Introduction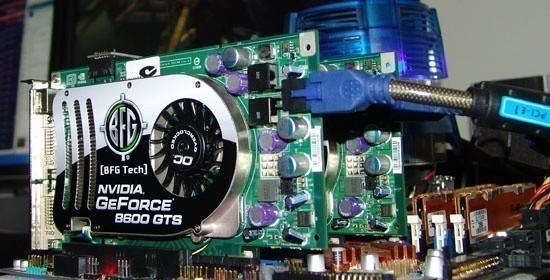 Someone asked me the other day if I thought SLI was just a marketing gimmick or a real technology that is actually worth considering. SLI is a great upgrade option for a lot of people, especially now with a large amount of SLI motherboards available for the impressive Intel Core 2 Duo processor lineup.
Generally unless you are buying top of the line graphics cards like the GeForce 8800GTS or GTX, going out and buying a pair of lower-end cards for SLI is not really what we would consider good value for money. What the extra dollars equate to means that you could get a faster single card solution and not have to worry about some games not supporting SLI. The technology is best when implemented with someone buying a card like the new GeForce 8600GTS today, and then three months down the track, when they have some extra dollars, add a second card into the mix.
That is in theory though. The 8600GTS in SLI might be sub-par, who knows? Well we do, and so will you by the end of this article or at least you should. Is the 8600GTS SLI worth looking at as an option for performance users who do not have a thick wallet at the moment or simply cannot find themselves saving?
Let us find out.
Benchmarks - Test System Setup and 3DMark05
Test System SetupProcessor(s):
Intel Core 2 Duo E6600 @ 3.33GHz (366MHz x 9 and FSB 1:1)
Motherboard(s):
Abit IN9 32X-MAX Wi-Fi (Supplied by
Universal Abit
)
Memory:
2 X 1GB Crucial PC8000 5-5-5-15 (Supplied by
Crucial
)
Hard Disk(s):
Hitachi 80GB 7200-rpm SATA 2
Operating System:
Microsoft Windows XP Professional SP2
Drivers:
Nvidia ForceWare 158.16 and DX9c
Hot off the test bed from our single card article, the BFG Tech 8600GTS OC is back with a vengeance. Our plan of action looks a little something like this. We take our single card results and then slot in a second to see what kind of performance improvements we get using the SLI configuration. From there we pull the two cards out and install a 640MB MSI 8800GTS, which is about the same price as a pair of 8600GTS cards.
We run the cards through their paces and before we wrap things up with our Final Thoughts we see if overclocking is as easily done as in a single card environment, and look at what kind of gains we get in SLI.
We have also dropped the demo of Company of Heroes and moved to the full version updated to the latest patch, 1.5. This has helped remove the SLI issue we had with the demo.
Let us move on and see exactly what we have here from two of Nvidia's newest graphics cards in SLI mode.
3DMark05Version and / or Patch Used:
Build 130
Developer Homepage:
http://www.futuremark.com
Product Homepage:
http://www.futuremark.com/products/3dmark05/
Buy It Here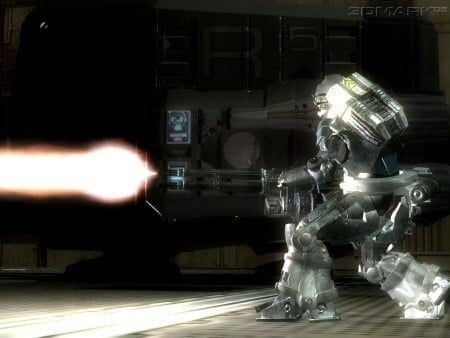 3DMark05 is now the second latest version in the popular 3DMark "Gamers Benchmark" series. It includes a complete set of DX9 benchmarks which tests Shader Model 2.0 and above.
For more information on the 3DMark05 benchmark, we recommend you read our preview
here
.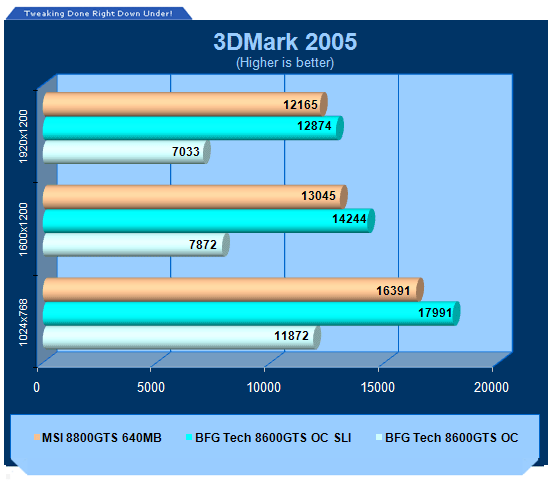 Our first synthetic benchmark sees that huge gains are seen over the single card solution and that SLI is slightly faster than a single 8800GTS across the board.
Benchmarks - 3DMark06
3DMark06Version and / or Patch Used:
Build 110
Developer Homepage:
http://www.futuremark.com
Product Homepage:
http://www.futuremark.com/products/3dmark06/
Buy It Here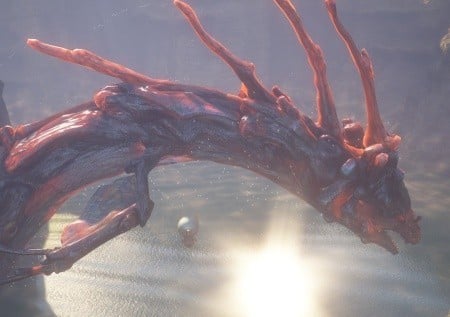 3DMark06 is the very latest version of the "Gamers Benchmark" from FutureMark. The newest version of 3DMark expands on the tests in 3DMark05 by adding graphical effects using Shader Model 3.0 and HDR (High Dynamic Range lighting) which will push even the best DX9 graphics cards to the extremes.
3DMark06 also focuses on not just the GPU but the CPU using the Ageia PhysX software physics library to effectively test single and dual-core processors.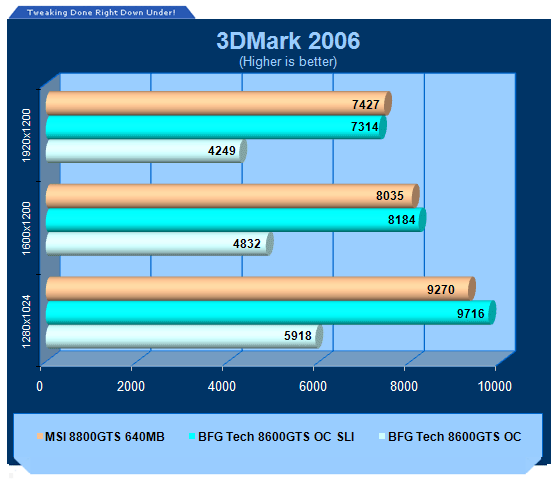 With 3DMark06 we find the gap closes between the two top setups at higher resolutions. SLI still continues to offer a huge performance jump over the single card solution.
Benchmarks - Half Life 2 (Lost Coast)
Half Life 2 (Lost Coast)Version and / or Patch Used:
Unpatched
Timedemo or Level Used:
Custom Timedemo
Developer Homepage:
http://www.valvesoftware.com
Product Homepage:
http://www.half-life2.com
Buy It Here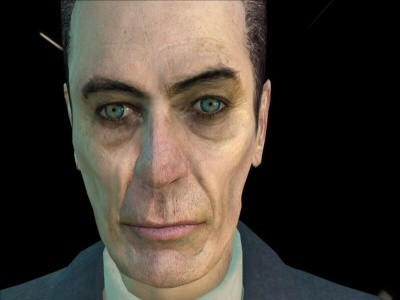 By taking the suspense, challenge and visceral charge of the original, and adding startling new realism, responsiveness and new HDR technology, Half-Life 2 Lost Coast opens the door to a world where the player's presence affects everything around him, from the physical environment to the behaviors even the emotions of both friends and enemies.
We benchmark Half Life 2 Lost Coast with our own custom timedemos as to avoid possible driver optimizations using the "record demo_name" command and loading the timedemo with the "timedemo demo_name" command - For a full list of the commands,
click here
.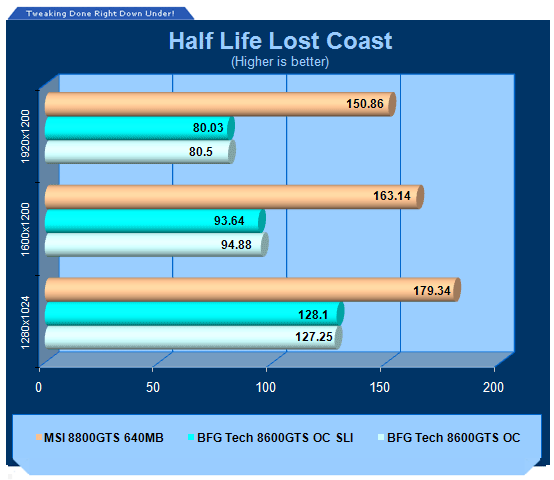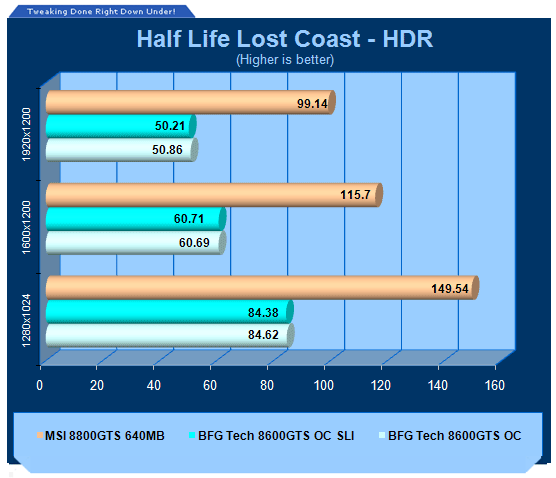 With Half Life 2 not giving any support for SLI users we see that the 8800GTS is the fastest solution. This is what we were talking about earlier when we warned that certain games do not support SLI or sometimes may not provide huge boosts in performance.
Benchmarks - Prey
PreyVersion and / or Patch Used:
Unpatched
Timedemo or Level Used:
HardwareOC Custom Timedemo
Developer Homepage:
http://www.humanhead.com
Product Homepage:
http://www.prey.com
Buy It Here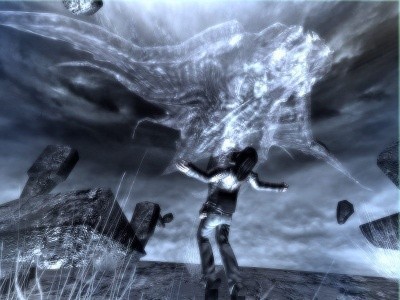 Prey is one of the newest games to be added to our benchmark lineup. It is based off the Doom 3 engine and offers stunning graphics passing what we have seen in Quake 4 and does put quite a lot of strain on our test systems.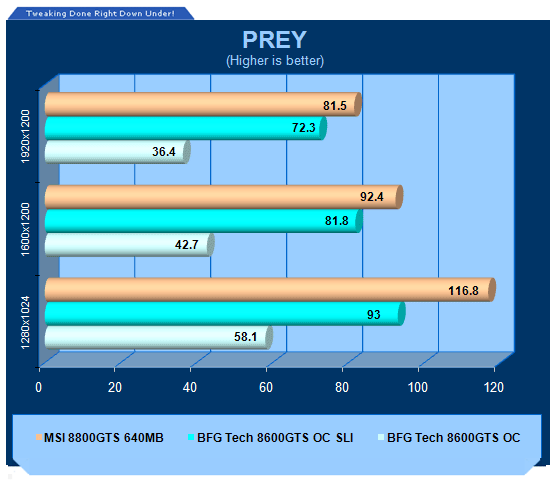 We again see that SLI gives us a big boost but the single 8800GTS is significantly faster at some points. What is interesting though is that as we increase resolutions the gap closes and the performance between the top two solutions is quite similar. Either option is going to offer an excellent gaming experience.
Benchmarks - F.E.A.R.
F.E.A.R.Version and / or Patch Used:
Unpatched
Timedemo or Level Used:
Built-in Test
Developer Homepage:
http://www.vugames.com
Product Homepage:
http://www.whatisfear.com/us/
Buy It Here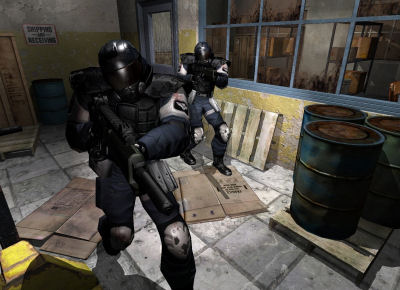 F.E.A.R. (First Encounter Assault Recon) is an intense combat experience with rich atmosphere and a deeply intense paranormal storyline presented entirely in first person. Be the hero in your own spine-tingling epic of action, tension, and terror...and discover the true meaning of F.E.A.R.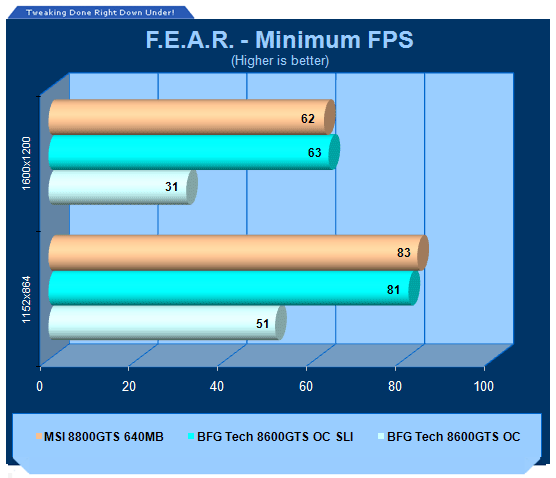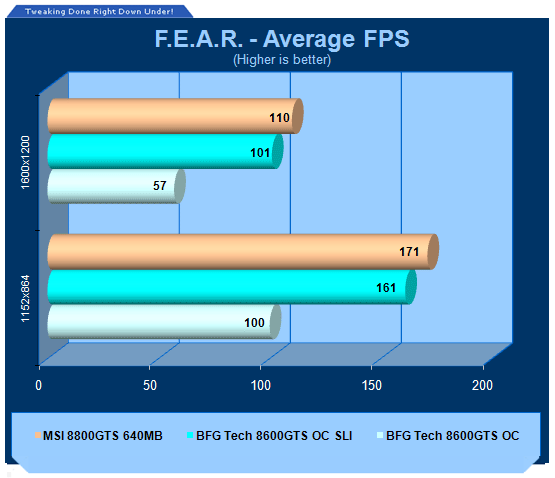 F.E.A.R. is one game that has always managed to make excellent use of SLI and we can see that performance between the 8800GTS and SLI 8600GTS is very close. We can also see that we have significant gains from the single card solution.
Benchmarks - Company of Heroes
Company of HeroesVersion and / or Patch Used:
1.5
Timedemo or Level Used:
Built-in Test
Developer Homepage:
http://www.relic.com
Product Homepage:
http://www.companyofheroesgame.com
Buy It Here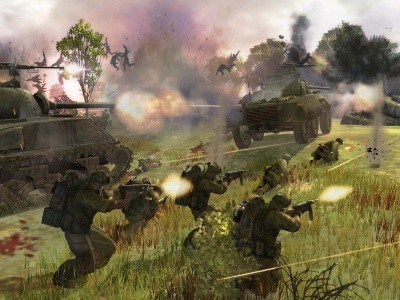 Company of Heroes, or COH as we are calling it, is one of the latest World War II games to be released and also one of the newest in our lineup of benchmarks. It is a super realistic real-time strategy (RTS) with plenty of cinematic detail and great effects. Because of its detail, it will help stress out even the most impressive computer systems with the best graphics cards - especially when you turn up all the detail. We use the built-in test to measure the frame rates.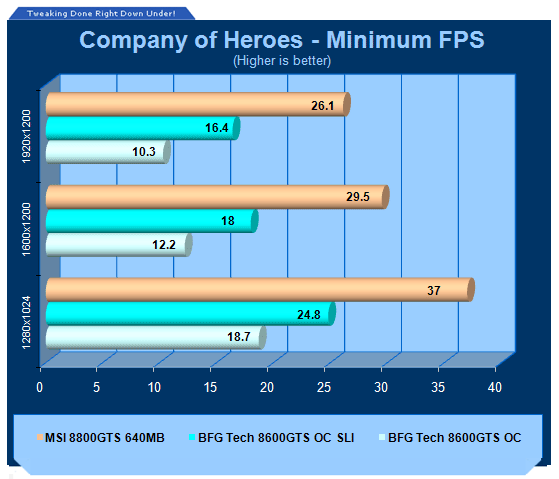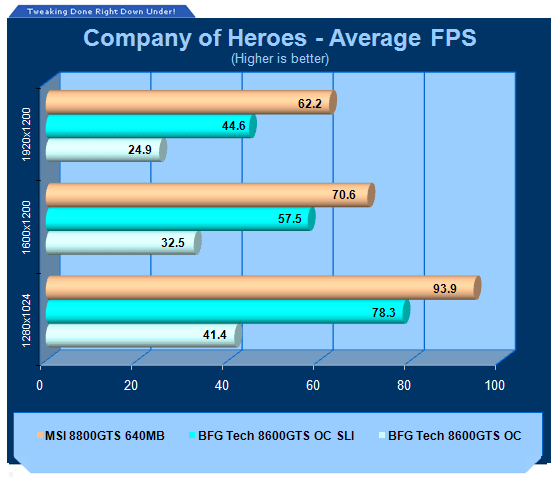 Overall the average FPS shows significant gains compared to the single 8600GTS though the minimum jump is not so high. The amount is still significant, but not as much as we can see with the average which hits up to a 90% increase. The single card 8800GTS solution is ahead this time around.
Benchmarks - High Quality AA and AF
High Quality AA and AF
Our high quality tests let us separate the men from the boys and the ladies from the girls. If the cards were not struggling before they will start to now.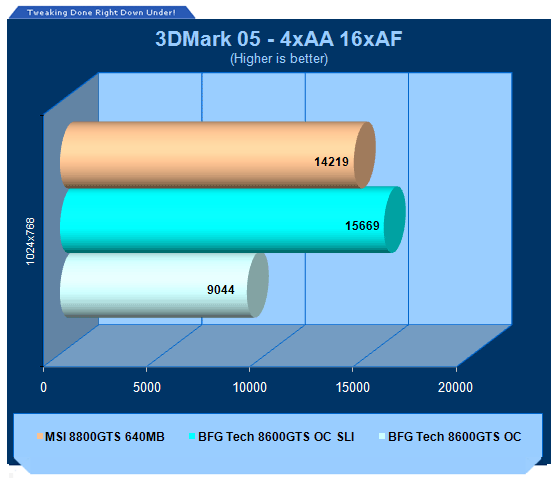 We again see that in our synthetic test performance is up significantly for the 8600GTS SLI combination with it coming out ahead of the single 8800GTS solution.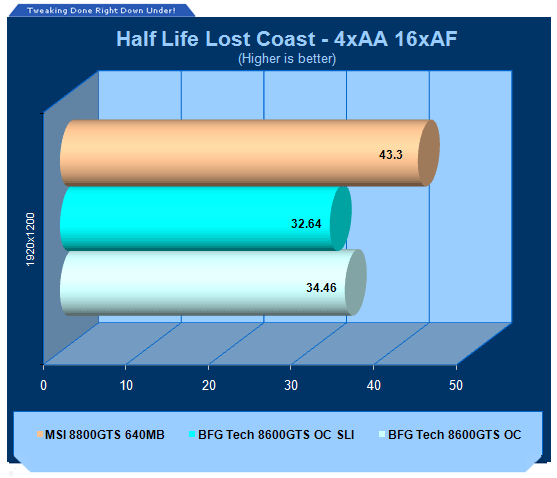 With no SLI performance increase the results are as you would expect. The 8800GTS turns out quite a fair bit faster.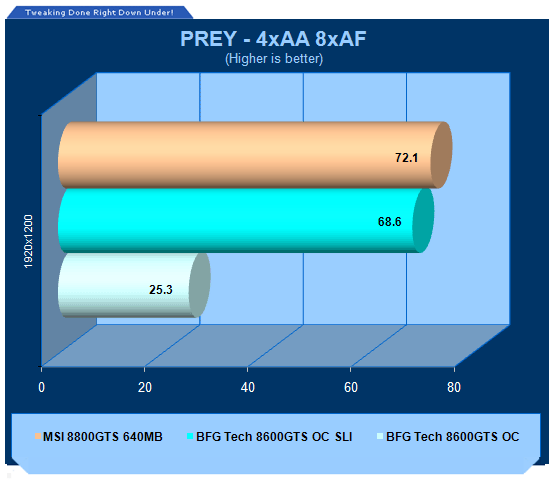 We again see that under high load that the 8600GTS SLI is able to come out and battle the 8800GTS.
Benchmarks - Overclocking
Overclocking
Our next step on the list is overclocking. We fired up our favourite utility ATI Tool and got things under way.
BFG has already upped the ante on the core moving it from the stock 675MHz to 710MHz. We were able to then increase it further again and achieved a maximum core of 730MHz. While BFG has chosen to leave the memory at the default 2000MHz DDR we are not too sure why as it hits in excess of 2200MHz DDR with ease, 2256MHz DDR to be exact.
Let us go ahead and see what type of difference this makes to the overall performance in a sample of tests.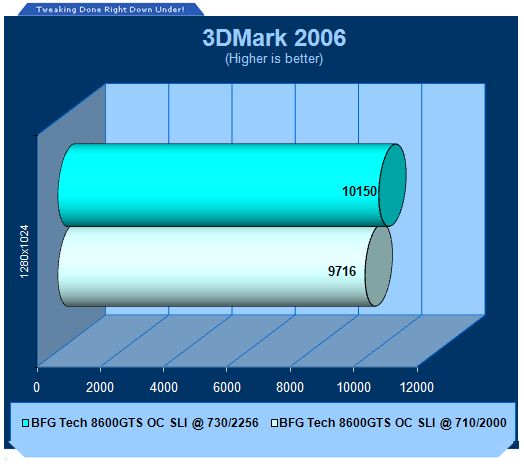 A default run of 3DMark06 sees our overclocked SLI solution able to break the 10k mark, something that we have only seen from the 8800 series in the past.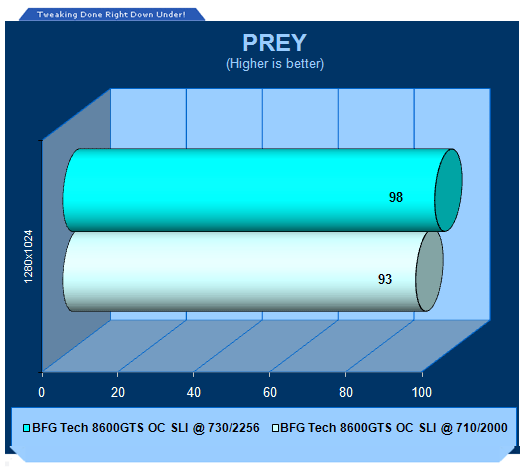 While it is not a huge gain, we are now only 2 FPS from breaking 100.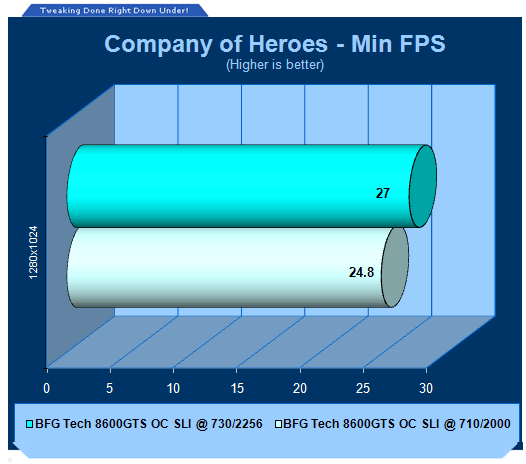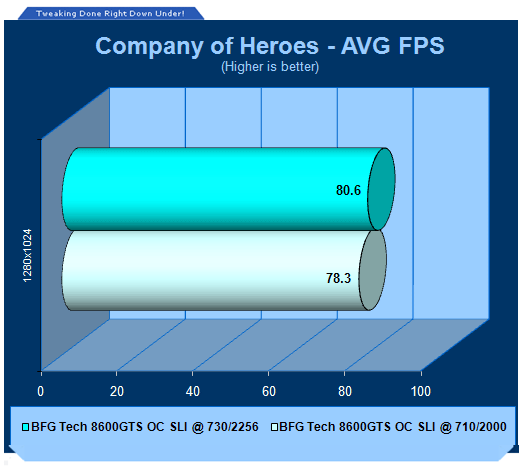 While the average does not move much the more important minimum gets an increase nearly breaking that 30fps barrier which is extremely important for achieving a smooth game experience.
Final Thoughts
There are three groups of performance users: the dollars do not matter and I want the best group, the type that go out and buy the 8800GTS or 8800GTX in SLI. Another is the performance user who knows what good performance is, but is a bit more realistic with their budget. This group generally buys the single 8800GTS or 8800GTX. Finally you have the people that do not have loads of money to spend, and by the time they save up for a single 8800 there is a new model coming.
For a few reasons we would recommend the 8600GTS with a planned upgrade to SLI later as the preferred combination for the latter group.
Straight away you do not have to turn around and spend too much money. You can buy a card that is probably going to do you just fine for now, and by the time you get around to being able to afford another, there will be new games that need more power and the upgrade is going to really help increase your performance. The other thing is that by the time you buy a second card, it should have dropped in price making SLI an even better option again.
Then there is the added feature of DX10 support. If you have a 7600GT and find yourself buying a second one now for SLI at a pretty cheap price, you are going to get a nice speed bump, sure, but the problem is you are going to be completely missing out on DX10. With the 8600s on the other hand, you do not have to worry about not having such a major feature when the next release of mid-range cards come out in the future.
SLI 8600GTS makes the most sense for users who do not want to spend large amounts of cash on an 8800 series, which may then mean they have to sacrifice other things.
However, if you can afford a pair of SLI 8600s now we would not recommend it. SLI has never really been about buying a pair of cards at the same time in the mid-range and below sector. You would be better off buying an 8800. But if you find yourself unable to save up money, yet want to dump that tired and boring card in your system right now, the 8600GTS with the plan to buy a second in the near future is a great option as far as we are concerned and the BFG product is quite good offering further performance improvements when overclocked.