Grand Theft Auto V has been out on consoles for close to 18 months now, but the PC has finally gotten that beautiful taste of Rockstar Games' open world title on the PC, and now we can benchmark the game and go nuts with our hardware setups to see what you'll need to run it at specific resolutions and frame rates.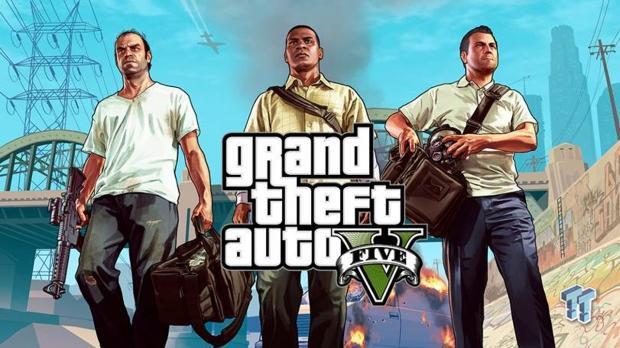 What do you need to run the game at 4K 60FPS? Not much, actually. We tested three of our VGA cards: the SAPPHIRE Radeon R9 290X 8GB Vapor-X, the GeForce GTX 980 and GeForce GTX Titan X (both reference) with surprising results. Each card was capable of 4K 60FPS in GTA V.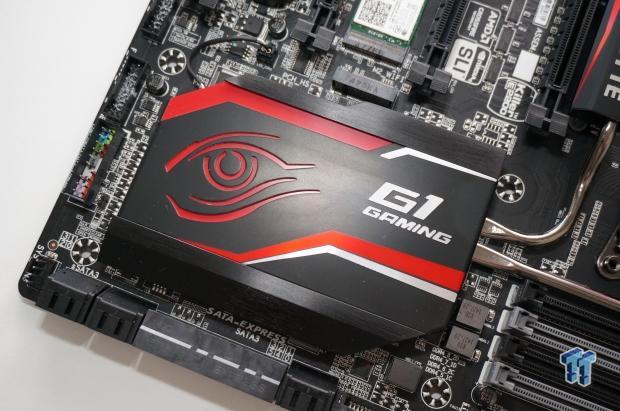 CPU: Intel Core i7 5820K processor w/Corsair H110 cooler
Motherboard: GIGABYTE X99 Gaming G1 Wi-Fi
RAM: 16GB Corsair Vengeance 2666MHz DDR4
Storage: 240GB SanDisk Extreme II and 480GB SanDisk Extreme II
Chassis: Lian Li T60 Pit Stop
PSU: Corsair AX1200i digital PSU
Software: Windows 7 Ultimate x64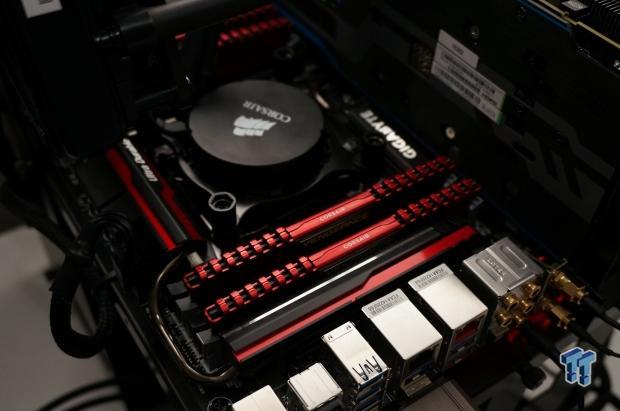 As for drivers, on the NVIDIA side of things I was running the new 350.12 drivers, while for the Radeon cards I was using the new 15.4 beta.
Grand Theft Auto V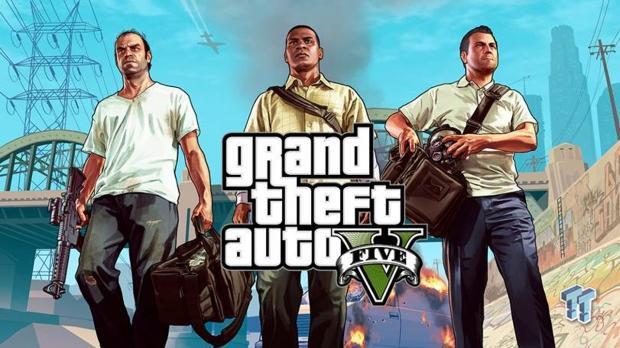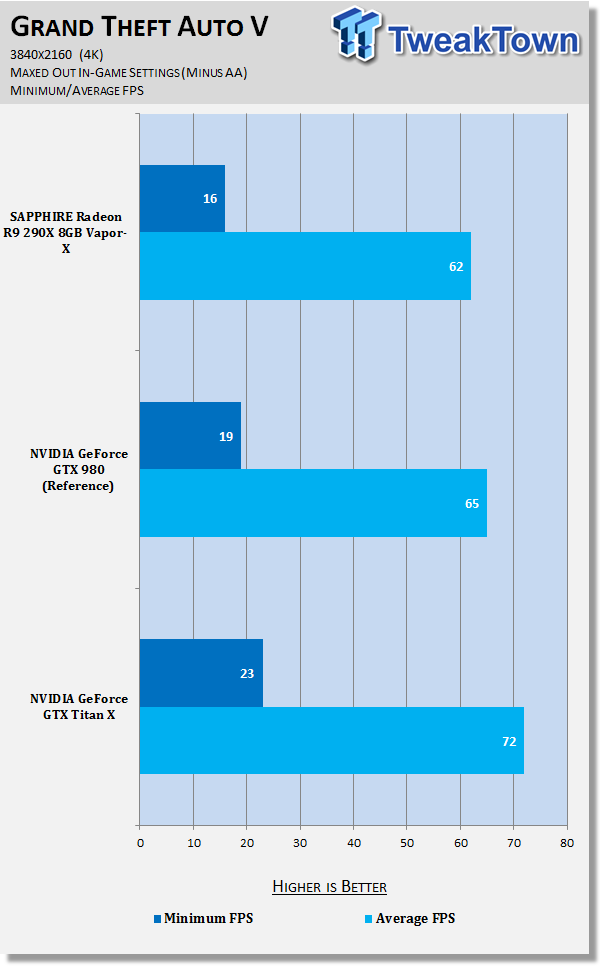 As you can see, we have pretty much identical performance from the AMD Radeon R9 290X and the NVIDIA GeForce GTX 980, with 62FPS average on the R9 290X 8GB and 65FPS on the GTX 980. The Titan X speeds along to 72FPS average, but it also costs $999.
The minimum frame rates are also quite similar, with around 10% difference between each setup. You could get better minimum (and average) FPS if you were to tweak the settings a little, but this is absolutely maxed out (apart from AA, which at 4K, is both very stressful for the VGA card, and not needed as much for the visual side of things).
Considering the SAPPHIRE Radeon R9 290X 8GB Vapor-X is $499, the GeForce GTX 980 can be had for under $550, and the Titan X is still pushing over $1000 over at Amazon, the R9 290X 8GB provides some great value for money.
The 8GB of VRAM is not being filled, so if you have an older Radeon R9 290X, you are in an excellent position for GTA V right now. There's no need to upgrade, and you are getting 4K 60FPS for this price is great. There's also the normal SAPPHIRE Radeon R9 290X 4GB Tri-X on Amazon for $359.99 which makes the AMD Radeon R9 290X an even better card to have right now.
We'll have a much bigger list of cards and resolutions coming soon, with 1080p, 1440p and more 4K benchmarks coming. Then over the weekend we'll be running triple 4K to see how Grand Theft Auto V handles 6480x3840.
Last updated: Nov 3, 2020 at 07:12 pm CST