We've been spending the last week or so benchmarking a crap load of NVIDIA video cards on our 34-inch LG 34UC97 monitor, testing out its native 3440x1440 resolution. UltraWide gaming is really taking off these days, but without performance numbers across a bunch of hardware, it's hard to know where you'll find yourself when you come to picking a video card.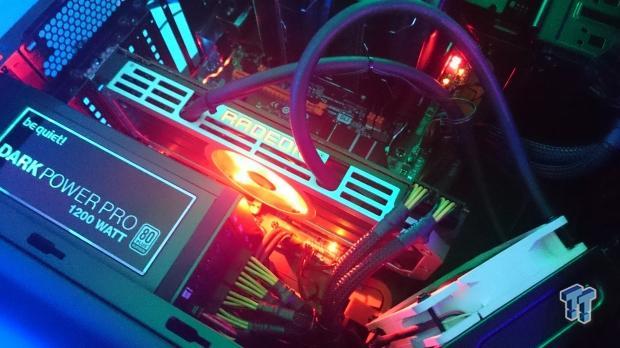 Gaming at 2560x1440 isn't so hard these days, with most $250-$400 cards handling most games on the market without a problem at 60FPS, while 4K requires more grunt. 3440x1440 falls in between both of these resolutions and gives - in my opinion - a better alternative to 4K gaming.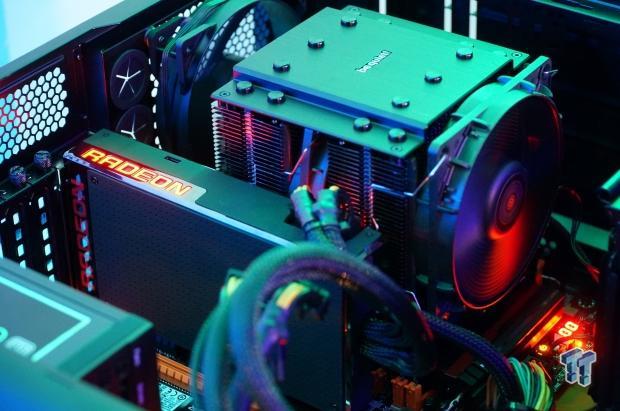 Now that we've tested the GeForce GTX Titan X, GTX 980 Ti, GTX 980 and GTX 780 - and then again with the same cards in SLI, it's time to test out some AMD hardware at 3440x1440. We've got a few high-end cards at our disposal, including the Radeon R9 Fury X, Radeon R9 295X2 and the Radeon R9 390X.
Before we kick things off, what AMD card do you think will come out on top? The new R9 Fury X with its High Bandwidth Memory? Or the dual-GPU card in the form of the R9 295X2? First, let's see what we're using for these benchmarks.
What We're Using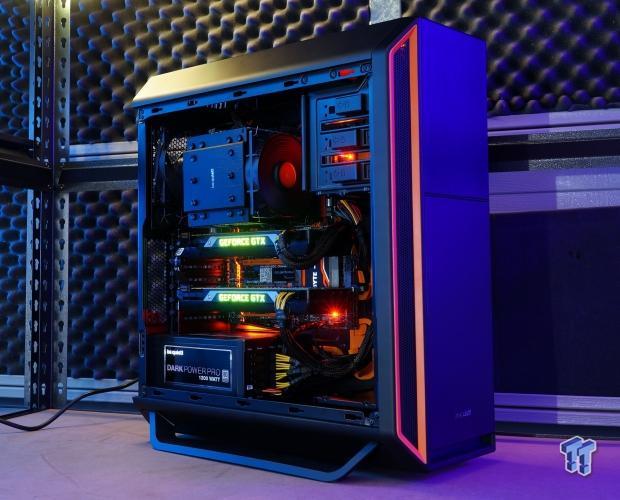 As for our system, we have worked with be quiet!, GIGABYTE and Kingston on our new system that we wrote a build guide for here. It's quite the system, with the breakdown in specifications below:
CPU: Intel Core i7-5930K (stock clocks)
Cooling: be quiet! Dark Rock Pro 3
Motherboard: GIGABYTE X99-SOC Champion
RAM: Kingston 32GB (4x8) HyperX Fury DDR4-2666 (HX426C15FBK4/3)
Storage: Kingston HyperX Predator 480GB M.2 PCIe SSD
Display: LG 34UC97 (34-inch UltraWide 3440x1440 21:9)
PSU: be quiet! Dark Power Pro 1200W
Case: be quiet! Silent Base 800
OS: Windows 7 Ultimate x64
Drivers: Catalyst 15.7.1 / GeForce 353.30
Benchmarks
Heaven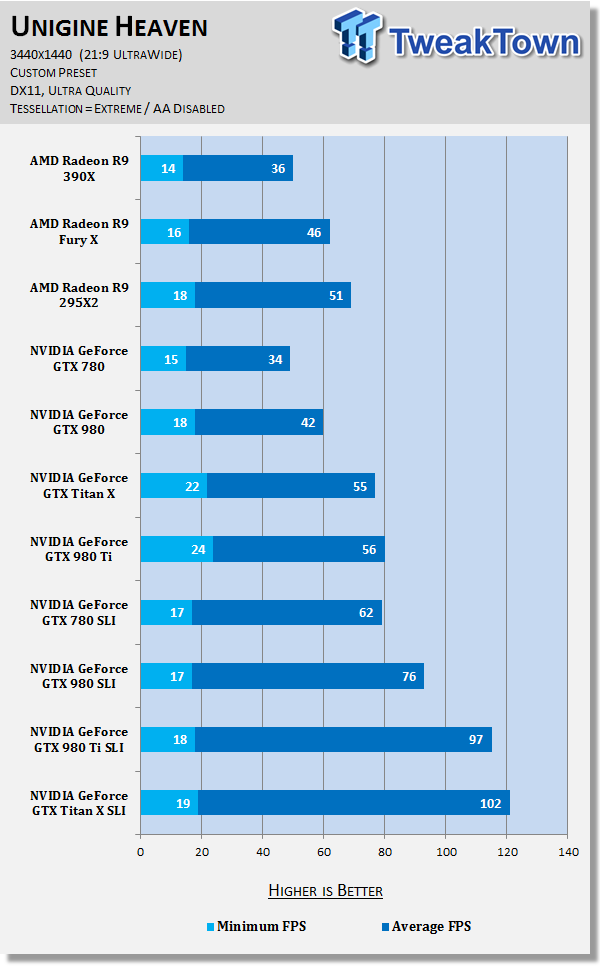 Battlefield 4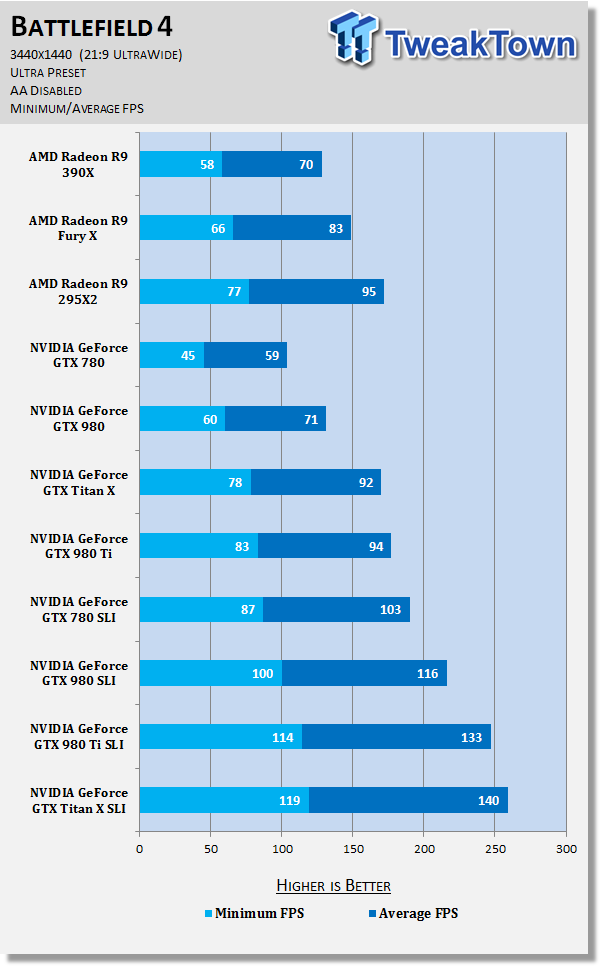 GRID Autosport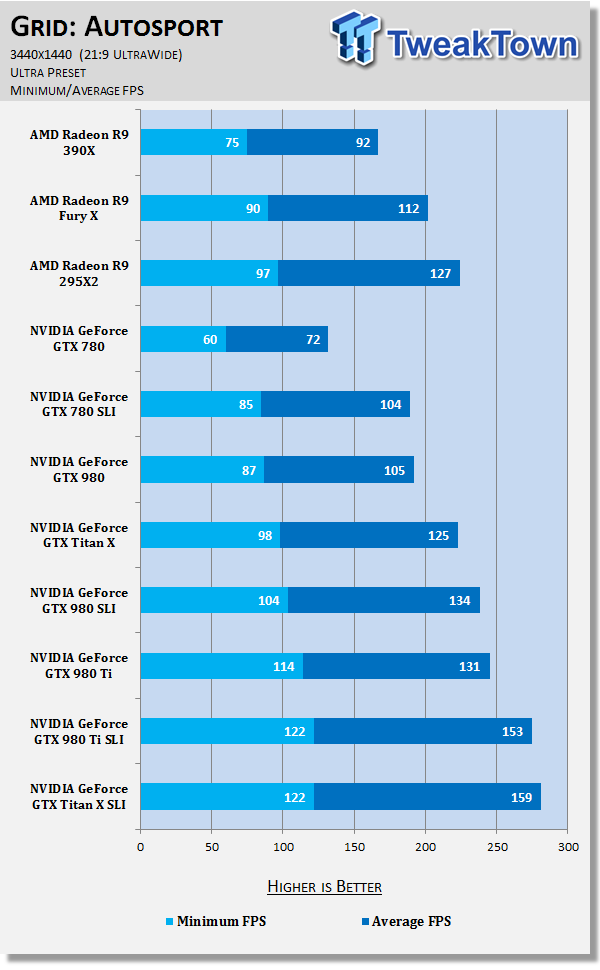 Metro: Last Light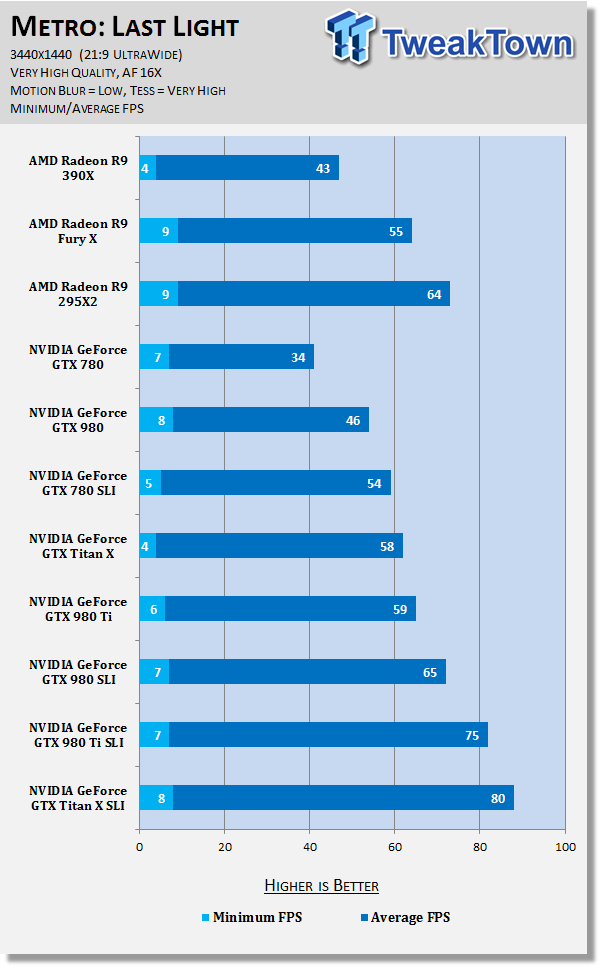 Middle-earth: Shadow of Mordor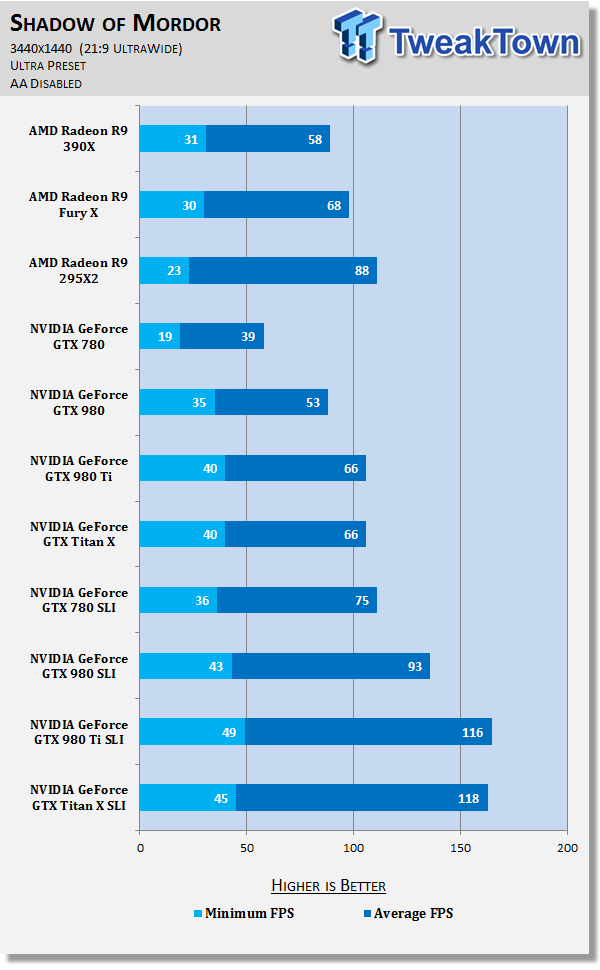 Thief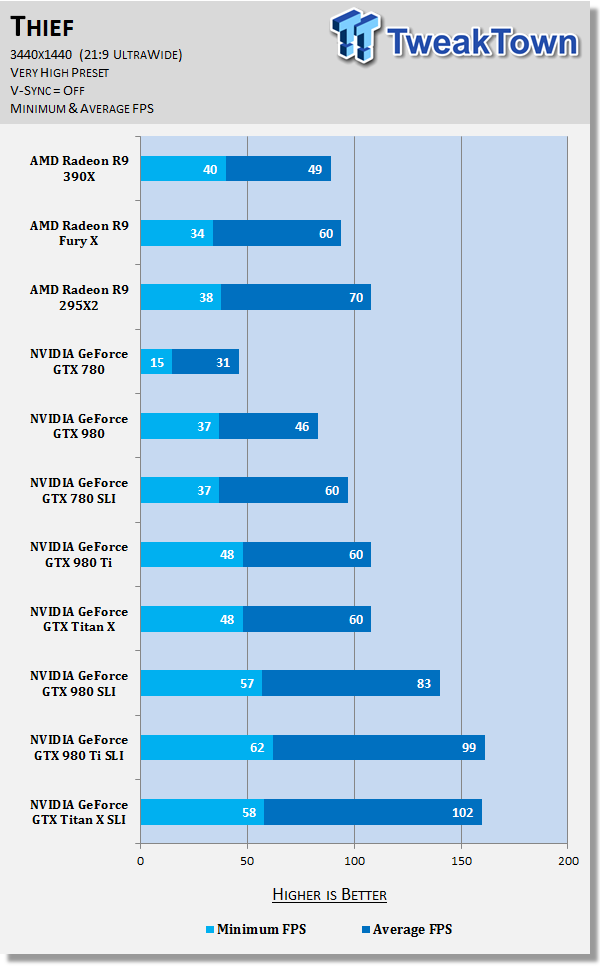 Tomb Raider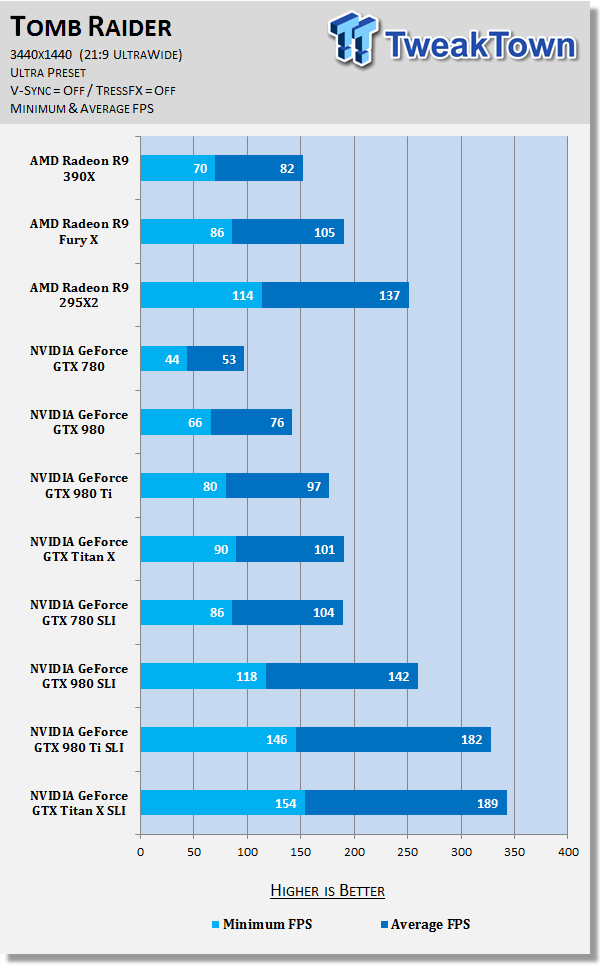 BioShock Infinite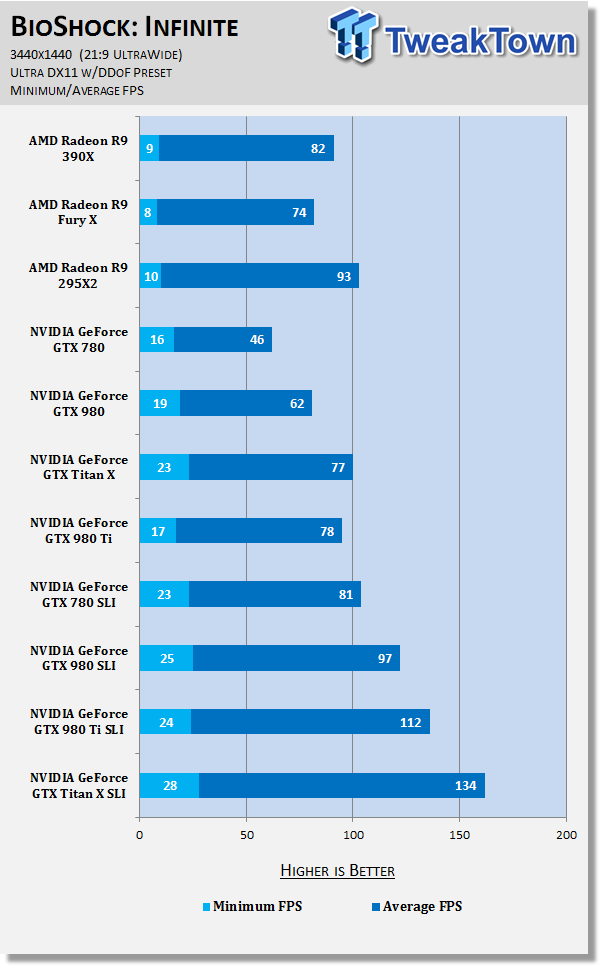 Final Thoughts
Before I started my testing, I thought that the Radeon R9 295X2 would be a contender to the Radeon R9 Fury X, but it actually kicked the ass of the HBM-based R9 Fury X. I thought that High Bandwidth Memory would've faired better at 3440x1440, but the sheer power of two Hawaii GPUs powering the R9 295X2 really shines here on our 34-inch UltraWide monitor.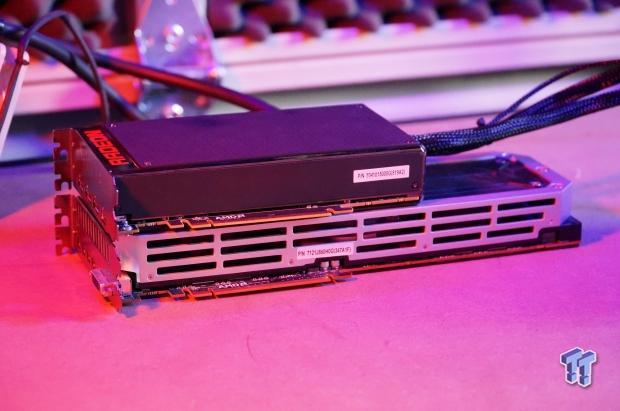 Taking a look at Battlefield 4 at 3440x1440, we see the Radeon R9 295X2 neck-and-neck with the GeForce GTX 980 Ti, and it beats the Titan X by 3FPS. The HBM-based R9 Fury X loses out to the Titan X and the GTX 980 Ti, as well as the R9 295X2. Surprising results, that's for sure.
In another stressful benchmark, Metro: Last Light, the Fury X does better, but still loses to the Titan X, GTX 980 Ti and the R9 295X2. In Middle-earth: Shadow of Mordor, the R9 295X2 really dominates the Fury X thanks to it packing dual GPUs. The Fury X is capable of 68FPS while the R9 295X2 manages a huge 88FPS. Comparing this to the GTX 980 Ti which loses to the Fury X with 66FPS, as does the Titan X with the same 66FPS average.
Overall, AMD kills it with the Radeon R9 295X2, and that's a very different approach than what I thought I was going to be coming into this article with. I knew that the R9 295X2 would be a good card, but I didn't expect it to kick this much ass at 3440x1440. It goes to show just how powerful the dual Hawaii-based card was when it was released, and even now, nearly 18 months later.
The Fury X doesn't look so good at 3440x1440, but it's still a viable option. The R9 295X2 is still $999 on Amazon, and it is easily able to still command its price while the Fury X can be found for a low as $679. Right now, the best cards for gaming at 3440x1440 are the GTX 980 Ti, Titan X, Fury X and R9 295X2 - you just have to decide how much performance you want, and how much you want to spend.
Last updated: Nov 3, 2020 at 07:12 pm CST