Acer Predator CG7 Gaming Monitor Review: 43-inch 4K 144Hz Gaming TV
Acer's huge Predator CG7: 43-inch 4K 144Hz gaming TV that offers 1ms response, DisplayHDR 1000, and G-SYNC ULTIMATE. Near perfect.

Published Oct 29, 2020 8:28 PM CDT
|
Updated Tue, Nov 3 2020 6:57 PM CST
Manufacturer: Acer (CG437K Pbmiiippuzx)
9 minute read time
TweakTown's Rating: 98%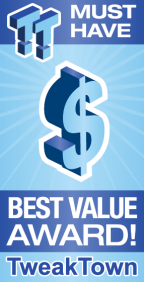 The Bottom Line
Step into the larger world of gaming TVs with the Acer Predator CG7, the perfect mix for the GeForce RTX 3080 -- if you can find it.
Introduction
I've been a fan of the larger 43-inch 4K 120Hz gaming monitors since I received my first one, the ASUS ROG Strix XG438Q -- my review here -- and then Acer reached out and asked if I'd like to check out their Predator CG7 which is also a large 43-inch 4K monitor but ramps up to 144Hz.
Acer's Predator CG7 has the same specs as the new ASUS ROG Swift PG43UQ -- which I also have, and will be reviewing after this Predator CG7 review is out of the gate. We have a large 43-inch VA panel with a native 4K resolution and huge 144Hz refresh rate.
We also have DisplayHDR 1000 certification which means it has not just HDR, but it is also super bright -- it also is super-fast for games with a 1ms 'Visual Response Boost'.
About the Acer Predator CG7
Just as I was testing and gaming on the Acer Predator CG7 (or by its full model number: CG437K Pbmiiippuzx) the price was down to $1075 from $1500 on Amazon, and available for $999 directly from Acer -- but it has been removed just as I was wrapping up this review.
But once the review was wrapped up the price went back to $1499 on Amazon -- or a renewed model for $999 which isn't bad at all.
Detailed Look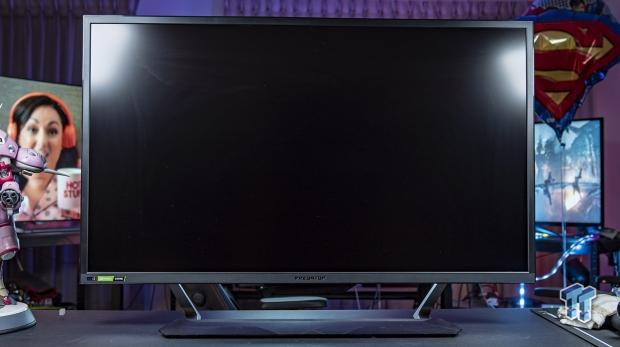 Straight out of the box the Acer Predator CG7 is larger than life, it truly is huge. It will be almost too big for your desk unless you put it on something else (like I have, on a separate table back from my keyboard by around two arm lengths) or in your living room as a gaming TV.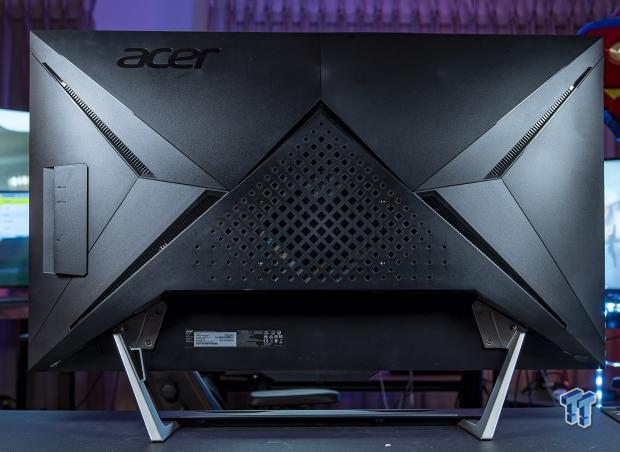 From the back it looks great, with Acer providing some stick-on RGB lighting strips that I didn't bother with. They are pretty useless, and I don't recommend using them unless you really, really badly want RGB light strips on the back of your gaming monitor.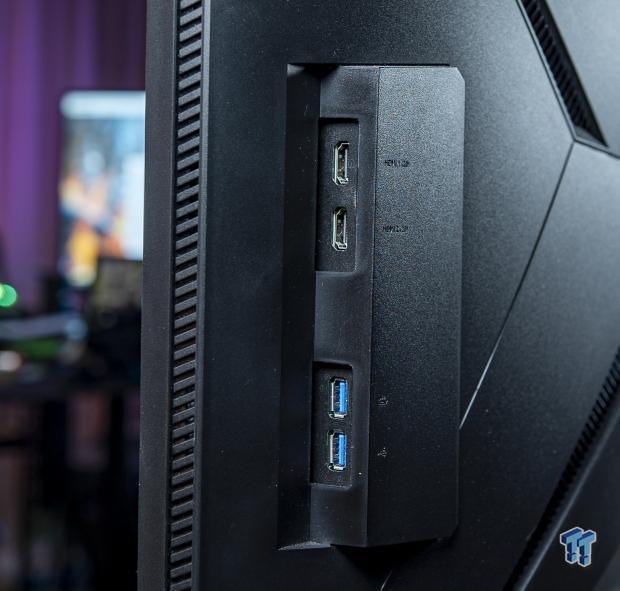 You've got some HDMI and USB ports on the side of the monitor for easy connectivity.

I/O connectivity wise we have a USB host connection, USB ports, USB-C, HDMI, and dual DisplayPort for 4K 144Hz -- a single DP 1.4 cable will give you 4K 120Hz, you'll need both plugged in for 4K 144Hz.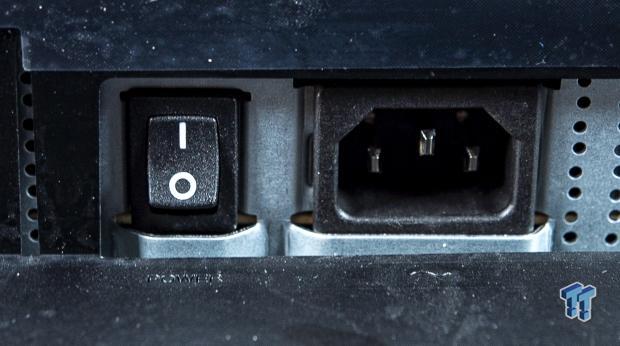 To the right of the I/IO we have the power button and power plug.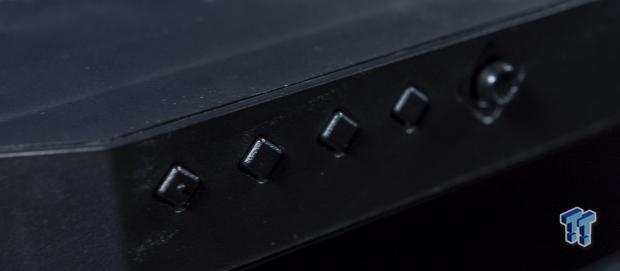 Underneath the monitor you have your controls.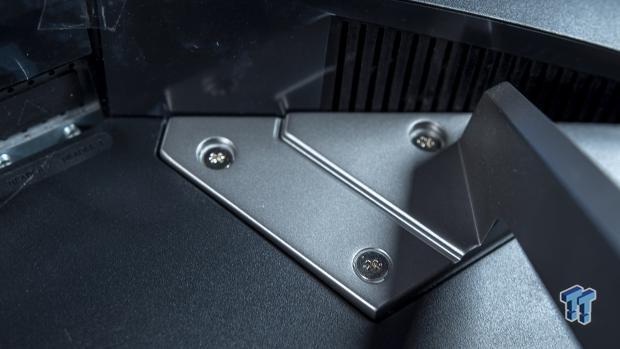 These are the screws (there's another set on the other side) to disconnect the monitor from its stand in case you want to use the VESA mount.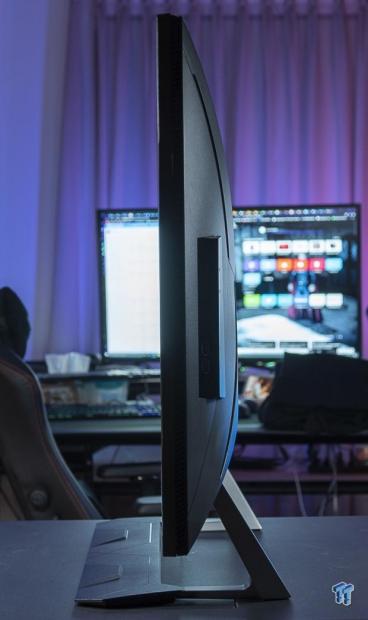 Once again from the side, it's pretty thick -- but it's more so the huge stand.
Connectivity, Specs & Marketing
Marketing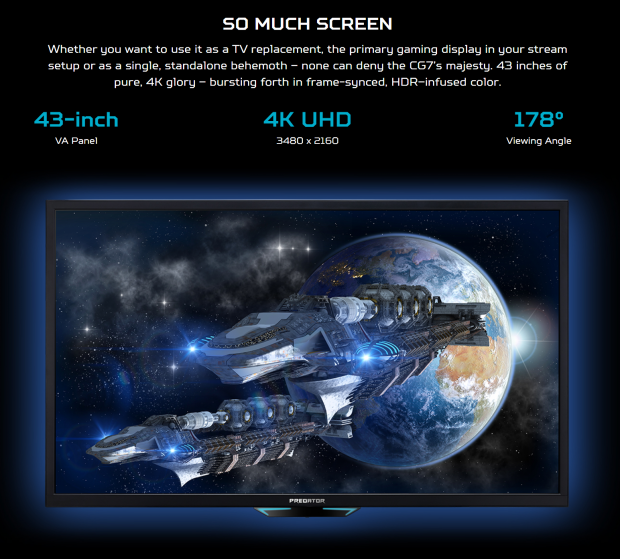 I'm one of the biggest fans you'll meet in the tech media space when it comes to large, high refresh rate gaming monitors. I'm obsessed about monitors and have been for decades, so I absolutely adore what I feel like is the next big thing for PC gamers: 43-inch 4K 120Hz monitors.
Acer has a huge 43-inch VA panel with a native 3840 x 2160 resolution, and super-smooth 144Hz refresh rate and 1ms response time.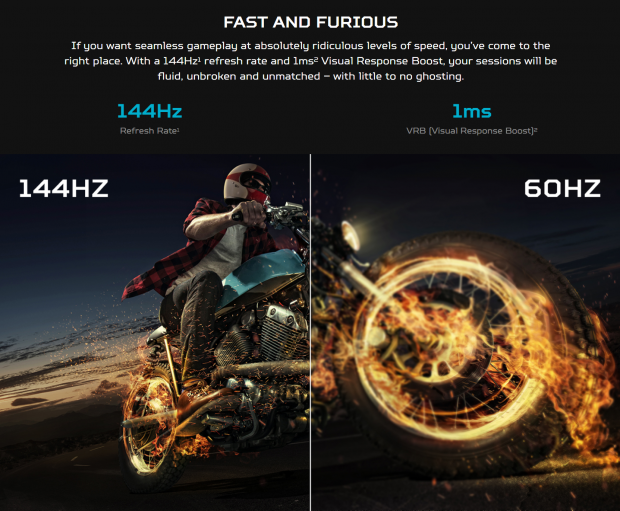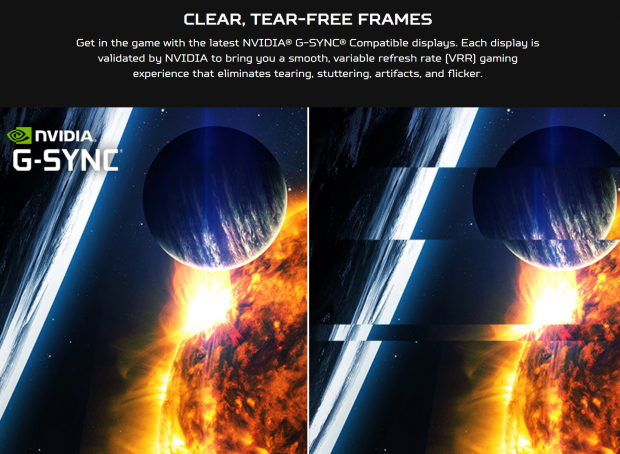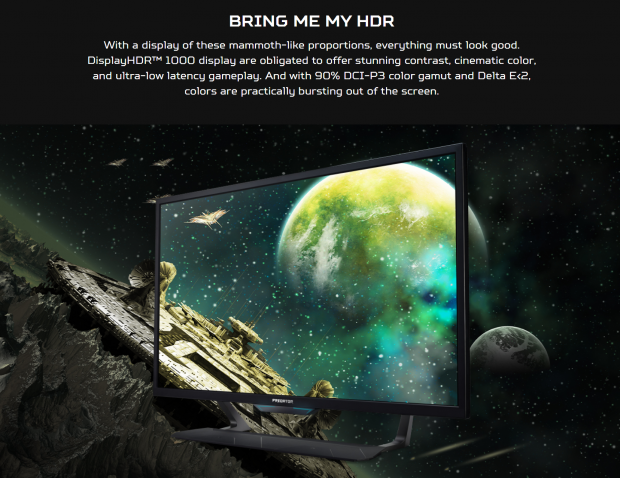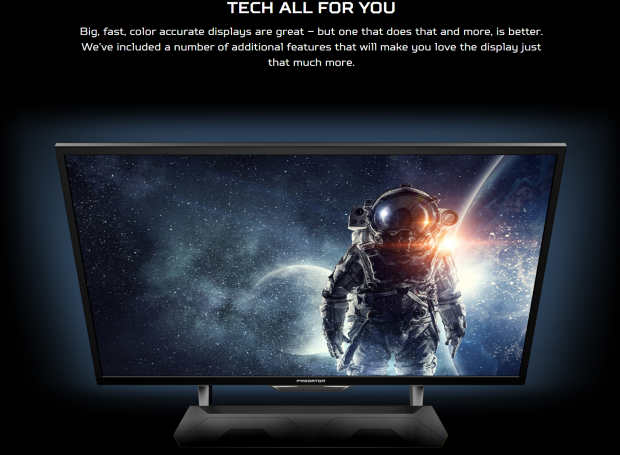 The 43-inch 4K panel has an ultra-smooth 144Hz refresh rate with NVIDIA G-SYNC on top, with an also-ultra-smooth 1ms response time. There's also DisplayHDR 1000 support, which provides some truly stunning contrast, cinematic color, and ultra-low latency gameplay.
Acer isn't just throwing out marketing fluff here, it's a gorgeous panel.
Connectivity


There's some other cool stuff going on here as well, with the Acer Pedator CG7 packing a built-in light sensor that will detect the ambient light of your room -- and make appropriate adjustments to give you the best viewing experience.
Acer also has a proximity sensor that will wake your Predator CG7 up if it went to sleep between hectic gaming sessions. There's also some USB Type-C ports to charge your smartphone, or add in a new device.
The dual 10W speakers are actually not bad, and I found them far better (louder) than the ASUS 43-inch ROG Strix XG438Q.
Specs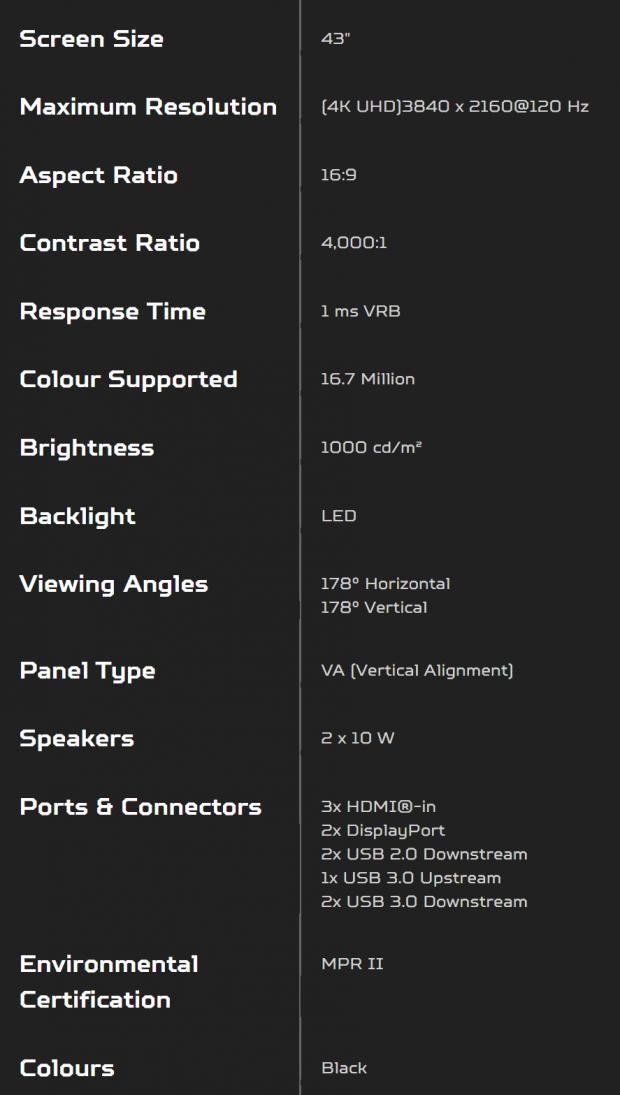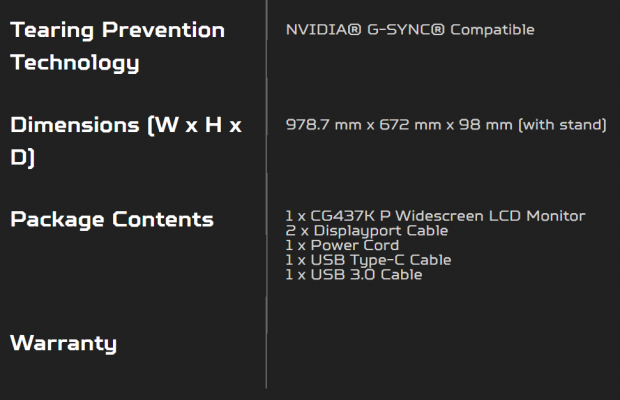 Everything but the kitchen sink here, really.
Test System Specs
I've got a new upgrade inside of my GPU test bed before my change to a next-gen test bed, where I will be preparing for NVIDIA's next-gen Ampere graphics cards (you can read more on that here) and AMD's next-gen RDNA 2 graphics cards (more on those here).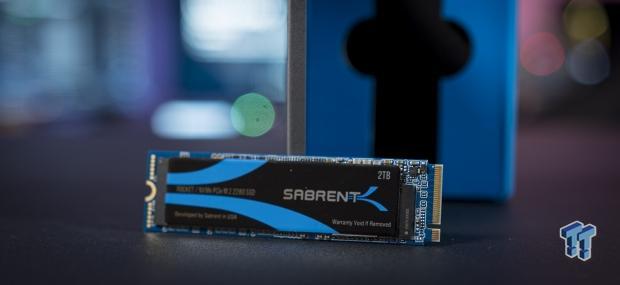 Sabrent helped out with some new storage for my GPU test beds, sending over a slew of crazy-fast Rocket NVMe PCIe M.2 2280 SSDs. I've got this installed into my GPU test bed as the new Games Storage drive, since games are so damn big now. Thanks to Sabrent, I've got 2TB of super-fast M.2 PCIe 3.0 x4 SSD storage now.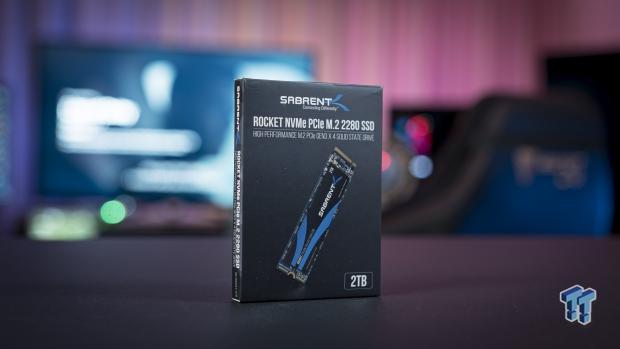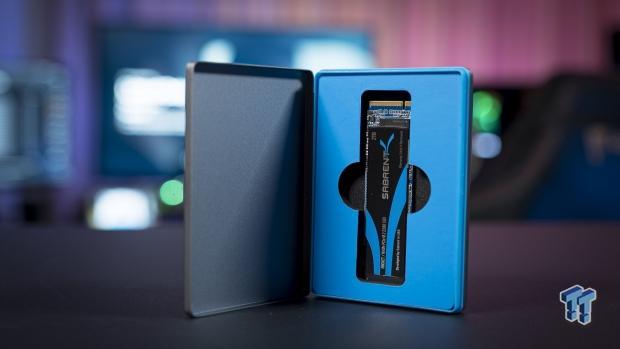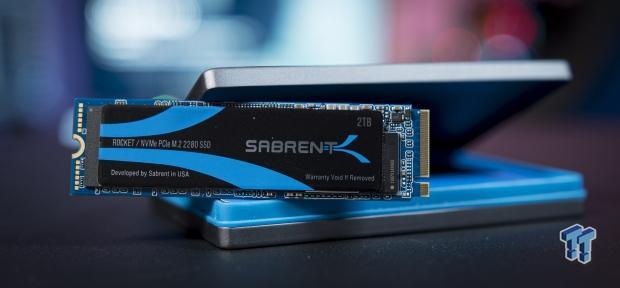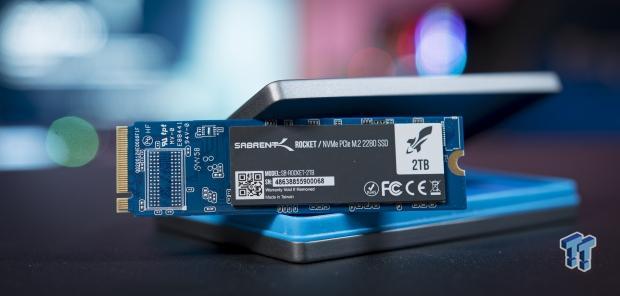 Anthony's Test System Specifications
Additional Images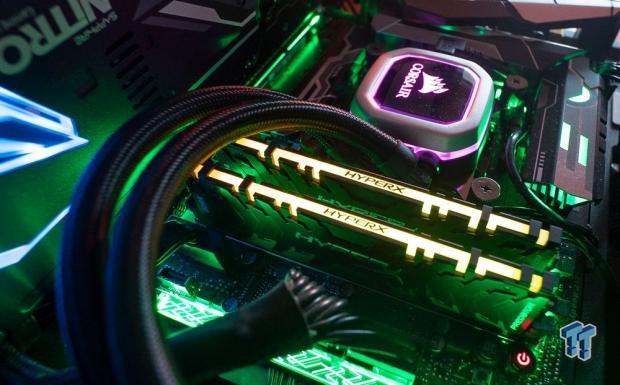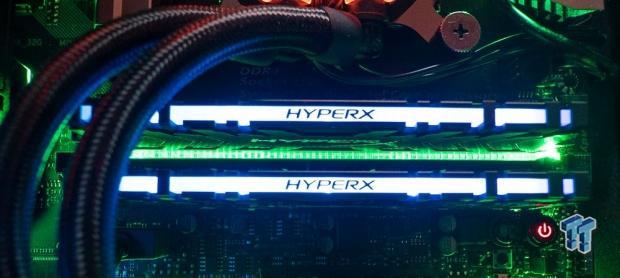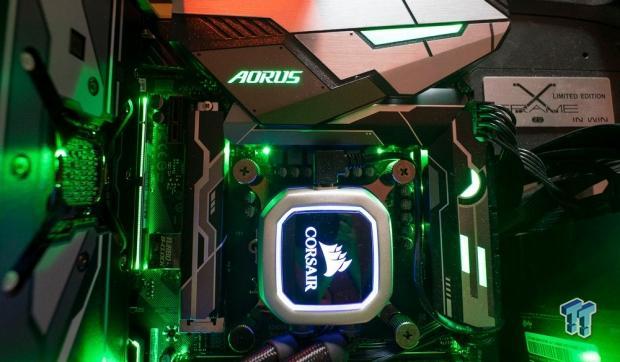 Workstation & Gaming Use
Workstation Use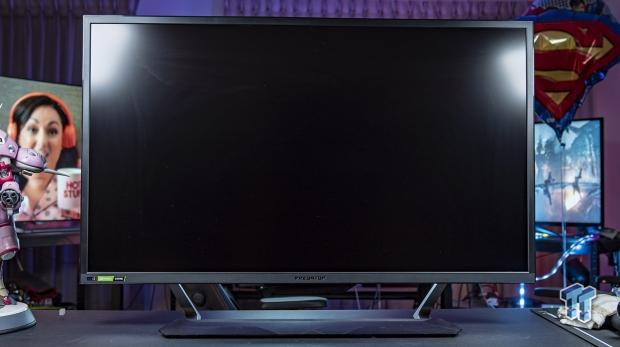 I used the Acer Predator CG7 for around a month in my usual workstation use, so writing content (news, reviews) and everything in between. I watched 4K video through YouTube, built benchmark charts through Google Spreadsheets and edited photos on the Predator CG7 with Adobe Photoshop.
Throughout that use, it was great on my eyes -- I can flex between 125-150% DPI scaling in Windows 10 depending on the task, but sitting on 150% DPI scaling is perfect. The large 43-inch panel is great on the eyes, and the smooth 144Hz refresh rate makes it even better.
Gaming Use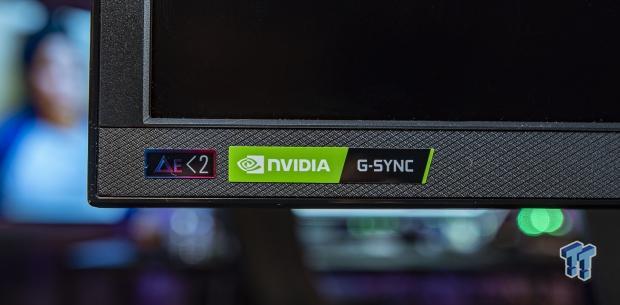 But it's not just workstation use where the Acer Predator CG7 excels, but gaming on it is out-of-this-world. I'm a huge fan of 43-inch 4K monitors with high refresh rates of 120-144Hz and the Acer Predator CG7 brings the goods when it comes to gaming.
On a new GeForce RTX 3080 graphics card I was able to render Call of Duty: Warzone at around 1440p letting the game and monitor upscale it to 4K. The Acer Predator CG7 and its huge 43-inch 4K panel is glorious here, especially DisplayHDR 1000 goodness which means it is super-bright when it needs to be.
I don't particular enjoy HDR gaming on Windows and the PC, but the DisplayHDR 1000 certification here means the Acer Predator CG7 really stands out against the previous-gen DisplayHDR 600 models in 43-inch 4K. Playing Apex Legends and Control look incredible on this monitor, with great image quality, super-fast response, and gorgeous graphics with super-smooth 120FPS gameplay.
What's Hot & What's Not
What's Hot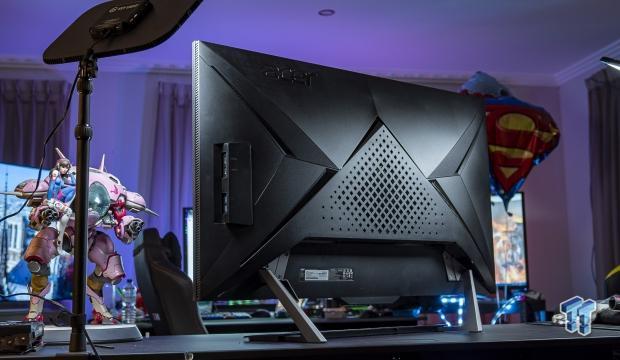 The Acer Predator CG7 gaming monitor has a lot going for it -- ticking pretty much every box you need: 43-inch super-fast VA panel with 1ms response time, native 4K resolution, up to 144Hz refresh rate, G-SYNC, and it's awesome to work and more specifically, game on.
Currently priced at $999 (renewed), down from $1499: This is probably the biggest thing to address, as I would recommend the Acer Predator CG7 on its own for $1499 -- but when it's on sale for $999? That makes it an incredible deal, especially if you're waiting to pull the trigger on a next-gen graphics card like NVIDIA's upcoming GeForce RTX 3090 with 24GB of ultra-fast next-gen GDDR6X memory.

Truly immersive gaming experience: I think this has to go above all -- the gaming experience you get with a 43-inch gaming monitor is nothing short of amazing. I spent 40-50 hours playing Call of Duty: Warzone on it and it feels like a mini IMAX screen to game on. It's incredibly immersive.
43-inch is next level gaming size: I've been using high refresh rate monitors since my first enthusiast gaming monitor in the Sony G520 back in the day. A large 21-inch CRT, upgrading slowly through every size you can imagine -- but 43-inch is just perfect when it's set at a good distance away from you.
4K resolution: The native 4K resolution on the larger 43-inch panel is near perfect, I'm using 125% DPI on Windows 10 -- while every single game I've played has never felt better. The 43-inch panel with the native 4K resolution is a match made in Heaven.

NVIDIA G-SYNC ULTIMATE: Not every monitor is worthy enough of being a G-SYNC ULTIMATE gaming monitor, where they need to pack HDR, over 1000 nits of brightness, beautiful contrast, cinematic color, and ultra-low latency gameplay. Acer has that all, and more with the Predator CG7 gaming monitor.
144Hz refresh rate: I wouldn't game on anything less than a 120Hz display these days, so the 144Hz display is a perfect fit for the Acer Predator CG7. It's not 'just' 120Hz, it's 144Hz -- and that is crazy because this is also a 4K panel. 4K 144FPS gaming isn't easy (you'll need an RTX 3080 or RTX 3090), but man is it glorious.
1ms response time: I was pulling off some incredible shots in Call of Duty: Warzone thanks to the response time on this panel, with the 1ms response time on the 144Hz refresh rate making for a potent combination for ultimate gaming smoothness.
DisplayHDR 1000: Another badge of honor for Acer, with DisplayHDR 1000 the entire Predator CG7 pops with color, contrast, and everything in between. Man of Steel and Batman v Superman: Dawn of Justice have never looked so good in 4K Ultra HD goodness, and so too did games like Call of Duty: Warzone, Apex Legends, and more.
10W speakers: I actually didn't have my desktop speakers setup when I was reviewing this monitor, so I used the two built-in 10W speakers that Acer gives in the Predator CG7. Much to my surprise, they were actually impressive, much louder than the equal 43-inch ASUS panel.
What's Not
No DSC... so 4K 144Hz requires 2 x DisplayPort cables: This sucks, especially after moving away from a 4K 120Hz panel that requires a single DP 1.4 connector. To get 144Hz, you need dual DP1.4 cables -- as Acer isn't using DSC (Display Stream Compression) on the Predator CG7, something the competing ASUS ROG Swift PG43UQ does -- which, coincidentally, is my next gaming monitor review.
Perfect for the GeForce RTX 3080/3090: I had an amazing time playing games at 4K 120-144FPS on the Acer Predator CG7 on the NVIDIA GeForce RTX 3080. Buying the GeForce RTX 3090 means you can crank everything up without worrying (as much) but the RTX 3080 would be plenty fast enough.
The stand could be better: I find the monitor sits very high, and I had to have my standing desk set a little higher (and the monitor on a stand lower) in order to maintain perfect sight with my eyes. If I didn't, the Predator CG7 was too high and I felt like I was looking up at it. A height adjustable stand would be nice (on all 43-inch 4K monitors).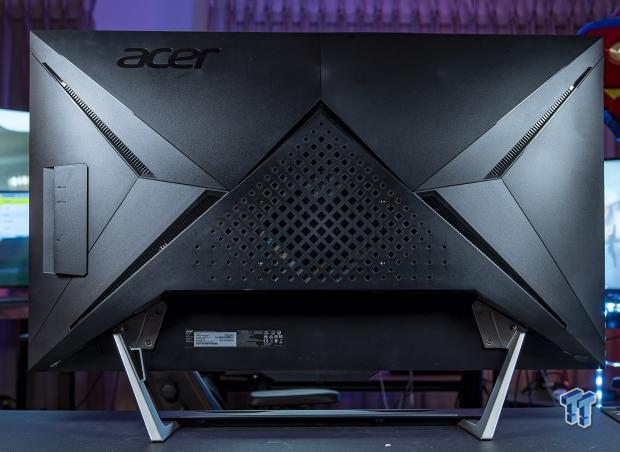 Tacky RGB lighting: Seriously Acer, drop the RGB lighting from this monitor. The DIY kit you get is something I shouldn't have to do with the monitor as a consumer. I don't know who approved that, but it definitely wan't a good idea to do to an otherwise kick ass gaming monitor.
Final Thoughts
I've used the Acer Predator CG7 for around a month now and I couldn't be happier. I've used it for at least 250-300 hours of work and gaming use and couldn't be happier. It's not totally perfect, but what it does well (size, resolution, refresh rate, image quality, game performance) it dominates.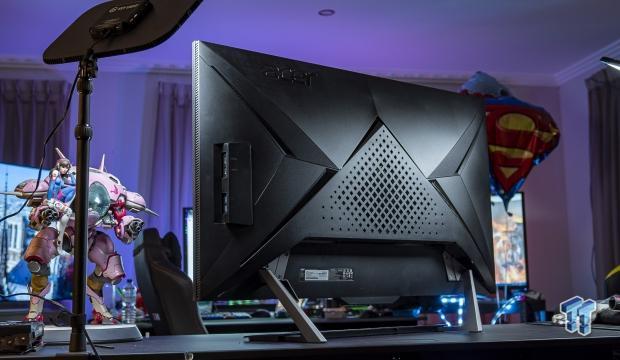 Major tip for the Acer Predator CG7 gaming monitor: Don't put it on your desk, have it on a VESA mount and a monitor arm or put it on another shelf behind your desk. It is too big to be placed on your desk (you can do that, but what I would do it put it further away). I have mine on a small shelf behind my standing desk which is around two arms lengths away from me. It's perfect at that distance with 150% DPI scaling in Windows 10.
If you are wanting to upgrade to a gigantic new PC monitor or replace your TV with something wicked fast: 4K 120-144Hz, then you should be looking at the Acer Predator CG7 if it's available. There is a huge downside here for now: there's no HDMI 2.1 support, so this is useless for the next-gen Xbox Series X and PlayStation 5 consoles.
For PC gamers, it's a huge 4K monitor with a super-fast 120Hz (and up to 144Hz) refresh rate. If you can get it and it's in your budget -- and you've got the GPU horsepower to drive it, you have a great buy on your hands with the Acer Predator CG7.
For workstation users like me, who use it for 10+ hours a day grinding away -- 4K is glorious at 43 inches, a much better experience than 27-inch and even 32-inch monitors. The high refresh rate is much better once you get used to it -- if you haven't already. I can't work or game on anything less than 120Hz, once you go to 120Hz, it's impossible to go back.
Acer has a larger-than-life 43-inch gaming monitor here, perfect for your GeForce RTX 3080 -- if you can get that. Great stuff, makes games feel unbelievably big before you start looking into the larger 55/65/77-inch 4K 120Hz TVs.
| | |
| --- | --- |
| Performance | 100% |
| Quality | 100% |
| Features | 100% |
| Value | 90% |
| Overall | 98% |
The Bottom Line
Step into the larger world of gaming TVs with the Acer Predator CG7, the perfect mix for the GeForce RTX 3080 -- if you can find it.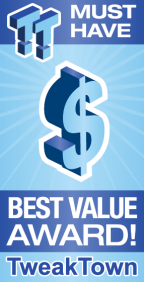 We openly invite the companies who provide us with review samples / who are mentioned or discussed to express their opinion. If any company representative wishes to respond, we will publish the response here. Please contact us if you wish to respond.