Elgato Stream Deck Mini Review: The Pocket-Sized Stream Companion
The Elgato Stream Deck Mini might be the smallest stream deck, but don't let its size fool you.

Published Tue, Dec 31 2019 11:45 AM CST
|
Updated Tue, Nov 3 2020 6:57 PM CST
Rating:

93%
Manufacturer:

Elgato (10GAI9901)
Introduction
Today we are looking at the Elgato Stream Deck Mini, the smallest and the cheapest of the three variants. The Elgato Stream Deck Mini meets a small form factor with utility, giving birth to a portable stream deck for any on-the-go streamers.
While the Mini is certainly the smallest stream deck out of the three variants, don't let its size fool you. The Mini may be small, but it still comes with the same programmable LCD keys its older brothers have, but instead, there are just fewer of them and for a good reason.
The Elgato Stream Deck Mini is designed for streamers that are on the move or don't require that many programmable keys, but would still like the pleasure of owning a great streaming companion. In this review, we will be breaking down the best reason for 'why' you should choose the Elgato Stream Deck Mini, the positives and negatives of getting one, and the pleasures of owning one.
Elgato Stream Deck Specification Details and Close-up
Elgato Stream Deck
Here we have a front-on shot of the Elgato Stream Deck Mini box. From here, we can see that this variant only has 6 LCD programmable keys.
This image is of the back of the box, which gives a short breakdown of what the stream deck can do and, ultimately, what it can offer users.
In this image, we can see that Elgato decided to go with a triangular-shaped box rather than the traditional rectangular-shaped one.
Here we have a front-on video of the stream deck, and as you can see, its small but uniform in shape. For a size comparison, it's probably about half the size of the Elgato's middle variant stream deck.
Here we have a back shot of the stream deck, and we can see that this small variant doesn't come with a stand that can adjust to multiple heights.
Above, we have a side-on picture of the Mini, and if you were wondering how high the Mini stands when its place on a desk, it measures in at just 5.5cm.
Here we can see the Mini in comparison to the box that it arrived in, and as you can see, its very pocket-sized, perfect for portability.
Specifications
Use Case
So why would you decide to pick up the Elgato Stream Deck Mini over its two larger variants? Easy. The cost of the product is considerably less expensive than the two larger counterparts, and it's much more portable than the two other ones due to its size.
While this might not sound like good enough reasons to get the Mini, consider being a streamer that is constantly moving from one location to another, the weight of the product becomes a pivotal factor in this case. The Mini is the best solution for this because its lighter than the other two counterparts, smaller in size, but also comes with those juicy LCD programmable keys.
Another possible use case of picking up the Mini over its other two variants is figuring out how many programmable keys you are going to be using on stream and realizing you don't need any more than six to get by. Doing this will not only save you a lot of money, but also a lot of desk space. Talking strictly on a utility basis, there would be no point in owning either of the larger variants if you aren't going to be using the keys provided. So, if you can boil down your needs to just six keys, then the Mini is the most responsible option.
To summarize, if you are looking at buying the Mini, then you should fit at least one aspect of the following criteria: Not wanting to spend lots of money on the other two stream decks, your stream is constantly changing location so you wouldn't want a bulky/heavy stream deck. Finally, your needs for a stream deck don't expand further than six programmable keys.
Software Setup
Firstly, the software setup for the stream deck doesn't change at all from variant to variant. This means it doesn't matter what option you buy. The software setup will all be the same. The only difference is the number of keys on the deck.
Above is the opening screen of the stream deck software. Here's is where users will be able to choose a button to customize on their stream deck.
In the above image, we can see programs and their corresponding menus on the right-hand side. Each of the menus contains plugins that can be dragged over to the button and bound to it.
Perhaps the stock menus in the software don't quite fit the users' requirements. More can be downloaded here.
This is the preferences section, where General, Accounts, and Profiles are located.
The software offers users the ability to be able to sign-in to the following accounts: Twitch, YouTube, Mixer, Streamlabs, and Twitter.
The software also offers users the ability to save and load profiles. Above I have inserted some casual profiles that might be used for general purposes.
In this image, I give an example of what the stream deck looks like if it's filled with bound keys. The purple buttons are Twitch keys, and the next five are for OBS. The last two are for web browsers and Microsoft Word.
Focusing in on the Twitch chat button at the bottom of the image, you will notice a small arrow. Clicking this arrow opens up the option for the button's icon image to be changed. Users can do this with Elgato's own button icon creator, or just simply uploading their own images.
Users can add website link buttons to their stream deck. This bind is located in the 'System' sub-menu. In the URL field, users add the desired website directory, and the title section is for the title of the button. An example would be. URL = www.Facebook.com Title = Facebook
Here I've have provided an example of what a custom website button looks like. The URL is filled with the desired website, and no title has been used because of there being a logo on the image. It should be noted that images automatically resize to the LCD screen, which has a resolution of 72x72.
What's Hot, What's Not, and Final Thoughts
What's Hot
The Elgato Stream Deck Mini is a compact little device, and I'm more than certain that this is where its strengths lay. Its small size means it doesn't take up much desk room, and can also be easily moved to a different location. The size factor is a massive upside for streamers that are constantly traveling, as the deck barely weighs anything.
What's Not
While the size isn't the initial downside, it's the result of the size that is - less buttons. Six buttons aren't really that many buttons at all, and I quickly found myself filling up all of them without really trying. I would like to see Elgato make a stream deck that has eight, or even ten buttons, and makes it more rectangle shape. The Mini also doesn't come with a stand, which I really appreciated with the middle stream deck variant.
Final Thoughts
All in all, for $99, the Elgato Stream Deck Mini is a fantastic little piece of streaming equipment that I think would be a welcomed device to any streamers set up.
In regards to whether or not you should be purchasing this variant over the others really comes down to you being honest about how many buttons you are going require and whether or not you plan on moving the stream deck around. Another thing to consider is that the Mini doesn't come with a stand, so if you are looking at specific angle positioning, then I'd dodge this variant and get the fifteen-key model.
To wrap it all up, the Mini is your pocket-sized streaming companion that is designed to be taken anywhere that you are streaming. It's also designed for those minimalist streamers out there that don't need too many buttons to get the magic happening but also still want some desk gorgeous-looking utility.
| | |
| --- | --- |
| Performance | 91% |
| Quality | 93% |
| Features | 91% |
| Value | 95% |
| Overall | 93% |
The Bottom Line
The Elgato Stream Deck Mini might be small, but its packs a punch when it comes to utility. For a reasonable $99, it can be your pocket-sized stream companion.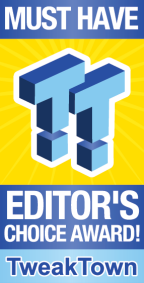 We openly invite the companies who provide us with review samples / who are mentioned or discussed to express their opinion. If any company representative wishes to respond, we will publish the response here. Please contact us if you wish to respond.