Thor: The Dark World 4K Ultra HD Blu-ray Review
The disappointing Thor sequel makes for an equally lackluster 4K debut Blu-ray.

Published Dec 8, 2019 3:34 PM CST
|
Updated Tue, Nov 3 2020 6:57 PM CST
2 minutes & 58 seconds read time
TweakTown's Rating: 76%
The Bottom Line
Thor: The Dark World is hardly a highlight of the MCU, but it's still entertaining enough in its 4K debut.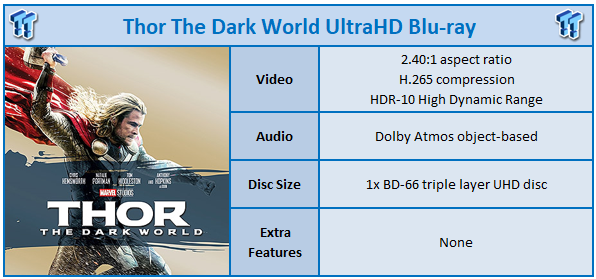 Thor: The Dark World 4K Ultra HD Blu-ray
With a reputation as somewhat of a red-headed stepchild of the Marvel Cinematic Universe, it's true that with the benefit of hindsight, Thor: The Dark World isn't exactly a highlight of the 22 film saga, evidence perhaps of a moment in which the studio didn't quite know how to follow up the massive success of The Avengers the previous year. Viewed in isolation, it's a perfectly adequate, frequently entertaining ride whose perceived failure only serves to illustrate how frequently the Marvel machine gets things just right.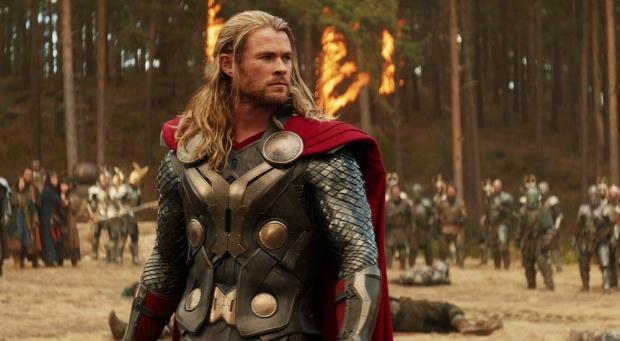 Following directly from the events of The Avengers, Thor (Chris Hemsworth) and Loki (Tom Hiddleston) have returned to Asgard, with the former imprisoned for his war crimes by the hand of Odin (Anthony Hopkins), leading to a period of sustained peace in Yodenheim. With the Bifrost, the portal between Yodenheim and Earth repaired, laying hope for the reuniting of Thor and earth-bound girlfriend Jane Foster (Natalie Portman), peace is soon shattered by the arrival of the Dark Elf Malekith (Christopher Eccleston) and his army of warriors which results in Thor having his loyalties tested.
As with all films, particularly large blockbusters such as these that blow in under a steam of hype and bluster, the passage of time serves to enhance some films, while others find themselves diminished. The six years since the release of Thor: The Dark World finds it on somewhat mutual ground, while I found I actually enjoyed its predecessor quite a bit. It's funny how opinions change with perspective, although the wider cinematic universe is a very unique offering in pop culture. Ultimately, if this is as bad as it gets, that's a pretty damn good track record.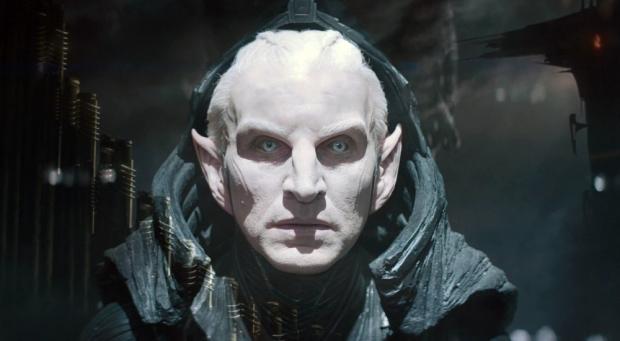 Video transfer
Thor: The Dark World is presented in its original aspect ratio of 2.40:1, encoded with H.265 compression, and finished with a static HDR-10 pass.
Eschewing the analog photography of its predecessor, Thor: The Dark World was captured digitally and ultimately finished in a 2K digital intermediate, meaning this 4K presentation is an upscale, and on the surface appears nearly identical to the 1080p encode. That is, with the exception of the HDR pass, which once again provides some subtle color and peak brightness enhancements.
Unfortunately, the Dolby Vision encode that's available on Disney's streaming service Disney+ is not offered here, which is regrettable since some may form the view that this disc-based version is somewhat inferior. The reality is that any benefit of Dolby Vision's inclusion is totally negated by the streaming platforms more aggressive compression unless you're viewing on a small display device. As it is, the double-layered, 66GB platter allows for a sustained healthy bitrate, and I didn't notice any example of egregious macro blocking that afflicted its predecessor.
Overall much like the film, Thor: The Dark World's 4K debut is perfectly adequate but hardly impressive.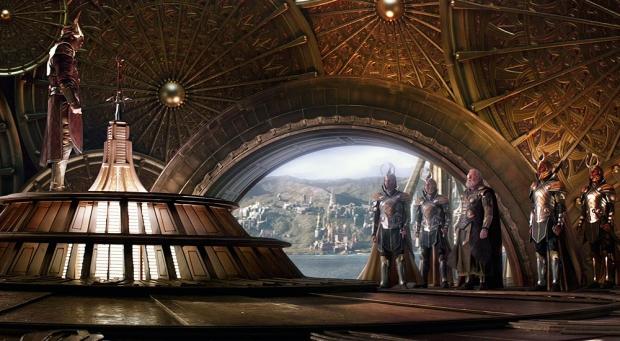 Audio transfer
Thor: The Dark World's primary English audio track is a newly created Dolby Atmos mix.
Building on the perfectly serviceable 7.1 mix from the previous Blu-ray, the inclusion of a new Atmos mix doesn't serve to best it by any real measure. Unfortunately, this is another ordinary effort from Disney, who likes to chase the buzzwords of Dolby Atmos and height surrounds, but ultimately shies away from several frequent and obvious opportunities to leverage the technology for added immersion and aggression just not taken.
As is current practice for Disney, Thor: The Dark World is mixed a few dB lower than most audio mixes, but a slight bump on your AVR brings it to a roughly even keel. In all honesty, this is kind of a tough track to review. Not because it's terrible - it's not, it's just thoroughly 'fine.' Bass is a little uneven and could have been a little more cooked, but it generally gets the job done.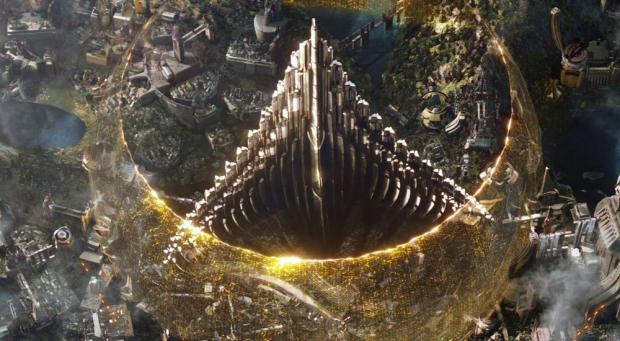 Bonus features
Unlike its release in the United States and Europe, Disney has again elected to release Thor: The Dark World without a pack-in Blu-ray disc in the Australian market. As such, the bonus features from the 2014 Blu-ray (which included audio commentary, featurettes, deleted scenes, and a gag reel) are all missing in action.
Suffice to say, fans and collectors will want to hang on to that disc, or import. All editions are region free.
| | |
| --- | --- |
| The Movie | 65% |
| Video Quality | 83% |
| Audio Quality | 79% |
| Extras | N/A |
| Overall | 76% |
The Bottom Line
Thor: The Dark World is hardly a highlight of the MCU, but it's still entertaining enough in its 4K debut.
We openly invite the companies who provide us with review samples / who are mentioned or discussed to express their opinion. If any company representative wishes to respond, we will publish the response here. Please contact us if you wish to respond.