VAVA UST 4K Laser Projector Review
VAVA undercuts the competition with its own 4K UST Projector.

Published Sat, May 4 2019 10:00 AM CDT
|
Updated Tue, Nov 3 2020 6:57 PM CST
Rating:

86%
Manufacturer: VAVA
Introduction
As I have done in previous articles, today I'm going off topic and looking at something you won't see me writing about here at TweakTown. Like many of you, I too enjoy having a large format display for movie night, or more recently binge-watching GOT as we run up to the last season. For the last 3 years, I have used an Epson Home Cinema 2045 paired with a DIY 90" screen, and while both have served me well, I've not had the space to dedicate a room to home theatre. This means I suffer from typical issues like shadows, miles of wiring going from projector to receiver and having to remove the projector from its mount to change the bulbs every ~2000 hours.
Moving into Q2 of 2019, the market for Ultra Short Throw is about to heat up as Optoma, HiSense and LG are set to release their UST options that were shown off at CES 2019. Another solution that was shown off at that same time was from VAVA, a relatively unknown brand to most but have had success with, albeit much smaller products like their USB-C Dock, Robot Vacuum and Bluetooth Speaker. That said moving into an already crowded market isn't an easy task, yet VAVA has a solid game plan going in; Use all the latest and greatest technology available such as ALDP 3.0, 4K HDR10, Lasers and undercut the competition by releasing first and with a lower price.
That said, let's move into the capabilities and specifications of this device. At the top, we start with dimensions at 523x333x107mm or 20.5x13.1x4.2 inches followed by weight hovering around ~13.5 Kilo or 30Lbs. This is a DLP based system taking advantage of ALDP 3.0 at 10.5 lumens per watt, and with a throw rate of 0.233 we have a peak projection of 150". Resolution tops at 4K with support for HDR and a contrast ratio of >3000:1 thanks to its 6000 lumens, 2500 ANSI Laser source. Audio is supported by a Harmon/Kardon integrated soundbar with DTS and Dolby Audio capability while additional connectivity offered includes 3x HDMI a single USB and dual 3.5mm audio in/out ports. For network connectivity, we have an RJ45 port along with built-in Wi-Fi.
MSRP of the VAVA 4K UST Laser Projector hits $3500 but they are offering early bird discounts through a "guaranteed delivery" Indiegogo campaign you can visit here
The Projector
Packaging and a Closer Look
VAVA did a great job with packaging, features listed across the bottom and image above of the projector branding at the top right.
Scope of delivery is listed on a small sticker along with model number.
Unboxing, this unit looks amazing almost like something Apple would produce, and the fit and finish goes that far too. The white plastic is a higher grade, and the cloth wrapped exterior only adds to the aesthetic. I will say this is the only projector I have had that does have any controls on the unit itself, the VAVA has a single button, for power. Along the thin black stripe, VAVA has placed two IR sensors that shut off the laser to protect your eyes if you are moving the unit around.
The right side is the air intake of the unit, with dual 92mm fans. Up front, we have mechanical tilt adjustment.
On the left, we have the exhaust of the unit a single 92mm fan pushing through a large fin array. Up front mechanical adjustment for the left side.
The backplane is stacked with three HDMI all support CEC and ports support ARC. This is followed by USB, 2x 3.5mm jacks, optical audio, and RJ45 Ethernet.
Included in the box, we have the user manual in several languages, power cord, and Bluetooth remote.
Projector Setup and Testing
Projector Setup
After powering up the unit, you will go through the setup of the Bluetooth remote after which we have the screen above. The VAVA unit runs on a custom build of Android 7.1, and instead of the Google Play Store they went for AptoideTV to give the feel of AndroidTV. That's said, the main menu offers a full range of options including all 3 HDMI channels, App Store and File Manager.
Above we have a peak at AptoideTV, and while is does have that clean feeling you get from AndroidTV it does offer a good selection of apps including; YouTube, Mobdro, Kodi and VLC.
Back to setup, we have several options in the gear menu. These include network setup, source, display and sound setup and along the bottom general options and Bluetooth.
Starting with the network, we have both wired and wireless setup within along with a network check at the bottom to make sure everything is setup correctly.
Display offers the ability to tune the brightness and color settings along with keystone correction and electric focus.
Keystone correction offers the ability for you to fine tune the projector to your screen size and VAVA offers both 8- and 4-point correction.
After getting keystone set correctly, you can swipe to the focus menu and using the Bluetooth remote dial in the clarity.
Last we have general options which allow you to update over USB, change the device name and turn off the IR sensors.
Testing
I started initial testing after using the projector as my personal TV for a few days, this gave the unit enough time to "break-in". As you can see from our first image colors look quite good especially in a scenario like this with vibrant pinks in front of subtle blues.
Here we have a somewhat darker image with a bit of light through the center.
Here we have a close-up shot of a cactus.
And no testing would be complete without the dude on 4K Bluray.
Testing streaming, I used a recent episode of GT in UHD.
Moving over to gaming, this projector looked fantastic in Apex on my 1X.
Even with quicker paced games like Forza showed great color and really no input lag.
Final Thoughts
In my short time with the VAVA I can certainly say they have something great in the making and in speaking with them they certainly plan to keep the system up to date and fix any bugs that may occur.
The build of the system is solid in both materials and aesthetics, it really looks like a much more expensive unit, and in use, the performance of the laser gives depth to the picture I've not seen in my aging Epson. Further, the sound that comes out of this unit, thanks to the Harmon Kardon setup is fantastic and certainly surpasses anything you will find on a TV. That said, users of a device such as this will typically have a standalone Home Theatre audio system.
It took me a few days to get used to the AptoideTV system installed on the unit, but it does offer a decent number of apps, at least enough to get you through. In fact, the only app I couldn't find that I normally use was Hulu. YouTube, Kodi, and Amazon were all available, and if you are a cord cutter, this unit has Mobdro as well. As for USB, with help from VLC and Kodi this unit can play damn near any file you throw at it, and for giggles, I ripped a few of my own blurays, and it handled MKV and Blu-ray ISO with ease.
Pricing on this unit will certainly set you back as the MSRP taps $3500. That said, the waters are untested at this level as only a few 4K UST solutions have made it into the wild. LG, Optoma, and HiSense are all set to release their solution in the coming months, and only then can we get a full picture of the market. As for now, VAVA is offering an amazing 4K UST solution that is great for movies and even better for gaming!
| | |
| --- | --- |
| Performance | 89% |
| Quality | 90% |
| Features | 82% |
| Value | 81% |
| Overall | 86% |
The Bottom Line
For enthusiast and those that want the bleeding edge of technology, the VAVA 4K UST is a fantastic solution.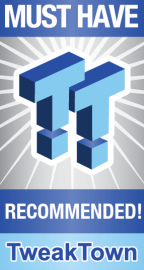 VAVA USB C Hub 8-in-1 Adapter
Today
Yesterday
7 days ago
30 days ago

-

-

-

* Prices last scanned on 12/31/1969 at 6:00 pm CST - prices may not be accurate, click links above for the latest price. We may earn an affiliate commission.
Similar Content
We openly invite the companies who provide us with review samples / who are mentioned or discussed to express their opinion. If any company representative wishes to respond, we will publish the response here. Please contact us if you wish to respond.