TweakTown's Rating: 93%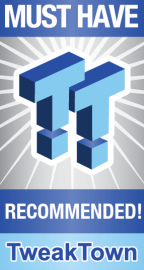 The Bottom Line
If you know exactly what applications you will use and the 2990WX performs well in them, then it will be your CPU of choice. However, if you want a versatile, high-core count, high-speed CPU, then we highly recommend the 2950X.
Introduction, Specifications, and Pricing
Exactly 1 year and 3 days ago AMD launched their first generation of Ryzen Threadripper processors, the 1950X and 1920X. Today, they officially launch their brand new Threadripper 2990WX and refreshed 2950X CPUs, which offer improvements over their predecessors in both core count and frequency. AMD has even re-branded their 2990WX to let people know that the new monster 32-core 64-thread CPU is designed for content creators and "prosumers" rather than average consumers.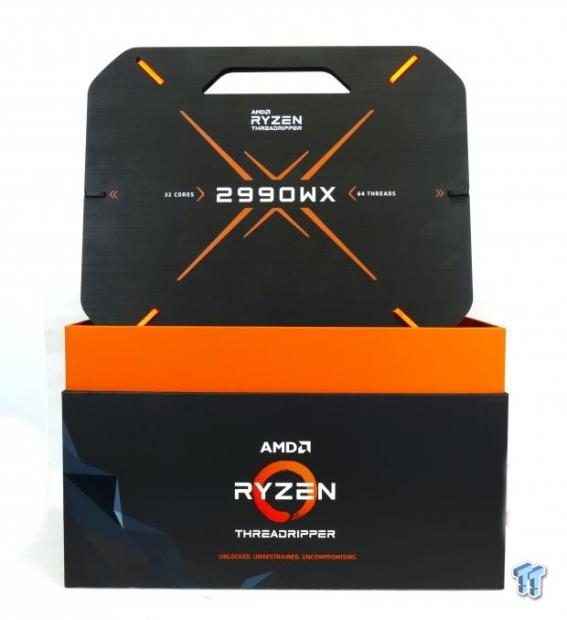 By leveraging the top 5% of Ryzen dies, EPYC's quad-die formation, and lessons learned over the past year, AMD is poised to bring more competition to the high-end consumer CPU market. Let's see how the new CPUs do. We should also mention that the samples used in this review have all been provided to us by AMD and Intel for testing purposes, and that AMD flew us to Italy with the rest of the technical press to brief us on these new processors.
Specifications
AMD's Threadripper 2990WX and 2950X are both based on the Zen+ architecture, which is just like Zen but with some optimizations made to the process (12nm), which increased top clocks from 4.2GHz to 4.4GHz and reduced vcore by 80-120mv at any clock speed. The 2990WX utilizes all four dies for a total of 32 cores and 64 threads, and it has a base frequency of 3.0GHz with a boost of 4.2GHz.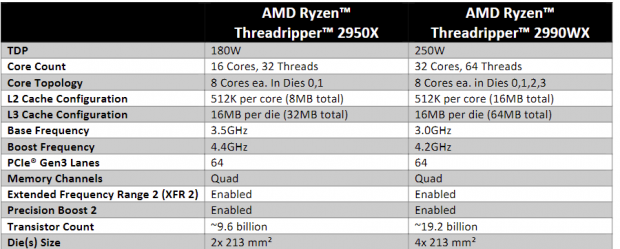 The 2950X comes in with two active dies for a total of 16 cores and 32 threads, and it has a base clock of 3.5GHz with a boost up to 4.4GHz. Both CPUs have 64 PCI-E 3.0 lanes for PCI-E slots and M.2 slots, quad channel memory support, and both offer XFR2 (temperature based clocking) and Precision Boost 2 (boost scheme). CPU cache scales per core and per die, so the 2950X has a total of 8MB of L2 cache and 32MB of L3 cache, while the 2990WX offers 16MB of L2 cache and 64MB of L3 cache. The 2990WX has a 250W TDP and the 2950X has a 180W TDP.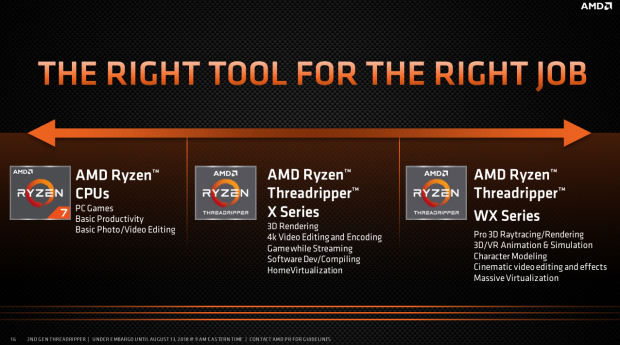 There is one thing I want to make clear; AMD is not marketing the WX series CPUs at gamers. There is a gamer mode that cuts down to one die with local memory access, but otherwise, the CPU is not marketed toward gamers. The X-series are targeted towards megataskers, while the WX-series is marketed towards professionals and others who can utilize a ton of cores.
Pricing
The Ryzen Threadripper 2950X will cost $799, and the Ryzen Threadripper 2990WX will cost $1799.
Threadripper Technologies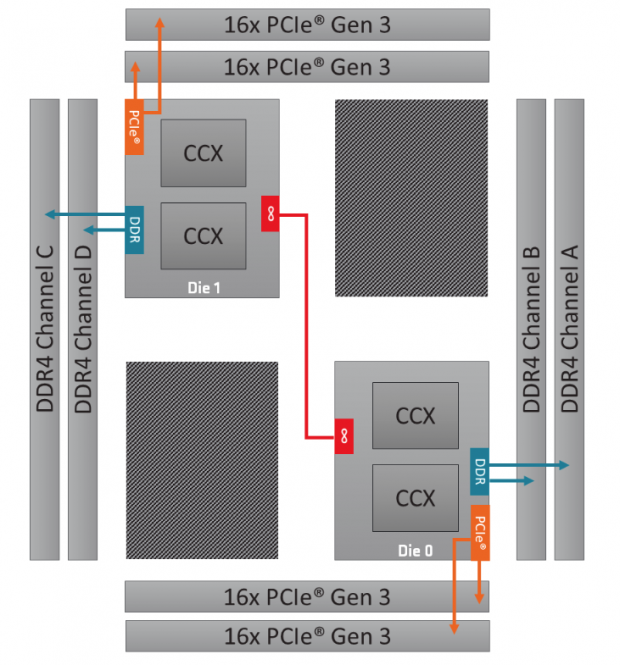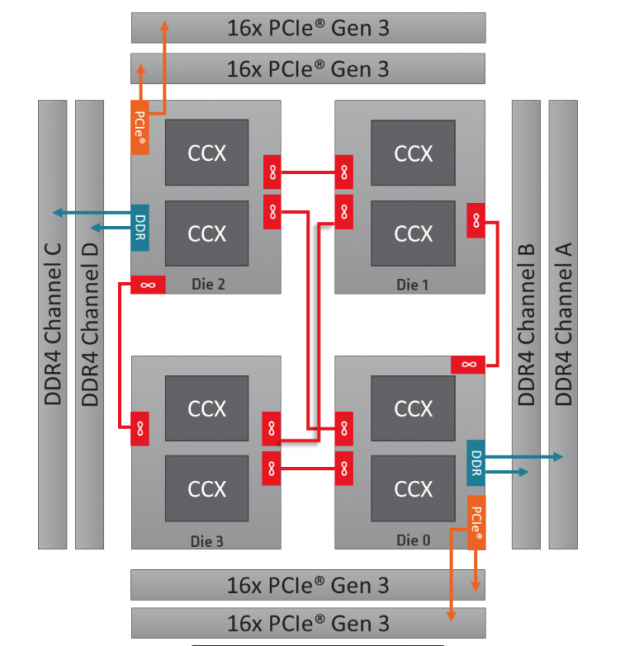 The structure on the left shows how the 2950X is configured, and on the right, we have the configuration of the 2990WX. Two things to take away; the 2950X's configuration is the same as the 1950X's configuration (for the most part), and the 2990WX is a new topology specifically designed for the WX-series of CPUs. The 2990WX has two dies that have access to local memory and two dies that don't. AMD calls these IO dies, and compute dies that are kind of like extra calculators with access to main memory (which has to be pooled in this case) through Infinity Fabric connections to the other dies.
Since each die has a connection to all other dies, we can call this a mesh topology. In the WX configuration, the number of links from each die is lowered, and so is the bi-directional die to die bandwidth. The 2950X's Infinity Fabric runs up to 50GB/s at 3200MHz DDR4 (since Infinity Fabric speed is linked to memory speed) and the 2990WX's Infinity Fabric runs at 25GB/s at 3200MHz DDR4. The difference in connectivity between dies can have an impact on memory dependent configurations. AMD says that they are working with Microsoft to optimize Window's scheduler to handle the compute die cores better.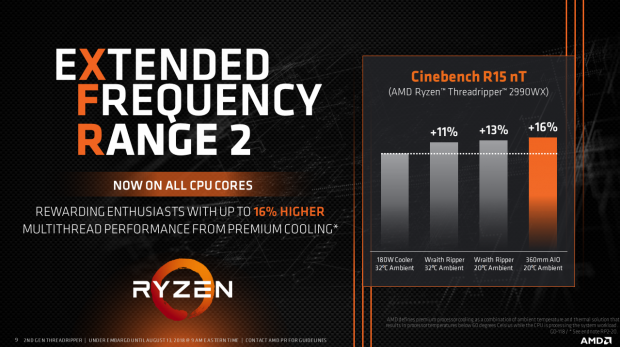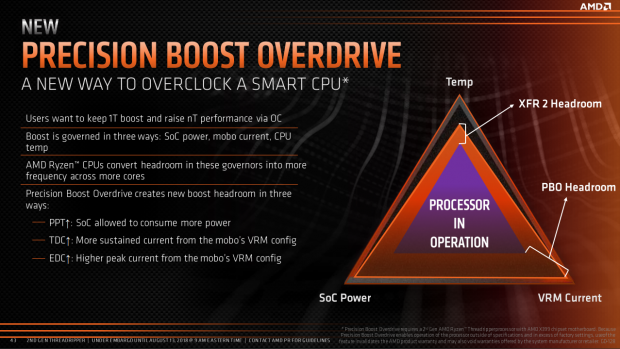 Browsing Reddit has led me to believe that some might benefit from an explanation of what AMD's boosting mechanisms actually do. For starters, we have XFR2, which now can boost all cores. AMD's XFR2 uses temperature as its main guiding factor, and XFR2 can boost the CPU up as long as you can provide it a low enough operating temperature. We also have Precision Boost, which is AMD's default boost mechanism. However, we also have Precision Boost Overdrive, which basically removes the TDP rating restrictions by alleviating power consumption restrictions, and we saw it greatly improve the performance and power draw of the CPU.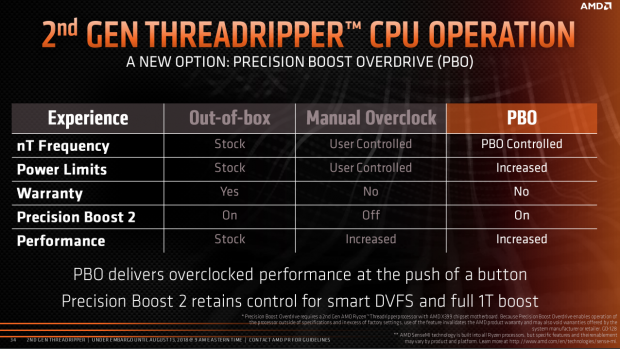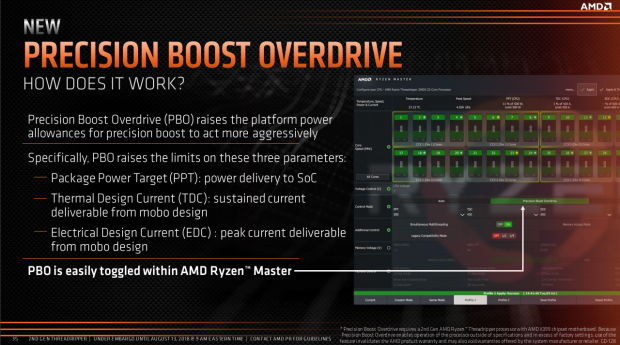 There is a catch with Precision Boost Overdrive; it does void your warranty. It's considered overclocking, but overclocking controlled by the CPU's many internal sensors and AMD's custom developed algorithm. You can manually overclock the CPU. Now, Precision Boost Overdrive works off three pieces of information; the package power target (PPT), thermal design current (TDC), and electrical design current (EDC). The PPT is a limit on the total power that can be delivered to the CPU, the TDC is the sustained current (not total power) that can be delivered by the motherboard's VRM, and the EDC is the peak current that the motherboard's VRM can provide the CPU. These numbers can be found in the new Ryzen Master software application, and a few of them are self-reported by the motherboard...
The CPU and Test Setup
The CPU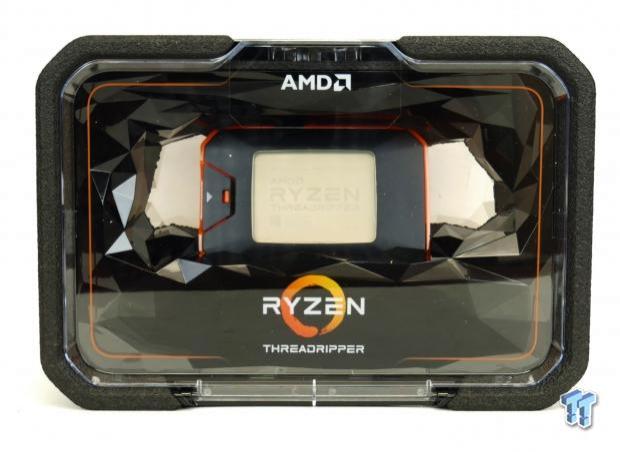 We did an unboxing article a week ago and today we will do a small re-hash, but with better pictures of the cooler. The box is brand new, and inside we find a smaller box with accessories and a new CPU holder.

Accessories include a case badge, a Ryzen sticker, an Asetek mounting bracket, and a hex wrench tool to open and close the socket to recommended weights. The tool allows you to screw the socket shut with 13.3In-lb, 15Kg-cm, or 1.5Nm. There is also a warning about updating your motherboard BIOS to support 2nd generation CPUs.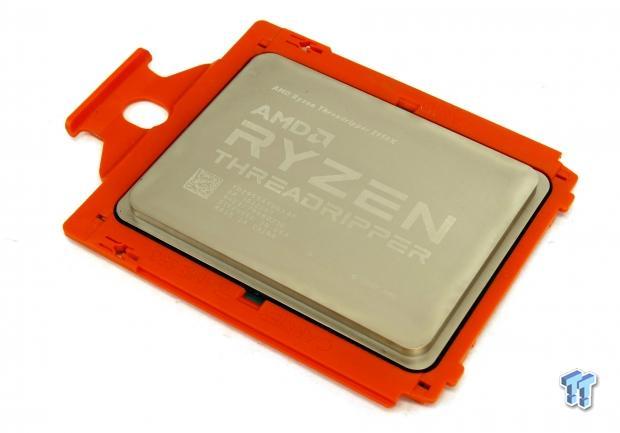 The new CPUs sit in a much easier to open container. As a hardware reviewer, I really like this new holder since it makes it easier to store the CPU to be re-tested down the road. The CPU uses the same holder and guide as before, which makes installing the CPU super easy.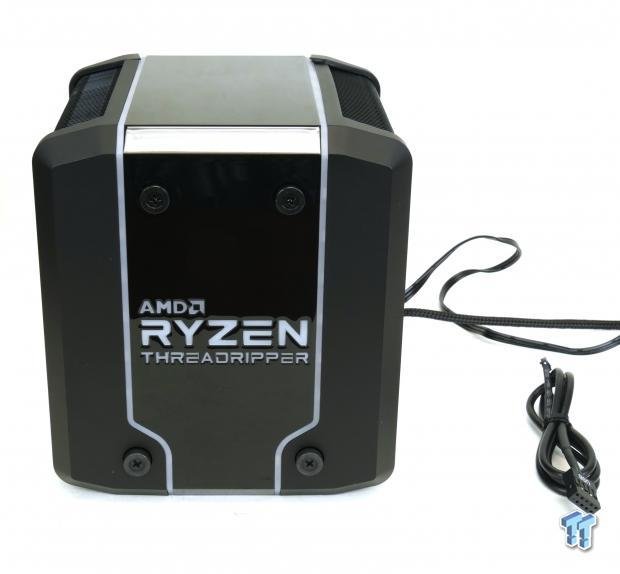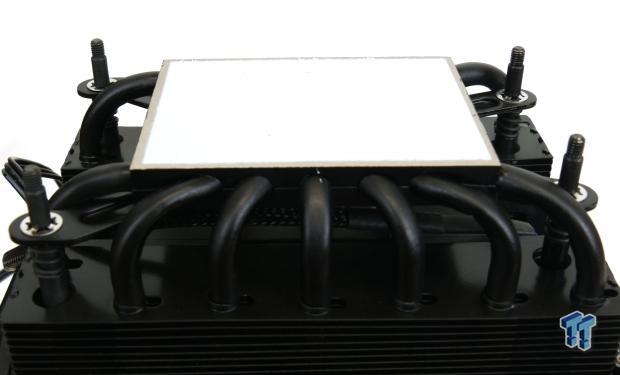 The cooler is rated up to 250W of dissipation, uses a copper base and heat pipes, and aluminum fins. It was co-developed by Coolermaster, and it's sold separately.
Test Setup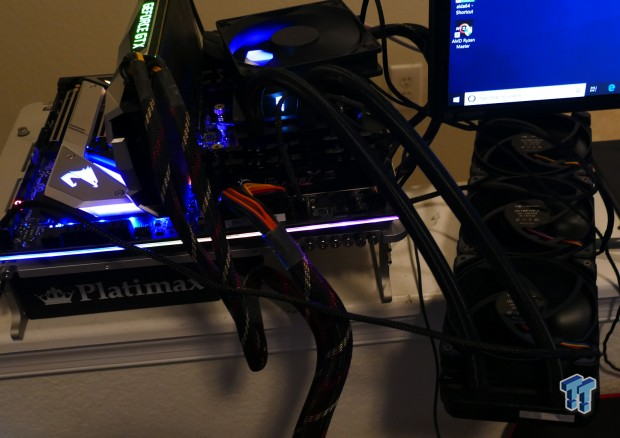 For the 2990WX we used a new X399 motherboard with a revamped VRM and top notch VRM cooling along with a 360mm AIO water cooler.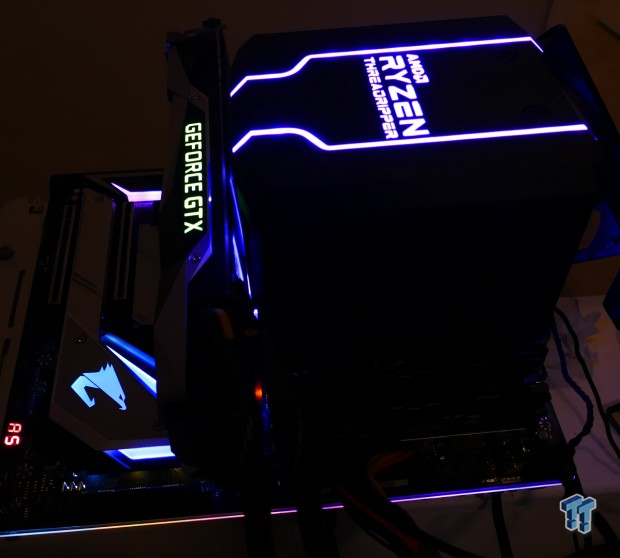 We wanted to give the Wraith Ripper a go as well, and we used it for our 2950X testing. While the cooler has a 250W rating and the 2990WX is rated 250W, we wanted to give both CPUs some headroom. The spacing between the air cooler and the top GPU was tight. The addressable RGB LEDs can be controlled by software, but that software wasn't available at the time of our picture.
Out of the Box Performance: CINEBENCH, wPrime, and AIDA64
All CPUs are tested with Out of the Box Performance, which means that no settings were altered, so basically default CPU and RAM speeds. The motherboard's VRM is cooled by a 120mm cooling fan. The 2990WX uses the 360mm AIO water cooler, the 2950X uses AMD's Wraith Ripper, and all the other CPUs use a 240mm AIO watercooler.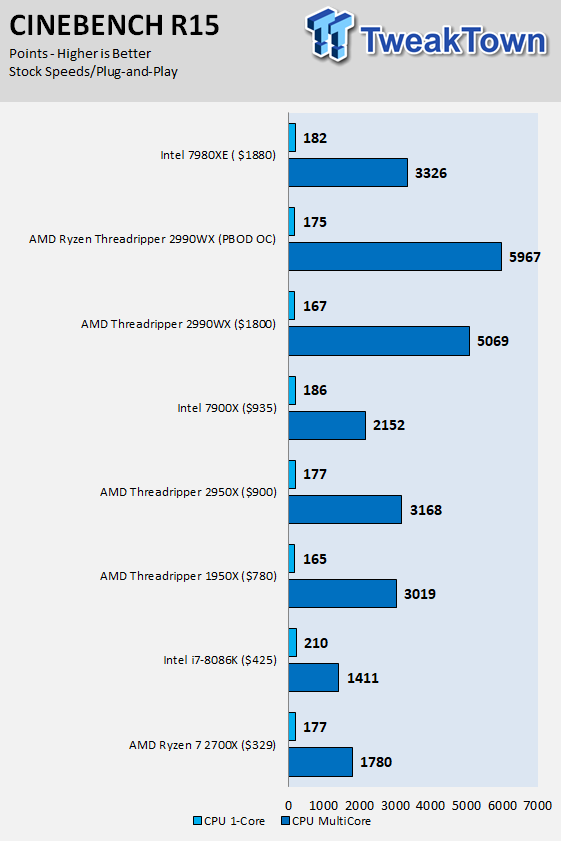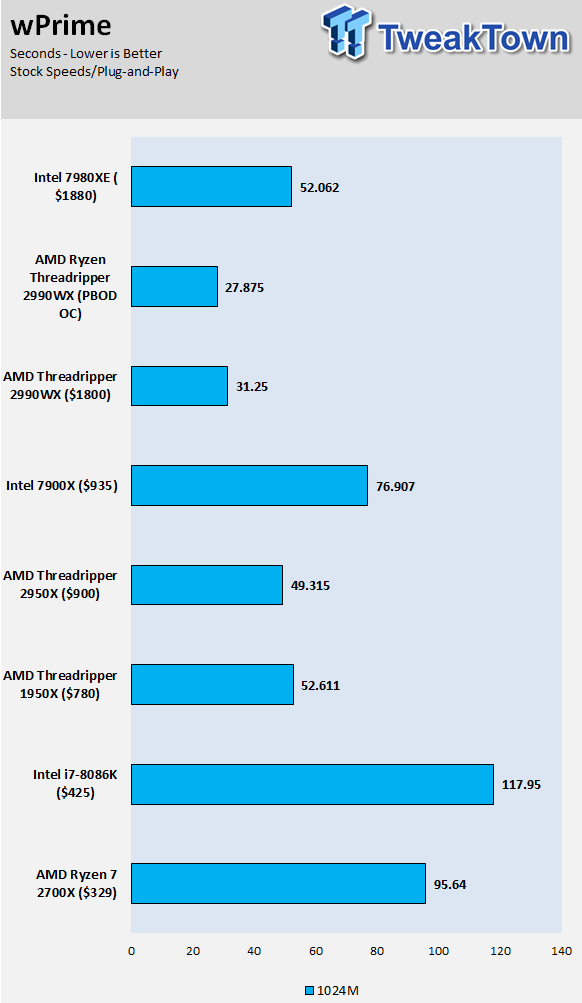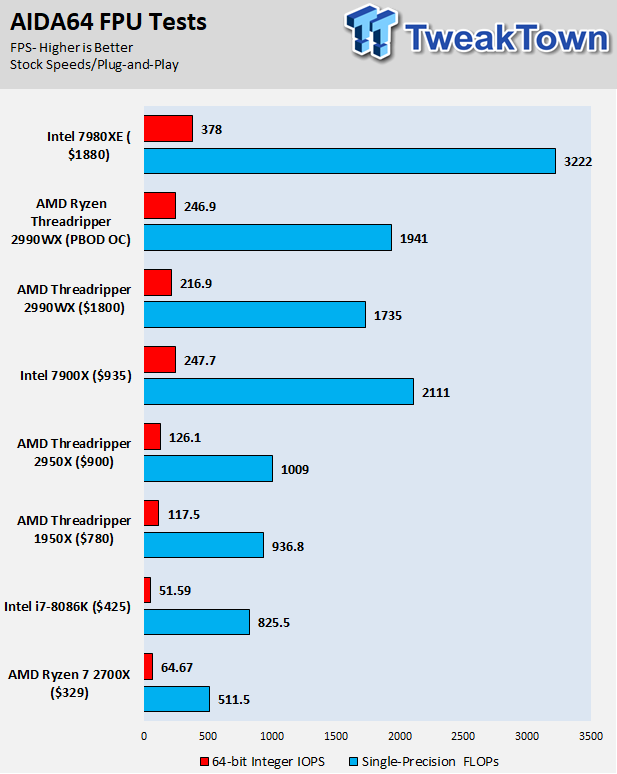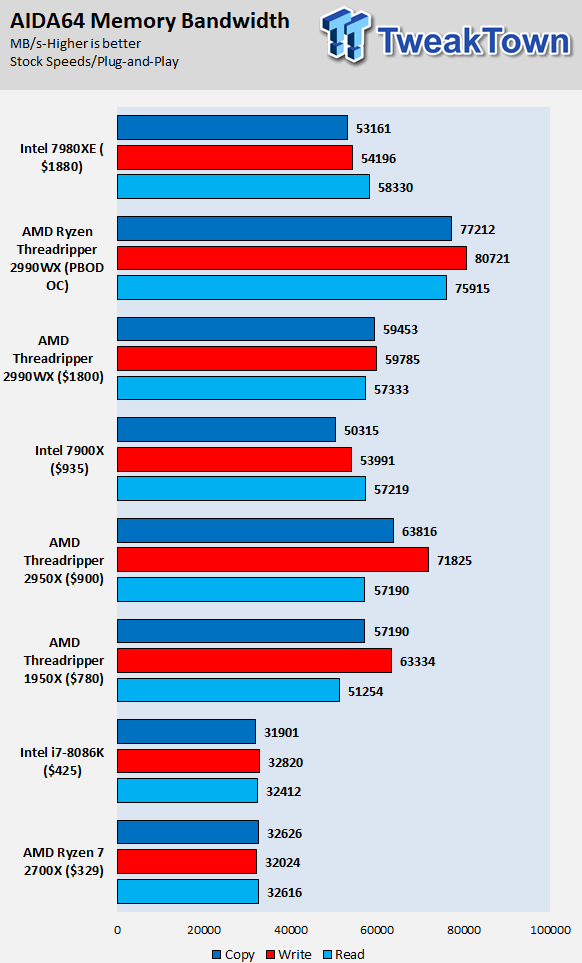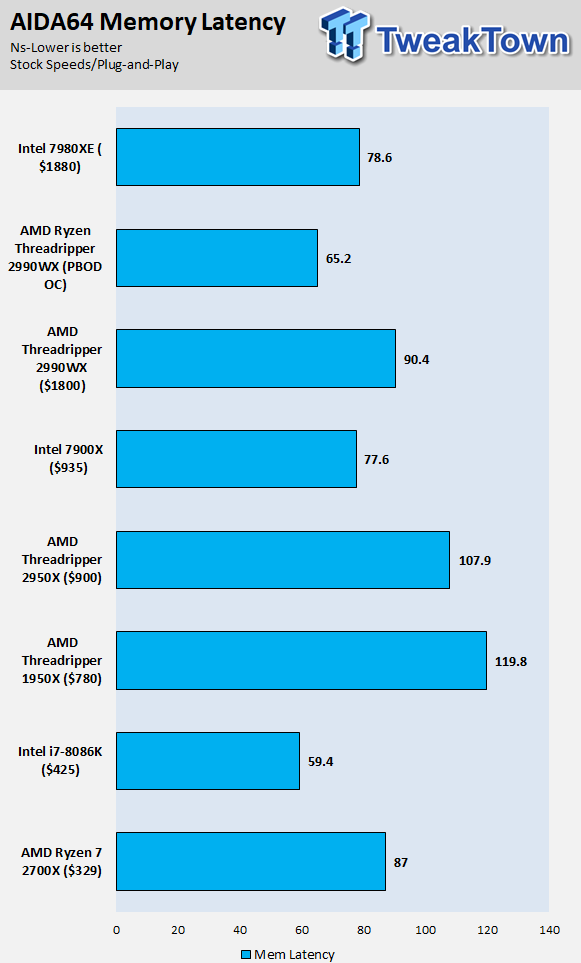 Yes, the 2990WX destroys everything in CINEBENCH, and when you enable Precision Boost Overdrive (PBOD) it destroys even more. Single core performance is also really strong because of XFR2. In wPrime we see the same scaling with the high core count CPUs. What we like to see are the improvements the 2950X offers over its predecessor, and they are noticeable.
AIDA64's IOPS and FLOPS show Intel's lead, and the scoring of that particular benchmark changes between versions, but in this case, the versions are all the same. Memory bandwidth is interesting, especially with the 2950X, where it's doing surprisingly well at default speeds. Latency improvements can be seen between the 2950X and 1950X, and we can see AMD is trying hard to close the gap between themselves and Intel. It's also possible that latency moves around depending on how Windows scheduled the benchmark.
Out of the Box Performance: Handbrake, ScienceMark & More
HandBrake UHD Video Transcoder (x264)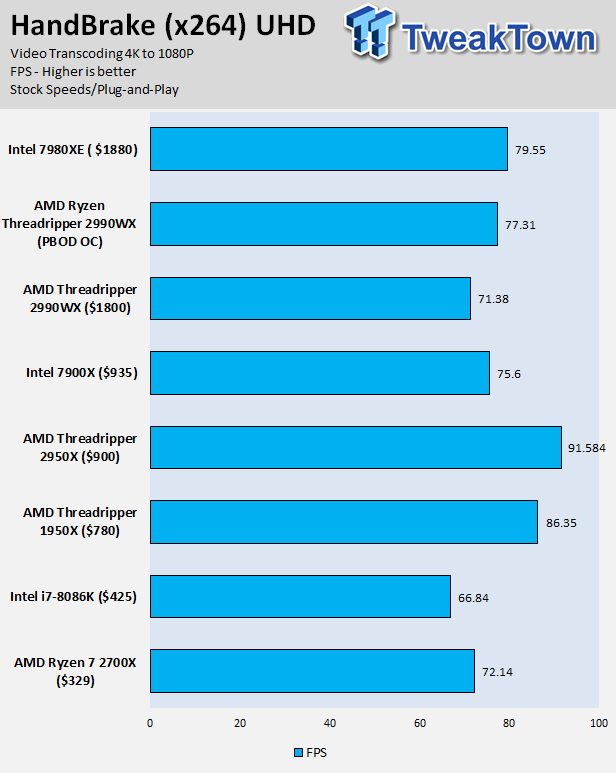 HandBrake HD Video Transcoder (x264)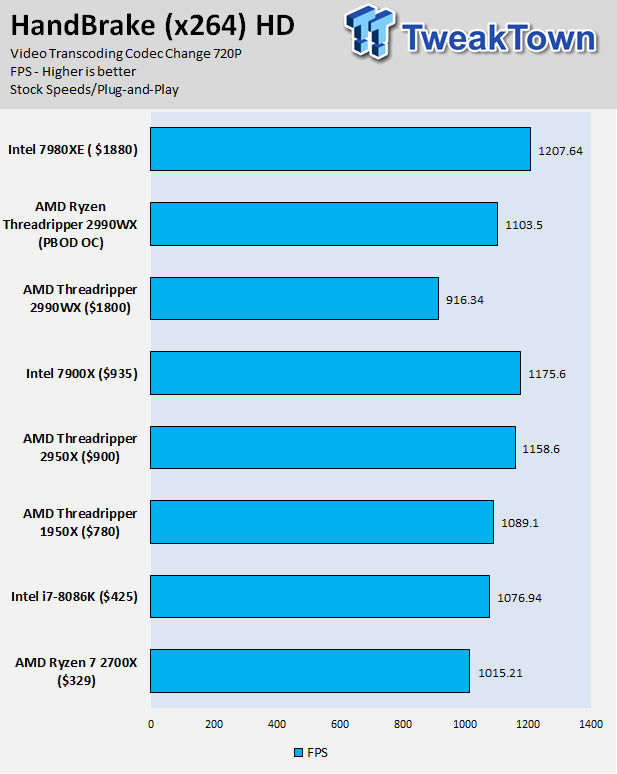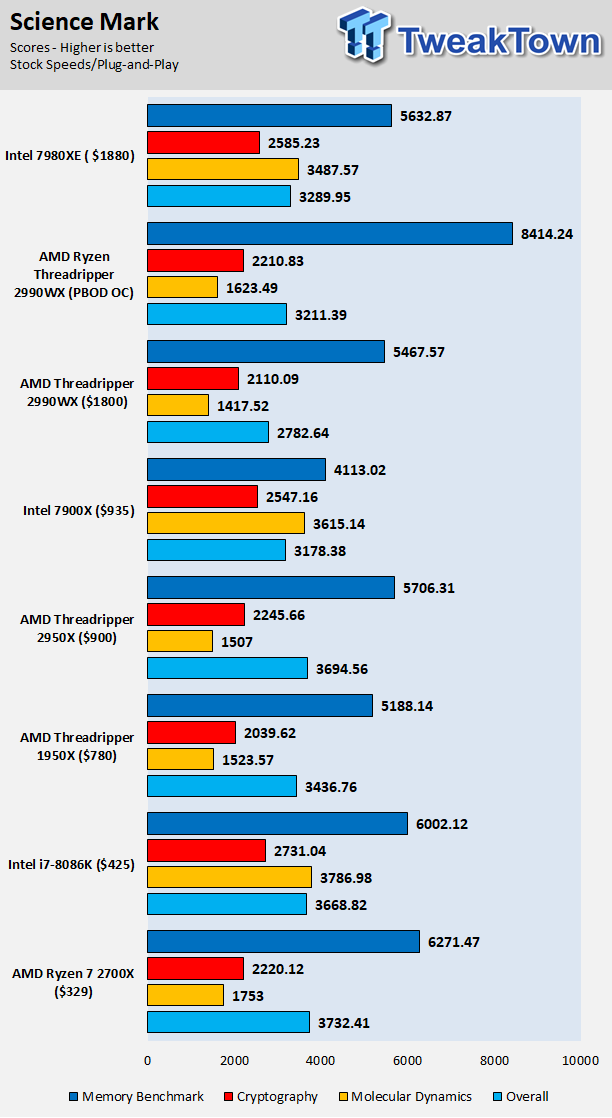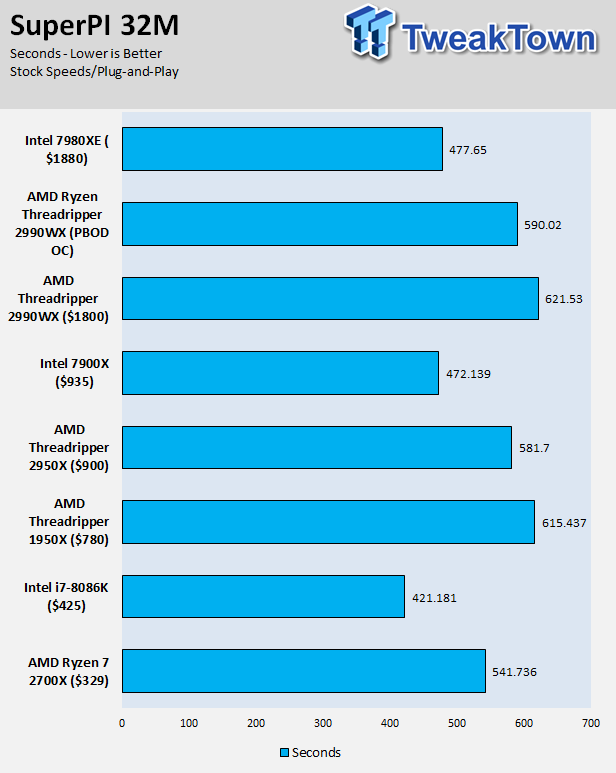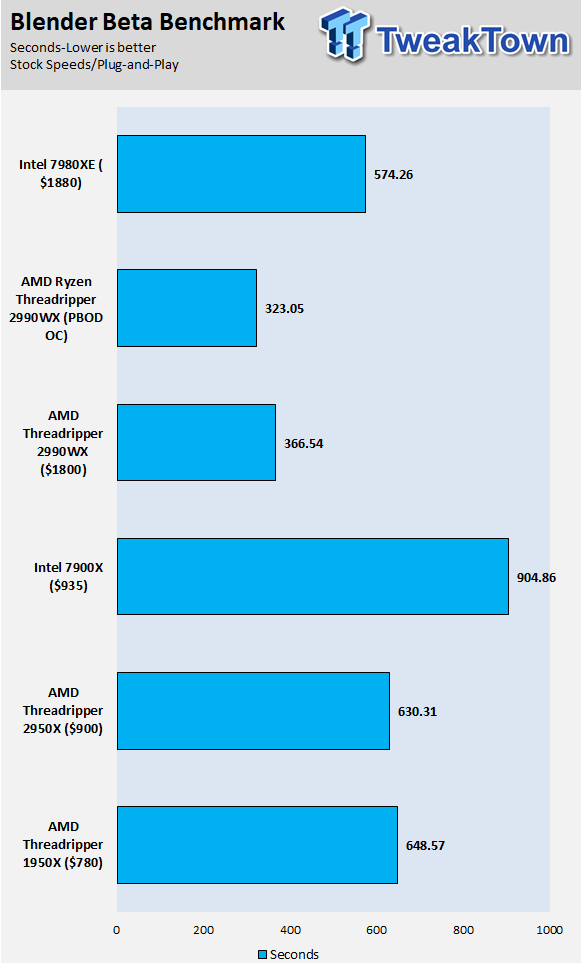 Here we have more light and mixed-load benchmarks, and we see the CPUs bounce around. In Handbrake transcoding, we see the 2950X do surprisingly well. Handbrake uses AVX units as well, so Intel does have some lead, and the compute cores without memory access do take the 2990WX down a bit. We see Science Mark show how powerful the 2950X is, and the 2990WX keeps up, especially when we set memory to XMP (3200MHz) and enable PBOD. SuperPI is all about memory and single core performance, and the CPUs are exactly where we expect them.
We added one new benchmark, one that came out three days ago we discovered through Reddit, and one that you can run on your system. The new Blender Beta benchmark has a long version and a short one, and we picked the short one since the long one takes hours (and we didn't have enough time to run it). AMD does exceedingly well in this benchmark, but we currently aren't using it in our ratings (as it's very new), and it seems to only really care about core count like CINEBENCH (32>18>16>10).
Synthetic Gaming Performance: UNIGINE and 3DMark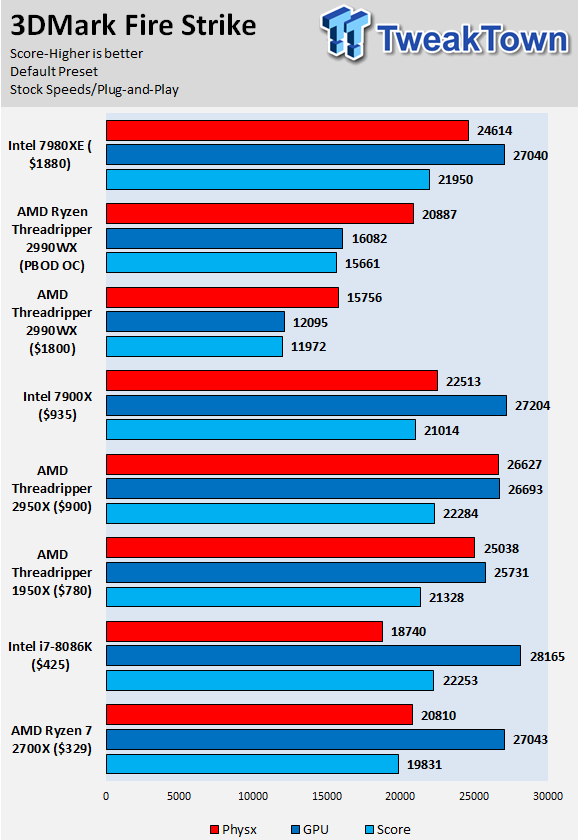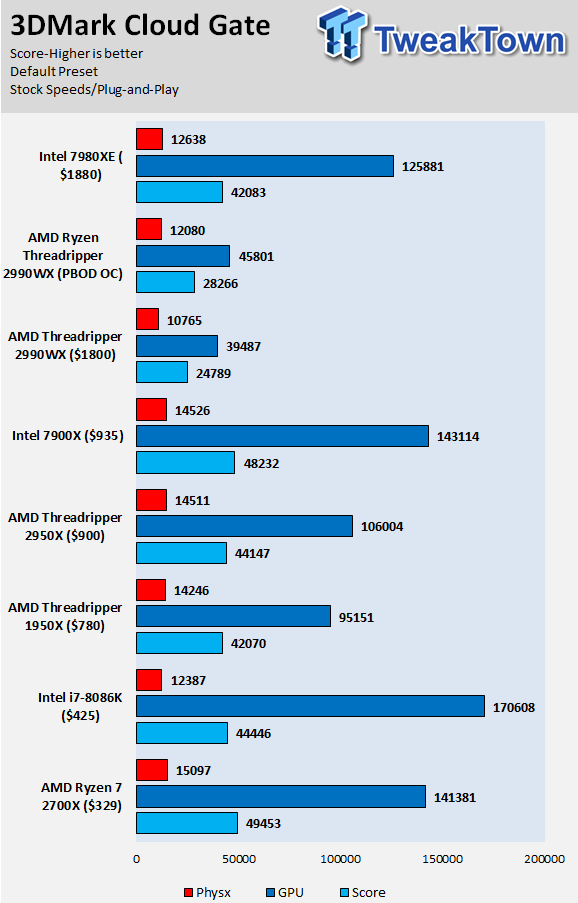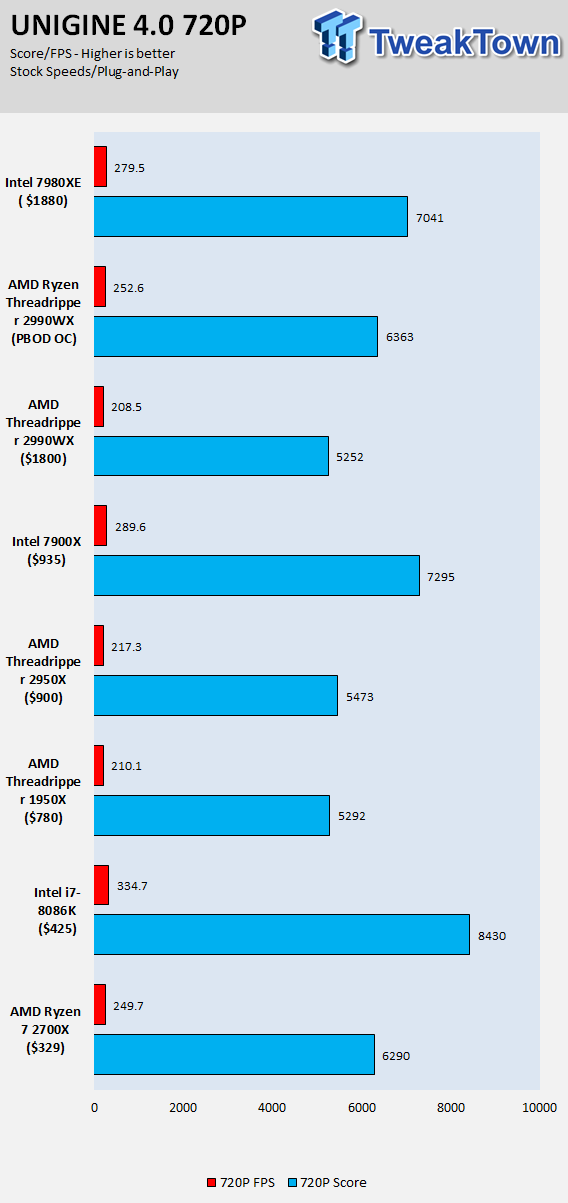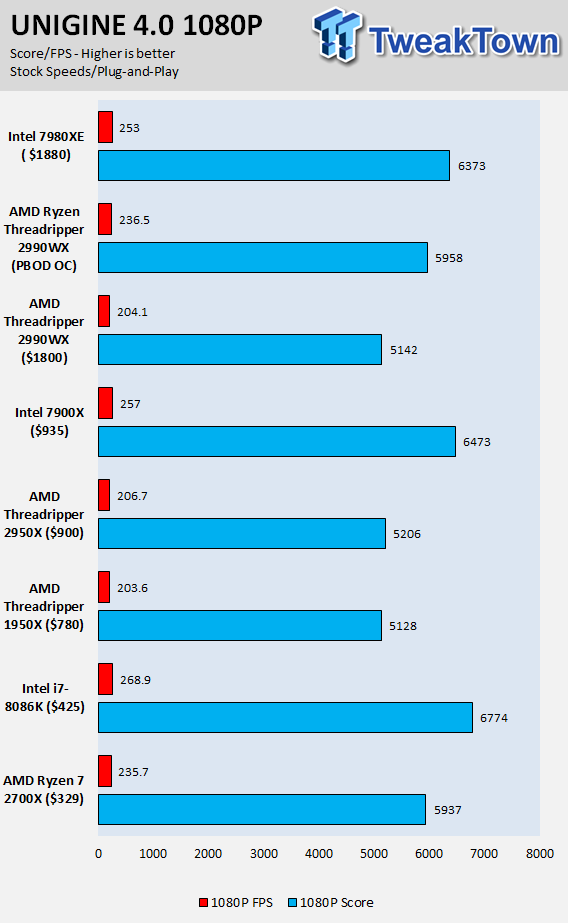 Now, as we stated before, the 2990WX is NOT targeted at gamers. We didn't have enough time to test the game mode on the CPUs past some internal testing, but we can say that it makes a big difference in regards to the gaming performance of both Threadripper CPUs, especially the 2990WX. We will have a detailed article on the different modes of the new 2990WX and 2950X, so stay tuned for that.
To be honest, we found that the 2990WX does worse in synthetics (3DMark) compared to real game testing (GTA:V), which is a bit odd. We see some nice increases with the 2950X over the 1950X. The good news, which you will see more of on the next page, is that the 2990WX with PBOD does make some headroom with gaming.
Gaming Performance: Resident Evil, Tomb Raider & More
Out of the Box Gaming Performance: Resident Evil, Tomb Raider, GTA:V, Ashes of Singularity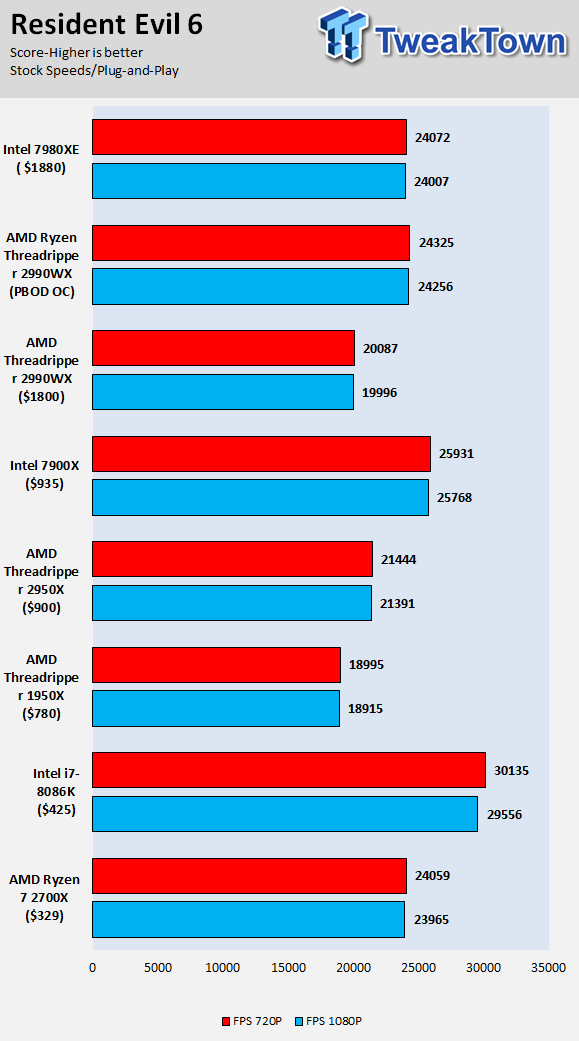 Rise of the Tomb Raider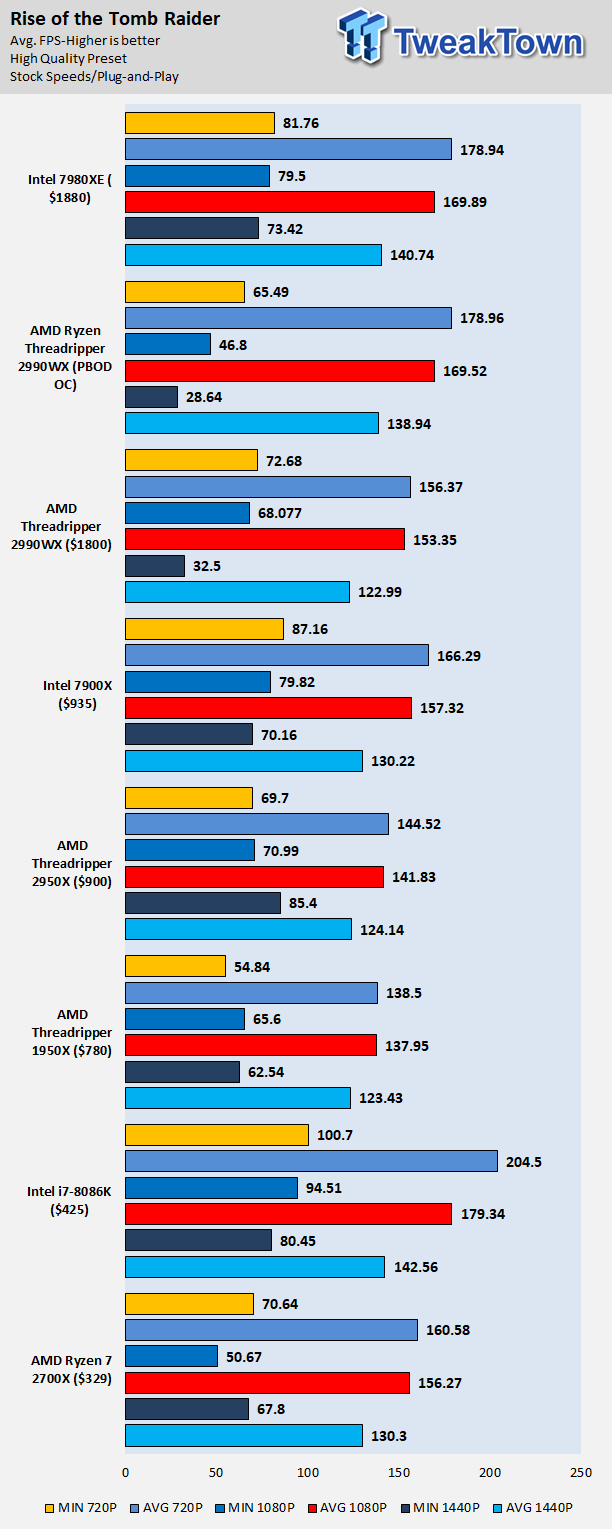 Ashes of the Singularity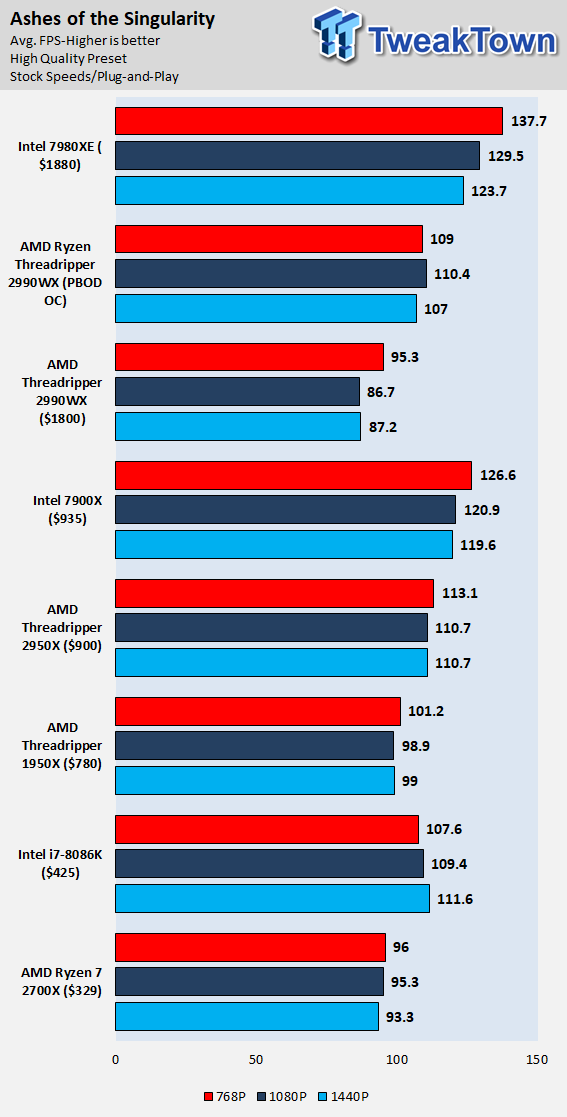 Here are some interesting results, with the 2950X offering big gains over its predecessor and the 2990WX making headway with the PBOD mode. In GTA:V we see the memory configuration of the 2990WX cause some issues, but that's why Game Mode exists, which we haven't covered here. In Rise of the Tomb Raider and Ashes of the Singularity: Escalation, we see the overclocked (Precision Boost Overdrive overclocked) 2990WX keep up, as those games like cores.
Overclocking and Power Consumption
CPU Overclocking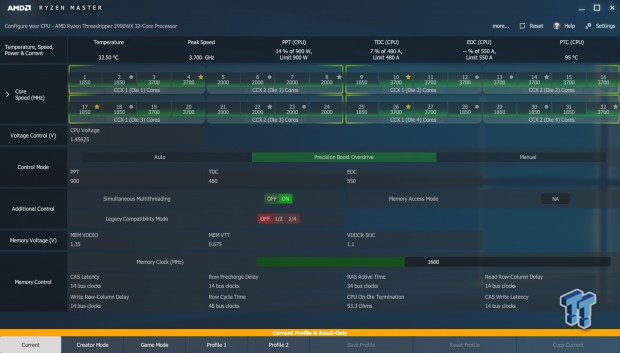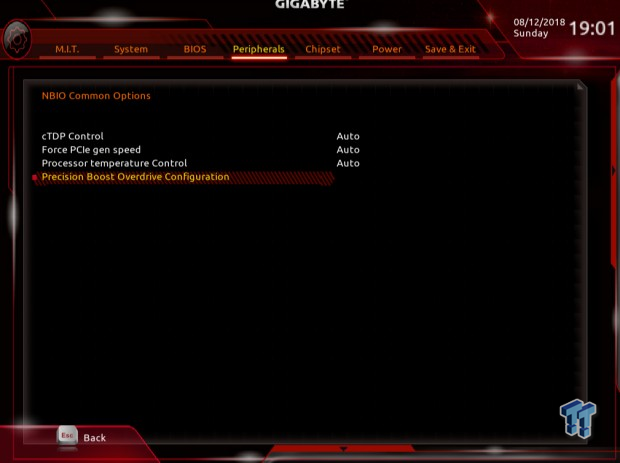 You can overclock through AMD's Ryzen Master or through the motherboard's UEFI. The new Ryzen Master offers per core overclocking, ranking of best cores (gold star, silver star, silver circle) in each CCX, and the ability to see the PPT, TDC, and EDC ratings we discussed earlier. You can also disable half the CCX, or even three of them, which will give you more localized memory access. Game Mode is basically the ¼ CCX setting, and it will improve your gaming performance.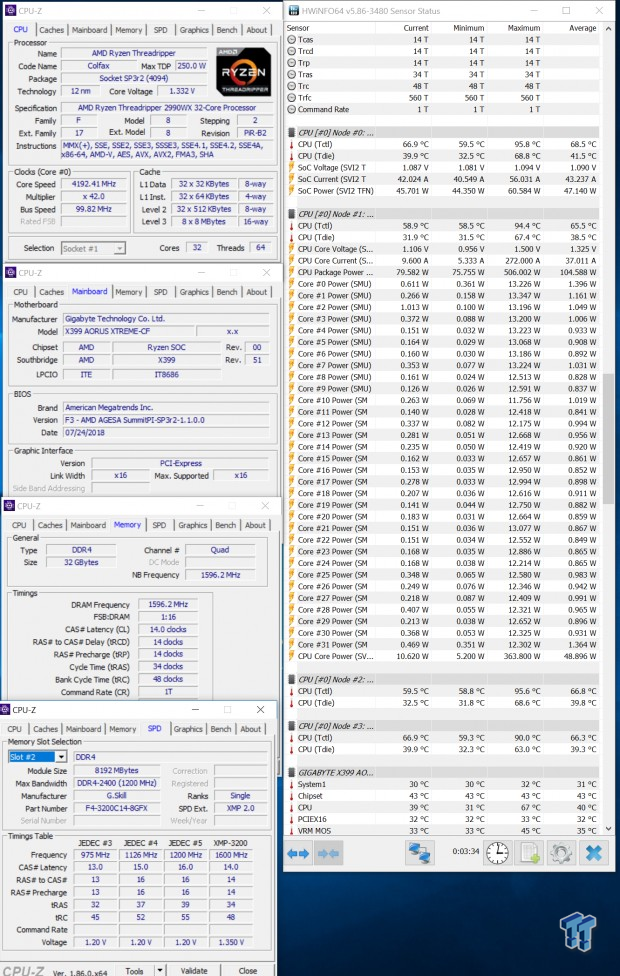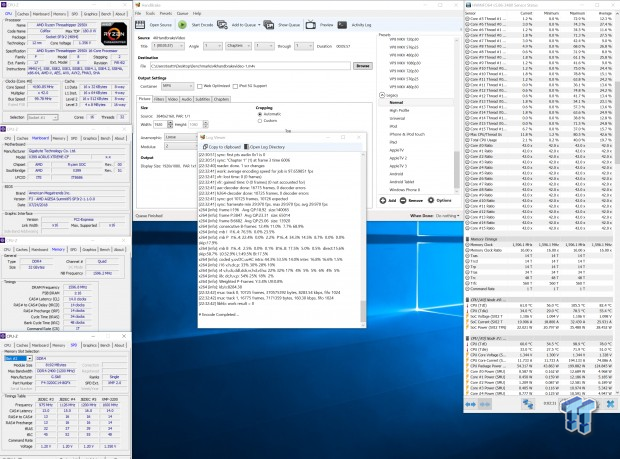 We didn't overclock the 2990WX as we felt the Precision Boost Overdrive (PBOD) did its job exceedingly well, but we also didn't want to trip our power breaker, as we were seeing peak instant power draw of over 850W pulled from the wall during our CINEBENCH test with PBOD. We did go ahead and try and overclock the 2950X, and we found that it could overclock all cores to 4.2GHz with ease on the Wraith Ripper, although temperatures were a bit high.
It could also do 4.3GHz, but only with enough stability for CINEBENCH, we would need better cooling for higher clocks. We can see people getting 4.3GHz or more on all cores with the CPU and better cooling. The Wraith Ripper cooler is rated 250W, but with the 2950X, we were seeing over 300W power draw with our overclock, so an AIO water cooler can do better.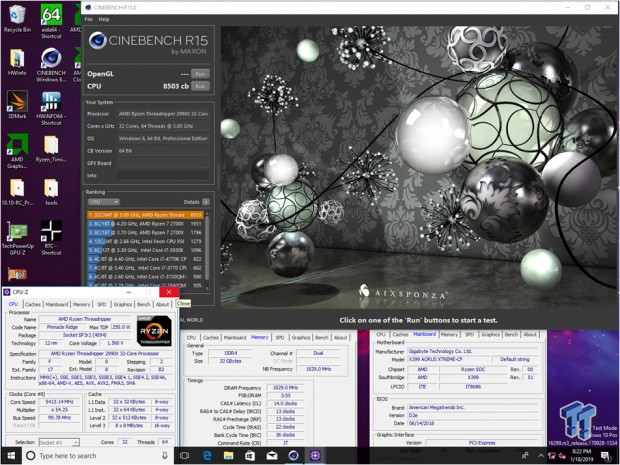 We wanted to share a shot from GIGABYTE, they did some LN2 overclocking with their new motherboard and the 2990WX, and they hit over 8500 points in CINEBENCH, which is just INSANE.
Power Consumption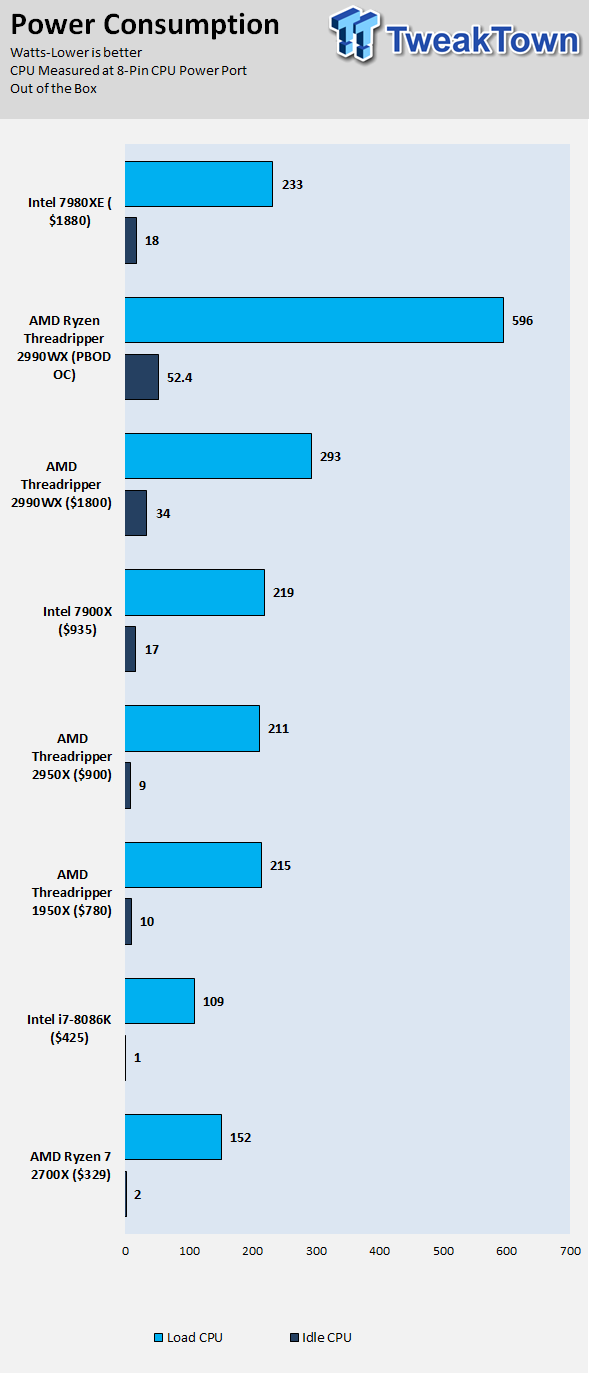 That's a lot of power being drawn, and keep in mind that when we increase power draw, the efficiency of the VRM on the motherboard also goes down, compounding on the watts drawn through the two 8-pin power connectors. Keep in mind the 2990WX is 32 cores, which is a ton of cores, and PBOD is part of AMD's included technologies and isn't manual overclocking.
What's Hot, What's Not & Final Thoughts
What's Hot
Cores, cores, and more cores: AMD is delivering more cores than ever in the 2990WX and 2950X, and they found a way to give consumers 32-cores and 64-threads in a consumer CPU. The amount of cores is mind-boggling and more than most people need, and they are priced well.
2990WX for Specific Workloads: The 2990WX is a professional creator's CPU, designed with specific content creation applications in mind, and it does very well with those applications.
2950X: The 2950X is an excellent replacement for the 1950X. It will cost $100 less at launch than the 1950X did, it offers more performance, and it boosts up to faster speeds. It is much more capable and launches with a lot more value than the 1950X did.
AMD's Platform: Almost all X399 motherboards have the same PCI-E slot layout with support for four PCI-E devices that don't share bandwidth and three M.2 slots all running at PCI-E 3.0 x4. We should also mention that the X399 motherboards you might have had with your 1000-series Threadripper CPUs will also support your new 2000-series Threadripper CPU with a simple BIOS update.
Precision Boost Overdrive:Precision Boost Overdrive is impressive. It increases performance across the board by a huge amount, mainly because it removes power restrictions. Just make sure to keep an eye on your power bill.
What's Not
Hot: Both CPUs boast very large TDPs and power consumption numbers, especially when you enable Precision Boost Overdrive. In fact, enabling Precision Boost Overdrive will require top-notch cooling, but also stress your motherboard's VRM, but the performance gains are substantial.
X399 for 2990WX: If you are going to buy and use a 2990WX we highly recommend buying one of the newer X399 motherboards such as the X399 Aorus Xtreme, MEG X399 Creation, or Zenith Extreme with cooling kit.
Final Thoughts
The performance of the 2990WX is interesting, at some points it's extremely impressive, and at other points, it's less impressive. That is basically because of the way the dies are connected, which results in long pathways to certain cores/dies. In applications that produce content, such as Cinema 4D (CINEBENCH), we see excellent performance, and that leads us to an important point; if you need the 2990WX you probably are a professional that uses mostly professional grade software. It will also be eyed by those who do a lot of virtualization because of its high core count. The 2950X is a different story; it's designed for people who do a multitude of things and need more cores.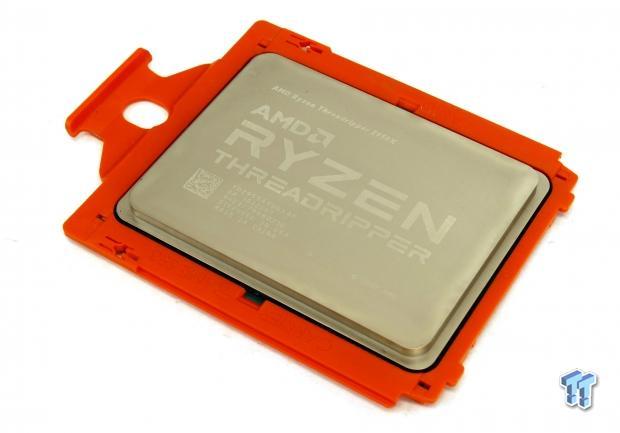 The 2950X is a much more versatile CPU, and it's priced very competitively. We already went over Threadripper's gaming performance in previous reviews, and the same thing stands; it's not the CPU for you if gaming is your main concern. However, with the gaming mode (single die with local memory access), the CPU will game with higher performance. Overall, we strongly recommend the 2950X for those of you who need more cores, a strong platform, and a versatile CPU. We also recommend the 2990WX, but for those people who use specific applications related to professional-grade content creation and other workstation applications, or for those people who want the bragging rights. Just be prepared to dish out some funds for a proper motherboard and cooling setup.
If you know exactly what applications you will use and the 2990WX performs well in them, then it will be your CPU of choice. However, if you want a versatile, high-core-count, high-speed CPU, then we highly recommend the 2950X.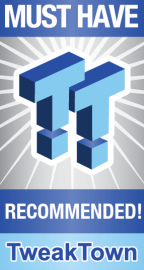 | | |
| --- | --- |
| Performance | 90% |
| Quality | 95% |
| Features | 95% |
| Value | 90% |
The Bottom Line: If you know exactly what applications you will use and the 2990WX performs well in them, then it will be your CPU of choice. However, if you want a versatile, high-core count, high-speed CPU, then we highly recommend the 2950X.
PRICING: You can find products similar to this one for sale below.

United States: Find other tech and computer products like this over at Amazon.com

United Kingdom: Find other tech and computer products like this over at Amazon.co.uk

Australia: Find other tech and computer products like this over at Amazon.com.au

Canada: Find other tech and computer products like this over at Amazon.ca

Deutschland: Finde andere Technik- und Computerprodukte wie dieses auf Amazon.de
We openly invite the companies who provide us with review samples / who are mentioned or discussed to express their opinion. If any company representative wishes to respond, we will publish the response here. Please contact us if you wish to respond.