AOC AGON AG322QCX: 32-inch 1440p 144Hz FreeSync = Just $470
AOC blows us away with a sub $500 gaming monitor, rocking a native 1440p resolution and huge 144Hz refresh, oh and FreeSync!

Published Apr 6, 2018 8:00 PM CDT
|
Updated Tue, Nov 3 2020 6:58 PM CST
Introduction
When it comes to gaming monitors I'm like a fancy Englishmen drinking tea, holding my little finger in the air and slowing sipping it, because I'm posh, or something. I can't do 1080p anymore as I haven't had a 1080p monitor for close to 10 years now.
The last gaming monitor that I had with a native 1920x1080 resolution would have to be the old Samsung S27A950D, the 27-inch 1080p 120Hz monitors from years and years ago now, just before joining the ranks of TweakTown.
I went over to the HP LP3065 just after that, a monstrous 30-inch display with an eye-popping native resolution, at the time, of 2560x1600 with a beautiful 16:10 aspect ratio built with only 60Hz. The move going back to 60Hz really hurt, as I was so used to 120Hz, but the resolution was king.
As soon as 2560x1440 monitors arrived with 120Hz and then 144Hz, and then 165Hz, I was all over them. The biggest problem is that they were mostly locked to smaller 27/28-inch panels, which was a great size for 1440p but then there are some gamers who want something bigger.
This is where AOC comes into the fray with their AGON AG322QCX monitor, a huge 31.5-inch 1440p gaming display with a beautifully smooth 144Hz refresh rate, and even FreeSync on top.
Even for workstation use, the fluidity of 120-165Hz is unmatched by sheer pixels. Hell, behind my shoulder is a 32-inch 8K display with a native resolution of 7680x4320 but it is massively held back by its 60Hz refresh rate. The color clarity and sheer pixel density is amazing, but 60Hz is caveman-like once you've gone past 120Hz.
Still, a workstation display that blends beautifully by being a 31.5-inch 1440p 144Hz gaming beast is a great combo, especially when the price is this good.
AOC is currently selling the AGON AG322QCX in Australia for AUD $599, which works out to around $400-$470 once you take the 10% GST from the Australian retail pricing. Not a bad deal at all, a damn good deal for a 32-inch 1440p 144Hz FreeSync display.
Detailed Specs
AOC has used a large 31.5-inch curved panel on the AGON AG322QCX, with a curvature of 1800R. With a larger screen size the curved panel really comes into play, as you probably wouldn't have a good time sitting in front of a large flat 31.5-inch LCD.
Better yet, for triple-display gamers the AGON AG322QCX is the perfect monitor for triple-1440p and 144Hz with its curve.
AOC packs in 85% NTSC wide color gamut, with some great colors displaying on the AGON AG322FCX.
The company includes some other display technologies with their own AOC Shadow Control that gives gamers the ability of tuning shadow levels from the OSD menu.
There's also Low Blue Light software that finds a home in all AOC displays, which removes those harmful blue light emissions.
Build Quality & Connectivity
Build Quality
This is one area that AOC could've spent more time on, but I understand why - the price point. The AG322QCX doesn't have the best build quality but at just $420, I'm not going to knock it.
The design of the AG322QCX uses a black/silver design with lots of plastic (especially at the bottom) while the stand is silver. It has a cheaper look from a distance, but once your eyes are concentrated on the actual 31.5-inch 2560x1440 panel and super-fluid 144Hz, the design of the display doesn't matter so much.
AOC uses a nice curve on the AGON AG322QCX.
The stand is nice and firm and doesn't wobble across my desk when I'm shoving my keyboard forward in a frantic moment of a game, with a triple-pronged stand that keeps the AG322QCX nice and still.
AOC's AG322QCX monitor is very adjustable on the stand, sliding up and down very smoothly making it perfect for quick adjustments when you're in the middle of a game.
There's a small plastic button under the center of the display under the logo, which gives you the ability of tweaking the display through the OSD, and turning it on and off.
And once more, next to a 34-inch 3440x1440 display for scale.
Connectivity
I'm someone who has completely shifted over into the world of DisplayPort and only use HDMI for my TV, but AOC has included DisplayPort, HDMI, and even VGA outputs.
We have two USB ports as well.
AOC has even included speakers and a microphone with the AG322QCX, with 5W speakers giving some very basic audio if you need it. This is good for headphone users who don't have speakers on their desk.
Speaking of headphones, AOC includes a little flick out piece that lets you hang up your headphones.
Gaming & Workstation Use
Gaming Impressions
I played a considerable chunk of Overwatch on the AOC AG322QCX thanks to its fluidity at 144FPS, which was matched beautifully on this monitor. I was running it at native 2560x1440 on an NVIDIA TITAN Xp Collector's Edition, so I knew the graphics card could handle 1440p at 144FPS in Overwatch.
When it comes to Overwatch, I mostly play Mercy (the healer/medic) and I manically move around healing my entire team, so the mouse isn't stopping and neither is my display. This is where a minimum, not average of 144FPS is really needed.
But the monitor in front of your eyes is the biggest decision maker, so the 144Hz refresh rate really comes into play, but you need the GPU horsepower to drive it. I wouldn't recommend a 2560x1440 144Hz gaming monitor to anyone that doesn't have an AMD Radeon RX Vega 64 or NVIDIA GeForce GTX 1080 Ti or TITAN Xp graphics card. You truly need the grunt.
If you're only wanting to play the eSports side of things, with games like Overwatch, CS:GO, and Rocket League, then an RX 580/RX Vega 56 or GTX 1070/1070 Ti/1080 will be more than enough GPU power to run 1440p at 144FPS.
Workstation Impressions
Now, when it comes to workstation use I wouldn't recommend the AOC AG322QCX unless you wanted a large 1440p monitor and enjoyed the high refresh rate. Working on 60Hz panels really hurts after you feel the fluid 144Hz, but the color reproduction on the faster panels definitely leaves a lot off the table.
I'm surrounded by high-end monitors in both high quality and refresh rate, shifting between Dell's 8K-capable UP3218K monitor and a plethora of 3440x1440 21:9 UltraWide displays. This gives me a good eye between the screens, and yet the AG322QCX still stands out.
The 31.5-inch panel is beautifully large, but it needed the 144Hz refresh rate to match. If this were a 60Hz panel it would be completely not worth it, but AOC has priced it competitively against 3440x1440 monitors, for the eSports/mainstream gaming segment.
The gamers who can't afford $1000+ on a new gaming display, but instead want to spend as much on their gaming display as their graphics card and fall into the $400-$500 market. This means for $1000 you could grab this monitor, and a great new graphics card.
Final Thoughts
AOC has built one of the most perfectly priced gaming monitors for AMD Radeon graphics card owners, especially those with an RX 580 or RX Vega 56/64 graphics card. Something that can drive 2560x1440 at 144FPS is hard, but in eSports games like CS:GO and Overwatch, you don't need a GTX 1080 Ti or TITAN X to reach 144FPS.
Radeon RX Vega 56 and RX Vega 64 owners especially, they'll be wanting to eye down this display. There's the mammoth 32-inch panel and much better native resolution of 2560x1440 (1080p is so 1999), driven by the huge 144Hz refresh rate and then AMD's FreeSync technology sprinkled on top.
If you're wanting to drive PlayerUnknown's Battlegrounds at 1440p and over 144FPS, firstly good luck and let me know how the future is where graphics cards are 50x more powerful and can run the game smoothly all over the map at 144FPS. But seriously, if you want to run 1440p 144FPS in Battlegrounds, you're going to want an RX Vega 56/64 graphics card or GTX 1080 Ti/TITAN Xp.
Speaking of NVIDIA, you don't need a Radeon graphics card to enjoy the AOC AGON AG322QCX, as I was doing 90% of my testing on NVIDIA's super-fast TITAN Xp Collector's Edition graphics card. I mix and match Radeon/GeForce cards on gaming displays as I really just want the high refresh rate. FreeSync and G-Sync are great, but the higher refresh rates do a good enough job on their own past 144Hz.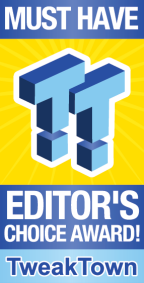 | | |
| --- | --- |
| Performance | 95% |
| Quality | 90% |
| Features | 90% |
| Value | 95% |
The Bottom Line: If you're in the market for a big gaming display that feels liquid smooth at 144FPS, but isn't the best for workstation use, the AOC AGON AG322QCX should be at the top of your list.
PRICING: You can find products similar to this one for sale below.

United States: Find other tech and computer products like this over at Amazon.com

United Kingdom: Find other tech and computer products like this over at Amazon.co.uk

Australia: Find other tech and computer products like this over at Amazon.com.au

Canada: Find other tech and computer products like this over at Amazon.ca

Deutschland: Finde andere Technik- und Computerprodukte wie dieses auf Amazon.de
We openly invite the companies who provide us with review samples / who are mentioned or discussed to express their opinion. If any company representative wishes to respond, we will publish the response here. Please contact us if you wish to respond.