ASRock X370 Gaming-ITX/ac Gaming (AMD X370) Motherboard
ASRock X370 Gaming-ITX/ac Gaming goes under the review microscope.
Published Sat, Jan 20 2018 7:00 PM CST
|
Updated Tue, Nov 3 2020 6:58 PM CST
Rating:

91%
Manufacturer: ASRock
Introduction, Specifications, and Pricing
Mini-ITX AM4 motherboards are not that common because many vendors are waiting for AMD's ITX-specific chipsets such as the X300. However, many vendors have jumped the gun and implemented the X370 chipset with its many features because many users want to do mini-ITX based Ryzen builds.
The ASRock X370 Gaming-ITX/ac is geared at being a high-end motherboard and offers a wide variety of features and feature implementation. Let's take a look at what this motherboard has to offer.
Specifications
The X370 Gaming-ITX/ac features 32Gb/s M.2,USB 3.1, USB 3.0, Wireless-AC, Intel LAN, and four SATA6Gb/s ports.
Pricing
The X370 Gaming-ITX/ac Gaming costs $139.99
Packaging and X370 Gaming-ITX/ac Gaming Overview
Packaging and Overview
The motherboard box is very similar to ASRock's other mini-ITX Fatal1ty edition motherboards. Packaging is done quite well, and the motherboard and all accessories are well protected.
The accessory package includes two SATA6Gb/s cables, IO panel, WIFI antenna, M.2 screw, case badge, postcard, driver DVD, and manuals.
ASRock offers three fan headers, all of which can operate in PWM or DC mode except for the CPU fan header which is PWM-only. I circled the fan headers in blue, and they can be controlled through the UEFI or through Windows. The motherboard features a red and black color theme, and that's good for a team red build. The back of the motherboard features an M.2 slot and some other components.
The rear IO panel features two USB 2.0 ports, PS/2 keyboard/mouse, two HDMI 1.4b ports, USB 3.1 type-C, USB 3.1 type-A, two USB 3.0 ports, 1Gbit LAN, WIFI antenna, and 7.1 gold plated audio ports with S/PDIF out.
We find a 32Gb/s M.2 port on the rear of the PCB. The motherboard features four SATA6Gb/s ports, a USB 2.0 internal header, a USB 3.0 internal header, and front panel headers.
At the bottom right corner of the motherboard we also find a clear CMOS header. The VRM has a solid red heat sink and an 8-pin power input header.
At the top of the motherboard right above the CPU socket we find a single USB 2.0 internal header as well as an RGB LED header. They are located in that position so it's easy for AMD's cooler to hook up its RGB LEDs to the motherboard. There are also HD audio and S/PDIF headers located near the audio section of the PCB.
The heat sinks are all screwed into the motherboard and the CPU VRM heat sink makes excellent contact with the MOSFETs.
ASRock X370 Gaming-ITX/ac Gaming Circuit Analysis
Circuit Analysis
Now we can see exactly what's going on with the motherboard.
The VRM is in a 6+2 phase configuration for the CPU VCore and SoC phases. The main PWM is an Intersil ISL95712 4+2 phase PWM in a 3+2 phase configuration. The PWM controller features two integrated VCore drivers and one integrated SoC driver, so ASRock adds a few ISL6625A drivers.
Each two power stages for the VCore is connected to one driver, while the SoC gets one driver per phase. The MOSFETs are dual N-channel Sinopower SM7341EHKP, so you only need one per phase (VCore), but ASRock added two per phase for the SoC VRM. We also find high-current inductors and 12K capacitors.
It seems that the memory VRM uses a Monolitic Power Systems MPQ8636 4/10/20 amps step-down converter.
ASRock X370 Gaming-ITX/ac Gaming Circuit Analysis Continued
X370 Gaming-ITX/ac Gaming Circuit Analysis Continued
ASRock uses the Realtek ALC1220 for the audio along with some gold audio capacitors and physical PCB division to improve audio quality.
The NIC used is the i211AT for the wired LAN port. Wireless AC is provided by an Intel Wireless-AC 7265NGW 2x2 (867Mbps) WIFI card.
The USB 3.1 controller is integrated into the AMD parts, but we still find an ASMedia ASM1543 type-C switch and CC logic control chip. A nuvoton NCT5562 SuperIO is used for system management, fan control, and the PS/2 port on the rear IO.
BIOS and Software
BIOS
ASRock's BIOS on the X370 Gaming-ITX/ac is very similar to their UEFI for their other motherboards. It offers GUI and text-based fan control with decent options. Overclocking settings are straightforward as are settings for things such as boot order. AMD's internal CBS and PBS menus are present as well, so if you need to access settings in there you can.
Software
ASRock's software suite includes F-Stream, RGB LED, Key Master, APP Charter, and XFast LAN.
Test System Setup
Steven's Motherboard Test System Specifications
The X370 Gaming-ITX/ac is quite dark, there are no LEDs, and so it doesn't light up like a Christmas tree. There is an RGB LED header, so you should have no problem adding lights.
Overclocking
Overclocking Results
CPU Overclocking
AMD's Ryzen platform is quite new; AMD and its partners are working very hard on fixing issues and getting things to work across the board. The CPU also doesn't validate that much higher than its maximum stable frequency. Memory overclocking is topped at 3200MHz on most motherboards, and bus adjustment is also very tricky.
Don't get me wrong, the CPU can overclock, mine does 4.0GHz, and the best I can get a kit is to 3000MHz. I will go through and tell you exactly what I did to achieve my maximum stable overclock, and as AMD's ecosystem of compatible memory kits becomes larger, I will add in a memory compatibility section.
The X370 Gaming-ITX/ac was able to take our 1800X to 3.9GHz, which isn't too shabby considering the size of the VRM on the motherboard. I set 1.35v and the CPU ratio and had no problem booting up. I wasn't able to get memory to 2933Mhz, but 2800MHz was doable.
CPU, Memory, and System Benchmarks
CINEBENCH R15
wPrime
AIDA64 FPU
AIDA64 Memory
ScienceMark
HandBrake
SuperPi 32M
3DMark: Fire Strike
3DMark: Cloud Gate
ResidentEvil 6
The X370 Gaming-ITX/ac Gaming's performance is where it should be, which is a good thing since it means nothing is throttling. CPU, DRAM, and GPU performance were all solid.
System IO Benchmarks
CrystalDiskMark SATA6G:
CrystalDiskMark M.2:
ixChariot Network Throughput:
The X370 Gaming-ITX/ac Gaming's storage performance is excellent both in our SATA and M.2 tests. Networking performance is also quite good.
Audio RMAA 5.5:
I disable all audio features, set the correct bitrates, and then test the audio with a loopback test.
Sound Judgment by Ear: Very Good. ASRock's ALC1220 implementation is clean and well done. There are five ratings for audio: 1. Problems, 2. Okay, 3. Acceptable, 4. Very good, 5. Excellent
Thermal Imaging and Power Consumption
System power is measured at the wall with an AC power meter.
Note on Thermal Images: In the temperature section, we use our Seek thermal imaging camera to capture the surface temperatures of major components on the board. I look at the VRM and then all other things that light up the screen. If there is something to worry about, then I will state it. Otherwise, I will just show the hotter running parts of the board for fun. Unless some component is over 80-90C, then there isn't anything to worry about.
All systems will act differently, so I will look for commonalities, such as how far from the VRM the heat spreads through the PCB and the difference in temperature between the front side and backside of the PCB. Keep in mind, the majority of the heat from the VRM goes into the PCB as it is a giant soldered on copper heat sink. A larger difference in temperature between the back and front of the PCB points towards a more effective heat sink.
Thermal Testing at Stock Speeds:
The image on the left is always at idle, and the image on the right is at load. During ALL TESTS, fans above the VRM that cool the CPU cooler's (Corsair H110i) radiator are turned on to high (12v).
Full frontal.
Up-close of the front of the VRM.
Up-close of the back of the VRM.
The X370 Gaming-ITX/ac Gaming's thermal performance is good, it is not crazy good but it's decent enough to facilitate an overclock. The VRM is small since it is a mini-ITX motherboard, but it's good enough to get your CPU to 3.9-4GHz, I would recommend airflow over the VRM. Anything under 60C is great, 60-80C is acceptable, and anything above 80C is a bit worrisome (if at stock).
What's Hot, What's Not & Final Thoughts
Here are key points about the ASRock X370 Gaming-ITX/ac Gaming.
What's Hot
Nice VRM: While it might not use crazy high-end components, compared to other AM4 mini-ITX motherboards the ASRock X370 Gaming-ITX/ac carries a decent VRM consisting of six dual N-channel MOSFETs for the main CPU voltage and two doubled up phases for the SoC. We had no trouble hitting the same CPU OC as on our ATX sized motherboards.
Intel WIFI and Wired Networking: We find a high-end Intel Gbit LAN NIC, the i211AT on the motherboard. For Wireless AC ASRock went with a 2x2 867Mbps Wireless-AC controller, which provided solid performance.
Connector Positioning: The RGB and single USB 2.0 internal headers are located right near the CPU socket, which is great for AMD CPU coolers. The USB, SATA, and front panel headers are all located near the edge of the motherboard where they belong. The fan headers are also located in easy to reach areas.
Support for iGPUs: Some AM4 APUs already exist and others will come out soon, and the X370 Gaming-ITX/ac fully supports them with dual HDMI ports.
What's Not
Dual HDMI Only for iGPU: We don't find crazy amount of USB 3.0 at the rear, in fact much of the chipset features aren't used, instead we find two HDMI ports. These ports are only really useful if you use a CPU with a GPU, such as an APU.
Final Thoughts
The ASRock X370 Gaming-ITX/ac offers many high-end features such as USB 3.1, Intel LAN, the Realtek ALC1220, Ultra M.2, Intel WIFI, and platform features all at a reasonable price. It is also one of few X370 motherboards to offer iGPU outputs for APUs.
The motherboard is not without its faults, for starters the rear IO trades USB 3.0 for HDMI, memory overclocking wasn't that amazing, and not all features are implemented mainly because some of them would go unused if you use an APU instead of a Ryzen 3/5/7 CPU. If you want a solid X370 mini-ITX motherboard that strikes a balance between APU and CPU support, the X370 Gaming-ITX/ac is worth a look.
The ASRock X370 Gaming-ITX/ac is a solid motherboard with a great feature set and high quality controllers at a reasonable price.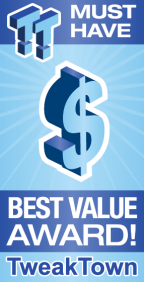 | | |
| --- | --- |
| Performance (including Overclocking) | 89% |
| Quality including Design and Build | 90% |
| General Features | 93% |
| Value for Money | 91% |
The Bottom Line: The ASRock X370 Gaming-ITX/ac is a solid motherboard with a great feature set and high quality controllers at a reasonable price.
PRICING: You can find products similar to this one for sale below.

United States: Find other tech and computer products like this over at Amazon.com

United Kingdom: Find other tech and computer products like this over at Amazon.co.uk

Australia: Find other tech and computer products like this over at Amazon.com.au

Canada: Find other tech and computer products like this over at Amazon.ca

Deutschland: Finde andere Technik- und Computerprodukte wie dieses auf Amazon.de