Blade Runner 4K Blu-ray Review
The sci-fi classic shines anew in this spectacular 4K presentation, which sets a new benchmark for the format.

Published Oct 2, 2017 10:33 PM CDT
|
Updated Tue, Nov 3 2020 6:58 PM CST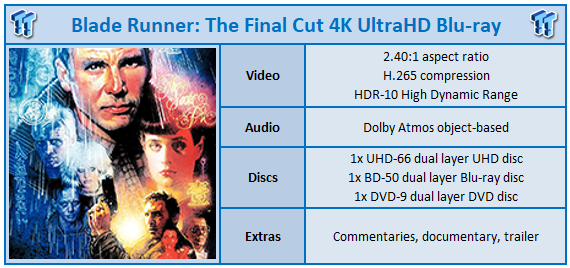 Blade Runner: The Final Cut 4K Ultra HD Blu-ray Review
In celebration of the film's 35th anniversary, as well as the imminent release of the upcoming sequel, Blade Runner hits the 4K format in its director-preferred Final Cut flavor, which has had some digital nip and tucks to bring it into the 21st century, as well as having a number of flaws corrected (including the removal of the awful Harrison Ford narration).
In a decrepit and dystopian future of 2019, former police officer Rick Deckard (Harrison Ford) is recruited back into the force to hunt and destroy a crew of wayward 'replicants'; vicious androids who are hellbent on extending their four-year lifespans. Determined to appeal to their maker Dr. Tyrell (Joe Turkel), Roy Batty (Rutger Hauer) and Prys (Darryl Hanna) face a fight against their expiration and dates, as well as Deckard's formidable detective skills set against the backdrop of a world that's lost its humanity.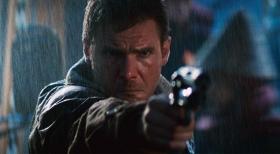 Shunned by critics and audiences on its original release, (including most famously, Ebert & Siskel who respectively lashed the films "lack of humanity", which was "a waste of time"), as well as facing intense competition from the likes of E.T: The Extra-Terrestrial and Star Trek: The Wrath of Khan, Blade Runner was an unmitigated flop on release, barely covering its $28 million budget. But three and a half decades on, Blade Runner not only stands as a watershed moment in the filmographies of Director Ridley Scott and Harrison Ford, but also remains one of the most stunning and influential science fiction visions of all time. For this Final Cut version, the stunning artistry of the original filmmakers has been supplemented by digital tools provided by Warner Bros, who've lavished the film in a beautiful 4K presentation that essentially replicates their archive copy of the negative. For fans of the film, it simply doesn't (and won't) get better than this.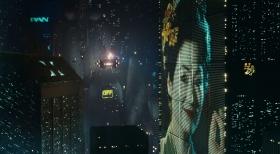 Video
Blade Runner is presented in its original aspect ratio of 2:40:1, encoded with H.265 compression and finished with a static HDR-10 grade.
Back in 2007, Warner Bros took the extremely forward-looking action of remastering the Blade Runner: Final Cut in a 4K digital intermediate (ten years on most films are still only completed in 2K) from the best available 35 and 65mm negatives. Derived from that master, this Ultra HD Blu-ray presentation delivers genuinely jaw-dropping results, which are obvious from the very first moments. The opening push-in on the Tyrell building shows stunning clarity, revealing minute details and small flourishes that have been hidden for all this time, almost as if a veil has been lifted on the film. To be clear, this isn't some incremental upgrade; the sharpness and visible detail on display is nothing short of a revelation, compared to the 1080p Blu-ray encode.
Coupled with the beautiful highlights resultant from the masterful HDR grade, the photography of Blade Runner, from the glowing neon lights to the scummy, haze and mist filled streets of LA, longtime fans will be beside themselves that the film looks so good. New fans will be amazed to know its true age. Thanks to the power and technical perfection of this 4K release, you simply would never know. Amazing.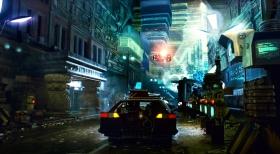 Audio
Blade Runner's primary English audio track is an object-based Dolby Atmos mix.
Warner Bros don't generally provide immersive audio mixes for their catalog Blu-rays, but for Blade Runner they've done just that this time around, with a wonderful mix which remains respectful to the original sound mix, but takes it as far as it can go with modern technology.
From the obvious cues likes Spinners whooshing from the rears and then roar overhead, to the subtler atmospherics, like the hauntingly abandoned Bradbury building during the final sequence, this is an excellent mix which is hard to fault. Sure, there are some examples where its age can be heard (some of the dialogue can sound a little muddy), but that's to be expected and unavoidable. As proficient as the 7.1 Dolby TrueHD mix on the included Blu-ray is, it simply pales in comparison to the full immersive experience on the 4K disc.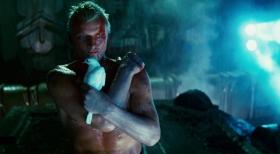 Extras
In a departure from their usual release strategy, Roadshow has failed to port over all the extra features from the previous Blu-ray release for Blade Runner, instead offering a selection of content. Gone are the three other alternate cuts of the film, as well as multiple featurettes, deleted scenes, trailers and photo galleries. It's doubtless a shame that this 4K version can't serve as the definitive release, ardent fans should already have the previous 30th-anniversary edition - so they'll want to hold onto it.
Luckily, the 4K presentation includes the nearly four-hour-long Dangerous Days documentary , which just so happens to be one of the finest making-of documentaries that have ever been created. Produced by frequent Ridley Scott collaborator Charles de Lauzarika, Dangerous Days goes incredibly deep into the creation of the film, from its inception, heady on-set battles, cutting-edge visual effects, its disappointing reception and subsequent re-evaluation, it's all here. And despite its length, it's still over too soon. While it's a shame that it's not presented here in high definition (indeed, it's actually presented here on a DVD!), it can't take away from the content.
Both the 4K and 1080p Blu-ray discs include no less than three separate Audio Commentaries, of which the highlight is the track provided by director Ridley Scott. It's certainly interesting to watch after the aforementioned documentary, as you get a slightly more biased view of production, but hearing the man detail the ups and downs (and his rationale for one of the more debated questions of the film) is certainly an interesting one.

PRICING: You can find products similar to this one for sale below.

United States: Find other tech and computer products like this over at Amazon.com

United Kingdom: Find other tech and computer products like this over at Amazon.co.uk

Australia: Find other tech and computer products like this over at Amazon.com.au

Canada: Find other tech and computer products like this over at Amazon.ca

Deutschland: Finde andere Technik- und Computerprodukte wie dieses auf Amazon.de
We openly invite the companies who provide us with review samples / who are mentioned or discussed to express their opinion. If any company representative wishes to respond, we will publish the response here. Please contact us if you wish to respond.