Logan Movie Review
Hugh Jackman's Wolverine character gets a final send-off in Logan and here's our look at it.

Published
2 minutes & 49 seconds read time

Logan Movie Review
Seventeen years is a hell of a long time to be spent doing the same job (especially one that relies on intense athleticism and shirtless physicality), but that's exactly what Hugh Jackman has done with X-Men since the year 2000... until now, that is.
As the actor has consistently asserted, Logan represents the last time the actor will play the role, which at the age of 48 is becoming increasingly punishing. Of course, for the penultimate appearance of such a beloved character, it's paramount that he gets a proper swan song. That's sure as hell what we get.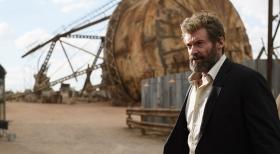 The year is 2029, and the X-Men are no more, with mutant-kind all but extinct. Debilitated by the adamantium steel that courses through his body, Wolverine (Hugh Jackman) scratches out a living as a limousine driver in order to care for Charles Xavier (Patrick Stewart), who's neurological disability has rendered him unable to control his telepathic abilities. But when he's approached to transport a nurse and a young girl on a long-haul journey to North Dakota, he's hurled back into the fight; one of which he's unaware has huge personal implications.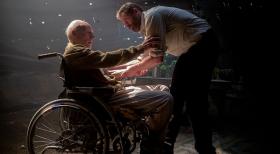 Jackman has performed magnificently in the role, which has almost single-handedly carried the franchise for the longest time, astonishingly so since it was a role he was never supposed to inhabit. The casting of Wolverine, which was originally won by Dougray Scott until John Woo's Mission Impossible II Australian shoot went horrendously over schedule, causing executives to scramble for a last-minute replacement.
While Jackman physicality was initially lacking (Google 'Hugh Jackman X-Men 2000'), he quickly established himself as the franchise lead, and the rest is history. While there's been some definite low points, X-Men: The Last Stand and the 2009 turkey X-Men Origins: Wolverine, Logan is a watershed moment not just for the wider X-Men franchise, and to be frank, the entire superhero film machine.
To be perfectly clear, if you weren't already aware, Logan isn't a child or family friendly film - a crowd limitation which will (or should) prevent more malleable minds from admission. Of course, the rating is a big part of its appeal, which finally grants it the freedom to do things on screen that haven't been done before; namely blood (lots), dismemberments (frequent), and actual consequences to actions. When a mere mortal gets snikked by Wolvie's blades, they don't come back for more. In that regard, Logan holds much more in common to an old fashioned western than a typical superhero film, a theme that's consistently echoed throughout, including the deliberate callbacks to John Wayne's Shane and its desert locales.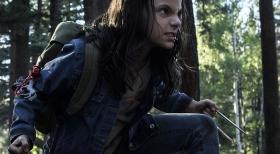 From all accounts, Jackman isn't just the star of Logan, but he's also a core creative driving force in each production, a sign of the star power he's managed to accrue over the years. Allegedly taking a hefty pay cut to deliver an uncensored portrayal of the character, Jackman delivers his trademark level of physical intensity to the role but also imbues it with far more emotional weight, and a self-aware vulnerability.
This isn't the X-Men superhero universe. The world of Logan is far more grounded in reality, with much greater dramatic potential - you simply don't know who's going to come out of this journey unscathed. Huge credit also goes to Patrick Stewart, who's Charles Xavier is now the man he once was, reduced to an elderly, scared and confused shadow of his former self, tortured by the pain that he unconsciously wrought.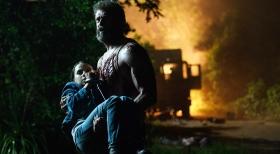 As good as Logan is, it's almost a shame that now, only at the end, does the studio have the balls to present the character in such a striking fashion as it does here. While they almost went there with 2013's Wolverine, they ultimately lacked the commitment to see it through. Still, that this film exists at all is something of a minor miracle in itself. The fact that it's not only a competent but satisfying and emotionally resonating send-off to one of the most iconic feature film heroes in cinematic history is even more so.
We don't get films like Logan nearly enough. Hopefully, its success proves Hollywood's risk-averse bean counters wrong.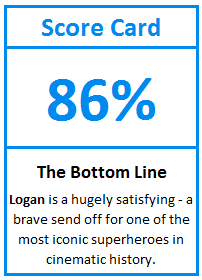 PRICING: You can find products similar to this one for sale below.

United States: Find other tech and computer products like this over at Amazon.com

United Kingdom: Find other tech and computer products like this over at Amazon.co.uk

Australia: Find other tech and computer products like this over at Amazon.com.au

Canada: Find other tech and computer products like this over at Amazon.ca

Deutschland: Finde andere Technik- und Computerprodukte wie dieses auf Amazon.de
We openly invite the companies who provide us with review samples / who are mentioned or discussed to express their opinion. If any company representative wishes to respond, we will publish the response here. Please contact us if you wish to respond.