Lenovo Yoga 910 (Intel Kaby Lake) 2-in-1 Laptop Review
Lenovo's Yoga 910 2-in-1 laptop based on Intel's new Kaby Lake platform gets examined as we see if it should find a place as your next mobile device.
Published Thu, Dec 29 2016 10:41 AM CST
|
Updated Thu, Jul 30 2020 4:20 PM CDT
Rating:

94%
Manufacturer: Lenovo
Introduction, Specifications, and Pricing
Just like the Dell XPS 13 I reviewed a week ago, the Lenovo Yoga 910 is a 13-inch laptop equipped with the latest Intel mobile processor series; Kaby Lake. Both devices use the same i7-7500U CPU, but apart from that, they are much different devices. The latest Intel microarchitecture brings to the table many enhancements in the CPU's integrated graphics core; one of those is much better 4K support. Lenovo offers the Yoga 910 with both 1080p and 4K panels and is one of the first notebooks capable of streaming Netflix in 4K. The Yoga 910 is also a 2-in-1 notebook, meaning it can act as a laptop, flip 360 degrees into tablet mode, or even sit up like a tent.
Kaby Lake might be up in the air when it comes to desktop level improvements, but in the mobile arena, it does bring in bigger integrated graphics muscle. If you suffer from FOBO (fear of better options), I would say it is safe to upgrade your mobile device now to one with an Intel 7th Generation Core processor. Luckily, almost all major vendors are on board with refreshed models, and competition is fierce.
Let's see what the Yoga 910 has to offer.
Specifications
Our configuration uses an i7-7500U, 8GB of DDR4, Qualcomm Atheros QCA61x4A 2x2 Wireless AC/BT 4.1, a 13.9" 1920x1080 300-nit IPS display, Samsung PM951 256GB M.2 NVMe SSD, 720p 1MP camera, fingerprint sensor, and a 78Wh battery. It weighs in at 3.04lbs and is 12.72x8.84x0.56" WxDxH. It has one of the biggest batteries in its class and a screen that is almost 14".
Regarding connectivity, you get one USB 3.0 type-A (normal) port, a USB 3.0 type-C port (that supports DisplayPort functionality), and a USB 2.0 type-C port that acts as a charging port. It doesn't have Thunderbolt 3 support, which should lower its price tag.
The i7-7500U has a base frequency of 2.7GHz with a 3.5GHz Turbo and operates at a 15W TDP which can be configured up or down by the vendor (Lenovo). While Dell used slightly faster DDR3 memory, Lenovo opted to use DDR4, which offers higher density and increased power savings.
The difference in performance should be negligible between the XPS 13 and Yoga 910 in real life, but benchmarks will show how the RAM choices, power limitations, and screen selection will affect scores and battery life.
Pricing
The Yoga 910 starts at $1,179.99; our configuration is the base configuration.
Physical Overview
The Yoga 910 comes in a beautiful white box, much like products from one particular brand. When you open the flaps, the notebook lifts up as if it's magically levitating. The packaging looks and feels high quality, something more and more brands are trying to improve upon because it affects consumer attitude towards the product.
Packaging is light, but everything is protected from the elements. Accessories include an AC/DC type-C power adapter, AC extension cord, and manual. The AC/DC adapter can output 20v @ 2.25A (45W), 12v @ 3A (36W), or 5v @ 2A (10W) since it outputs to a type-C connector which uses USB Power Delivery 2.0. The cable will negotiate proper voltage and current with the host.
The sleek aluminum clamshell is stunningly smooth to the touch. Just a little Yoga branding is present on the top. The bottom of the unit has four rubber feet and two speaker ports. The body is curved at the bottom, and some of the screws holding the back on are actually at an angle.
The front edge of the notebook has a well-defined lip so you can easily grab the display and open it up. The rear hinges are awesome or ugly depending on who you are; I am impartial to them since they do a great job, but they are a little over the top regarding appearance.
The left side of the notebook features a USB type-C charging port (doubles as USB 2.0 type-C), and a USB 3.0 type-C port. The right side of the device is where you have your power button, headphone jack, and USB 3.0 type-A port with charging.
The notebook opened up looks great. The screen has a very thin bezel, the keyboard is large, the touch is well defined, and construction is all brushed aluminum. The screen is vibrant, but a little more dim (300-nits) than Dell's XPS 13 (400-nits). The Dell XPS 13 I reviewed has a higher resolution (QHD 3800x1200) 13.3" panel than the Yoga 910's HD 1920x1080 13.9" panel.
However, the Yoga 910 can be configured with a UHD 4K (3840x2160) 13.9" panel. If you want to stream 4K Netflix and other content to the PC, the Yoga 910 is one of the first PCs to provide this functionality.
The QWERTY keyboard is, in my opinion, perfectly sized. The backlight is on par with the Dell XPS 13, maybe a tad brighter. The touchpad is slightly recessed into the casing and is aluminum. While its width is roughly the same as the Dell XPS 13's, it's slightly longer. In fact, the Yoga 910 is longer than the Dell XPS 13, due to a variety of factors including screen size.
The Yoga 910 does have a very handy fingerprint reader, and it worked very well and was easy to setup. Lenovo is using JBL Premium speakers, one on the right side and one on the left.
The hinges are well constructed, sturdy, and use gear action to provide just the right amount of resistance. I tried many angles, to see if the display was too heavy for the gears, and I could not find a scenario where it will drop down by itself. You can lay the Yoga 910 flat out with the display rotated 180 degrees, and lift the unit from the keyboard and the display will hold at 180 degrees.
The Yoga 910's tent mode is very useful for viewing, and the speakers are situated so that the audio is always coming out in your direction. In tent mode, the bouncing of the audio between the display and keyboard section actually increases audio levels. You can rotate the display 360 degrees, and the Yoga 910 will turn into a tablet.
Physical Overview Continued
The camera is only 720p at 1MP, but the quality is okay. I don't like the positioning of the camera at the bottom of the screen. While turning the Yoga 910 into tablet or tent mode will bring the camera back up, it is very annoying for conference calls in normal notebook mode. At least Lenovo centered the camera instead of placing it on the left as Dell did with the XPS 13.
Opening up the Yoga 910 was very easy, and as you can see, the battery takes up most of the notebook's real estate. I was surprised to find that the Yoga 910 has two fans, but I guess the concept was to spread out cooling so the fans can run at lower RPMs.
The 256GB M.2 PCI-E SSD is a Samsung PM951, and the WIFI is a Qualcomm Atheros QCA61x4A 2x2 Wireless AC/BT 4.1 offering speeds up to 867 Mbps.
The battery is a nine cell 78Wh beast. The fans are placed symmetrically on either side of the notebook. We can also see that the hinges are anchored firmly with multiple hold down points.
The most important part of the image isn't that the JBL speakers are much larger than you might expect, but that Lenovo has placed counterweights all over the edge of the notebook to better balance the product. I admire that level of detail.
Software and BIOS
Software
Just like other Lenovo notebooks, the Yoga 910 comes with Lenovo Companion. Lenovo Companion offers high-level software features to control the many aspects of the product. Most of what Lenovo Companion can do can be found in Control Panel, but not all of it. Updates are one feature of the application; it will also include Lenovo software updates.
It's always good to know your warranty and service information. If you think something is wrong with your hardware, a built-in scanner will review the system.
You can turn your notebook's connection into a mobile hotspot as well. Paper display will turn down certain colors and use the camera and light sensors to determine and provide the best reading conditions.
There is also a battery manager built into the program. High-level tweaks to the keyboard and touchpad are also available.
Location awareness and some audio settings are also available.
The camera's contrast and brightness can be tweaked, and you can tweak the display's brightness settings.
Lenovo's account portal is also pre-installed. Realtek's HD Audio Manager and Dolby Audio program are also present.
BIOS
Lenovo's BIOS is extremely basic and does not offer many performance-tuning options. You will probably never have to enter the BIOS.
System Performance Benchmarks
CPU, Memory, and System Benchmarks
These benchmarks are run using default settings and configuration.
CINEBENCH 11.5
wPrime
AIDA64 AES and HASH
AIDA64 Memory
PCMark8 Home
Handbrake 4K and 720P Transcoding
WebXPRT 2015
3DMark11
UNIGINE Heaven 4.0
ResidentEvil 6
Both the Yoga 910 and Dell XPS 13 use Intel's i7-7500U, 8GB of RAM, 256GB NVMe SSDs, huge batteries, and 13-inch displays. So then, why are performance differences bigger in some cases and not others? Well, the biggest influence on CPU and iGPU performance is the choice of RAM. The Yoga 910 uses DDR4 while the XPS 13 uses DDR3. DDR4 offers much better bandwidth, but latency is worse compared to DDR3, and this affects integrated GPU performance as well.
Certain benchmarks such as PCMark 8 will also take into account the speed of storage, WebXPRT will take into account internet connection, and HandBrake will take into account any performance limiters put in place to ensure longer battery life. While the numbers might differ between the XPS 13 and Yoga 910, you will not be able to tell the difference in real life, unless all you do is render 4K video on your super-slim notebook, something I don't think anyone would buy either notebook for.
The Yoga 910 is quick and nimble, and you shouldn't run any into performance issues unless you are trying to game or render video 24/7.
System IO and Battery Performance
System IO Benchmarks
Internal Storage Read Test:
Internal Storage Write Test:
ixChariot Network Throughput:
The Yoga 910's M.2 SSD is slightly slower in sequential and random reads, slower in sequential writes, but faster in random writes, which are very important. Overall, I would say you will not see much difference in real life between the two.
Network performance is similar, but the Qualcomm based Wireless AC is not as fast the Killer based controller in the XPS 13, but once again the difference is hard to spot in the real-world.
Battery Tests
The 78Wh battery in the Yoga 910 is bigger than the battery in the XPS 13, but so is actual screen size. However, while our Yoga 910 beat out the XPS 13 in battery life, the Yoga 910 with a 4K display might not.
Thermal Performance
Thermal Imaging
Most of the heat is located towards the rear of the notebook, where the actual hardware is underneath the keyboard. The notebook gets warm, but not enough to make things uncomfortable.
The unit does get loud when doing something that utilizes the CPU 100%, such as encoding a 4K video, but during normal use, the fans keep things cool and quiet. I would say Lenovo's cooling solution is done correctly.
What's Hot, What's Not & Final Thoughts
Here are key points about the YOGA 910.
What's Hot
Intel Kaby Lake Goodness: The Core i7-7500U packs Intel's latest integrated graphics technology, core processor technology, and new features in a low power package. Its 15W TDP allows notebooks to be slim and lightweight, while also providing performance that doesn't leave you wanting to use a desktop for everyday tasks. It's also required for 4K Netflix streaming.
Built For Consumption: The Yoga 910 with a 4K display is one of the first devices to allow for 4K Netflix streaming as it meets the requirement for Kaby Lake processor, Windows 10, and has a 4K display option. Although the model I reviewed here today uses a 1080p panel, the display was vibrant and colors were rich. In the 13" notebook class, the Yoga 910 uses a 13.9" panel, larger than the XPS 13, and the extremely thin bezel is a bonus. I found myself going to the Yoga 910 to watch Netflix over the XPS 13.
Solid Construction and Balance: The all-aluminum body is well designed with just the right curves. Since most of the device's internal real-estate is taken up by the battery, and the display is also quite heavy, Lenovo strategically placed counterweights inside the notebook. The result is a device that feels sturdy and is well balanced at the same time.
Battery Life: The huge 78 Wh battery is a beast, and paired with the 1080p panel, it offers excellent, all-day battery life. Streaming will also utilize less battery life because of the new fixed function units built into the graphics part of the Kaby Lake CPU.
Fingerprint Reader: I like having a fingerprint reader on a notebook, but sometimes they don't work very well and are hard to setup. That wasn't the case with the Yoga 910 - the fingerprint reader was easy to set up, worked well, and was quick to respond.
Type-C Galore: Lenovo has opted to embrace the type-C connector for both the USB ports on the left side of the device. The charging type-C connector doubles as a USB 2.0 type-C port, and the USB 3.0 type-C connector can also support DisplayPort output. If you are going to be using a lot of type-C devices, then the Yoga 910 has you covered.
What's Not
Camera Placement: I really disliked the camera placement on the XPS 13, and while the Yoga 910's camera placement is a bit better, it's still at the bottom of the display. I have been told, and have confirmed that taking selfies from above makes someone look thinner than taking them from below.
No Thunderbolt 3: I was surprised not to find a Thunderbolt 3 type-C connector on the Yoga 910, but this might be justified because of the notebook's price.
Final Thoughts
I did compare the Yoga 910 with the XPS 13 quite a lot in this review, because of their similar hardware configurations, but they are built for different target audiences. The Yoga 910 is a consumption device; it is built to output while the XPS 13 is more of an input notebook. The Yoga 910 looks better for presentations and watching content, and its unique hinge provides a high level of versatility and is a conversation starter.
The new type-C connector is excellent for versatility, and its broad adoption across vendors should result in a flood of affordable type-C peripherals soon enough. I like being able to charge through type-C, and for the charging port to double as a USB port is a nice advantage of the technology.
The Lenovo Yoga 910 is a very well rounded glamorous 2-in-1 notebook built to do almost everything a notebook should do, and its price is very reasonable as well.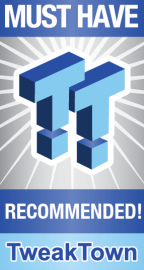 | | |
| --- | --- |
| Performance | 93% |
| Quality including Design and Build | 97% |
| General Features | 93% |
| Bundle and Packaging | 94% |
| Value for Money | 94% |
The Bottom Line: Lenovo's Yoga 910 is an extremely well rounded 2-in-1 notebook, with a stunning display and excellent capabilities, all at a very reasonable price.
PRICING: You can find products similar to this one for sale below.
United States: Find other tech and computer products like this over at Amazon.com
United Kingdom: Find other tech and computer products like this over at Amazon.co.uk
Australia: Find other tech and computer products like this over at Amazon.com.au
Canada: Find other tech and computer products like this over at Amazon.ca
Deutschland: Finde andere Technik- und Computerprodukte wie dieses auf Amazon.de
We openly invite the companies who provide us with review samples / who are mentioned or discussed to express their opinion. If any company representative wishes to respond, we will publish the response here. Please contact us if you wish to respond.
Related Tags