Dead Rising 4 Xbox One Review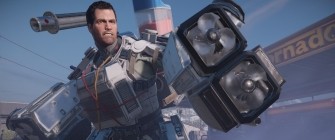 Frank West returns again to the Dead Rising franchise. Exclusively on the Xbox One, has Microsoft picked up a solid title? Let's see.
Published Sun, Dec 11 2016 2:51 PM CST
|
Updated Fri, Nov 15 2019 1:16 PM CST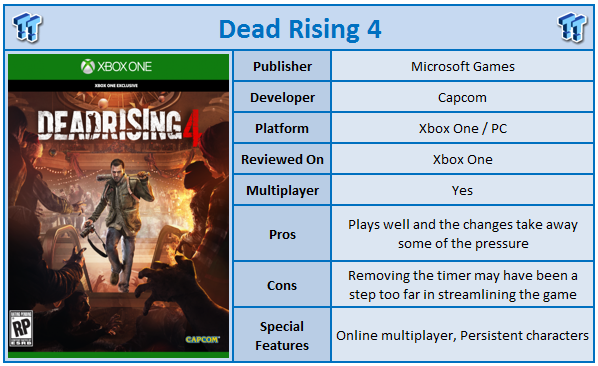 When Dead Rising originally released many years go, it was expected to fail. The zombie gaming genre was already overcrowded and not only that, Capcom had implemented some elements which made the game very difficult and for some too frustrating to play. However, the game found its audience due to its unique gameplay, story, and a very strong lead character. Fast forward a few years and we have Dead Rising 4, the first Dead Rising for the latest generation consoles, but along with this game comes a raft of changes that depending on your taste will make the game more attractive or make you feel like they have destroyed what makes the series unique.
Dead Rising 4 picks up in the same location as the original title, Willamette. Frank West has left the journalism business and is now teaching at a local community college when one of his students gives him a tip off that all is not well in Willamette. After being tricked by the student to go on a field trip, Frank ends up back in Willamette and discovers a potential massive government cover-up. It is up to you to find out the truth, by bashing thousands of zombies in the head with various objects over the course of six cases to investigate.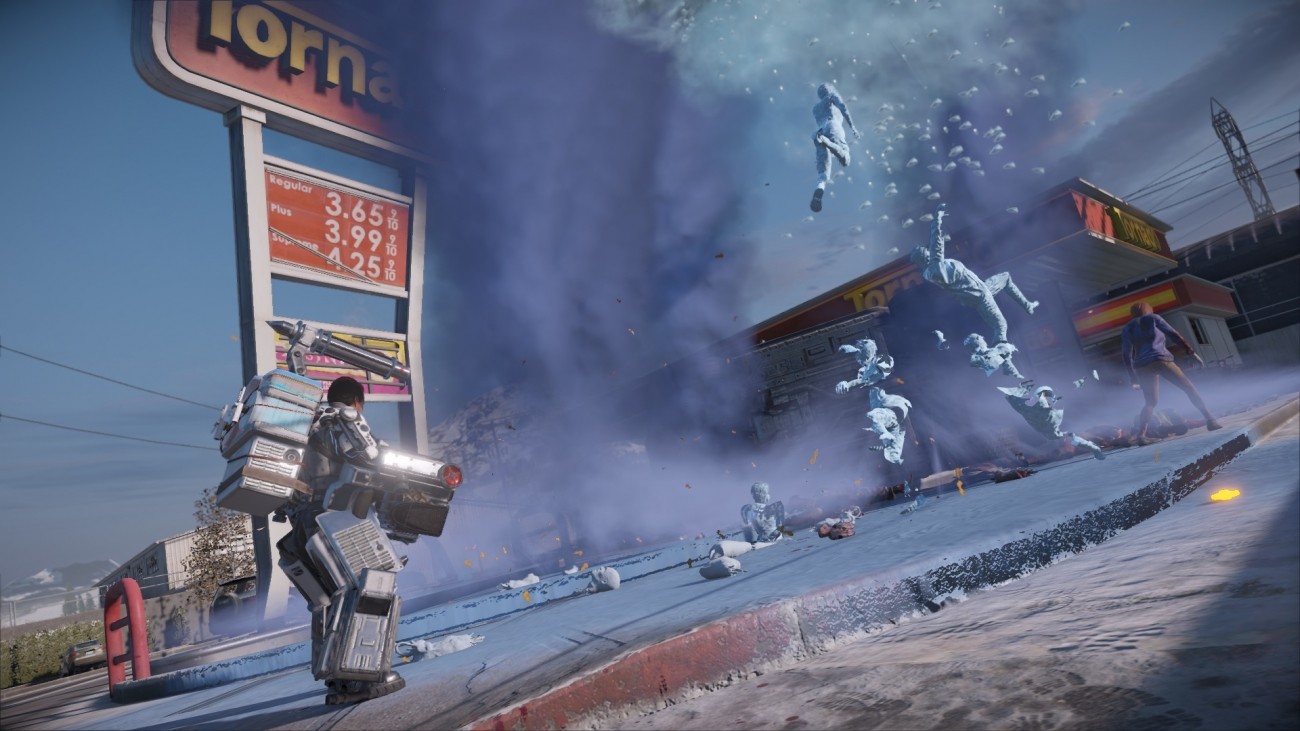 The main gameplay of Dead Rising 4 has not significantly changed over its predecessors with one key change; the timer is gone. Whether you will welcome this change or not will be an entirely personal preference, but there is no doubt that this has had a significant impact on the gameplay. The game feels a lot less rushed and better paced without the timer, but on the flipside, the game also feels significantly easier. We got through most of the storyline without even having to upgrade Frank much, and this is in stark contrast to the previous titles which were difficult. There is no doubt that the timer significantly increased the difficulty and this does make Dead Rising 4 a much more approachable game.
Another big change to the game is the time of year the story is set. The outbreak occurs on Black Friday, with Willamette full of holiday-related imagery. Whilst playing through the game during November/December does not really make this feel odd, we do wonder how someone playing through this in July will feel and if by locking themselves to a specific season will see the game suffer from the 'Die Hard' effect (many people choose to only watch Die Hard during the holidays due to its setting).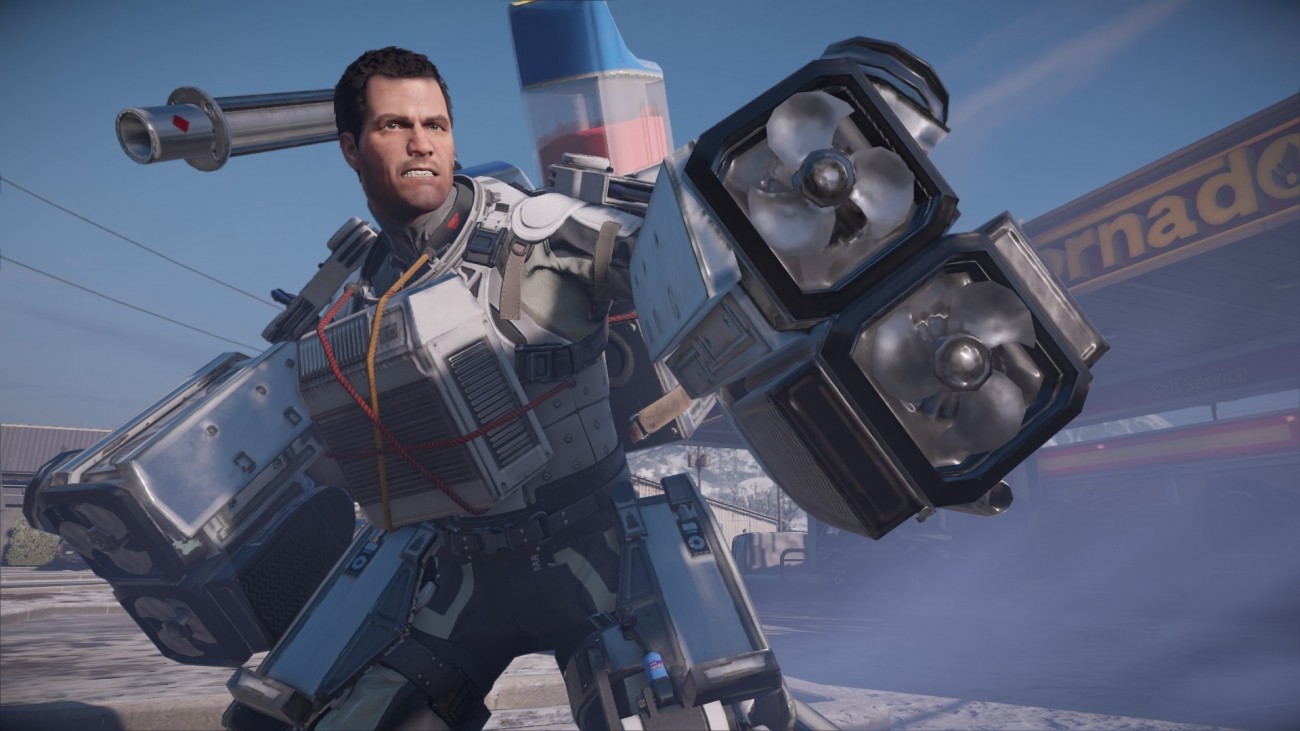 Other than that, the core missions and side mission structure remain very much the same. You as Frank traverse the world of Willamette (this time around there is significantly more areas to visit than the mall) and find survivors to rescue (who do not need escorting to safety anymore), cases to solve and shelters to liberate. As you complete missions, you earn tokens to upgrade Frank in areas such as health or combat ability.
Every so often you will be tasked with investigating an area by finding important pieces of data to take photos of but other than that it very much remains bash a few zombies, rescue a survivor or complete a story mission and take some photos. Rinse and repeat until the end with some boss fights thrown in for good measure.
What has been retained in Dead Rising 4, however, is the series penchant for utterly crazy gameplay and seemingly stupid weaponry. Just like in previous titles, Frank can pick up almost anything and use it as a weapon (and in some cases combine weapons, to make a super weapon). There are also many objects in the game world that can be used as clothing for Frank and just like in previous games it can be hilarious to watch a grown man run around with a crazy suit on using a typewriter as a weapon. This particular element has been retained well.
However, the impact of the timer is significant, and while we very much agree that this has lead to a more accessible title and one many more people will like, it just feels a bit lackluster without it. They have not replaced the timer with anything, and that is perhaps the game's biggest mistake. It is very much a game that you will likely easily complete and often you might feel you are just going through the motions to the end of the case, as opposed to being specifically challenged. The game doles out health kits like they are going out of business (nearly every human enemy will drop one) and so health management is also non-existent as well especially when you combine this with the fact food is still plentiful and also heals Frank.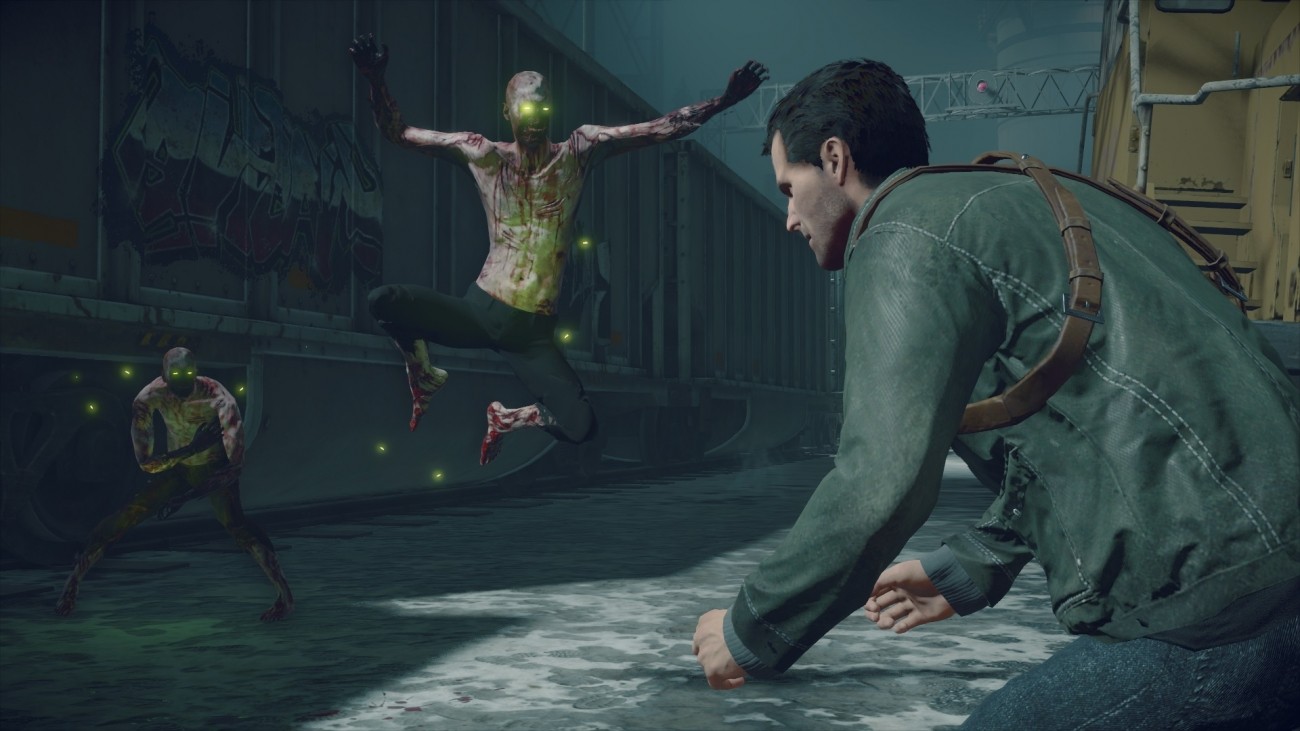 Another big change is in the multiplayer. Up to four players can get together and play co-operatively but this is not in the main story mode, and instead exists in its own mode. This on paper is not a major problem but it again represents a major change from the previous titles where you could play through the story with a friend. You can also visit vending machines to buy new gear for your character, and interestingly your character is persistent and can level up. This is a smart move on the developer's part because without this it would have felt very shallow indeed.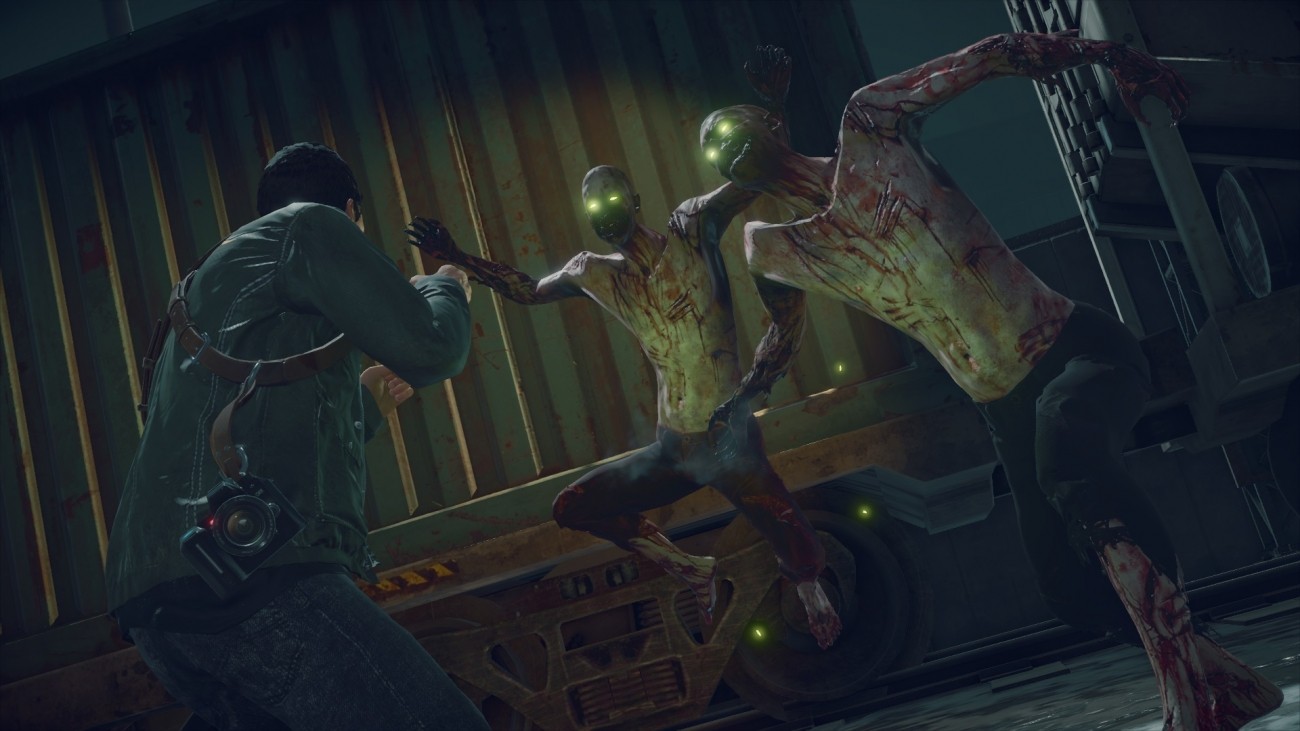 On the visual side of things, the additional power of the console has certainly been used, but instead of going all out with the visuals, the developers appear to have boosted the number of zombies on the screen. This has led to literally hundreds of zombies on screen in the wide open areas (the game features a large open world as opposed to a single venue) and considering this it's a major positive that we did not notice huge framerate issues. Most of the time, the game the remained a solid 30 frames per second (note: We were using a Xbox One S to review this game). The animations are also improved as you would expect, but there is nothing significantly mindblowing present throughout. Sound wise there is a new voice actor for Frank which some players will pick up on, but we did not notice it, and overall the script and story are not something that will remain in your mind for long.
There will absolutely be some people that dismiss the game due to the major changes the developers have made to the game (such as the removal of the timer), but for those who can look past it, you will still find a fairly solid Dead Rising game. Those of you scared off in the past by the hardcore gameplay and difficulty may find something to like here now as well. It's not going to win any game of the year awards, and likely won't be on your gaming list for long but while it lasts it's a decent romp through Willamette that Capcom will hopefully build upon next time around.
| | |
| --- | --- |
| Gameplay | 75% |
| Graphics | 75% |
| Audio | 70% |
| Controls | 75% |
| Value for Money | 70% |
The Bottom Line: There has been some major changes to this series that will turn some players off. Even with that aside, it is a run of the mill sequel that will not stick long in the memory, despite not being a bad game.
PRICING: You can find products similar to this one for sale below.

United States: Find other tech and computer products like this over at Amazon.com

United Kingdom: Find other tech and computer products like this over at Amazon.co.uk

Australia: Find other tech and computer products like this over at Amazon.com.au

Canada: Find other tech and computer products like this over at Amazon.ca

Deutschland: Finde andere Technik- und Computerprodukte wie dieses auf Amazon.de
We openly invite the companies who provide us with review samples / who are mentioned or discussed to express their opinion. If any company representative wishes to respond, we will publish the response here. Please contact us if you wish to respond.
Related Tags