AUKEY KM-G3 Mechanical Gaming Keyboard Review
AUKEY joins our gaming mechanical keyboard review party with its KM-G3 and manages to completely surprise us with its great features and price.

Published Mon, Nov 7 2016 9:40 AM CST
|
Updated Tue, Nov 3 2020 6:58 PM CST
Rating:

96%
Manufacturer: AUKEY
Introduction, Specifications, and Pricing
From time to time, random emails make it to us, with companies we have not yet dealt with, asking us to have a look at their latest products. While the AUKEY is better known for mobile accessories, power banks, and various other devices, they are not so well known for their peripherals. AUKEY also makes a gaming mouse, but it was our keyboard reviews that have them calling on us to have a look at their only mechanical gaming keyboard they have to offer.
Now they could have taken the route of many others, where we are delivered a large clunky keyboard sporting Kailh or Cherry MX switches, but that is not the case here. AUKEY has chosen to provide their first mechanical keyboard with a frameless design and one that uses Outemu mechanical switches. Still, though, this is not just some lame offering, as it seems AUKEY has put a lot of thought into this design and decides to offer this product with plenty of gaming-related features as well as being LED backlit with a few lighting options.
We have no previous experience with any of their products before now, not have we ever used Outemu mechanical switches, so this adds a bit of excitement to this review for us. Even though you may not be aware of the company, the product, or this switch type, we have to say it has us intrigued to see what else there is out there. What will excite most potential customers about this KM-G3 mechanical gaming keyboard from AUKEY has to be the price of this 104-key design. If you happen to be one of those who likes to try out all things mechanical keyboard, or for those of you on a budget, we firmly urge you to give AUKEY a chance and see what we have to show you.
When you visit the AUKEY website, the first thing you will notice is that the KM-G3 is not listed anywhere on the site. However, on the packaging, as well as when you find listings for this mechanical keyboard, you will find a very basic list of specifications. In that list, we see that AUKEY mentions the 50 million keystroke lifespan of the Outemu switches used in this design. It then goes on to detail the 5V operating voltage and the 500mA current draw. Dimensions are also shown, where we find the KM-G3 is 17.2 inches from side to side, five inches from front to back, and it stands 1.4 inches in height. We are then told that the KM-G3 weighs in at 850 grams, it comes with 3.3 feet of rubberized USB cable, terminating in a gold plated USB 2.0 connection. Lastly, AUKEY shows us all of the operating systems in which the KM-G3 has been tested to work with.
Some of the things that they do not discuss without having the packaging in hand, or when looking to buy this keyboard, may be provided for you at that time. Things like the KM-G3 sporting nine LED lighting effects. This keyboard is also designed with anti-ghosting support, and NKRO support as well. There are multimedia keys, as well as gamer specific keys, and this all comes with no drivers to get in the way. We were also able to sort out that there is a two-year warranty on the KM-G3 mechanical keyboard.
Currently, it seems that only Amazon is selling this keyboard. When looking there to gauge the pricing, we see two things. First of all, we are lead to believe that the MSRP for this device was set at $89.99, which isn't all that bad for what you get. However, at this time, we found the AUKEY KM-G3 listed for just $59.99 including shipping, which makes this one of the most affordable mechanical keyboards to pass across our desk. Considering the feature set, along with the styling and functionality of this design, we feel AUKEY is on the right path to making their products a household name. Being as affordable as it is, it puts it into the hands of the everyman and isn't that far of a leap from some of the better appointed muddy rubber dome offerings.
Chad's Peripherals Test System Specifications
Packaging, Accessories, and Documentation
The outer packaging consists of a plain cardboard box, over which a white sleeve has been used to provide information. The front of the box shows a large image of the keyboard, while off to the left, we see AUKEY Mechanical Keyboard, Model: KM-G3. At the top right corner is a green sticker that has been applied, and it just states the word keyboard, in case you were confused after seeing the large image below it.
Both of the long skinny panels of the white sleeve say the same thing on each of them. No matter which of them we are referring to, they tell us that this is a mechanical keyboard and that it is the KM-G3.
On the small ends of the box, the plain cardboard box is exposed. While the opposing end of this box is plain, on this end, we find the bar code, that this is an AUKEY gaming keyboard, and that it is new.
On the back of the box, found right in the middle of the panel, we are offered the features to the KM-G3. It makes mention of the color effects, design, durability, tactile feedback, and a faster response. The QR Code will deliver your mobile device to the main site, and at the bottom, we see this is a US version, followed by what we assume is the serial number.
Even inside of the box, things are kept to a very basic level. They KN-G3 is found to be wrapped in a thin foam liner with the paperwork laid on top of it. There is nothing but the cable at the back of the box, to keep this keyboard in place while traveling, but truth be told, this KM-G3 made it to our door without a single blemish found anywhere.
As for the paperwork, we are offered a multilingual manual, and a smaller registration card for this device. As for the manual, all of the literature is covered in four pages per language, and goes into detail as to what the features are, and exactly how to use them. There seems to be a translation issue with the English text, but if you read between the lines a bit, in no time at all, you can enjoy all of the features which AUKEY has put into the KM-G3.
AUKEY KM-G3 Mechanical Gaming Keyboard
The KM-G3 is essentially a frameless design, in which the black plastic covers the bottom of the keyboard, and wraps up along the sides. The metal top plate is ever so slightly smaller and is inset into the plastic. We can also see the exposed switches, and that the key caps are arched, and while flat on the table, most still are comfortably used.
This central section of 74 keys are found to have a stylized font used on each of them, many of them offering double, and even triple duty. We can also see bits of the brushed aluminum top plate exposed between sections of keys. Also note that the exposed screws are larger Torx screws, but any of them under the keycaps are standard Phillips screws.
The Escape key can be used to reset the backlighting to the default setting, while the F-keys start with multimedia support. F1 is used for CD function but opens Windows Media Player. The F2 lowers the volume; the F2 increases it, and the F3 key will mute all sounds. On the 1 through 5 keys, we see game mode settings, in which only certain keys are backlit for FPS, CF, COD, LOL, or Race games, and are said to be user definable as well.
More multimedia keys are found as we continue moving to the right across the top of the KM-G3. The F5 selects the last track on a disc or playlist; the F6 advances one track. The F7 is used for play/pause functionality, and the F8 is then used to stop whatever media is playing.
The next group of F-keys moves from multimedia and delivers some quick-launch buttons for things one might use every day. The F9 key will open your default email handler, and the F10 will open your default browser. As for F11, it opens your file explorer, and the F12 is used to open the calculator built into Windows.
The command keys and the number pad is found to be a full layout, totaling now 104 keys to the KM-G3 mechanical keyboard. The command keys are abbreviated in their names, and the arrow keys are highly stylized. As for the number pad, it looks pretty standard.
Some of the command keys also offer a dual function to them. The Print Screen button allows you to shut off the backlighting completely. The Insert button delivers mode one of the lighting options, and Delete is used for the more advanced lighting in mode two. Using the function key and the Home key is how you can reprogram the various settings found on the 1 through 5 keys.
KM-G3 Continued
Next to the command keys, and above the number pad, we find four lock LEDs and the AUKEY name and logo. The lock LEDs signify if the Number Lock, Scroll Lock, Caps Lock, or the Windows lockout key is active, as they are backlit with blue lights. To activate the Windows lock, you simply hold the Function key, and press with Windows key to the left of the space bar.
The arrow keys are where you can adjust the lighting effects. Once an effect is selected for usage, using the left and right arrows allows you to lower or increase the speed of some of the lighting modes action. Using the up and down arrows, you can also adjust the brightness of the LEDs in four levels.
Extending the feet below the keyboard, now looking at the right end of the KM-G3, we see that all of the keys are now angled towards the user. This also makes it much easier to lift and move the keyboard, as when it is flat on the desk, the frame is not that easy to get a grip on.
Under the KM-G3 we find two rubber feet along the front edge of the keyboard to offer grip. At the rear of the keyboard, just behind the extendable feet, there is a thin plastic edge that gives the back of the keyboard its footing, but it is not rubberized to add extra grip. There are a product sticker and a quality control sticker, but we see that the serial number is found only on the packaging.
The flip out feet are wide and lock solidly into their extended position. Along the edge that will rest on the desk, there is a thin rubber strip, adding grip that we lacked with these feet collapsed into the keyboard.
As for the cable that connects the KM-G3 to the PC, it stems from the center of the back edge, runs just over three foot in length, and after passing through a Ferrite choke, the rubberized cable terminated in a gold-plated USB 2.0 connection.
Inside the KM-G3
Removing a few of the keycaps, we find clear bodied, blue Outemu mechanical switches. These are tactile and clicky switches, but from some reading, we found they require only 30 grams of force to press the 4mm of travel they offer. Also, each of these switches is RGB LED backlit.
This image proves it does not cost a fortune to get better quality keycaps. With the KM-G3, rather than single shot and painted keycaps, they opted to offer double shot keycaps. This means near infinite wear time, as there is no paint to wear off in this design.
After removing near 20 screws from the exposed brushed aluminum top plate, we were then able to open the KM-G3. Inside, we find the red PCB attached to the metal plate due to the switch mounting, and there are short raised section in the lower frame to help support the PCB.
Even though this keyboard is an affordable option to grab, the quality control is not lost on AUKEY. As you can clearly see with this image, also solder points are precise, and there are no signs of residue found anywhere on the PCB.
The MCU used at the heart of the KM-G3 is this nondescript ROM chip. The numbering is from the manufacturer of this chip, and is use for identifying which programming has been flashed, and possible when in time this was done. That being said, we do not even know for sure, but we assume this to be 16-bit, with no need for a 32-bit processor for this device.
With many lighting options at our disposal after powering the KM-G3, we chose the rainbow flow mode, as it shows off many colors at once. Other modes include solid lighting, and in seven different solid colors, there is also another mode which reacts to key presses, run lights around the keyboard, lights certain groups of switches, as well as a few more. Again, well-appointed for the cost when it comes to all of the LED backlight options.
Gaming and General Impressions
DOOM
We typically use a Cherry MX blue switch keyboard for our day to day use, and right away we felt the lack of pressure needed for the KM-G3. In DOOM, we found it to be an advantage, as it gives us all the tactile feel we want, as well as an audible click, so we know instantly we pressed something. At the same time, our reactions seemed faster for moments, as there are only 30 grams of force needed to reach the 2mm needed to activate the Outemu switches.
On the flip side, while soft like a Cherry MX red switch, we would much rather game with this keyboard than with a Cherry MX red based option. Also, during testing, we also liked the FPS mode as it lit only what we needed, and we still had the option to add keys as it can be programmed to suit your specific needs too, and all without any software involved.
Overwatch
Where DOOM usually has us moving for longer distances when we are moving around the larger maps, Overwatch is a good test for instantaneous reactivity. With smaller maps and tighter confines, we still found the KM-G3 up to the task. Resting your hand will not tend to press extra keys you don't mean to press, and if you are, you will hear the audible click of these switches to help inform you of your mistake.
Again, we used the FPS setting for this testing, but also tried the various modes in different titles we play, and all around, the AUKEY KM-G3 is a solid keyboard to have under our left hand for gaming.
Windows and Productivity
On a daily basis, the multimedia keys and shortcut keys came in handy. There are lots of times we are just too lazy to reach for the mouse when it comes to working and productivity, and the added key functionality is found to be just what the doctor ordered. We also like that we can easily switch from gaming setting to something useful for writing and emailing. Also if you want to leave the desk, you can turn off the LEDs when you have no use for them, or easily set the keyboard into its rainbow mode, so it is attractive when just resting there, not covered by hands.
While this is our first time with Outemu switches of any sort, it took no time at all to get used to them, and while softer than Cherry MX or Kailh blue switches, our forearms thanked us for the break.
Final Thoughts
While this is the first AUKEY product we have tested, they have set the bar high for any other device they plan to send to us for review. We found nothing wrong with this design, and everything worked as intended, right out of the box. As far as feel is concerned, tactile and clicky switches are our go to when it comes to switches, and in the many reviews we have written, and our hours of gameplay, we felt no vibrations through our fingers or any other anomalies found in some of the other options on the market.
While the literature offered still needs a bit more translation, all of the relevant information is there, and with just a bit of tinkering with the options and various lighting modes, you easily get acquainted with the KM-G3, and it's like a long lost friend has come back to visit you. By this, we mean after a short period of catching up, this is a keyboard which feels like it has been around with you forever; comfortable and stress-free.
With seven solid colors to pick from, nine LED effects, and five preset and reprogrammable LED settings to choose from, the KM-G3 will suit anyone's fancy when it comes to having the perfect lighting setup. On top of this, you still have the option to select four levels of brightness to any of the previously mentioned settings, and you can even adjust the rate in which the effects move across the keyboard. Even though we were not able to identify the MCU used inside of the KM-G3, we found it to be sufficient, offering NKRO and anti-ghosting, and it never missed a single press of the keys we input.
The quality control is high, the build is sleek, simplistic, yet strong and solid, nothing about this keyboard should dissuade you from putting it high on your list of potential replacements for whatever you happen to be typing on currently.
What we like about the AUKEY KM-G3 mechanical gaming keyboard is the same thing everyone else looks for when it comes to peripherals like this; affordability. AUKEY set the MSRP shy of $100, and even for that amount of money, the feature set, and build quality makes this keyboard worth every penny of that asking price. The reality is at this time you don't have to pay anywhere near that, though. As we write this review, and what does not seem like any flash sale, we found the KM-G3 listed on Amazon for just $59.99. With everything considered, the AUKEY KM-G3 keyboard has all sorts of bang for the buck, and don't be scared of the Outemu switches either, as this keyboard has been nothing but a pleasure to use.
Chad's Peripherals Test System Specifications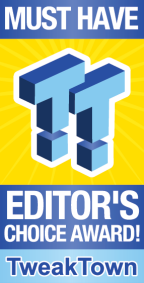 | | |
| --- | --- |
| Performance | 99% |
| Quality including Design and Build | 98% |
| General Features | 95% |
| Bundle and Packaging | 90% |
| Value for Money | 100% |
The Bottom Line: Never have we seen a mechanical keyboard so feature rich, yet at the same time so affordable! The AUKEY KM-G3 is a solid, fully functional gaming peripheral, and while based on Outemu switches, we see no reason to pass this solution by whatsoever.
PRICING: You can find products similar to this one for sale below.

United States: Find other tech and computer products like this over at Amazon.com

United Kingdom: Find other tech and computer products like this over at Amazon.co.uk

Australia: Find other tech and computer products like this over at Amazon.com.au

Canada: Find other tech and computer products like this over at Amazon.ca

Deutschland: Finde andere Technik- und Computerprodukte wie dieses auf Amazon.de
We openly invite the companies who provide us with review samples / who are mentioned or discussed to express their opinion. If any company representative wishes to respond, we will publish the response here. Please contact us if you wish to respond.