TweakTown's Rating: 85%
The Bottom Line
Do you like to dabble in multiple gaming genres and listen to music? If so, you'd be a bit crazy to not consider the overall solid Logitech Artemis G633 or G933 headsets.
Introduction
The wired G633 headset sits alongside the recently released Logitech G933 unit, both being part of this technology giant's 'Artemis Spectrum' range and brandishing similar features.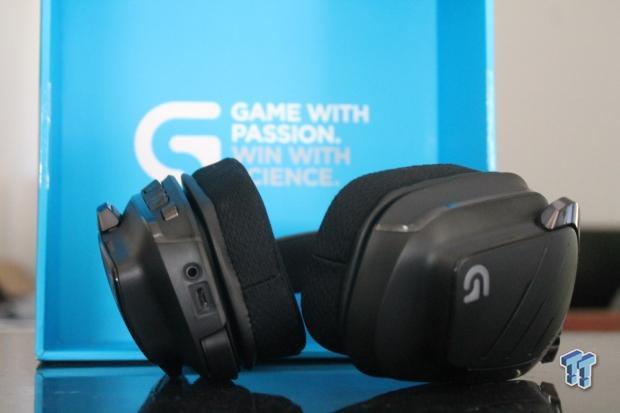 My previous G933 review showed me that there is more to this range than meets the eye. Some clever engineering and decent pricing were backed by a strong feature set and subtle hints of RGB.
While these two headsets function almost identically on paper, what are the differences when using them in real-world applications and is it worth saving the money and going wired?
Specifications
Once again sporting 40mm drivers that provide a standard gaming headset frequency response of 20Hz - 20KHz, an impedance of 39 Ohms (passive), and a sensitivity of 107dB SPL, the paper-based specifications of the G633 match the G933, word for word, letter for letter.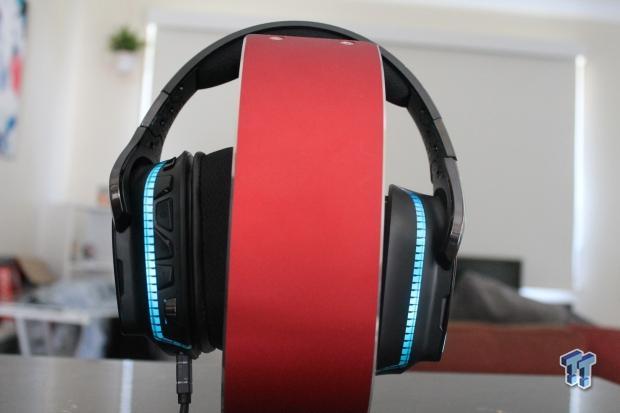 The main difference comes in the connections, with the G633 providing a long wired USB connection and a 3.5mm analog cable with in-line audio controls. The microphone is once again able to be hidden away and is extendable, carrying a cardioid (unidirectional) pickup and measures in at 4mm with a frequency response of 100Hz - 20KHz. The closed ear cup design is matched with cloth earcups, and the exterior headset panels can once again be removed (however not exposing a battery and dongle).
The RGB lighting is available on a strip either side of the headset and through the illuminated "G" logos, with "G" paying homage to Logitech's Gaming section.
Pricing & Availability
Priced at $135 on Amazon including free shipping, at the time of writing, the wired G633 comes in at $40 cheaper than the wireless model. This price point places it in a similar field to my previously-reviewed Creative SoundBlasterX P5 and Astro Gaming A40 headset (without Mixamp). While these headsets are similar in pricing, they don't provide the same features, ensuring Logitech's RGB inclusion puts them ahead of the field.
What's in the box?
Mirroring the accessories (or lack of) from the G933, I'm met once again with a rather disappointing package. While I understand that $135 isn't a massive amount of money when you're talking about gaming headsets, it's worth noting that products less than about half this price are packaged with a list of specialty extras.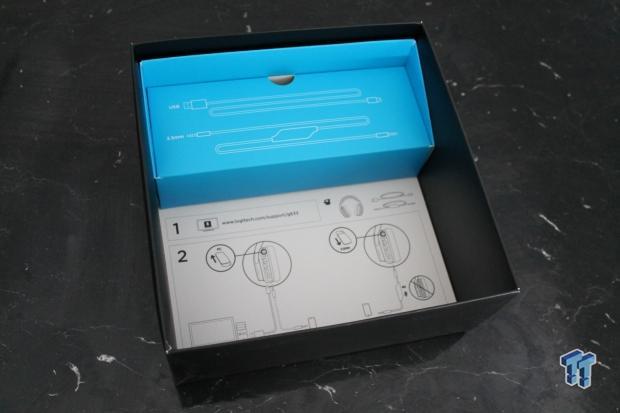 A carry pouch would have been an amazing inclusion with this product. As Logitech has been working on competitive gaming marketing and branding recently, it would have only made sense that this product be bundled with some form of carry pouch or case, helping gamers keep their pride and joy safe from harm when in transit to gaming competitions, events, LAN parties, or friend's houses.
On the G633, players are given the option to function with either USB or AUX 3.5mm cables, meaning that those competing at Internet cafés or those who just don't care about RGB's have the option to run 3.5mm when wanted, which is good to see.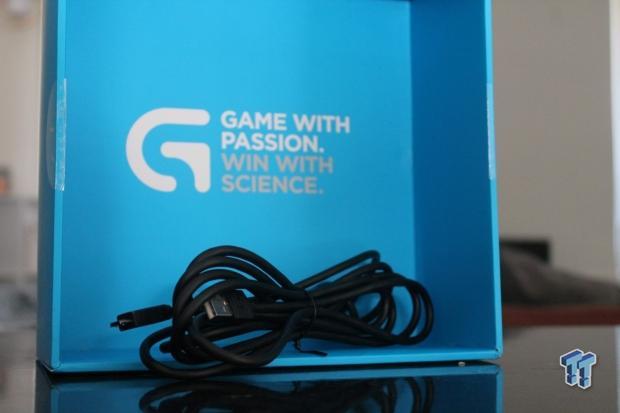 Another great inclusion here would have been a handy Velcro strap to keep the cables tidy. They do come packed with black twist-ties, but this isn't a long-term solution to cable management.
Let's dig deeper
This headset clamps tighter than the last. It does ease up over a period of use, but it caused me some discomfort in the first hours of use and was in no way an enjoyable experience.
After this teething period, the headset became better to use, but it's always going to clamp tighter than something with an expanding bridge style headband. Speaking of the headband, this one is yet again not metal reinforced, causing some concerns regarding longevity and possibly snapping. This being said, the headset does feel solid for the most part, but is slightly brittle in some areas.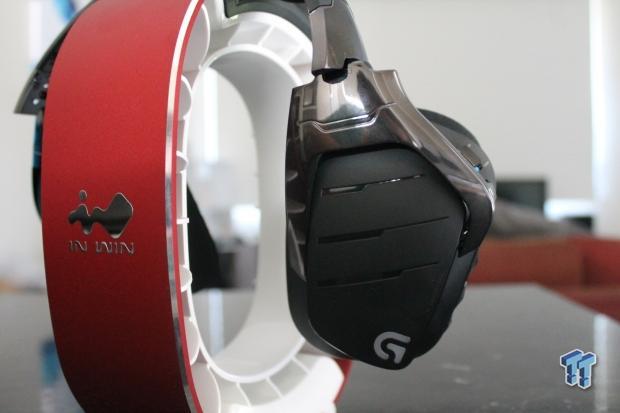 The microphone is excellent yet again, staying out of your way when in use and causing me no real issues. The cloth earcups are soft and big enough to fit over most ears, and the slightly heavier nature of this product didn't concern me when in use. The buttons on the back of the earcups will take some time getting used to, but they are helpful when your muscle memory is down pat.
Back to the wired versus wireless debate, the included USB cable is what I used for the most part in this product, allowing me to utilize the virtual 7.1 experience and test out the RGB lighting. With no Velcro strap to keep it neat and the cable being quite thick and bulky, I didn't enjoy it too much. Adding to the fact that you can only plug into one side of the headset, it became a little annoying to use when compared to the wireless model.
A CS: GO analysis
Jumping into some Deathmatch and competitive games of CS: GO, I was able to test once again the quality and tuning of these drivers.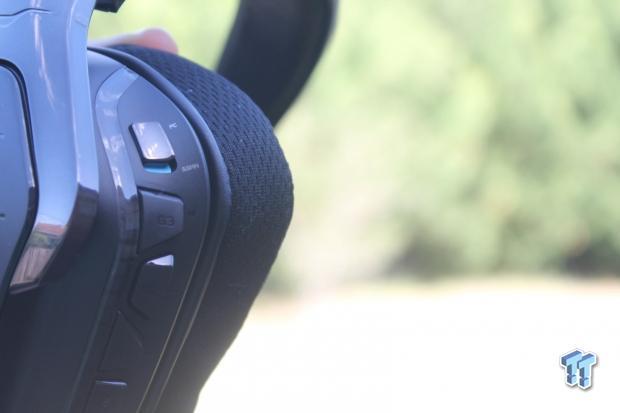 The G933 review talked about how it was an amazing all-rounder headset, and I was met with the same experience here. While it handles CS: GO well, sometimes the bass is a little overpowering, and multiple grenade explosions can leave me lost and confused as to where footsteps or reloads are coming from. That being said, when the sound is quiet, and you're clutching in a 1v1, everything is quite easy to hear, and the clarity is great. This means that bass-heavy games and titles that sound a bit better with 'meat' like Dota 2 perform well, helping me enjoy my experience in-game.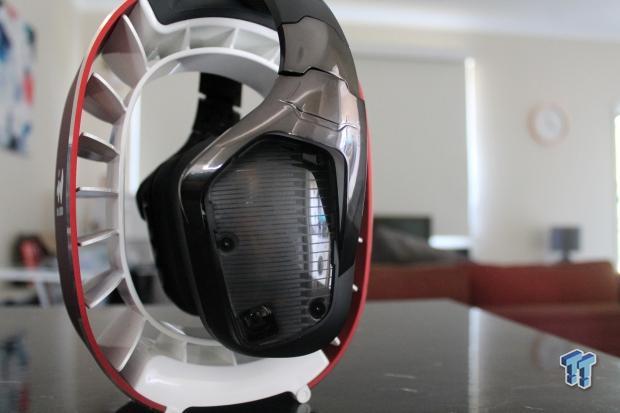 While some headsets such as the SteelSeries range will sacrifice bass to win out at competitive FPS titles, the Logitech G633 has decided to go for the all-rounder route yet again, providing an excellent package for just about anything you throw at it. Hard-hitting music performed exceptionally well, helping my favorite hardstyle artist 'AudiofreQ' sound incredible, almost mirroring what you could expect from an audiophile headset.
While the Logitech G633 is a jack of all trades when it comes to games, music sounds mostly great with this headset, allowing the hardstyle high's and 808 beat kicks to resonate cleanly and well from start to finish.
Quieter tracks fared reasonably well, with Pink Floyd's 'Wish You Were Here' sounding decent, but not matching that supreme quality that you would come to expect from something better dialed in.
Some of the music I tested this product with included:
What's Hot
It looks great: Once again this product looks great, even though the USB cable is a little ugly.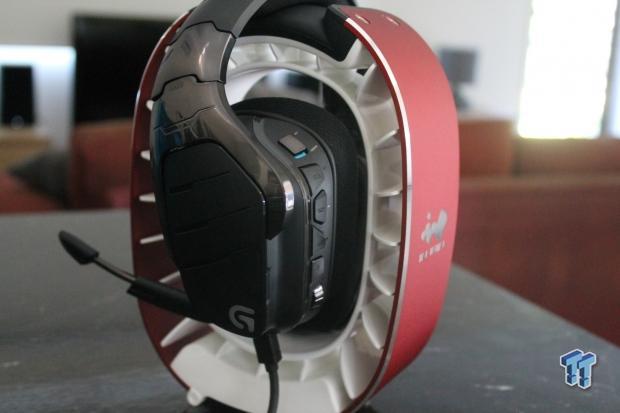 The great all-rounder: It handles anything you will throw at it; Dota 2, CS: GO, World of WarCraft, music and movies - you name it!
Microphone design: It's nimble and out of the way.
Heavy music prowess: While it can tackle all music reasonably well, powerful tracks will see this headset thrive.
What's Not
Earcups: They're not as soft as they should be.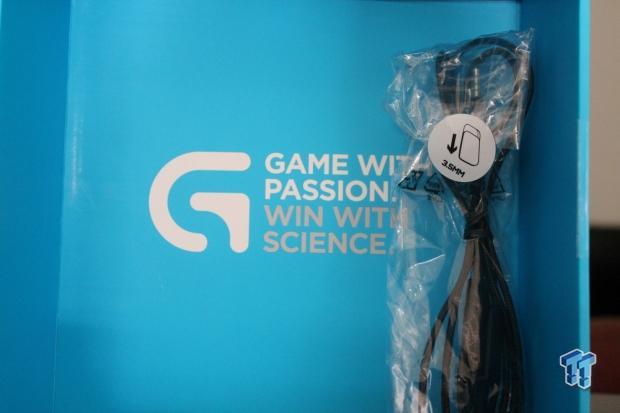 My skull, it hurts: The headset clamps hard on my head, causing discomfort in initial use until it wears in.
Lack of accessories: I would have loved to see a carry pouch in the mix.
Awkward cable: The USB cable is thick and bulky plus doesn't come with cable management - the wireless model wins here.
Final Thoughts
If you're feeling a little tight on cash, I would suggest picking up the G633 headset over its wireless sibling, the G933. However, if you are in any capacity to save up the extra $40, there is no reason you shouldn't go for the wireless model.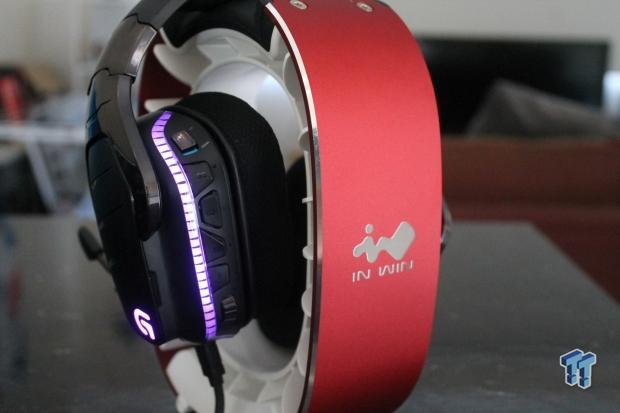 While the G633 clamps tightly on my head and doesn't do any single task exceptionally well, it does everything to its best ability fairly well. This headset doesn't discriminate; it's able to tackle CS: GO, Dota2, League of Legends, Rocket League, movies, music, and Skype and it's able to do it well. I'll add the same quote as I did with my Logitech G933 review, with this headset proving itself to be 'A Jack of all trades, master of none'.
Chris' Test System Specifications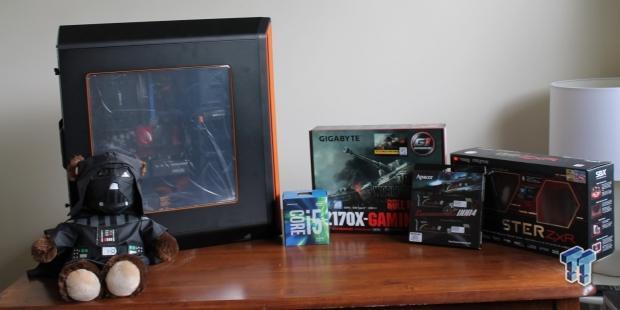 | | |
| --- | --- |
| Performance | 87% |
| Quality including Design and Build | 85% |
| General Features | 90% |
| Bundle and Packaging | 75% |
| Value for Money | 90% |
The Bottom Line: Do you like to dabble in multiple gaming genres and listen to music? If so, you'd be a bit crazy to not consider the overall solid Logitech Artemis G633 or G933 headsets.
PRICING: You can find products similar to this one for sale below.

United States: Find other tech and computer products like this over at Amazon.com

United Kingdom: Find other tech and computer products like this over at Amazon.co.uk

Australia: Find other tech and computer products like this over at Amazon.com.au

Canada: Find other tech and computer products like this over at Amazon.ca

Deutschland: Finde andere Technik- und Computerprodukte wie dieses auf Amazon.de
We openly invite the companies who provide us with review samples / who are mentioned or discussed to express their opinion. If any company representative wishes to respond, we will publish the response here. Please contact us if you wish to respond.