SteelSeries Siberia 200 Gaming Headset Review
SteelSeries shows off another lightweight gaming headset, but we're wondering if it has adequate bass on offer this time around. Let's take a close look.
Published Jan 16, 2016 5:50 PM CST
|
Updated Tue, Nov 3 2020 6:58 PM CST
6 minute read time
TweakTown's Rating: 78%
The Bottom Line
Another almost-perfect SteelSeries FPS headset that's comfy and lightweight, but falls short to a wider audience due to a lack of punchy bass and smaller sizing.
Introduction
Building its name off the eSports scene, SteelSeries has released another gaming-targeted headset. Once again featuring its signature retractable microphone, expanding bridge headband design, and futuristic Storm Trooper-esque design, this gaming brand has often fallen behind in one category.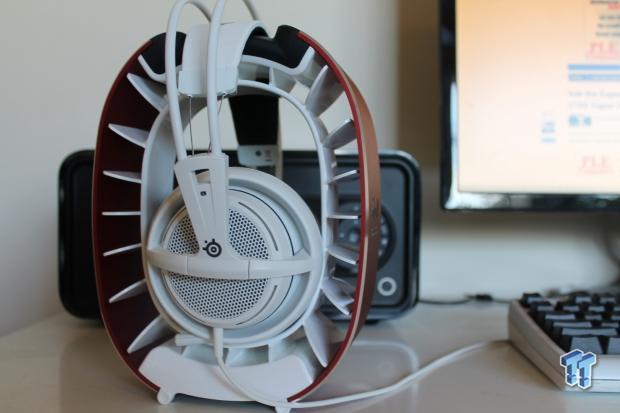 The main issue at hand here has been that of bass. Often SteelSeries has been seen sponsoring the top FPS teams in the world, having the best Counter-Strike 1.6 or CS: GO teams proudly displaying this company branding on its jerseys while standing on the podium - this is one reason as to why I think SteelSeries may have gone light on bass in the past.
When you're fragging up a storm in FPS games, overpowering bass from grenades and large calibre weapons means the higher pitched important sounds are left out, like footsteps. But, that's where its usefulness stops - making music and movies a little lacklustre, meaning the headset isn't a great all-rounder like you come to expect from gaming headsets these days.
Besides there being some issues of the SteelSeries range being a little small for those with bigger heads, they've been kept back by the bass issue as mentioned above. With this being another addition to the Siberia line, we'll be looking to see if the bass issue has been addressed.
Specifications
The Siberia 200 comes as a standard 2.0 speaker package as seen with its predecessors, providing this sound connection through the help of a 3.5mm audio jack. There's a second 3.5mm AUX jack thrown in for the detachable microphone too, a feature that offers a uni-directional pickup, a frequency of 50 - 16,000 Hz, an impedance of < 2.2KOhm and a sensitivity of -38 dB. These figures ensures it sits in the general gaming headset grade of audio and provides almost identical specifications to the SteelSeries Siberia V3 PRISM which I reviewed previously.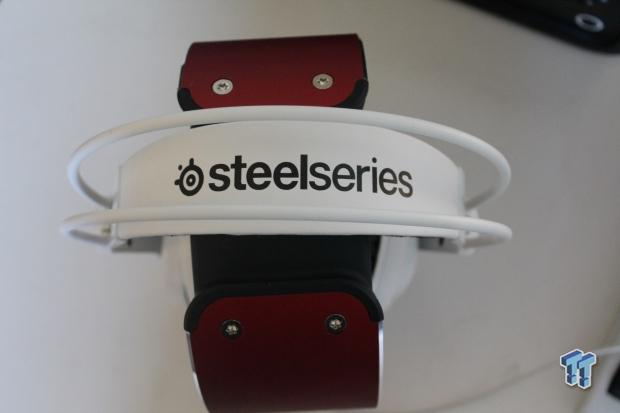 The drivers themselves offer a frequency of 10 - 28,000 Hz, an impedance of 32 Ohm and an SPL@1KHz of 112dB. These specifications once again rank it in the middle ground of gaming headset territory. The cable connection isn't braided but comes with an in-line control unit, designed to alter sound levels and switch on or off your microphone.
This product once again features an expanding-bridge style headband (also known as the Siberia suspension system) and plush leather earcups that result in an over-ear design. The sound connection from earcup to earcup also runs within the frame of the headset, not externally, as is becoming common with many manufacturers.
Pricing & Availability
The Siberia 200 can be purchased for $79.99 with free shipping from Amazon, seeing it line up with competitors such as the Tt eSPORTS Cronos AD, HyperX Cloud, and it comes in $10 cheaper than the SteelSeries v3 PRISM. This price point puts it right in the middle of gaming headset territory, being between approximately $49 and $149 across multiple international brands.
What's in the box?
The Siberia 200 initially falls where many other SteelSeries headsets do, with that being the accessories area. While it does come with a useful double 3.5mm AUX 2-ring splitter to single 3-ringed 3.5mm jack for use on mobile, tablets or laptops, with only one jack (for sound and microphone), this headset doesn't come with much else.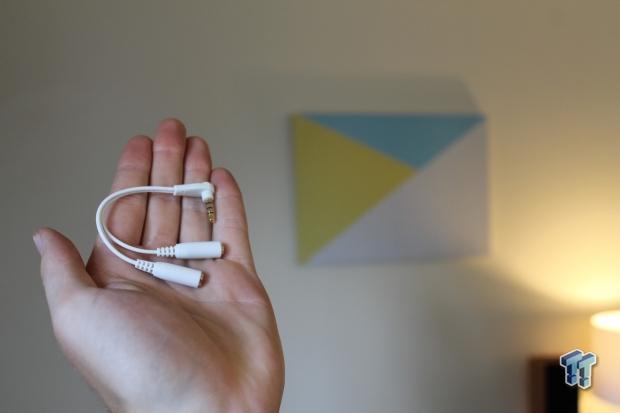 There's no carry pouch included, but there are some stickers. With SteelSeries putting a large amount of funding into gaming tournaments, teams and events alike, a carry pouch would be perfectly suitable for its target audience. A plush bag will not only keep your shiny new headset relatively free of scratches and bumps while in transit but is also a nice memento that shows the company truly cares about the package it presents. I'm not saying that SteelSeries doesn't care about the customer in this case, but it always feels great when you buy a product that comes packed with goodies, no matter how cheap they may be to manufacture.
Let's dig deeper
SteelSeries does, and always has done, a brilliant job of making an almost all plastic headset look and feel classy. Most other headsets constructed mainly out of plastic feel cheap, tacky and flimsy, whereas this SteelSeries product once again has that lightweight feel but is sturdy enough to withstand a few rage-induced sessions.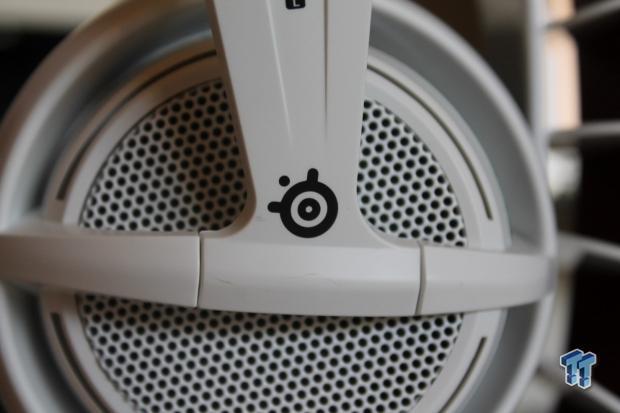 This headset falls short on the size issue once again, though. My head is a little larger than most, and it's just able to fit on, however, if you're a little heavier or are rocking a larger noggin, no offense, but this might not be the product for you. While the product does boast a lightweight frame and minimalistic design, the first downfall comes with the overall size.
Onto another topic - the thin earcups are great, and that's due to the sheer size of them. SteelSeries has hit the nail on the head in this aspect, running a thinner but larger circumference earcup on its products for many years now. This factor ensures that they're able to save costing on padding and leather surface area, but still fits large ears well.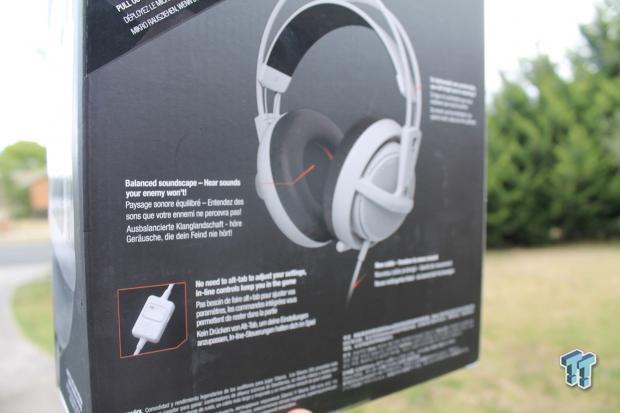 The retractable microphone is practically identical to previous models. It retracts well and almost fully into the headset, sounding perfectly fine for any gaming option. I wouldn't go starting a YouTube career or streaming channel with this microphone alone, but it's perfectly fine for Skype, Mumble and TeamSpeak. My friends in Mumble mentioned that it was a little tinny which is to be expected from a headset microphone when compared to my Razer Seiren desktop pick up, but they were able to understand me fine while gaming.
The in-line control unit feels solid and responsive. There's no sound crackling when the volume is turned up and down, and SteelSeries has done a great job with making the microphone mute button quite flat, meaning it shouldn't get caught on your shirt and keep muting your microphone accidentally - it happens with other products, believe me!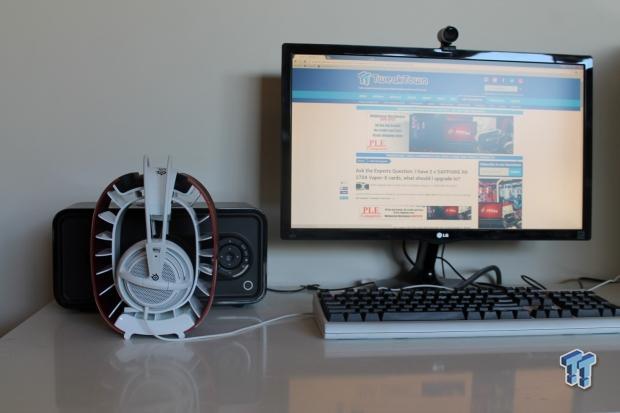 Wander the wasteland and frag it up in Dota 2, an analysis
I tested this headset out in both the recent release single player title Fallout 4 and six games of Dota 2. These two games allow for mighty different experiences. While they're not only different in-game styles, my usual squad of gaming mates tend to take Dota 2 quite seriously, whereas in Fallout I like to crank the music and cruise around to relax.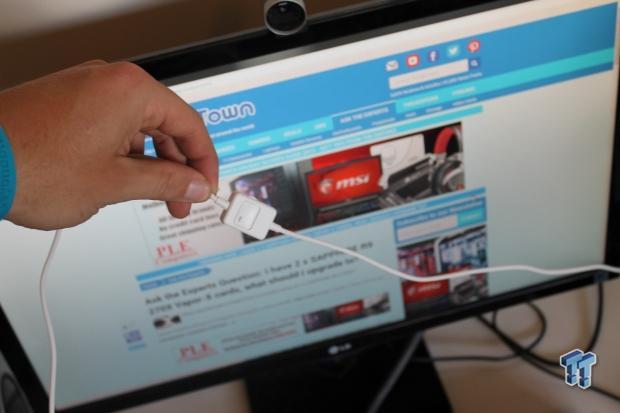 Luckily for me, I was able to whip out a rocket launcher and take on a mission with the Minutemen in Fallout 4 soon after getting this headset. I instantly thought to myself that "the explosion of this will surely test out the bass and see if there's any improvement by SteelSeries in this regard!". I was pleasantly surprised as my foes went flying off into the distance, limbs detached from their torsos. Not only was the rocket launcher awesome to use, but SteelSeries has made a solid improvement in the bass department.
Jumping into Dota 2 and turning the music down a little lower, this headset showcased excellent balance. The addition of some extra bass didn't drown out everything else that was going on, but it was a welcome addition to the overall experience for sure. I was able to concentrate on my team communicating with me via Mumble (VOIP program) while listening out for in-game sounds.
The bass sure isn't on par with audiophile headsets, and you have to understand that, but for a price range of $80, it's what I would describe as adequate - nothing more and nothing less.
Don't stop the music
Gaming headsets are expected to offer an all-rounder package in this day and age, the top ranking models can tackle some serious rounds of CS: GO while still pushing out tunes through Spotify at an acceptable level.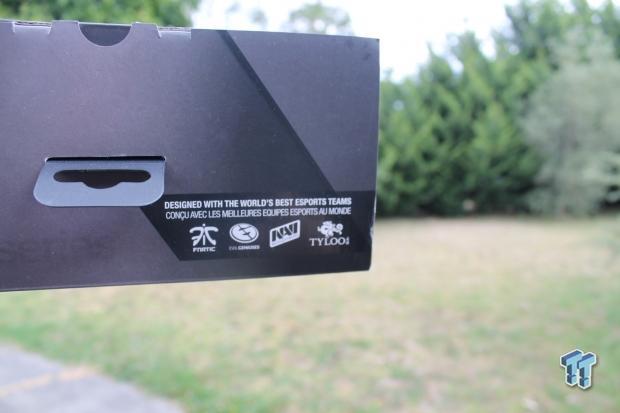 Quieter tracks containing a wide variety of soft sounds is where the Sibera 200 shines. Listening to Pink Floyd's 'Shine On You Crazy Diamond' reports back a great experience, with SteelSeries showing off attention to detail in the higher-end of the sound spectrum.
As for something a little heavier, being 'Ayy Ladies' by Travis Porter and Tyga, shows that this is yet another Siberia model fairly devoid of punchy bass. While there are snippets of booming bass present when pumping this song at around 70% volume, you're able to count every bass punch and kick that's missed.
Overall the headset offers a better bass response than previous SteelSeries headsets, that's for certain, but it's still nothing amazing.
What's Hot
Lightweight and strong: Constructed mainly of plastic, this headset is light and will survive quite a few falls - bouncing and springing back into action instantly.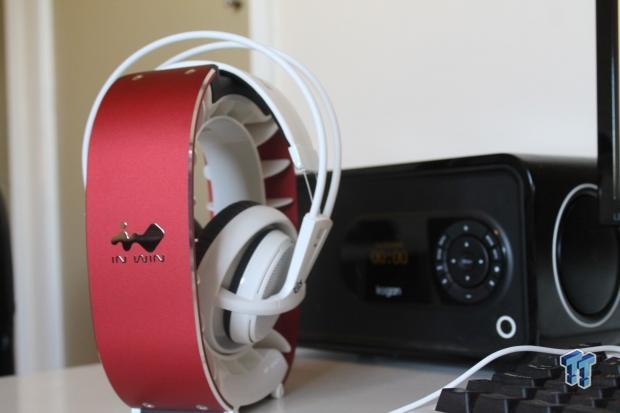 Easy to clean: The plastic exterior and leather earcups mean it's a breeze to clean.
Attention to detail through the higher-end of the audio spectrum: Continuing the SteelSeries legacy, the Siberia 200 showcases great attention to detail in the higher range of the audio spectrum - meaning that footsteps in FPS titles and quiet harmonic music tracks both perform quite well.
What's Not
Big heads beware: If you're rocking a larger noggin, this is another SteelSeries headset to steer yourself away from.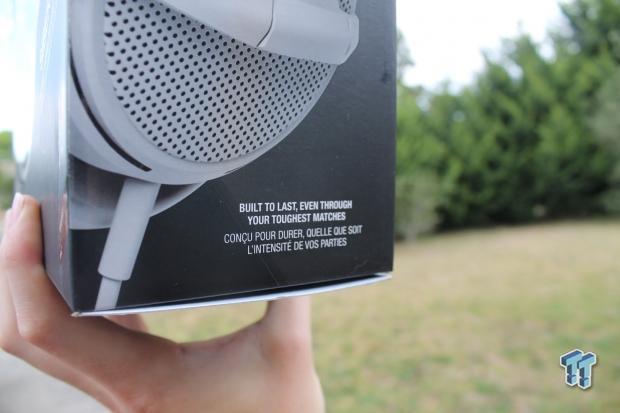 Lack of punch, lack of bass: While the Siberia 200 offers much better overall bass than seen with previous products, there's still a distinct lack of punchy bass - devout lovers of hardstyle and hardcore music should steer clear.
Final Thoughts
SteelSeries has showcased once again that they are great at what they do, but once again fall a little short in the bass department. This headset will excel in any FPS title and offers a brilliant higher-frequency sound stage, but falls short yet again in the punchy bass department.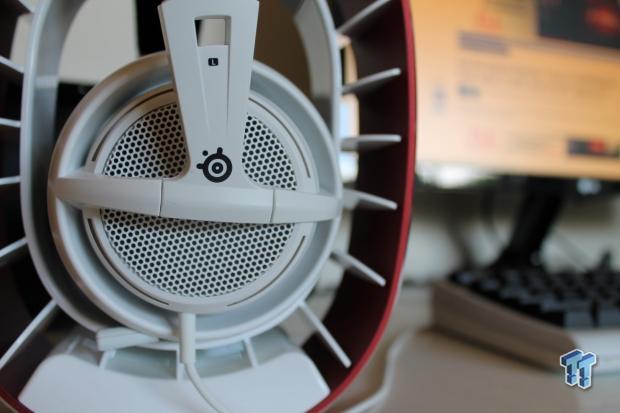 While the overall bass experience has been improved over previous models, I would still be hesitant to recommend this product to people looking to play a wide variety of games and listen to a vast range of music genres.
In conclusion, while this headset is another great-looking, lightweight and comfortable SteelSeries product, those with larger heads or lovers of punchy bass should look at other options. However, if you're an FPS nut, it would be hard to look elsewhere.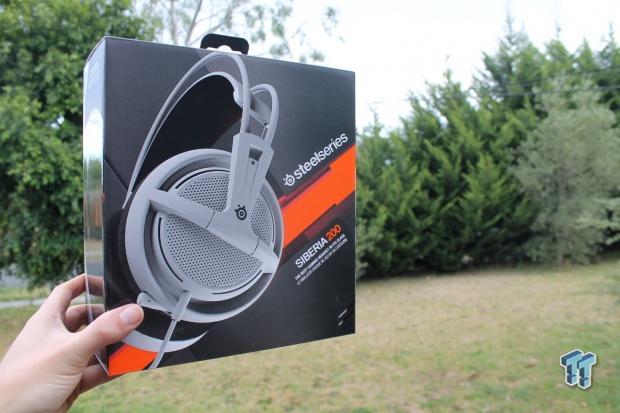 | | |
| --- | --- |
| Performance | 75% |
| Quality including Design and Build | 85% |
| General Features | 80% |
| Bundle and Packaging | 70% |
| Value for Money | 80% |
The Bottom Line: Another almost-perfect SteelSeries FPS headset that's comfy and lightweight, but falls short to a wider audience due to a lack of punchy bass and smaller sizing.
PRICING: You can find products similar to this one for sale below.

United States: Find other tech and computer products like this over at Amazon.com

United Kingdom: Find other tech and computer products like this over at Amazon.co.uk

Australia: Find other tech and computer products like this over at Amazon.com.au

Canada: Find other tech and computer products like this over at Amazon.ca

Deutschland: Finde andere Technik- und Computerprodukte wie dieses auf Amazon.de
We openly invite the companies who provide us with review samples / who are mentioned or discussed to express their opinion. If any company representative wishes to respond, we will publish the response here. Please contact us if you wish to respond.