HIS Multi-View x2 HDOCK1 USB 3.0 Dual Display Docking Station Review
Here's our thoughts on the HIS Multi-View x2 USB dual display docking system. If you need to add more displays and connectors, come and take a look.
Published Sat, Feb 28 2015 6:20 AM CST
|
Updated Tue, Nov 3 2020 6:59 PM CST
Rating:

92%
Manufacturer: HIS
Introduction, Specifications, Pricing & Availability
Docking stations are extremely handy tools when you're looking to use a notebook as your main system, however, they're not always needed. This means HIS had a problem to solve - how do you entice consumers to purchase your product that isn't necessary?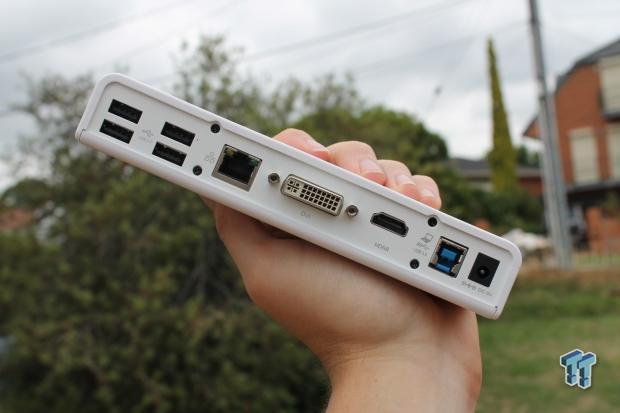 The answer, it seems, is by jam-packing it with a plethora of different ports and features. In this review, I'll go over the form and functionality of the HIS Multi-View x2 USB dual display docking station, alongside explaining some practical-use applications that it you may want to consider.
Without any further hesitation, let's check it out!
Specifications
As similarly seen with its smaller-sibling, the HIS Multi-View portable USB docking station, this product connects to your preferred system by the means of a single USB 3.0 cable, alongside being provided with a wall adaptor in order to help power the beast.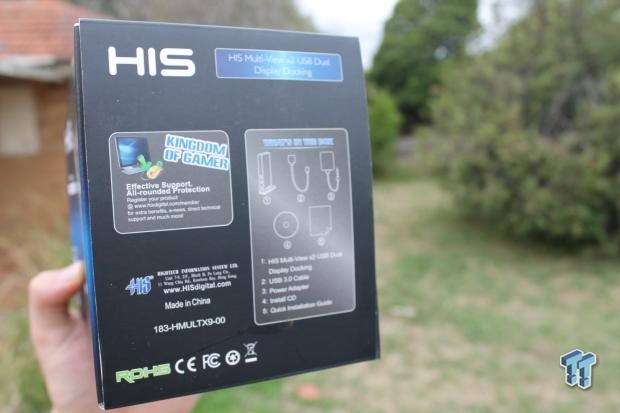 As for display options, you're met with HDMI and DVI offerings, which enable you to push a 2048x1152 resolution image to a maximum of six monitors, as according to the packaging (with the help of adaptors). However, general use will see you utilize a maximum of three - the laptop itself, a DVI connected panel and a HDMI connected screen.
What HIS has done to help set this product apart from others is include a large range of USB port options. This means there are four USB 2.0 ports located on the rear, alongside two USB 3.0 ports on the front of the device. One of these USB 3.0 ports is also claimed to contain a fast charge feature, meaning that any external device can take full use of a 1.5A output - three times faster than a your general PC USB port, rated at 0.5A.
This docking station also includes a sound and microphone jack, alongside a single gigabit Ethernet connection port.
The box claims that this product can be connected to your computer through either USB 3.0 or 2.0, but I would assume you will experience some quality-of-use issues when connecting it through a USB 2.0 port, due to the data transfer speeds being much slower.
Working with any Windows 7, 8 and 8.1 system - Apple Mac users are not left out, with further support included for Mac OS 10.9. The whole unit comes in at 1.7 pounds with all accessories included and measures a small 18.2 x 7.2 x 3.2cm.
Pricing & Availability
We found the HDOCK1 listed on Amazon for $108.12 at the time of writing. This makes it a pretty good deal for what you get from the device.
What's in the box?
Complete with the unit itself, the power pack, a driver and manual mini-disk, a quick-start guide and a USB 3.0 cable, all of the products are packed in nicely - meaning there should be no concern when ordering this unit online.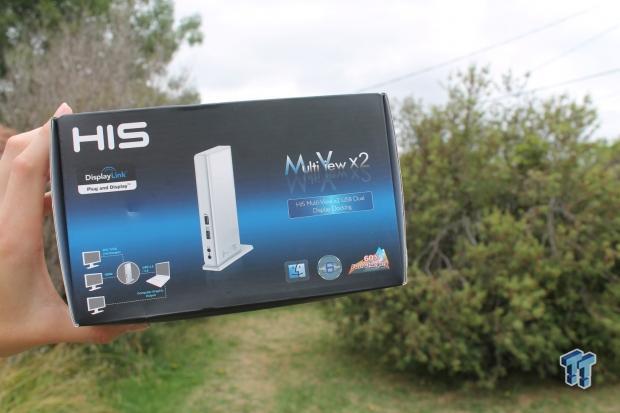 The power adaptor comes with various quick-switched prongs (suitable for a variety of countries), and the USB 3.0 cable is of adequate length, in order for you to place the unit where is most optimal.
Make sure you read the quick-start paper guide before installing your product otherwise problems may occur later - taking special note of the part that says "DO NOT connect the docking to a computer before installing the provided driver."
PRICING: You can find the HIS Multi-View x2 USB Docking Station (HDOCK1) for sale below. The prices listed are valid at the time of writing but can change at any time. Click the link to see the very latest pricing for the best deal.
United States: The HIS Multi-View x2 USB Docking Station (HDOCK1) retails for $108.12 at Amazon.
A Closer Look
Let's dig deeper
Although fairly tall, the unit as a whole looks quite nice. It's good to see that the USB 3.0 cable included is also of a good length, meaning that the product can be placed wherever you see fit. There's going to be quite a lot of cables coming out of this device, so you're going to want to make sure it's set up well.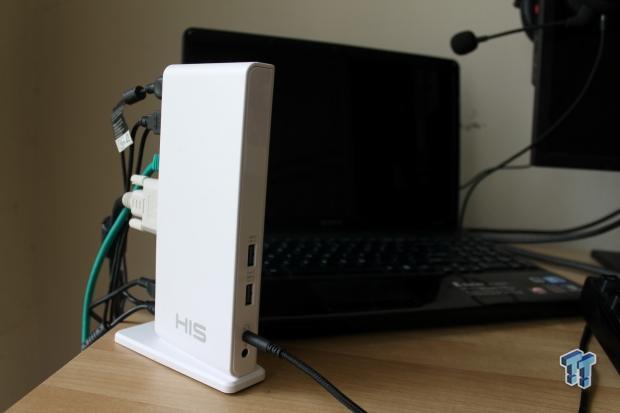 The connection between the product and the base feels sturdy, alongside the device itself feeling well-built and properly designed. Most of the cables that will be plugged in over extended periods of time will be banished to the ugly rear of the unit (which no one will see), with the audio and USB 3.0 ports being located on the front of the device, meaning they're easy to access for general use.
The power adaptor is quite long and comes with plenty of different connection options, meaning this single package is suitable for many countries, alongside the power and device-connection ports being located in the hardest to reach place on the device - on the bottom. Why does this matter? It's nothing huge, but it's a nice touch. These cables are unlikely to be removed or altered in future, meaning that the hardest task is completed from the start and the cables you want to chop and change are located in easy-to-reach areas.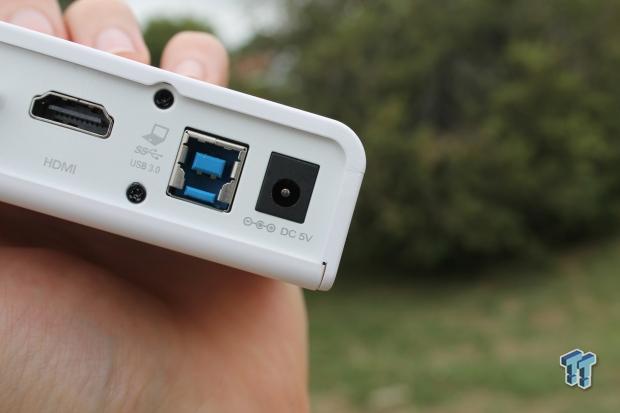 The stand is wedge-like in shape and holds the product firmly and at first it feels like there should be no real issues of the device falling over, even when laden with multiple cables pulling it back. HIS has tried to account for the extra weight burden by giving you more length and the wider portion of the stand at the rear of the device. I'll cover this section later on in the review during the testing process.
Putting it to use
Compared to its smaller sibling, the HIS Multi-View USB portable dock, this product's longer USB cable makes for fantastic set-up options. As you can see below, I was able to easily set up the laptop and this dock on a small desk, connecting my headset, peripherals, web-cam and monitor without much issue.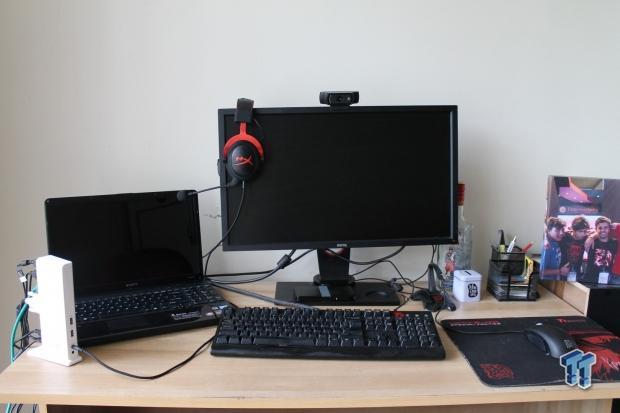 There may be an issue with the product becoming slight unbalanced when it's jam-packed full of cables, however. With the following components plugged in to the device, it was becoming fairly light towards the front:
1x DVI for monitor

2x USB 2.0 for keyboard and mouse

1x USB 2.0 for webcam

1x Power socket

1x USB 3.0 data connection

1x Ethernet cable
Now it certainly wasn't falling over, but it felt like it was close to doing so. This means that if you're plugging in another monitor (through HDMI) and filling up the final USB slot, it may become unstable.
As for something different, this product can be also used in general desktop applications. Sometimes systems containing on-board graphics and general office PC's won't have multiple video outputs located on their motherboard. Simply installing the drivers and plugging in this system means that an extra monitor or two can be used easily. There's also the added option of multiple USB ports on this device and the smart-charge capabilities, meaning that any HTPC or mini office system can be easily expanded to suit more scenarios.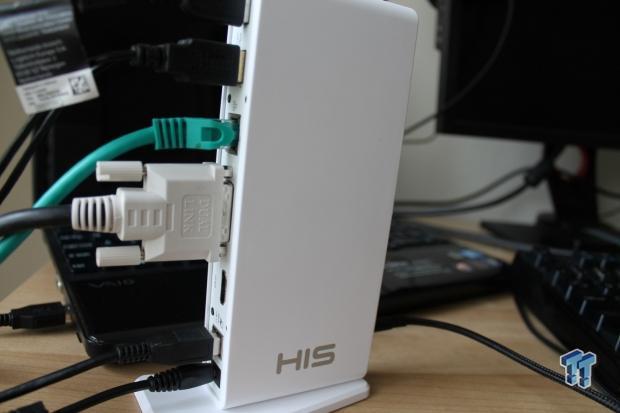 Thankfully, this device enables you to use both of the display outputs at once (unlike its smaller sibling), further allowing you to use up to six total monitors - providing you use adaptors. If for some reason you really want to display that picture of Gabe Newell in a full 360-degree rotation around you, there is now an option to do so.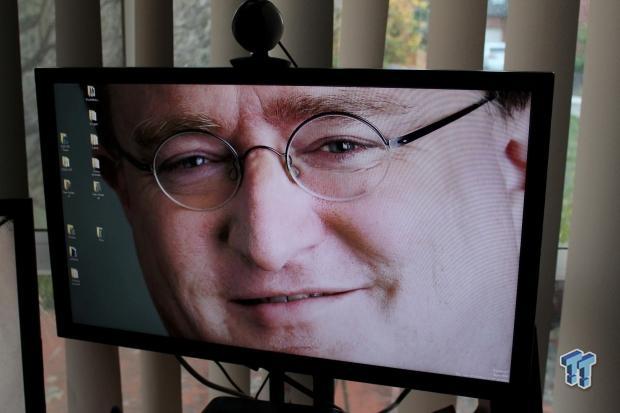 What's Hot, What's Not & Final Thoughts
What's Hot
The structure: It's very solid with a firm connection to the base. I see no issues if it's accidentally knocked off your desk a few times during set-up.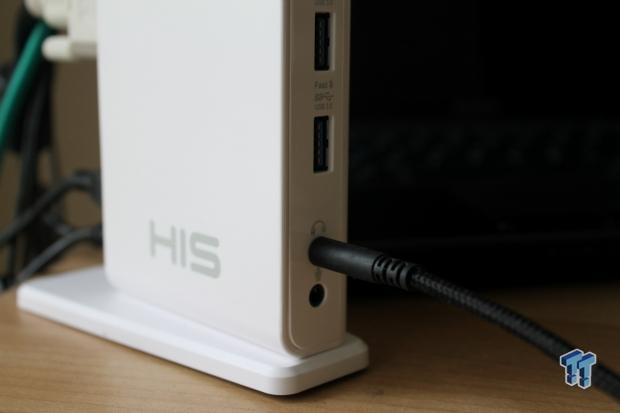 The connections: Four USB 2.0 ports, two USB 3.0 ports, Ethernet, audio jacks, DVI and HDMI ensure that basically any set-up you have will be fully functional operational thanks to this product.
Fast charging: With one of the USB 3.0 ports on the front face supporting fast charging, you can fill your phone or tablet battery up to three times faster than a general USB port on your PC.
The design: With the messy cables kept to the back and quick-access ports at the front, your desk will be neater and more easily organized because of it.
What's Not
It's a balancing act: Filling up the rear panel with cables will see the base a little light on its feet - if your desk isn't sturdy or you're likely to bump the device, expect it to possibly crash onto your floor.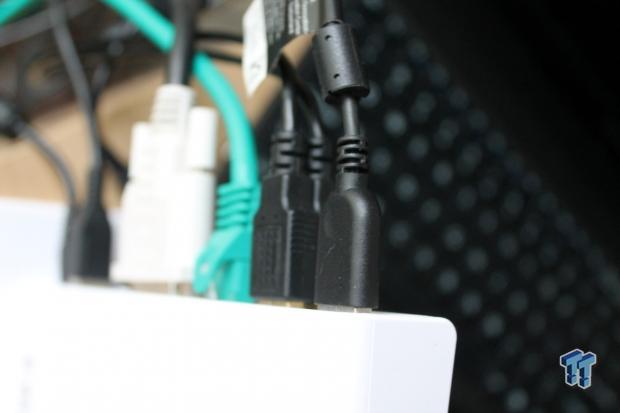 Final Thoughts
This docking station comes with basically anything you could wish, dream or hope for. The only real setback is the fact that it's a little light on its feet when loaded up. Complete with a decent price tag, a plethora of connection options, fast charging, easy to install drivers, and a simple connection procedure, it's hard to beat.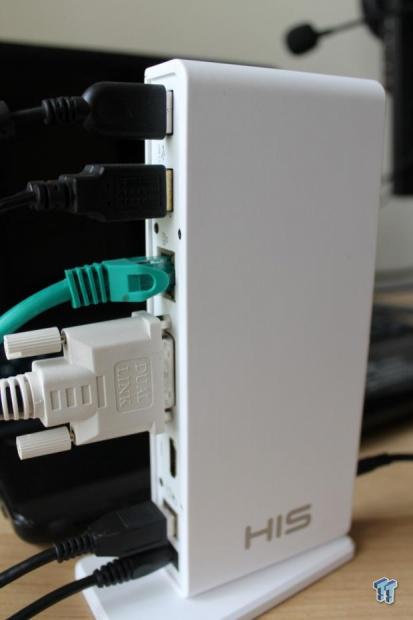 At first installing the drivers is quite daunting and may seem difficult, however, you'll find that this product is very easy to use in the long-run. All it requires is a simple double-click on the driver, located within the provided CD package or by downloading it online.
I would suggest this product to anyone looking at using a singular laptop as a desk-based system with extra portability in mind. Its single-cable connection gives you access to whatever devices you may want to use, it can then be unplugged and taken to meetings or on travel with next-to-no effort, unless you classify unplugging one cable as hard.
PRICING: You can find the HIS Multi-View x2 USB Docking Station (HDOCK1) for sale below. The prices listed are valid at the time of writing but can change at any time. Click the link to see the very latest pricing for the best deal.
United States: The HIS Multi-View x2 USB Docking Station (HDOCK1) retails for $108.12 at Amazon.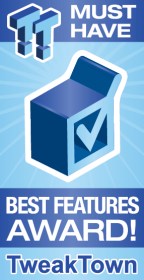 | | |
| --- | --- |
| Performance (including connections) | 95% |
| Quality including Design and Build | 85% |
| General Features | 95% |
| Bundle and Packaging | 95% |
| Value for Money | 90% |
The Bottom Line: With a myriad of different connection options available through one USB 3.0 cable, we highly recommend this product for anyone looking at a desk-and-travel notebook option.
PRICING: You can find products similar to this one for sale below.

United States: Find other tech and computer products like this over at Amazon.com

United Kingdom: Find other tech and computer products like this over at Amazon.co.uk

Australia: Find other tech and computer products like this over at Amazon.com.au

Canada: Find other tech and computer products like this over at Amazon.ca

Deutschland: Finde andere Technik- und Computerprodukte wie dieses auf Amazon.de