HIS Multi-View HDOCKP USB 3.0 Portable Docking Station Review
If you're interested in using a single ultra-thin laptop to power all of your work, a docking station might be on your mind to expand its capability.
Published Thu, Feb 26 2015 11:50 PM CST
|
Updated Tue, Nov 3 2020 6:59 PM CST
Rating:

81%
Manufacturer: HIS
Introduction, Specifications, Pricing & Availability
Marketed as great to use with your Apple MacBook, notebook or Windows 8.1 tablet, a docking station is a handy addition when suitable exterior display and LAN ports are not available, generally the case if the device you're using has been designed in an ultra-thin package.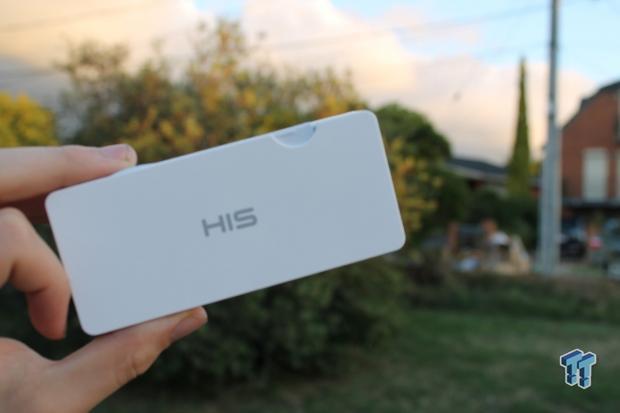 This HIS Multi-View portable docking station is one of two in the series. Its bigger brother, the Multi-View x2 offers similar features, but contains the addition of more displays, USB ports and audio options.
Whether you need a docking station or not is up to you, however, this review will go over some of the good and bad points that this product has to offer.
Specifications
All running through a single USB 3.0 cable, this product offers you display output options of either VGA or HDMI, offering resolution support of up to 2048 x 1152 pixels.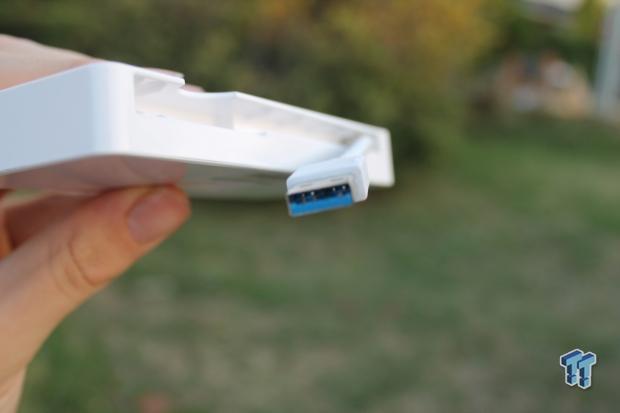 Also featured is a single USB 3.0 port and a Gigabit Ethernet socket, all of which work on Windows 7, 8, 8.1 and Mac OS 10.9.
These features are all wrapped up in the 12.4 x 5.5 x 1.7cm shell and weighing in at a tiny 140 grams - around the same as you would expect from most headsets. It's also worth mentioning that although it is USB 3.0, the website claims that this product is backwards-compatible with USB 2.0 ports, but that will most likely reduce performance.
Pricing & Availability
We found the device listed on Amazon for a fairly reasonable price of $81.99 at the time of writing.
What's in the box?
Presented in an extremely simple package, the Multi-View's box simply contains the unit itself, a quick-start introduction manual, and an installation mini-CD for Apple Mac and Windows platforms.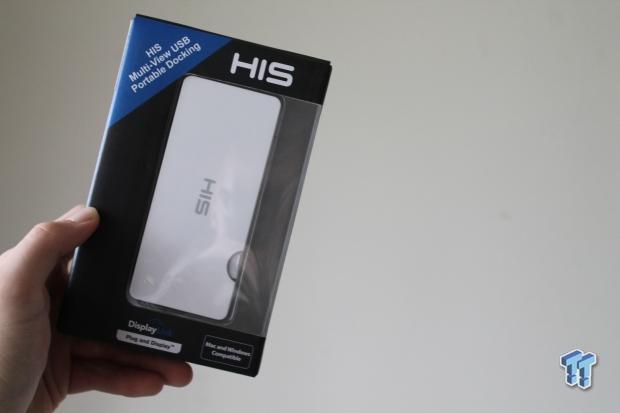 The driver CD is well laid out and easy to understand, alongside the PDF manual contained within. This is a plus when compared to other brands, as the manual will take a little bit of reading - unless you get lucky with the set-up.
Make sure you read the quick-start paper guide before installing your product, otherwise problems may occur later. Take note of the part that says "DO NOT connect the docking to a computer before installing the provided driver."
PRICING: You can find the HIS Multi-View USB 3.0 Portable Docking Station (HDOCKP) for sale below. The prices listed are valid at the time of writing but can change at any time. Click the link to see the very latest pricing for the best deal.
United States: The HIS Multi-View USB 3.0 Portable Docking Station (HDOCKP) retails for $81.99 at Amazon.
A Closer Look
Let's dig deeper
The first thing that jumps out at me is the small attached cable. It tucks away nice and neatly inside the device, however, because it's quite short and stiff, it may get in the way of your laptop desk set-up.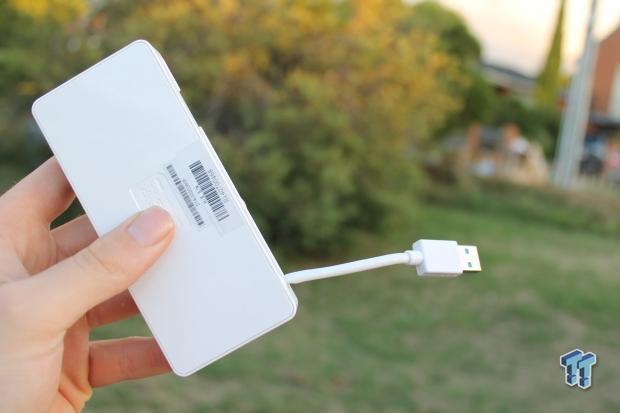 The desk I conduct my work on isn't the biggest. When I removed my second monitor and placed a laptop there for testing, plugging in the device wasn't easy thanks to the laptop having extremely limited and closely-located USB ports.
The device itself looks quite nice and is extremely small and portable, I just hope for future models to contain either USB extension or longer connected cable - once you've plugged in a monitor, LAN cable and USB device - the placement of the actual device is paramount in keeping your desk organised.
This product feels sturdy and offers all of the ports nicely located on the same face, which means it's easy to use. I can see this product fitting in almost any laptop carry-bag quite well as it did with mine.
Putting it to use
As I explained previously, the short USB cable can be a pain, as you can see below - there's only really one way to connect it to my laptop. Now imagine a HDMI cable, Ethernet cable and USB device all plugged in at once - you've got yourself a mess of wires in one spot.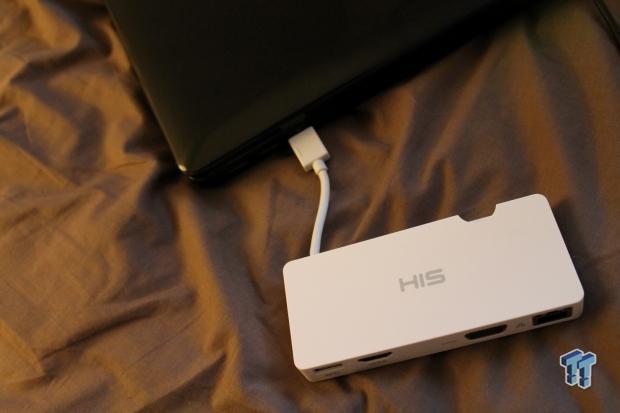 To be honest, when being used on the laptop which I currently have, this device isn't extremely useful. The HIS Multi-View is usually reserved for devices like ultra-thin Zenbook's or your various MacBook offerings - this is due to them often not including the various display or an Ethernet port as standard (without adaptors).
As for something different, this product can be used in general desktop applications. Sometimes office PC's won't have multiple video outputs located on their motherboard. Simply installing the drivers and plugging in this system means that an extra monitor can be used.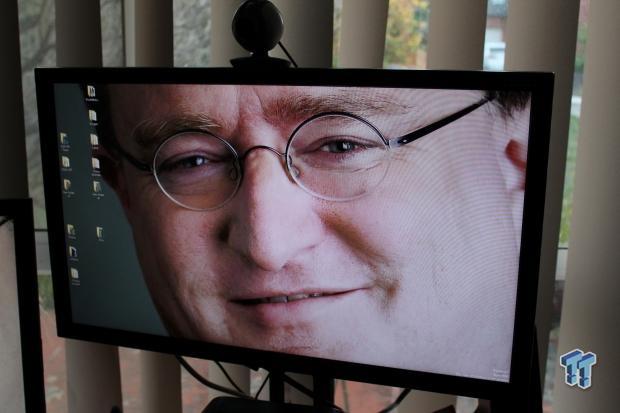 I tested this theory out for myself and you can see the result above - running on a BenQ 24" monitor. The picture is crisp and clear - working just as if it was plugged in through DVI, however, there's no saying if the 120Hz refresh rate will be available through this device. However, I don't think that any users would be buying this product with that in mind.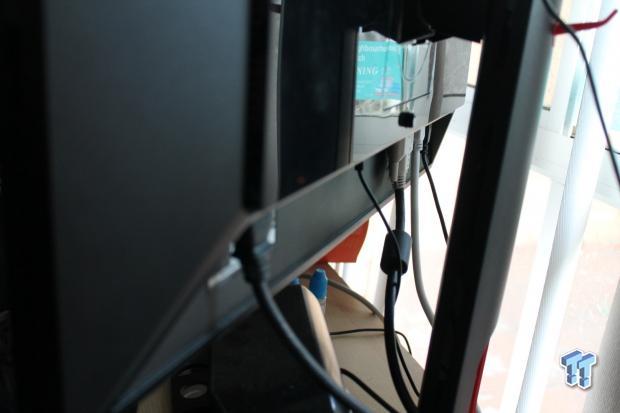 There is one main issue I have with the display outputs on this product. Generally (unless you're using a Zenbook or MacBook like mentioned before), your laptop will contain a video output port no matter what the model. The HIS Multi-View only allows you to display one monitor at a time, even though two ports are provided.
As explained in the manual, if you have a VGA and HDMI monitor plugged into this device, it will override the VGA port, supplying signal to HDMI only. It would be great if a device this small and easy could be used for two monitors, as it takes up next-to-no space on your desk, and would also enable people who work in multiple offices (and at home) to take the device with them as they see fit to help with multi-monitor displays. Using two (or more) monitors is becoming the norm in office work this day-and-age, so I see it as an extremely handy inclusion.
What's Hot, What's Not & Final Thoughts
What's Hot
The size: It's quite small and extremely light, making for easy transportation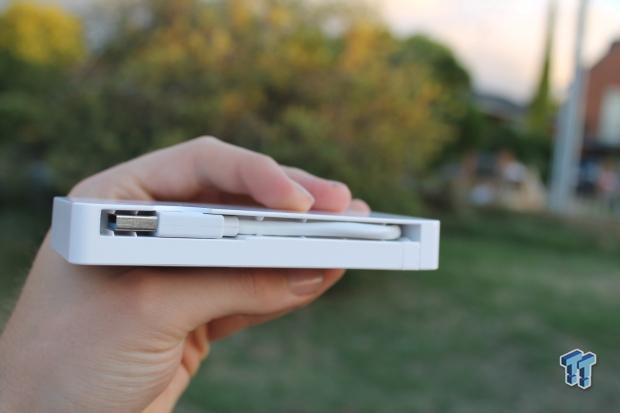 Sturdy design: It feels well-made, I wouldn't expect a few drops or knocks to worry it at all.
What's Not
Short connection cable: Unless your notebook USB ports are located exactly where is most practical for you, the short included USB connection cable may see this device (and the three cables coming out of it) in your way.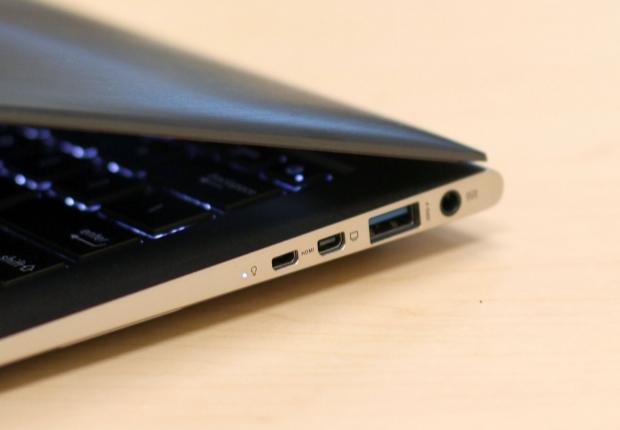 Lack of features: With only one USB output and one monitor port being available at any time, the capabilities of this product are limited for some applications.
Final Thoughts
Coming in at $81.99, this portable docking station is a handy tool if you're travelling with an ultra-thin device like a Zenbook or Apple MacBook and wish to easily enable monitor and LAN support without using various adaptors.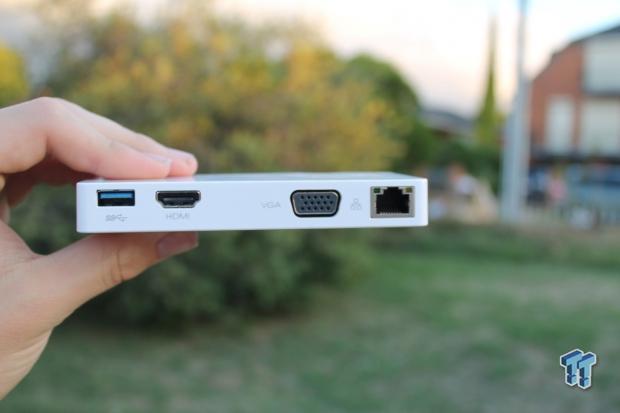 At first installing the drivers is quite daunting and seemingly difficult, however, you'll find that this product is very easy to use in the long-run.
It would be great to see multi-monitor display set-ups be available in the future, alongside more USB ports and a longer connection cable. However, if you're looking for something that is small, light and better priced than most, HIS has a good option for you here to consider if it matches your setup requirements.
PRICING: You can find the HIS Multi-View USB 3.0 Portable Docking Station (HDOCKP) for sale below. The prices listed are valid at the time of writing but can change at any time. Click the link to see the very latest pricing for the best deal.
United States: The HIS Multi-View USB 3.0 Portable Docking Station (HDOCKP) retails for $81.99 at Amazon.
| | |
| --- | --- |
| Performance (function and ease of use) | 70% |
| Quality including Design and Build | 85% |
| General Features | 70% |
| Bundle and Packaging | 90% |
| Value for Money | 89% |
The Bottom Line: If you're a user of ultra-thin devices like the Chromebook or MacBook Pro, this docking station is sturdy and a cheaper alternative than most others. It lacks some features, but for some, it could do the job well.
PRICING: You can find products similar to this one for sale below.

United States: Find other tech and computer products like this over at Amazon.com

United Kingdom: Find other tech and computer products like this over at Amazon.co.uk

Australia: Find other tech and computer products like this over at Amazon.com.au

Canada: Find other tech and computer products like this over at Amazon.ca

Deutschland: Finde andere Technik- und Computerprodukte wie dieses auf Amazon.de