RoboCop (2014) Blu-ray Movie Review
"Make him more, uh, tactical. Make him look, uh... Let's go with black."

Published
3 minutes & 21 seconds read time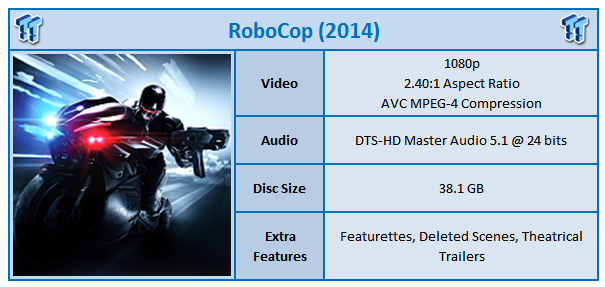 RoboCop (2014)
With its incredibly dark, even comedic over the top violence, stop motion effects and glib one liners, RoboCop is undoubtedly one of the quintessential 80's cinematic classics. So perhaps the only surprise in this modern reimagining is that it's taken nearly 30 years to happen. Isolated from franchise lore, RoboCop 2014 is a solid sci-fi action thriller, with equal parts thrills and brains. So why did audiences stay away? Well, the answer is kinda complex.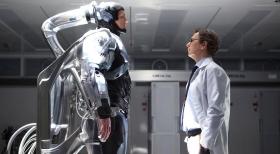 The year is 2028 and drone technology has improved to the point where mechanised robots patrol previously violent hotspots around the globe - everywhere except for the United States, thanks to the obstructions of Senator Dreyfuss (Zach Grenier).
OmniCorp CEO Raymond Sellars (Michael Keaton) continues to lobby for the domestic rollout, in order to strengthen sagging profits and seizes his chance when Alex Murphy (Joel Kinnaman), one of the few good Detroit cops is mortally injured in an explosion. With this event, Sellars has all the ammunition he needs to sell the benefits of his controversial program by putting a thinking man inside an OmniCorp battle suit.
Much of the criticism levelled at the film revolves around the eschewing of the hard 'R' rating of the original, which reveled in blood, severed limbs and language, one that even after 25 years on still has the power to shock. RoboCop 2014 is a much more sanitised and accessible feature which admittedly pushes the boundaries of a PG-13 even if it doesn't make sense (a mass shootout is played out in the dark with bad guys donning infra-red glasses, despite Robo being similarly equipped), but results in a significantly different tone and end product.
Despite my general antipathy to the deluge of reboots and the like, it's hard to ignore the obvious efforts and well-meaning intentions both in front of and behind the camera. Still, I can't help but feel that something is 'off', and the writers have not capitalized enough on the moral questions the film raises. Ultimately, RoboCop just isn't that engaging; it's a sugar hit of effects that won't have much longevity, it's gotten fans of the original instantly off side and at the end of the day, it's just not a property that needed to be remade. And I believe that's the key to RoboCops perceived failure.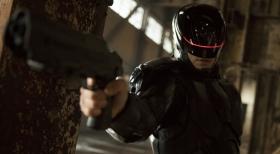 Video
RoboCop is encoded with AVC MPEG-4 compression and presented in the intended aspect ratio of 2.40:1.
Lensed on a combination of digital Arri Alexa and Red EPIC cameras and finalised in a 2K digital intermediate, RoboCop certainly looks the sum of its parts, a sharp and glossy presentation that pleases the eye and ticks all the right tech boxes too.
Color tones are well balanced, and superbly contrasted, regardless of whether a scene is set in perfect light, or the dim of darkness. At all times, this is incredibly detailed presentation, which admittedly does reveal some of the infrequent deficiencies in visual effects sequences, but soars on fine textures and tones.
I didn't detect any issues with macro blocking, aliasing or any other digital nasties - this is tier one encoding from an impeccable source. Top marks all round.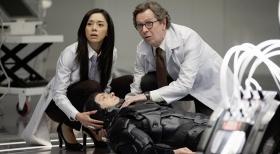 Audio
RoboCop is presented in DTS HD Master Audio 5.1, at 24 bits.
There's certainly nothing subtle about RoboCop's re-imagination, which is basically as aggressive as they come. The front and rear soundstages coalesce into a convincing and utterly complete 360 degree sound field which is mightily impressive, even if it draws attention to itself unnecessarily.
I didn't detect any issues with audio sync nor dialogue intelligibility.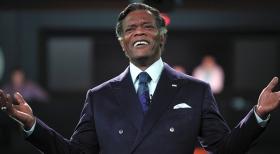 Extras
The equivalent of a 'pump and dump', it appears that Fox and MGM haven't given much love to the supplements section, although there are a few nugget. Let's take a look.
The bulk of the package is served by three featurettes, which total around 30 minutes of footage. The first, The Illusion of Free Will: A New Vision looks at the differences between the original, and the remake - particularly revolving around the changing world, which serves as a particularly important element to Robo circa 2014, whilst To Serve and Protect: RoboCop's New Weapons looks, rather unsurprisingly, at the cache of Robo's high tech machinery that goes boom quite satisfyingly. The RoboCop Suit: Form and Function featurette looks at the newly upgraded suit and the visual effects necessary to depict the man (or what's left of him) behind the armor.
Next are 6 minutes of generally superfluous Deleted Scenes and three minutes of faux Omnicorp Product Announcements, which you'll probably grow quickly tired of.
Finally, we have two Theatrical Trailers in 1080p.
PRICING: You can find RoboCop (2014) on Blu-ray for sale below. The prices listed are valid at the time of writing but can change at any time. Click the link to see the very latest pricing for the best deal.
United States: RoboCop (2014) on Blu-ray retails for $25.78 at Amazon.
Canada: RoboCop (2014) on Blu-ray retails for CDN$19.99 at Amazon Canada.
Australia: RoboCop (2014) on Blu-ray retails for $29.99 AUD at Mighty Ape Australia.
New Zealand: RoboCop (2014) on Blu-ray retails for $34.99 NZD at Mighty Ape NZ.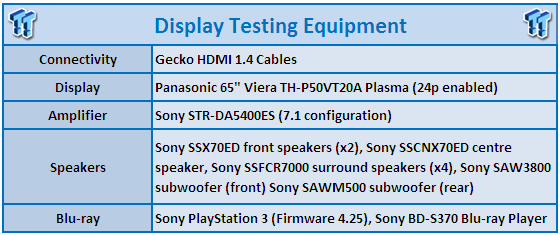 PRICING: You can find products similar to this one for sale below.

United States: Find other tech and computer products like this over at Amazon.com

United Kingdom: Find other tech and computer products like this over at Amazon.co.uk

Australia: Find other tech and computer products like this over at Amazon.com.au

Canada: Find other tech and computer products like this over at Amazon.ca

Deutschland: Finde andere Technik- und Computerprodukte wie dieses auf Amazon.de
We openly invite the companies who provide us with review samples / who are mentioned or discussed to express their opinion. If any company representative wishes to respond, we will publish the response here. Please contact us if you wish to respond.