LG G3 Smartphone with SlimPort Review
LG's new flagship smartphone is here, with the G3 featuring a gorgeous 5.5-inch 2560x1440 display and much, much more. Read on for Anthony's full thoughts.

Published Jun 15, 2014 2:49 AM CDT
|
Updated Tue, Nov 3 2020 7:00 PM CST
6 minute read time
Introduction & Specifications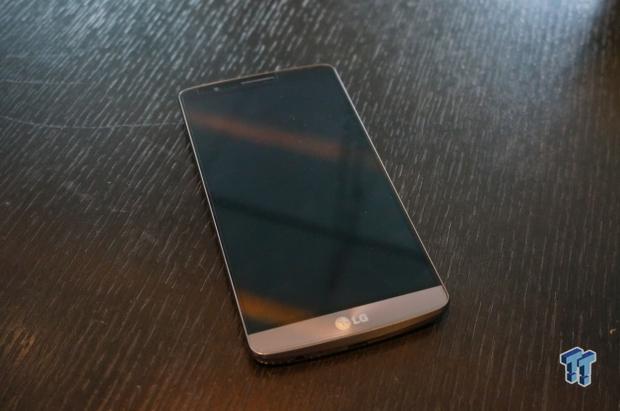 I have been excited about LG's G3 smartphone since the first rumors surfaced, but here I am, writing a review of LG's latest flagship, which has some serious specs behind it. The G3 smartphone is LG's biggest launch yet, with the South Korean company putting some serious weight behind it.
At the time of writing, it was only available in select parts of Asia, but the global launch happens next week (now as of publishing time), which is when consumers can get their hands-on one of the best Android-based smartphones in the world right now.
LG has provided the G3 with some key technologies and specifications, which have it leading the pack, even against the likes of Samsung and its Galaxy S5, or Apple with its ageing iPhone 5S smartphone. The new LG G3 smartphone is a true work of art, with current rumors suggesting that the upcoming Nexus 6 will be based off it – something I truly hope happens.
Specifications
We have a mouthful of specifications on the G3, but let's start with the star of the show: the absolutely gorgeous and eye-popping 5.5-inch 2560x1440 display. The G3 smartphone is the first smartphone in the world with a Quad HD display, and once you get the first look at it, you'll be hooked. It's truly gorgeous with beautiful deep colors and clarity that I simply haven't seen on another smartphone to date.
We have Qualcomm's Snapdragon 801 SoC, providing us with a 2.5GHz quad-core processor that will more than handle anything you throw at it. There are two versions available, 16GB and 32GB, which come with varying amounts of RAM. The 16GB version of the G3 comes with 2GB of RAM, while the 32GB version comes packing 3GB of RAM. We have the 32GB version with us today.
When it comes to the camera, we have a 13-megapixel rear-facing camera with laser autofocus, optical image stabilization and dual-LED flash. Up front, we have a 2.1-megapixel selfie-shooter, which is capable of shooting 1080p at 30FPS.
We have 4G LTE capabilities, Gorilla Glass 3 protecting the front of the G3, microSD card expansion (right up to 128GB), and a removable 3,000mAh battery.
We also have SlimPort support, which utilizes the microUSB port for some great connectivity. You can plug in a SlimPort adapter and easily have your G3 hooked up to your TV for some big screen gaming, or showing off those high-res videos you just shot in great detail on the rear-facing snapper.
Look & Feel, Just How Good Is That Screen?
The Look and Feel of the G3
At first glance, you can't help but be consumed by the gorgeous 5.5-inch 2560x1440 display, but it's not all about the pixels, either. LG has crammed as much as it could onto the display, pushing the 5.5-inch pixel-heavy display right to the edges. This means we have next to no bezel, which is something that really stands out when using the G3.
Round back, we have a brushed metal look, similar to the work done by HTC on its latest smartphones. It looks great, but I would've expected something a little better on an otherwise perfect smartphone.
It feels great to hold, with the 5.5-inch device not feeling like a massive smartphone. I have regular sized hands, and it feels super comfortable to use – be it watching YouTube videos, taking photos or videos, on a phone call, or typing up an e-mail or using Facebook.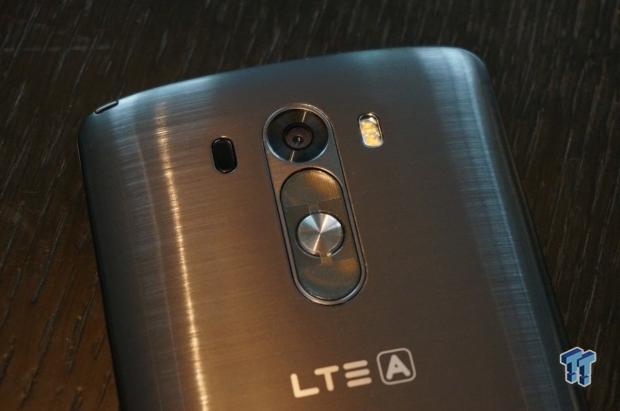 LG has opted for its usual volume rocker on the back of the G3, with the power button squeezed in the middle. The LG KnockOn feature is at play, so you can simply double tap the G3's display to wake it up, or put it back to sleep. This is a nice touch, as it means you don't need to rely on reaching, or trying to find the power button on the back of the G3.
The World's First Smartphone Display at 2560x1440 Is Nothing Short of Beautiful
The 5.5-inch display LG has used on the G3 is simply beautiful, the colors are vibrant, everything is razor sharp, and with the edge-to-edge display, it fills the front of the G3 perfectly. I have absolutely no negative things to say about the display that LG has baked into the G3 - it really is the biggest selling point here.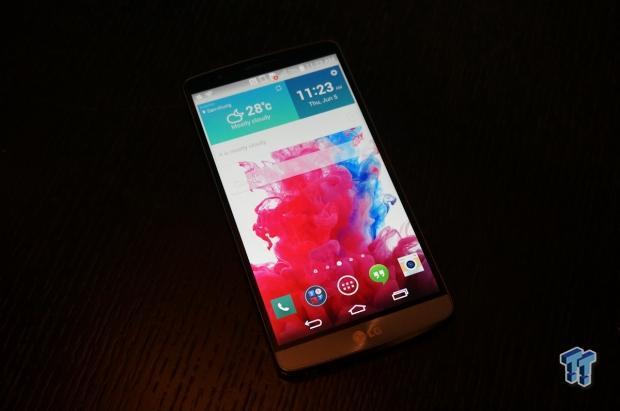 4K video playback is stunning, 1080p is just as good – watching YouTube videos at the highest resolution possible is again, nothing short of awesome. The edge-to-edge display LG has used makes good use of the front of the phone, so you're not getting an even bigger phone thanks to the already large 5.5-inch display.
The Quad HD display doesn't allow you to do anymore on the G3 than you would with a Full HD display, so you're not receiving anymore home screen real estate – which is a shame. The extra pixels are there to simply make everything else look much better.
Software & Camera
Software
LG has baked Android 4.4 KitKat onto the G3, which is something I was grateful for when powering up the smartphone for the first time. The LG team has done some great work with the UI, and it doesn't feel as overpowering as Samsung's TouchWiz (which I think is a joke right now).
LG's UI is simple, yet powerful, and the multi-tasking on it is something that you can get used to very easily. I'm a simple user, I don't use many apps outside of Gmail, Chrome, Drive, Facebook, Twitter (occasionally), Maps, MyGlass and a few others.
The KnockOn feature is great, as you can tap the front of the G3 twice to wake it up, and another two times to put it back to sleep. LG has amped this up by providing KnockCode, which lets you use knocking patterns to secure your phone.
The South Korean giant has also provided a new keyboard, known as the Smart Keyboard, which was actually quite pleasant to use. As a massive SwiftKey fan, I thought Smart Keyboard wouldn't be all that useful, but it ended up being something that I quite enjoyed on the G3.
The G3 connects, disconnects, and changes Wi-Fi networks faster than any smartphone I've ever used – which is something that all phones should do from here on out. I couldn't believe my eyes when I typed in the password for my Wi-Fi and it was connected within a single second.
Let's Take the Camera For a Spin
At first, I wasn't a big fan of the camera – but that all changed when I started getting used to the G3. LG's spiffy laser-assisted 13-megapixel rear-facing snapper is nothing short of bloody amazing. Instead of talking about it, I'm going to throw a bunch of photos for you to check out below. Click on them for the unresized and uncompressed version straight from the camera.
When it comes to shooting video, wow oh wow – the G3 has some incredible 4K video abilities. We have a video below.
That won't be all, we'll be doing a follow up review with many more photos and videos in the next week or two.
What's Hot, What's Not and Final Thoughts
What's Hot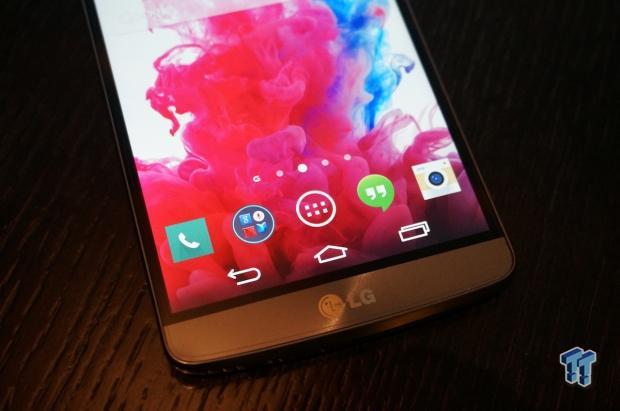 Quad HD Is Here, Please Don't Go Away: I don't think I'm ever going to be capable of going back to a smartphone without a Quad HD display. I know I will, but LG has spoiled us all with the G3's beautiful 2560x1440-capable display.
It's Blazingly Fast: Qualcomm's Snapdragon 801 SoC provides some serious horsepower, but so does the 3GB of RAM. Multi-tasking and loading the phone with games and high-res video does nothing to slow the G3 down.
SlimPort Connectivity: Analogix's SlimPort technology is something that more smartphones these days are receiving, but not enough of them include it. Once you used SlimPort, you'll never go back to anything else. I was able to hook up my G3 to my big screen TV to view the photos on my phone without lag – normally there would be very noticeable input lag, something that doesn't happen with SlimPort.
In saying that, games are even better – plugging in a simple cable and putting it into your TV can have you playing games on the big screen without input lag - just another reason why the G3 is the perfect Android phone right now.
LG + Android 4.4: LG has upgraded to Android 4.4 KitKat, so the G3 has the latest version of Google's mobile OS. LG hasn't changed the UI too much, but from what it has changed, it's something that you get used to quick. It also doesn't feel like it's over bloated with unnecessary UI elements that lead to confusion.
What's Not
It Doesn't Do My Laundry: From my first few days with the G3, there's nothing I can complain about. I'm going to use it for a few more weeks and provide a kind of "review 2.0" on it, something that will include some benchmarks, and more of a look at the camera. For now, it's a truly beautiful smartphone from what I've seen.
Final Thoughts
I was a massive fan of the G2 smartphone, giving it 90% when I reviewed it late last year. I also love the Nexus 5, which is made by LG, based off the G2, but the G3 is at an entire new level. LG has crafted a handset that puts them right at the top of the smartphone game, something I think will last for a while yet.
There are plenty of great handsets on the market right now, with the Sony Xperia Z2, HTC One M8, Samsung's Galaxy S5 and Note 3, but the G3 is in a league of its own thanks to the 5.5-inch 2560x1440 display.
It's hard choosing between smartphones right now, and even after reading this review – you might not be convinced yet. I would look at competition before dumping down the money on the G3, but if you do, you will not be disappointed.
This is LG's best work yet, by a long shot. Be on the lookout for a more thorough review to come in the next couple of weeks!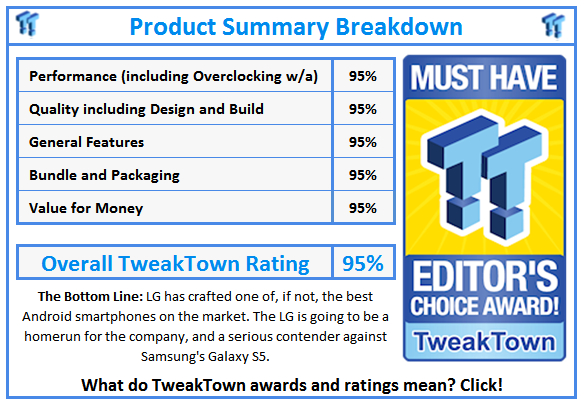 PRICING: You can find products similar to this one for sale below.

United States: Find other tech and computer products like this over at Amazon.com

United Kingdom: Find other tech and computer products like this over at Amazon.co.uk

Australia: Find other tech and computer products like this over at Amazon.com.au

Canada: Find other tech and computer products like this over at Amazon.ca

Deutschland: Finde andere Technik- und Computerprodukte wie dieses auf Amazon.de
We openly invite the companies who provide us with review samples / who are mentioned or discussed to express their opinion. If any company representative wishes to respond, we will publish the response here. Please contact us if you wish to respond.