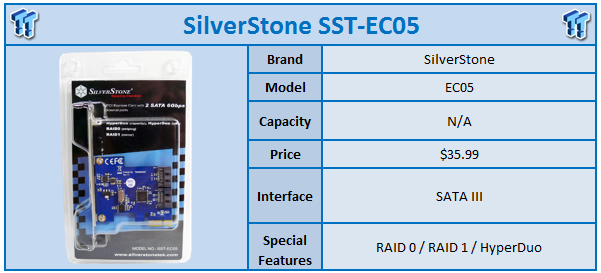 With the last few chipset releases from Intel, there has been a lack of SATA III capable ports for connecting drives. To get around this, the most common solution was to add a PCI Express card capable of adding multiple ports.
The SilverStone EC05 is a Marvell based solution that enjoys the capability of adding two SATA III ports. In addition to this, the EC05 has RAID 0 and 1 capabilities, along with HyperDuo. Compatibility of the EC05 extends as far as Windows XP, Vista, 7 and 8. The SilverStone EC05 is warrantied for a period of one year.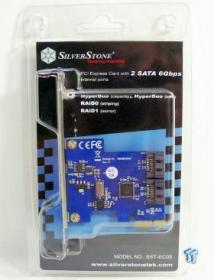 The EC05 is packaged in the standard plastic bubble packaging, which gives you a look at the card.
The scope of delivery for the EC05 includes both low profile and standard adapters, along with the software on disk.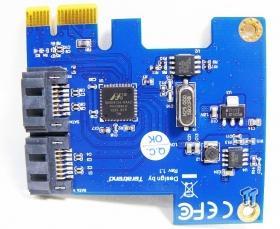 Above, is a look at the card itself, the Marvell 9130 centered on the PCB. To the left, we have dual SATA III ports and the top the PCI Express 2.0 x 1 connection.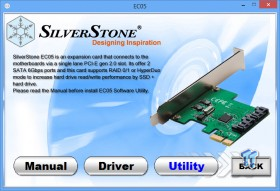 The software disk included with the EC05 includes both drivers and RAID utilities.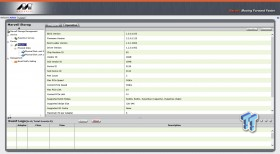 Above, we get a look at the web utility for the Marvell controller. Within you can setup your RAID arrays, in addition to HyperDuo mode.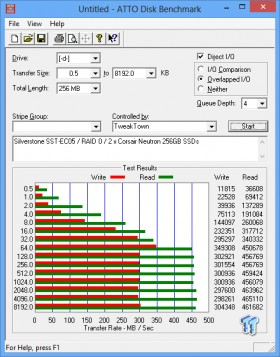 Above we have a look at the EC05 in action, with a two drive RAID 0 array setup on dual Corsair Neutron SSDs. The EC05 was capable of delivering 463 MB/s read and 349 MB/s write at its peak.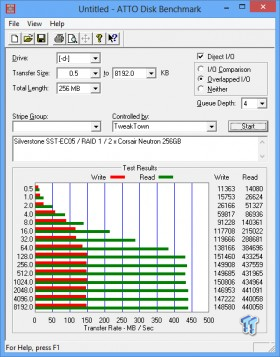 Here we have switched our Neutrons over to RAID 1. Here we again have great read performance at 440 MB/s, with write at a lower 150 MB/s.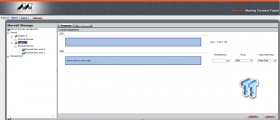 Above, we have setup a two drive HyperDuo. Giving us the capacity of our 4TB HDD with the power of the Neutron to cache.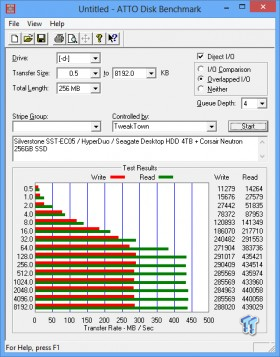 Above, we have our results from the HyperDuo setup. Again, we max out read performance at 440 MB/s, while writes were slightly higher than our RAID 1 at 291 MB/s.
The EC05 from SilverStone combines the very popular and reliable Marvell 9130 offering an additional two ports of SATA III connectivity to any system builder. The overall build quality including the software solution is well put together, where I had no issues installing or using the EC05.
The performance of the EC05 left us wanting a bit more, especially in RAID 0 situations, but then again, if you're going for a full on performance solution, a true hardware RAID card would be the answer, but they cost a lot more. The main goal with the EC05 is to be a low-cost solution to add additional connectivity via SATA III and the card certainly provides on that front. Where the card lacks is in its PCI Express interface at 2.0 x 1, which limits the available bandwidth to 500 MB/s.
Pricing for the EC05 at the time of writing is set at $35.99 with no limit in availability.