Men in Black III (2012) Blu-ray Movie Review
"We are no-one. Our mission is to monitor extraterrestrial activity on Earth." Blu-ray Movie Review.

Published Sun, Nov 18 2012 7:22 AM CST
|
Updated Tue, Nov 3 2020 7:01 PM CST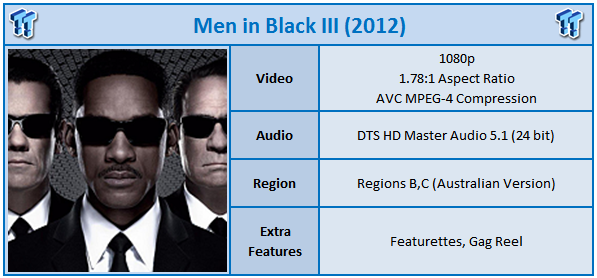 Despite its enduring success and the not insignificant box office takings, it's a real head scratcher why it's taken Sony Pictures 15 years to produce just three films in the series. However, with solid worldwide box office takings, it's clear that the public still hold a lot of good will for the franchise, and it's a hell of a lot of fun to return to the Men in Black universe.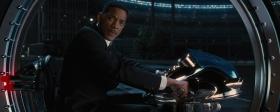 The film reunites Agent K (Tommy Lee Jones) and Agent J (Will Smith), operatives of the Men in Black, tasked with monitoring extra terrestrial beings on Earth. Despite working together for 14 years, it's clear that J has become increasingly annoyed with K's closed attitude to his partner. Trouble brews when the megalomaniac, one armed alien Boris the Animal (Jemaine Clement), whom K put behind bars (on the moon, no less) 33 years earlier escapes his confines and returns to Earth. When he unleashes a device to transport him to the past in order to kill K before his arm is severed, the fractured timeline results in an alternate future where K has been dead for 40 years. Agent J too goes back in time to ensure the time line is righted, but more trouble might be in store for the universe.
The new villain played by Flight of the Conchords star Jemaine Clement is a real treat. Whilst not especially scary or overly malicious (although his weapon of choice is rather effective), he is perhaps the most appealing character of them all.
But it would be remiss if I didn't mention the immense contribution of the ever dependable Josh Brolin, playing a much younger version of Agent K. He nails the movement, voice inflections and facial expressions of Tommy Lee-Jones, which enables the suspension of disbelief that this is not an actor merely mimicking Jones - it's him, 30 odd years earlier.
I really enjoyed returning to the world of Men in Black far more than I expected. Where I anticipated a slightly derivative work of diminishing returns, I found a freshness which also retained the familiar aspects of the franchise. The pop culture references might be a little forced (Lady Gaga an alien? Oh, how clever!), but it's never been any different. I feel that this entry has injected enough new blood into the veins of the franchise to justify its continuation. I get a feeling the wait will be far shorter for the next one.
[img]2[/img]
Video
Men in Black III is presented in the aspect ratio of 1.78:1, which is a slight divergence from the original aspect ratio of 1.85:1, encoded with AVC MPEG-4 compression.
For a film of such recent vintage, you would be excused for expecting, nay, demanding technical brilliance - and that's exactly what Sony delivers on this superlative disc.
Lensed with a combination of 35mm and digital cameras, the footage intermixes perfectly. The image is razor sharp, literally bursting with fine detail. The film's production design is far more colorful and appealing than its predecessors and this is rendered well at 1080p resolution.
The image is almost completely bereft of film grain. What little existed in the 4K digital intermediate was crunched out in the 2K downsample.
Overall, Men in Black III looks like a treat in its home release. Sony Pictures have a new demo disc on its hands.
Audio
Men in Black III is presented in DTS HD Master Audio 7.1, at 24 bits.
Again, for a 2012 film release, you'd expect a 2012 quality audio transfer, and again Sony delivers the goods.
Men in Black III is quite the sonic powerhouse, taking full benefit of modern mixing technologies and techniques. The sound designer has obviously taken a bit of liberty with the mix too, utilizing some great experimental sound effects which play up the fun of the film. But, it's not all child's play. This is one aggressive mix that will utilize everything your system has. But in doing so, the basics haven't been forgotten. There's no audio intelligibility, nor sync issues and it feels very evenly balanced. Some really impressive split surround effects encourage the viewer to full into the Men in Black world and by the time the film hits the climactic finale, everything is firing on all cylinders.
Danny Elfman returns to provide the score, and while the film re-uses the iconic theme within minutes, it's clear that he intends to be even more experimental than usual, making this by far the most enjoyable orchestral score of the trilogy.
[img]3[/img]
Extras
Unsurprisingly for such a quick turnaround from cinema to Blu-ray release, there isn't that much in the way of extra features. Sadly, despite offering commentary tracks for both previous Men in Black films, Director Barry Sonnenfeld doesn't contribute a track here. Additionally, there are sadly no deleted scenes, of note because some featured in the theatrical trailer, which of course is also missing. But I digress; let's take a look at what we do get.
First up is the Partners in Time: The Making of Men in Black III featurette, which in its 26 minute length talks a little about reinvigorating the franchise and updating it for today.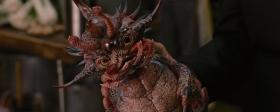 Two further featurettes; The Evolution of Cool: MIB 1960's V.S. Today and Keeping It Surreal: Creating the VFX featurettes shed more light on the production and costume design of the film, along with a relatively informative discussion regarding the complex visual effects sequences which are significantly more advanced than the tools available during production on its predecessors.
The Gag Reel is actually very funny, in some ways funnier than the actual film. I kinda enjoyed the retro feel of the films theme song Back In Time by Pitbull, which is enshrined here in music video form.
Lastly we have visual effects Progression Reels for those budding animators amongst us, and Scene Investigations, which takes a look at specific sequences in the film, including the Battle at Mr. Wu's, and the opening moon breakout. These are actually quite in-depth and snappily edited, and are actually the most interesting extras in the set. Of particular note is the surprise melding of practical elements, in addition to CG elements.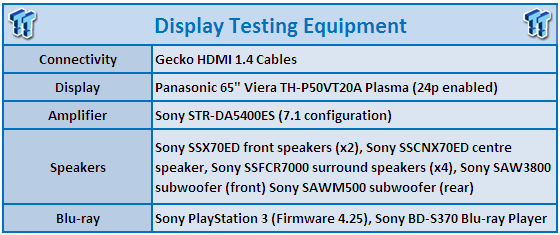 PRICING: You can find products similar to this one for sale below.

United States: Find other tech and computer products like this over at Amazon.com

United Kingdom: Find other tech and computer products like this over at Amazon.co.uk

Australia: Find other tech and computer products like this over at Amazon.com.au

Canada: Find other tech and computer products like this over at Amazon.ca

Deutschland: Finde andere Technik- und Computerprodukte wie dieses auf Amazon.de
We openly invite the companies who provide us with review samples / who are mentioned or discussed to express their opinion. If any company representative wishes to respond, we will publish the response here. Please contact us if you wish to respond.