Blade Runner: The Final Cut (2007) Blu-ray Movie Review
"I've seen things you people wouldn't believe..."

Published
4 minute read time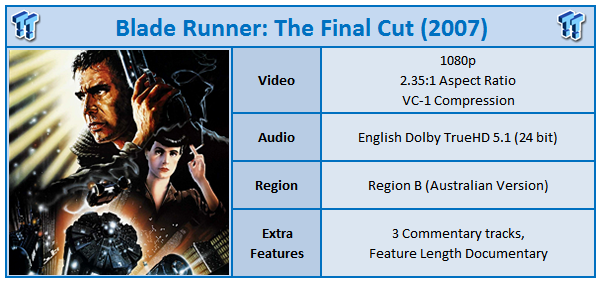 Just like any other media, including music and books, there are some movies that just aren't appreciated in their time. They might be too confronting, too different or simply out of line with expectations which take years to recalibrate. Blade Runner sits fits firmly in this category.
Rick Deckard (Harrison Ford) is a 'Blade Runner'; a retired police officer, who has been tasked with hunting down and destroying four wayward replicants - off world androids workers who have returned to Earth seeking to extend their four year lifespans, which are fast coming to an end. The particularly violent leader of the group, Roy Batty (Rutger Hauer) will stop at nothing to reach their maker, Dr. Tyrell (Joe Turkel), who's assistant Rachel (Sean Young), a technologically superior replicant, becomes entangled in the fight.
Upon release, whilst it was admired for its signature visual look and sophisticated visual effects, audiences stayed away, instead flocking to Steven Spielberg's feel good E.T. The Extra-Terrestrial. Many critics, including most famously, Roger Ebert, who criticized the films "lack of humanity", while Gene Siskel labelled it "a waste of time".
Thirty years later, Blade Runner is referred to as a classic. And rightly so - it's a watershed moment in visual effects, with an impressive cast and a storyline that has only become more relevant over time. I love Blade Runner, but this is not Star Wars style sci-fi. This is high on philosophy and ideals and may bore younger audiences - but when the time is right, I think most people can come to appreciate this one of a kind experience.
Video
Blade Runner is presented in the film's original aspect ratio of 2.35:1, encoded with VC1 compression.
For its 'Final Cut' release, Blade Runner has had some significant restoration work performed and it shows. A labor of love for Blu-ray producer Charlie de Lauzarika, the film has been remastered at 4K resolution, whilst carefully attending to issues that have plagued the film since its release. Gone are the mis-aligned matte paintings and wirework and even the obvious stunt double for the replicant Zhora has been partially re-filmed, along with some clever work to fix lip sync issues.
Whilst this is amazing in itself, the job was made easier by some fore thought by the original production team - special effects were shot on 65mm film, which features a finer grain structure and most importantly, an increase in resolution.
The transfer is incredibly filmic, with a fine grain structure and colors which let the neon's of the city shine like never before. Black levels are at a good place - dark enough to reflect the production design, but not too dark as to result in black crush. Film artifacts are a thing of the past.
Very occasionally, the relatively low bitrate of the film becomes apparent, especially in the background of some of the smoky city scenes, but considering the film is encoded on a single layer Blu-ray, the results could have been far worse. Hopefully Warner take the opportunity to re-encode the film for its forthcoming 30th anniversary release later this year, however their track record suggests that this probably won't occur.
Overall, its nigh impossible to be disappointed to see such a beautiful print of the film, and I'm so pleased that the film has finally gotten the attention it has always deserved. Throw away the DVD and do your part to make sure this is the way that Blade Runner is seen in the future. I know it sounds cliche, but the film has truly never looked better.
[img]2[/img]
Audio
Blade Runner is presented in Dolby TrueHD 5.1, at 16 bits.
It would have been a shame that with such fine work performed on the video transfer that the audio would find itself shortchanged. Luckily, this hasn't occurred. In fact, in many ways the audio restoration is even more pleasing.
Restored from its original six track elements, Blade Runner finally includes a glorious audio track, righting the wrongs of all of the previous releases. Whilst occasionally, the limited fidelity shows evidence of its 30 years of age, overall this is a really killer audio track which transcends its age.
There is some excellent split surround usage (far more proficient than on the previous DVD mix) and some dialogue intelligibility has been rectified.
Vangelis' score has grown on me over time. It's mixed very immersively and sounds quite grand.
Once again, there is just no way that Blade Runner has sounded better. Unlike any potential future 4K release of the film, I don't think the film will ever sound better than it does now.
[img]3[/img]
Extras
Unfortunately, this two disc 'Final Cut' version of the film eschews the majority of extras prepared for the 2007 five disc Ultimate Edition Blu-ray, which is now sadly out of print (and fetching big dollars on eBay). However, this should be righted later in the year for the new 30th Anniversary edition of the film, which promises even more bonus features than on the so called Ultimate Edition. I will take a look at that upon release, but for now, let's take a look at the extras from this release.
First up are a total of three Audio Commentaries, the first featuring Director Ridley Scott, the second featuring executive producer/co-screenwriter Hampton Fancher, co-screenwriter David Peoples, producer Michael Deely and production executive Katherine Haber, and the third featuring visual futurist Syd Mead, production designer Lawrence G. Paull, art director David L. Snyder and special effects supervisors Douglas Trumbull (of 2001: A Space Oddyssey fame), Richard Yuricich and David Dryer. Talk about an embarrassment of riches, there is just so much information imparted in these tracks. This isn't the usual dry affair of "that's my neighbor" or "look at that in-joke", these tracks are filled with amazing stories and touch on the on-set conflict and troublesome shoot.
Next up is the 211 minute Dangerous Days: The Making of Blade Runner Documentary. Yes, you read the right. Three and a half hours - for a film that doesn't even go for two. Simply put, this is really the ultimate look at the making of the film. In fact, for me there are two must have documentaries to watch on film production. The first is Beyond Beauty - the Making of Beauty and the Beast, the second is Hearts of Darkness - the making of Apocalypse Now. Now we can add this to the list. Basically, anyone who is anyone has been filmed and has some form of contribution during the running length of this documentary. Even the normally reticent Harrison Ford who famously fought with Ridley Scott and Sean Young gives his remembrances, both fond and not so fond. Basically if you care about this film at all, you need to do yourself a favor and watch this documentary - you won't regret it.
I have a hard time giving a final score to the extra features section of this disc. Normally, any film with such in-depth commentaries and extensive feature length documentary would get my whole hearted recommendation. However, missing the other three discs of additional content prepared for the Ultimate Edition is indeed a blow, for now.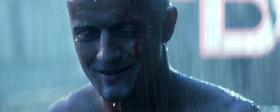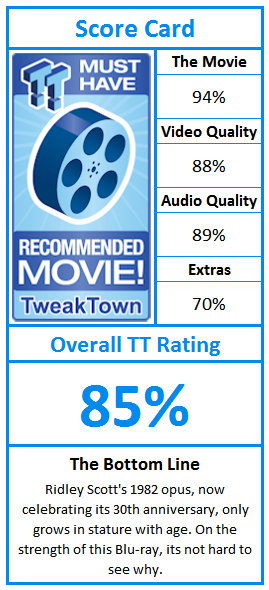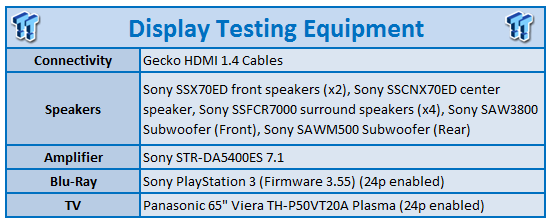 PRICING: You can find products similar to this one for sale below.

United States: Find other tech and computer products like this over at Amazon.com

United Kingdom: Find other tech and computer products like this over at Amazon.co.uk

Australia: Find other tech and computer products like this over at Amazon.com.au

Canada: Find other tech and computer products like this over at Amazon.ca

Deutschland: Finde andere Technik- und Computerprodukte wie dieses auf Amazon.de
We openly invite the companies who provide us with review samples / who are mentioned or discussed to express their opinion. If any company representative wishes to respond, we will publish the response here. Please contact us if you wish to respond.