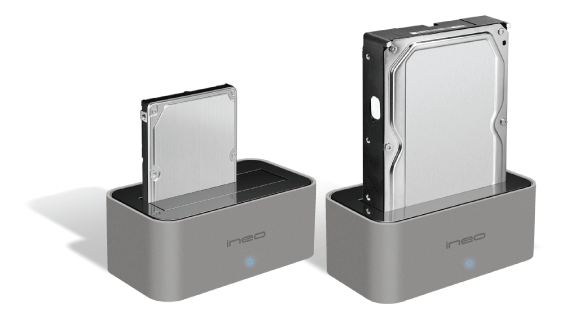 It's been a while since we looked at a desktop docking station, so when INEO Technology asked if I wanted to see their latest offering, I jumped at the opportunity. To really appreciate the convenience of this type of product, you pretty much have to own one. The ability to drop a drive in from your desk without opening your system is a game changer. Your behaviour and whole mind set changes. What was once a task, taking off the side panel, finding a SATA cable, untucking a SATA power cable and plugging in a drive doesn't sound like too big of a deal, but in many cases it can be a chore.
On the other hand, if you have data on a drive and want to access it quickly, within 10 seconds a desktop docking station is the easiest way to do it. The new INEO I-NA320U Plus isn't going to get any points for a creative product name, but it is an item all "computer guys" should have in their arsenal.
This isn't INEO Technology's first desktop docking station, but it is their newest. Now featuring USB 3.0 and a slick new aluminium base, the INEO Dock is now better than ever. It has the ability to accept 2.5" and 3.5" form factor drives and is compatible with all forms of SATA including SATA III.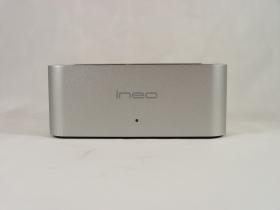 Desktop Docking Stations are fairly simple products, the kind that make us ask, Why didn't I think of that? - Inside the package we received the main docking station, a USB 3.0 cord (backward compatible with USB 2.0), a wall wart style power supply and a quick installation guide.
There are three key areas that we've isolated that make for a good desktop docking station. Those are a long enough USB cord that reaches the top of your desk when your computer is on the ground, a solid base with some weight to it so the dock doesn't move or fall when you move your computer, and finally a power button on the front of the dock. The INEO I-NA320U Plus has the first two, but the power button is located on the back of the unit. That means you'll have to reach around to the back of your dock to turn it on.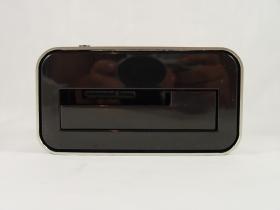 Of course, there is one other area that you want your desktop docking station to do well in and that's file transfer performance.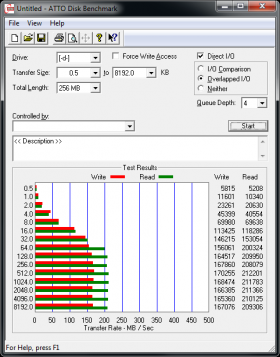 We tested the INEO Technology I-NA320U Plus on an MSI Z68A-GD80 (G3) motherboard. This MSI board has two USB 3.0 ports on the back. We paired the new INEO Dock with an OWC Mercury Extreme Pro 6G 240GB drive. Using ATTO as a base for performance, we achieved a read speed of 209MB/s and a write speed of 167MB/s. Until we get native USB 3.0 built into chipsets, this is around the maximum available bandwidth available.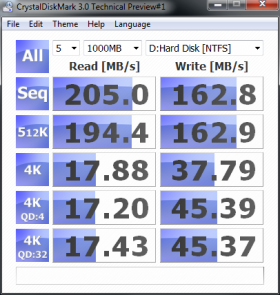 The INEO I-NA320U Plus will be enough to satisfy even the fastest traditional platter based drive and offers enough bandwidth to run such a drive at full speed. USB 3.0 does have one drawback, though, it doesn't support native command queuing like SATA does.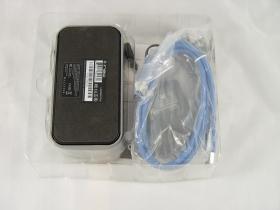 In our file transfer test we achieved a transfer speed of over 81MB/s while moving an ISO from one area of the drive to another. This test reads and writes at the same time to the same drive, so your performance will be faster when the data is coming off your host machine.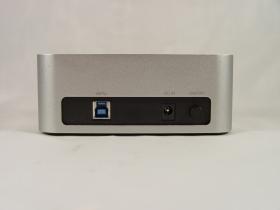 Newegg currently lists the INEO Technology I-NA320U Plus at 43.99, but there is a mail in rebate that takes it down to just 35.99. INEO is starting to make a name for themselves as a company offering quality products at great prices. We've seen a handful of INEO products and have never walked away dissatisfied. The I-NA320U Plus is no exception, but we would really have liked the power button on the front of the dock.