Limitless (2011) Blu-ray Movie Review
"A tablet a day and I was Limitless..."

Published Sun, Aug 21 2011 5:30 AM CDT
|
Updated Tue, Nov 3 2020 7:01 PM CST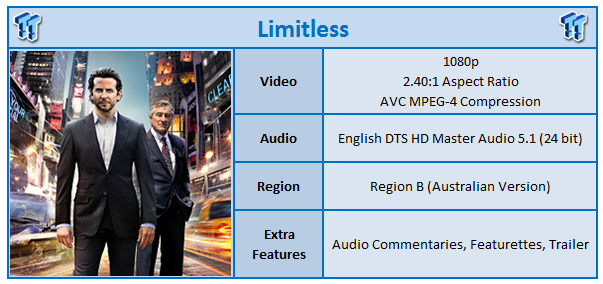 All of us have goals in life. Some we meet, some we don't. So what stops us from reaching the goals that we fall short on? Poor memory? Patience? Concentration? Intelligence? But what if there was a drug that could overcome all of these? That's the premise of Limitless, one of the smartest and intriguing thrillers I've seen for some time.
Eddie Morra (Bradley Cooper) is a down and out writer with a serious case of writers block. He's on a downward spiral; broke, his girlfriend Lindy (Abbie Cornish) has left him and is going nowhere fast. A chance encounter with his ex-wife's shady brother Vernon (Johnny Whitworth) reveals that he now works for a drug company whose newly developed and experimental drug NZT has just been FDA approved, which has the potential to unlock the full capabilities of the human mind.
Vernon leaves Eddie a sample and whilst he remains suspicious, takes the drug, which leads to a whirlwind day of productivity and enhances his cognitive abilities. When Eddie contacts Vernon for additional supplies, he finds his apartment trashed and Vernon dead. Someone else was after his stash of NZT, but when Eddie finds the supply and starts turning his life around, he begins to succumb to some unwanted side effects of the drugs power. Moreover, those seeking the NZT haven't stopped looking and will stop at nothing to acquire it.
Made on a relative pittance of some $27 million, Limitless boasts some A-grade actors, a smart script, clever editing and a cutting edge visual style which perfectly illustrates the power of NZT. The casting is inspired; Bradley Cooper is as disarmingly charming as always, Robert De Niro adds some seriousness to the proceedings and Australia's Abbie Cornish plays a meaty supporting role.
Whilst Limitless came and went from cinema screens relatively unnoticed earlier this year, it has already developed somewhat of a cult following as positive word of mouth has spread. In fact, I've heard nothing but good things from friends and family, and I couldn't recommend the film any higher for a rousing Friday night at home.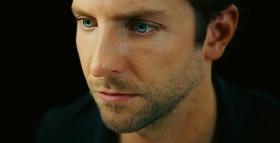 Video
Limitless is presented in a full screen aspect ratio of 2.40:1 (its original aspect ratio), encoded with AVC MPEG-4 compression.
Blessed with a crisp and blemish free transfer, you'd think that the film was lensed in the digital domain, but surprisingly comes from a 35mm source. The image is very sharp and full of detail. Colours are deliberately muted at the beginning of the film to convey the drabness of Eddie's world, but once the NZT kicks in blossoms into a pleasing palatte of warm hues which reflects his newly heightened mental abilities.
This really is a flawless transfer, with little to complain about.
[img]2[/img]
Audio
The main audio track is encoded with DTS HD Master Audio 5.1 at 24 bits.
From the very first minutes of the film, Limitless signals that it intends on being an aggressive, full blooded mix and it doesn't let up until the very end.
Dialogue is perfectly audible throughout, not calling attention to itself or causing any strain to hear. Audio effects are appropriately mixed but do call attention to themselves with heightened aggressiveness during the NZT sequences. Surround effects are equally as impressive, with a full 360 degree soundstage carved out.
The score by Paul Leonard-Morgan is fairly unmemorable, but suits the proceedings.
Overall, a really pleasing mix that's used to bring the viewer into the environment, but with an original sound design that's used to effectively sell the premise of the film.
[img]3[/img]
Extras
Hmm. Now we get to the disappointing part. Despite some nice bits and pieces here, this section is pretty lacking. I smell a Special Edition down the track.
First up is the Audio Commentary from Director Neil Burger which mostly dwells on the technical aspects of the film. I found this track mildly disappointing because even though the technical aspects are interesting, I wanted to hear more about the genesis of the story and the adaptation of the book 'The Dark Fields', which the movie is based on. Still, fans will enjoy some of the trivia conveyed throughout.
The real gem here is the Alternate ending and whilst I'm not sure which one was shot first, I am certainly glad that the version from the film was kept, as it bookended the film perfectly. Still, a nice curio.
Two featurettes are up next, which are sadly both as perfunctory as each other; Taking it to the limit: The making of Limitless is as generic as the name implies, but there is some interesting enough insights in its scant 11 minute run time. A Man Without Limits is infinitely more useless at under 5 minutes and fails to mask its 'made for filler TV' origins.
Finally, we have the Theatrical Trailer in pleasingly HD quality.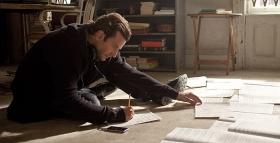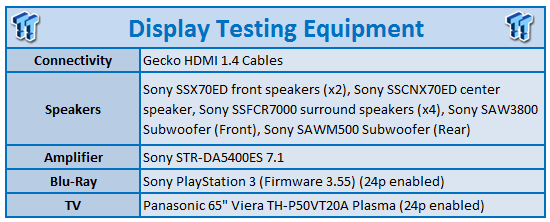 PRICING: You can find products similar to this one for sale below.

United States: Find other tech and computer products like this over at Amazon.com

United Kingdom: Find other tech and computer products like this over at Amazon.co.uk

Australia: Find other tech and computer products like this over at Amazon.com.au

Canada: Find other tech and computer products like this over at Amazon.ca

Deutschland: Finde andere Technik- und Computerprodukte wie dieses auf Amazon.de
We openly invite the companies who provide us with review samples / who are mentioned or discussed to express their opinion. If any company representative wishes to respond, we will publish the response here. Please contact us if you wish to respond.