TweakTown's Rating: 86%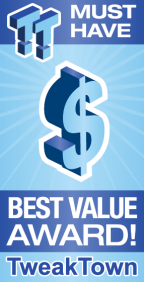 The Bottom Line
The XPS 8960 gaming PC is one to keep an eye on, offering top-end hardware in a mid-tower form factor, without a crazy high price tag.
Pros
+

Water cooled CPU

+

Upgradable components

+

Price
Cons
-

PCIe power uses adapter for GPU

-

Subpar NVMe SSD performance

-

Proprietary motherboard

-

Proprietary PSU
Should you buy it?
Avoid
Consider
Shortlist
Buy
Introduction and Pricing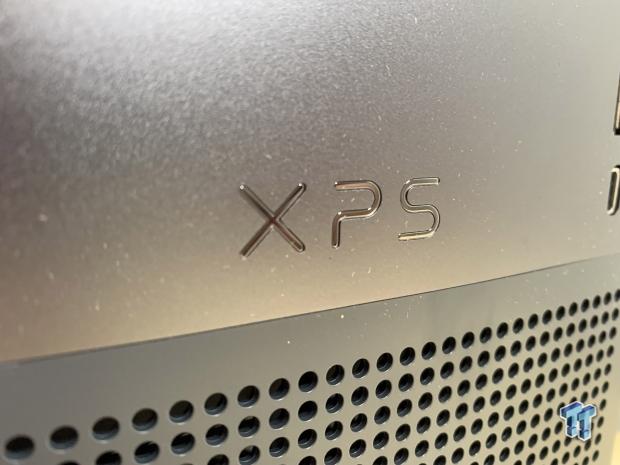 We have been waiting for Dell to launch its newest XPS desktop platform, now carrying the 8960 model number behind it. This year's model shares much of the design we saw in last year's XPS 8950, including the chassis design and colorway options, and really, much of the interior thanks to Intel sticking with LGA1700 for 13th Gen CPUs.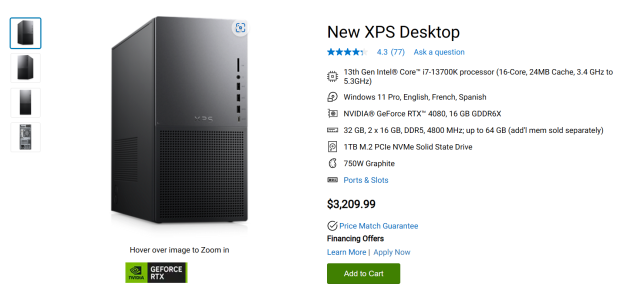 We chose a mid-tier offering for this review since several NVIDIA GeForce RTX 4090-based machines have already come through this year. This machine is based on the Intel Z790 chipset, with our review model having the Intel Core i7 13700K, a 16-core / 24-thread part that offers boosts clocks up to 5.3GHz.
Dell has paired the CPU in this model with 32GB of DDR5 4800MHz. As mentioned, we chose the GeForce RTX 4080 16GB for our review unit. Storage consists of a 1TB SK Hynix-branded NVMe solution. As configured above, the pricing for this SKU comes in at $3209 with a one-year warranty.
The XPS 8960, BIOS and Software
Packaging and BIOS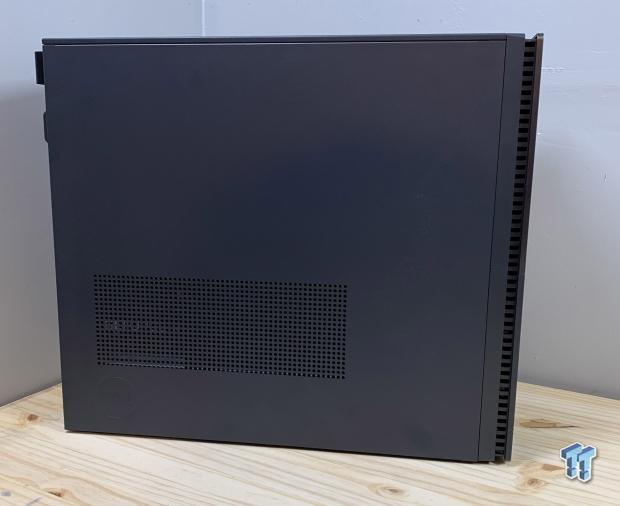 The XPS 8960 stays with the mid-tower form factor, with the side panel offering airflow through the vents.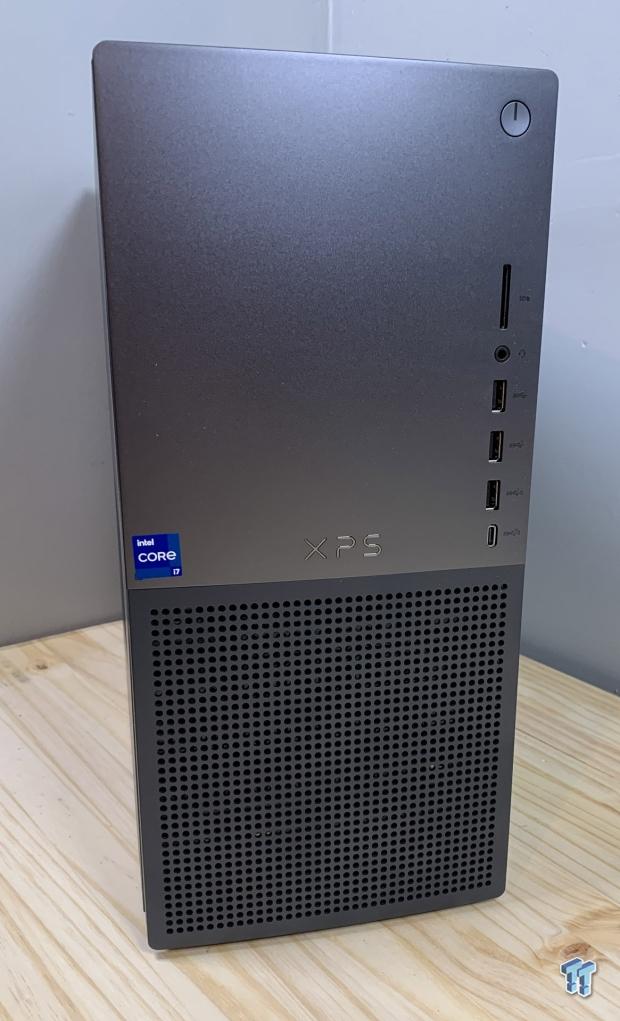 The front of the chassis offers three USB-A, one USB-C, and an SD card reader. Down below, we have a full vent for air intake.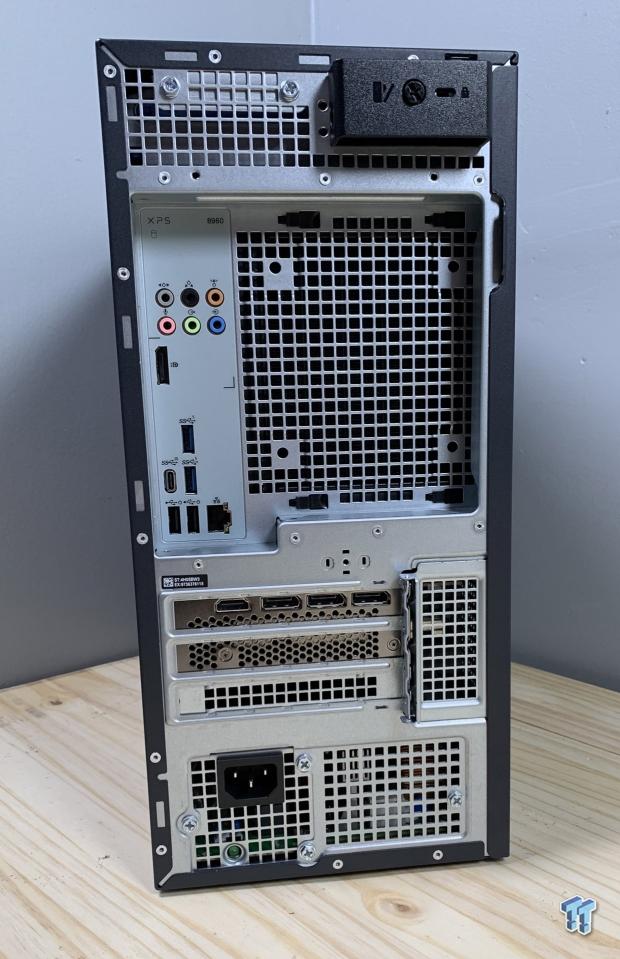 The chassis I/O connections start with audio at the top, followed by DisplayPort for onboard graphics and five USB ports below.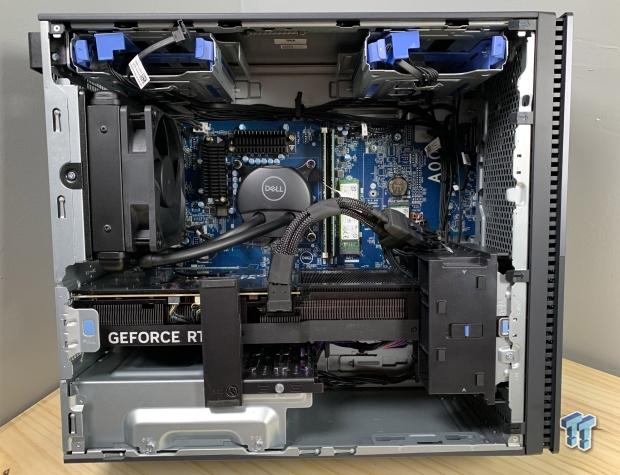 Opening up the side panel, we have a well laid out system. We did note the GPU using a power adapter but secured otherwise. The two NVMe slots are visible on the right side, along with the m.2 Wi-Fi card. Both memory slots sit just to the right of the CPU socket.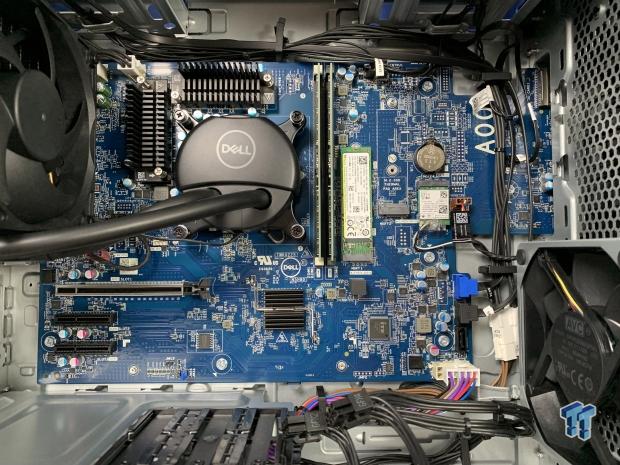 With a closer look, we noted this motherboard is the same unit used in the Alienware Aurora that we just had in a few months back.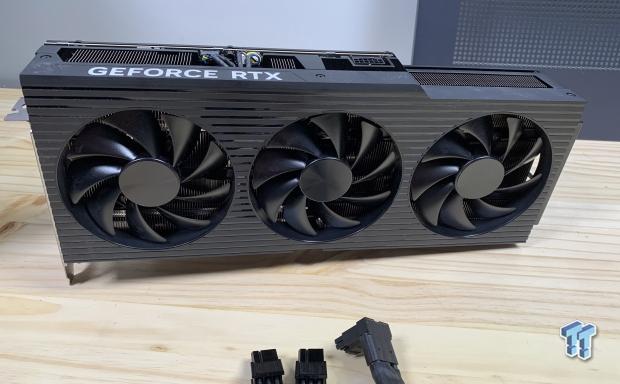 The included card appears reference with a custom cooling solution.
BIOS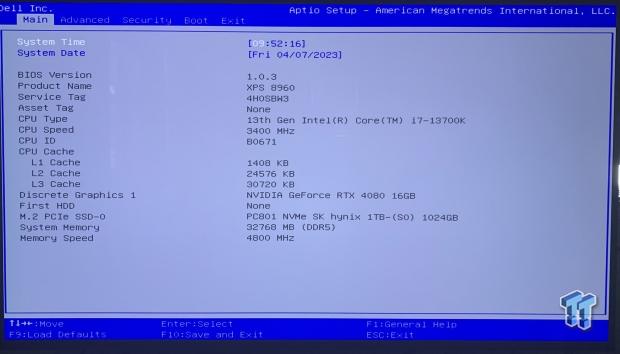 The BIOS is still the old style with the XPS, the main menu offering hardware information.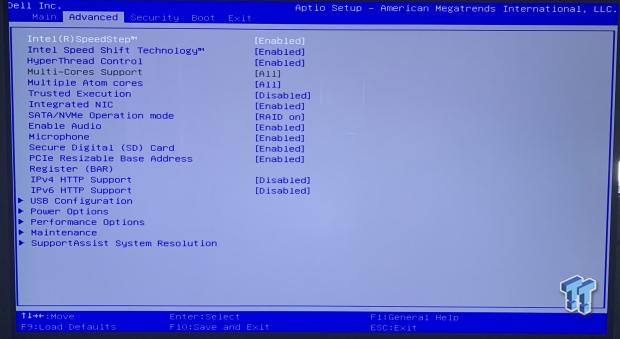 Moving to the advanced menu, we have options for core control, resize BAR, and power. Further down, we have a few performance options.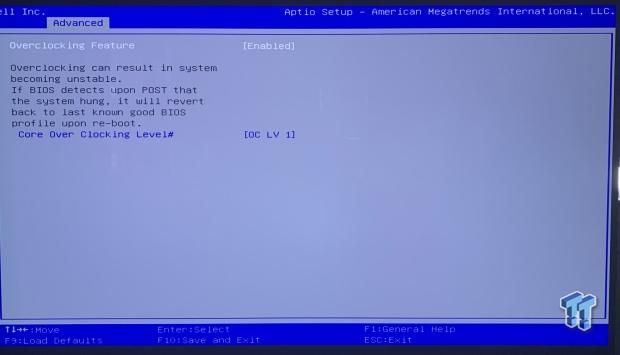 Performance options include preset overclocking levels.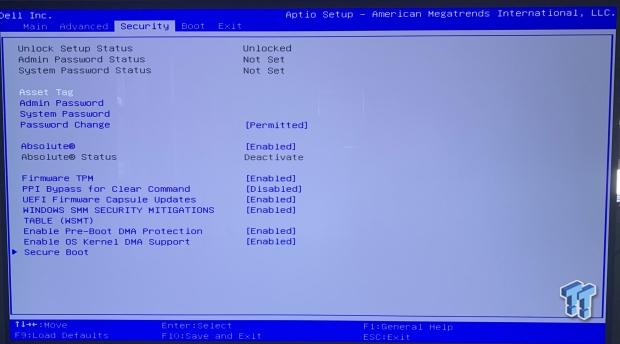 The security menu includes options for the TPM and CSM.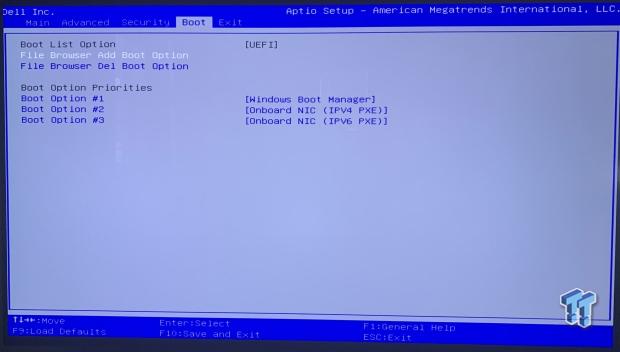 Last, we have the boot order.
Software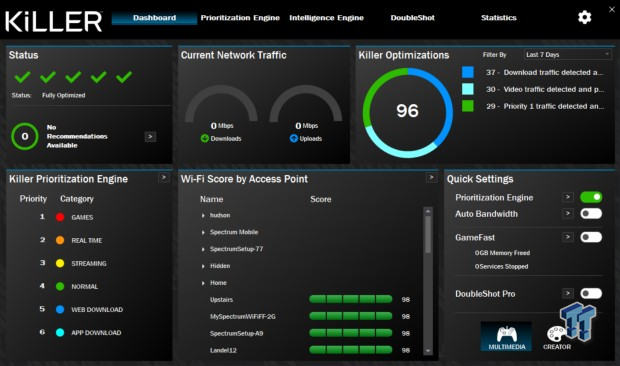 Killer Prioritization is included on the XPS with Doubleshot Pro support.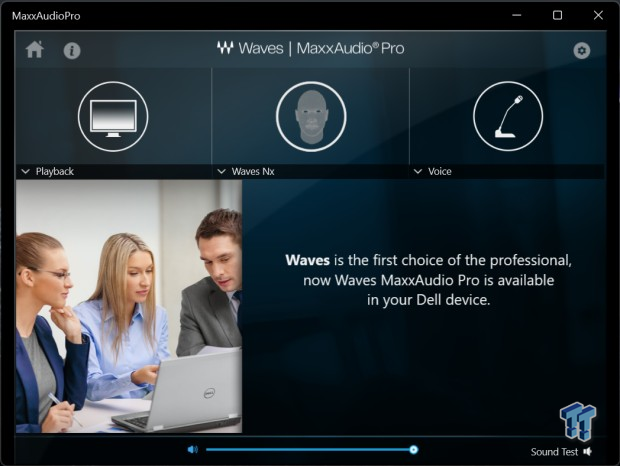 MaxxAudioPro includes software as well.
Cinebench, PCMark and AIDA64
Cinebench R23
Cinebench is a long-standing render benchmark that has been heavily relied upon by both Intel and AMD to highlight their newest platforms during unveils. The benchmark has two tests, a single-core workload that will utilize one thread or 1T. There is also a multi-threaded test that uses all threads or nT of a tested CPU.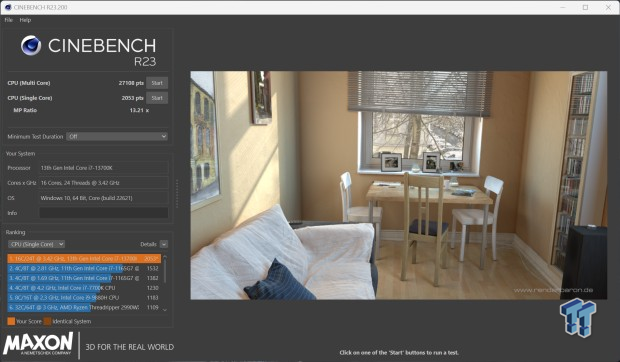 Starting with R23, we picked up 2053 in single thread and 27108 all out.
Crossmark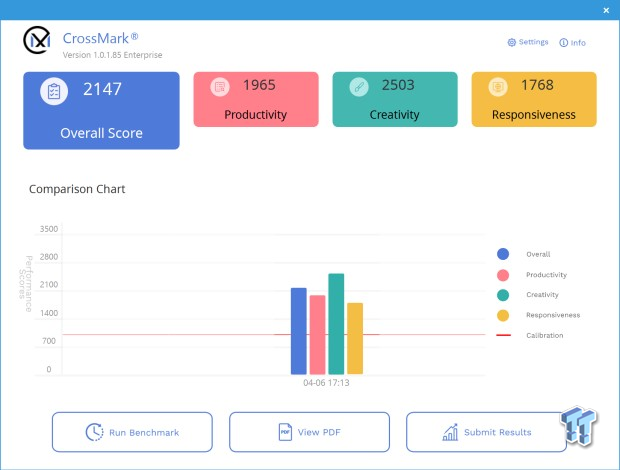 Crossmark showed 2147 overall, picking up 2503 in creativity.
AIDA64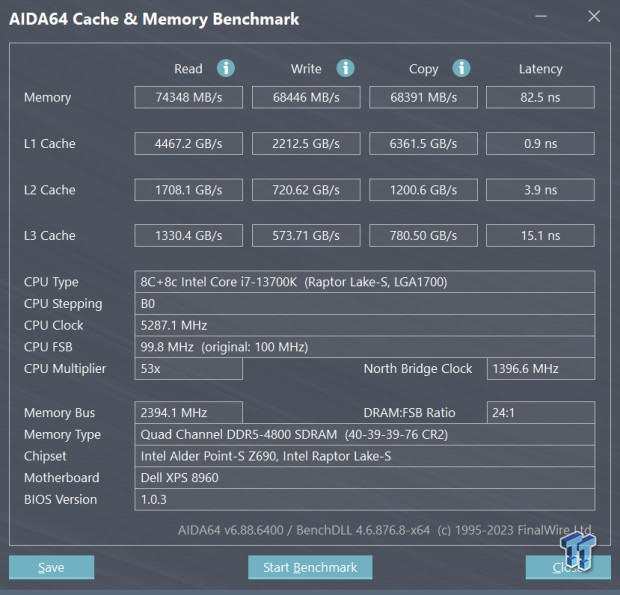 AIDA64 gave us 74K read, 68K write, and 68K copy in memory throughput, while latency landed a bit high at 82.5ns.
PCMark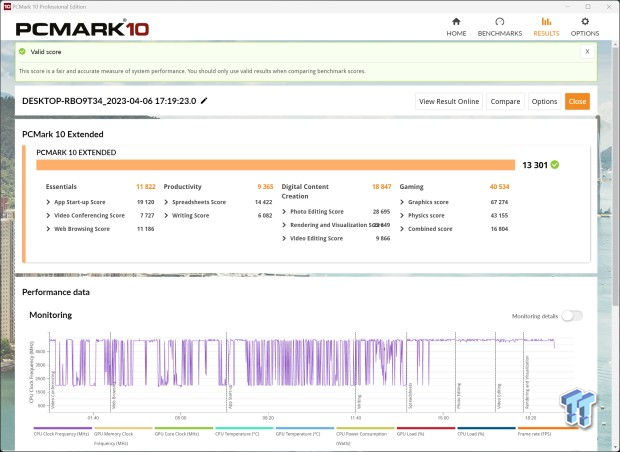 PCMark gave us an overall score of 13301. A 40K gaming score included in that.
UL Benchmarks and Charts
3DMark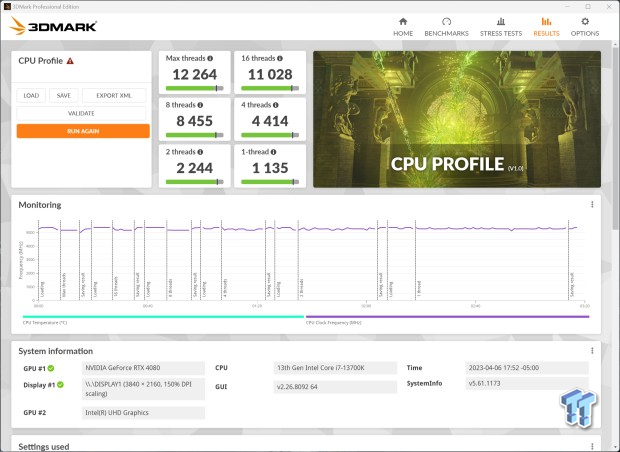 CPU Profile started at 1135 points for single thread, and moving out to 16 threads, we picked up a score of 11028.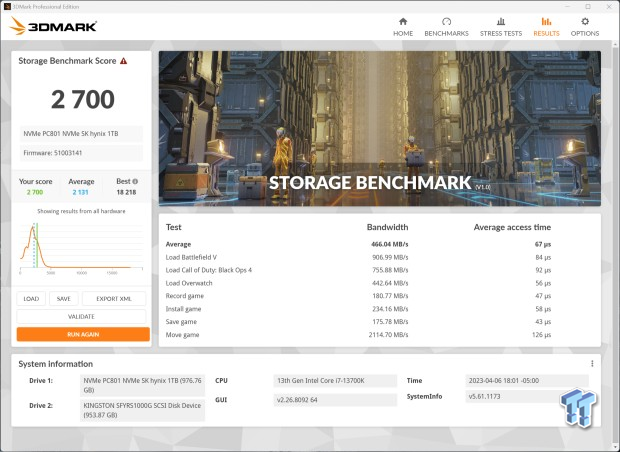 Looking at storage, we grab an overall score of 2700 - 466 MB/s throughput.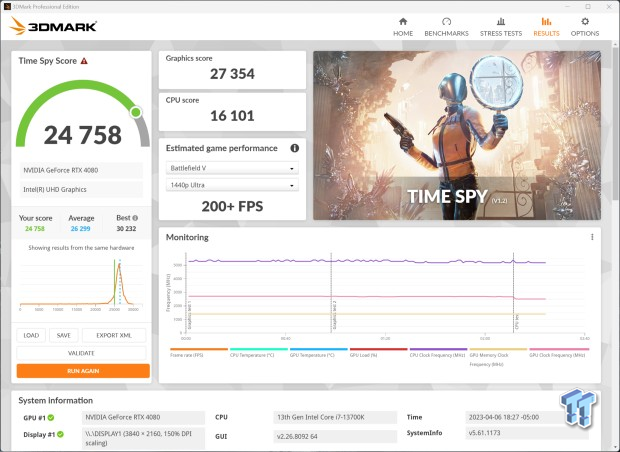 Running through Time Spy, the XPS scored 24758 - 27354 for the GPU and 16101 on the CPU.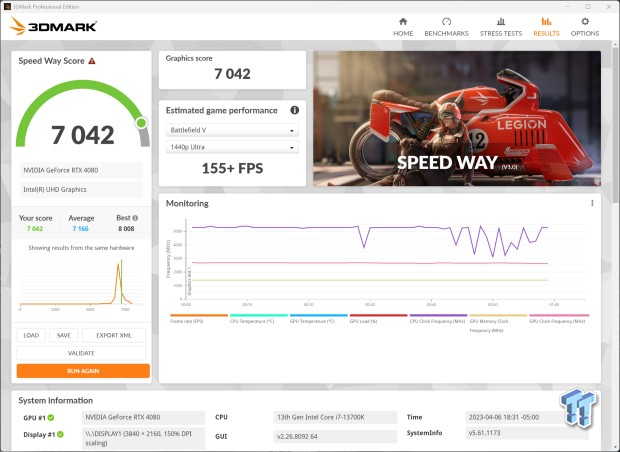 Speed Way picked up 7042.
Charts and Comparisons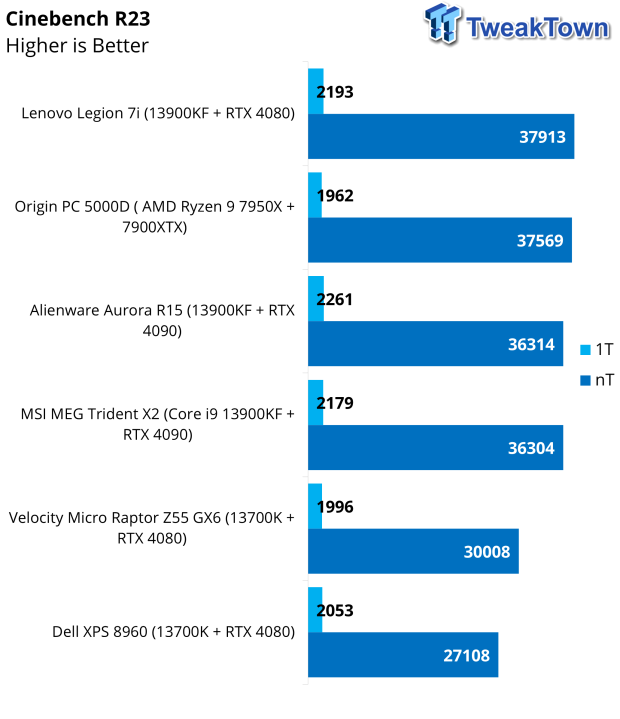 Looking at our charts, our R23 comparisons have our XPS on par with similar systems in single-thread performance, but we do appear to lose a bit in nT.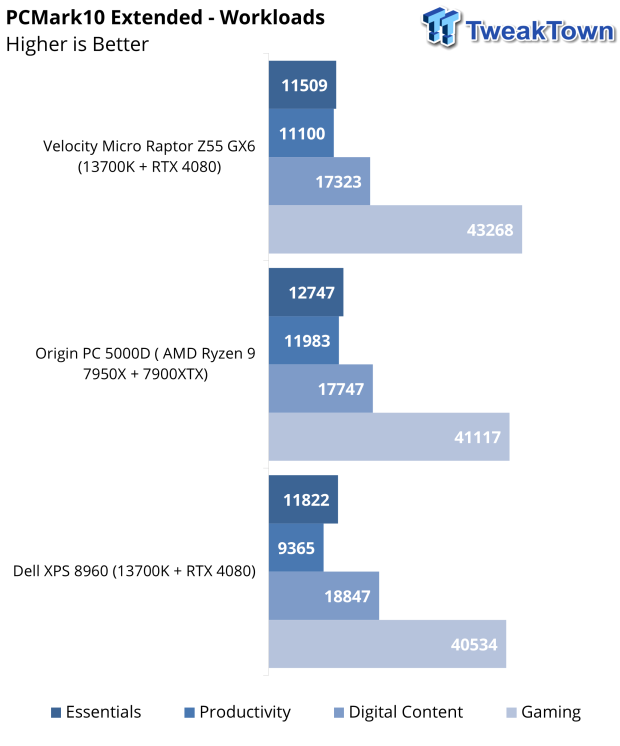 Looking at PCMark workloads, the XPS grabs its best score in Digital Content while slipping a bit in gaming.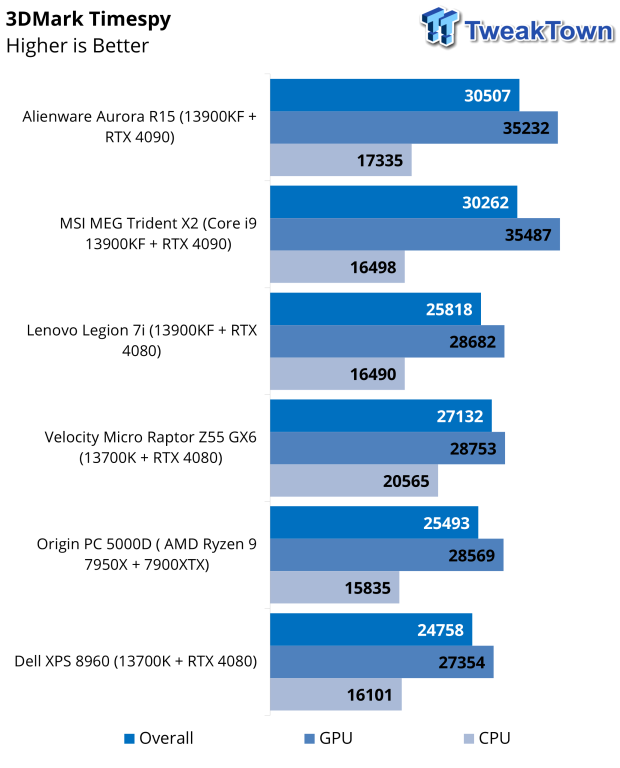 Time Spy did land the XPS at the bottom of this chart, a few thousand behind the VM Raptor.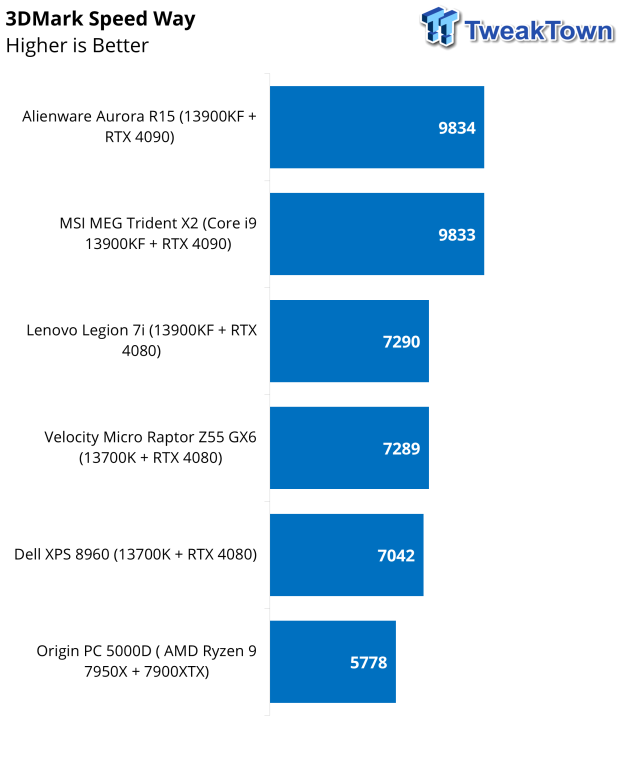 Speed Way was better with the XPS about 2000 points behind the other two RTX 4080 systems.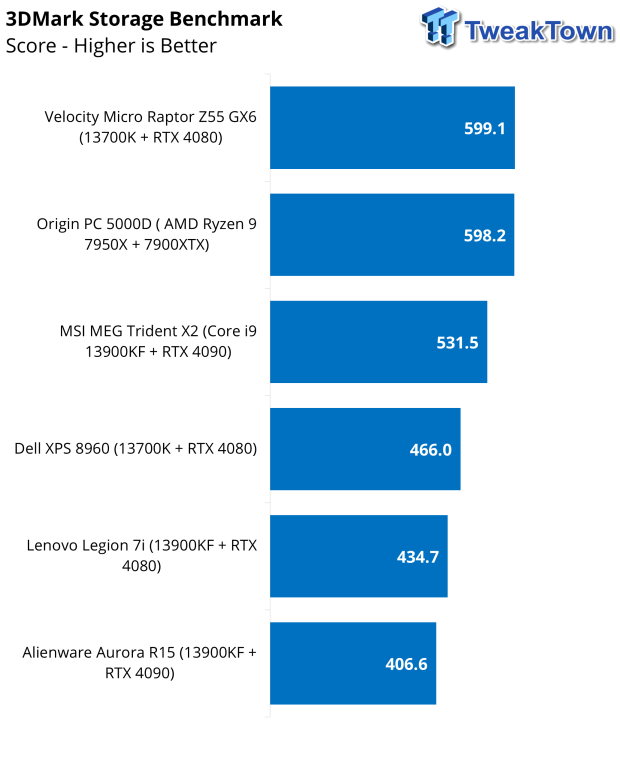 Comparing storage on the XPS, we have a decent mid-range option that's a bit faster than the Samsung that was in the Legion 7i and Aurora R15.
Gaming
Gaming Workloads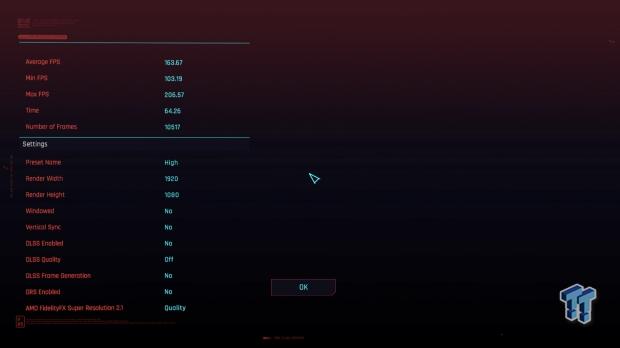 Cyberpunk starts our gaming workloads. The XPS at 1080p landed this at 163 FPS.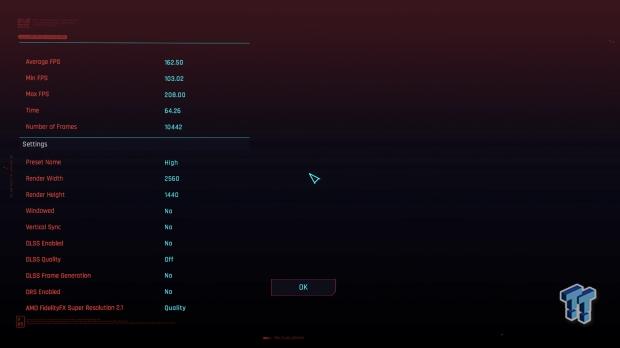 1440p, we picked up 162 FPS as well.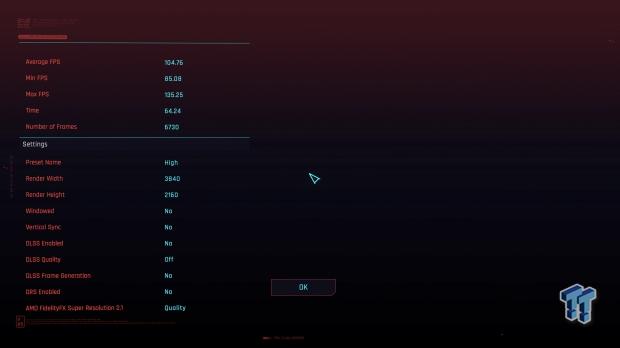 4K gives us our first performance drop to 104 FPS.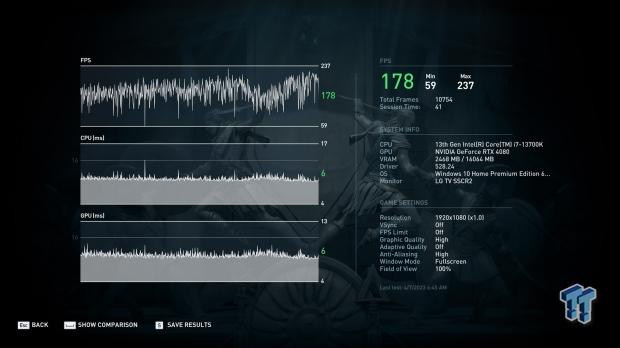 Slipping over to AC: Odyssey, we land first at 178 FPS at 1080p.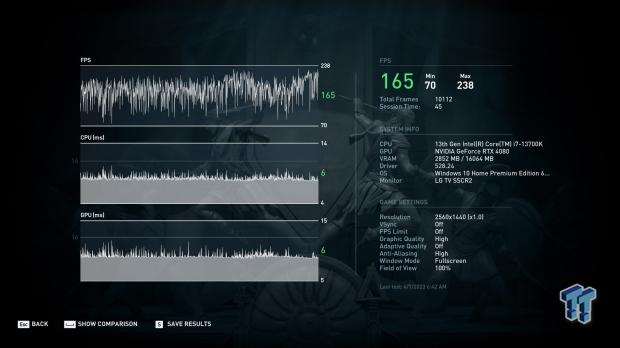 We drop down to 165 FPS at 1440p.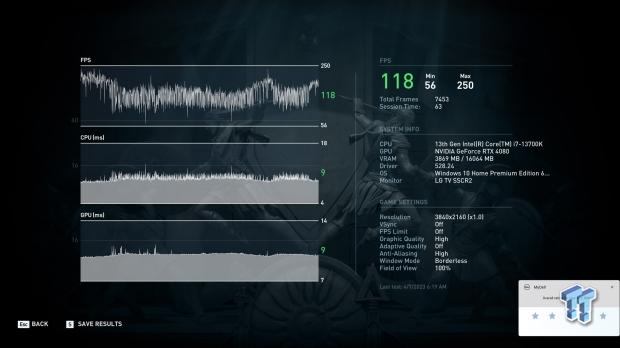 Lastly, we have 118 FPS at 4K.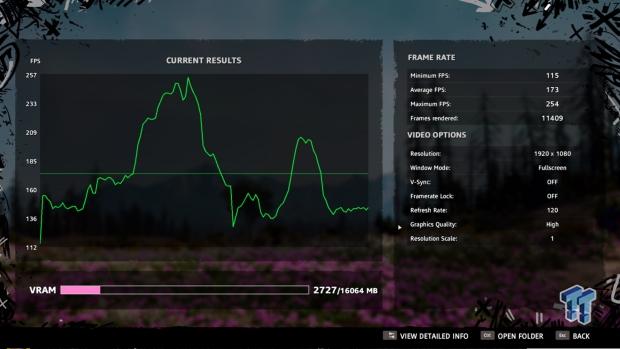 Far Cry 5 lands at 173 FPS at 1080p.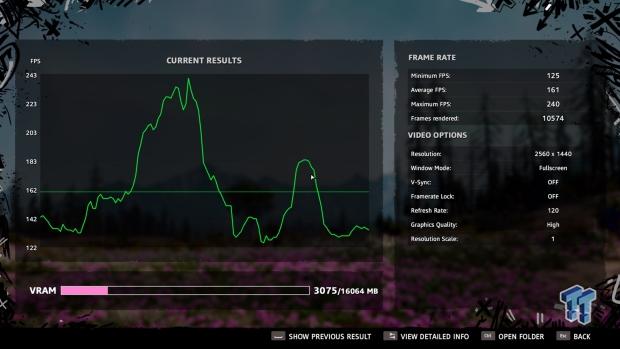 1440p dropped down to 161 FPS.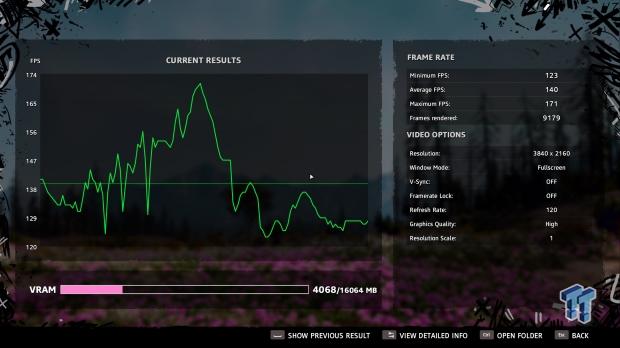 4K, we see 140 FPS.
Value and Final Thoughts
Value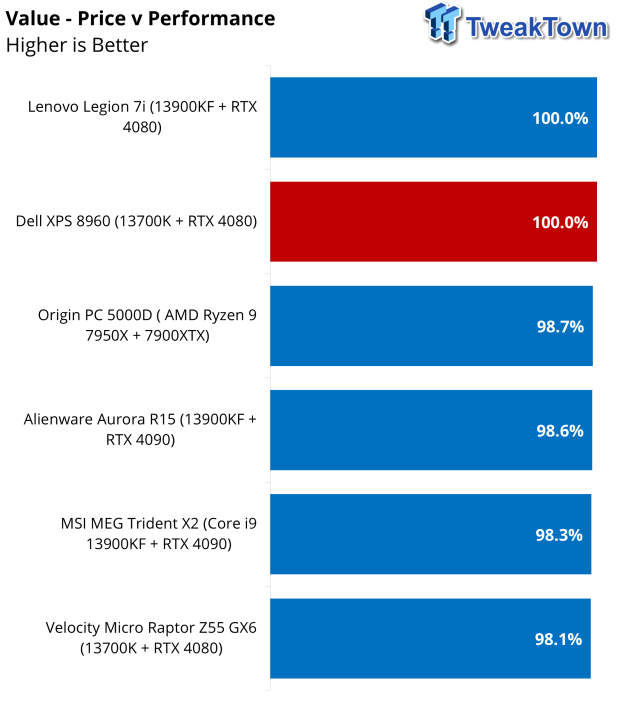 Value considering the XPS performance landed this machine at the top of our charts, tied with the Legion 7i at 100%.
Final Thoughts
Testing this year's XPS 8960, we came away with similar feelings - the XPS is a fantastic starting point for anyone wanting a solid prebuilt with options for upgradability later on.
That being said, we still aren't fans of the proprietary nature of the motherboard and PSU making Dell the only place you can get parts, but there should be no shortage of available parts with the number of SKUs across the Dell and Alienware portfolio using this motherboard.
More on that, we did spec out an Aurora R15 with the same components as this year's 8960 and came away about $700 cheaper, but there is an oddity where Dell forces you into a 1350W PSU on the R15 if you choose an RTX 4080 whereas they are perfectly fine with a 700W PSU if you are building an XPS machine.
Testing the XPS 8960 seemed underpowered in several benchmarks when comparing this unit against a nearly identical machine from another vendor. R23 landed at 27108, a few thousand behind the Z55, and looking at PCMark, we saw similar results with the XPS shining in Digital Content but falling back in gaming.
Synthetic gaming workloads showed decent performance from the XPS. Time Spy had us just off the pace of the Origin 5000D, a machine we just reviewed, and Speed Way had the XPS just behind the Legion 7i desktop. Legit game benchmarks were even better: Cyberpunk capped out at 165 FPS for 1080p and 1440p, while Assassins Creed showed a similar 170 FPS for the XPS 8960.
Software for this machine was quite basic, with My Dell handling most things, and outside that, Killer Intelligence managed networking, including support for Doubleshot Pro. The BIOS was basic but offered basic overclocking with presets and settings, including core control and power options.
As for pricing, we have a big win for the XPS. Dell pricing our test system at $3149 makes it one of the cheaper options we have run through our lab, and with the performance we left on the table, anyone putting some time into tuning could make this a hell of a sleeper machine.