TweakTown's Rating: 91%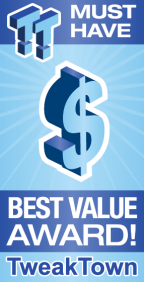 The Bottom Line
MSI has delivered an affordable 1440p display with the new MSI G274QPF-QD. A gaming monitor that features an impressive Quantum Dot Rapid IPS panel with a 170 Hz refresh rate and excellent color accuracy.
Pros
+

Crisp Rapid IPS panel

+

Color accuracy on par with more expensive options

+

Impressive 170 Hz refresh rate

+

G-SYNC Compatible

+

Plenty of presets and OSD customization options
Cons
-

HDMI limited to 144 Hz

-

No USB passthrough or software support

-

No dedicated power button is a weird omission
Should you buy it?
Avoid
Consider
Shortlist
Buy
Introduction & Specification Details and Close-up
According to the latest Steam Hardware Survey, over 60% of users still play games on 1080p displays. Even though this includes laptops and any platform where Steam is available, it reinforces the current state of PC gaming. That is, performance trumps everything else. Even though you might be able to game in 4K, you might not want to if frame rates regularly dip below 60 fps.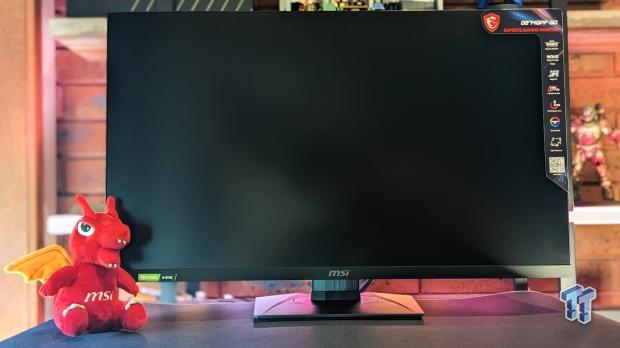 Where it gets interesting is the second most popular display resolution, which also happens to be the fastest growing - at least, according to Valve's data. And that's 2560 x 1440, 1440p, or WQHD. Most GPUs in the GeForce RTX 30 Series from NVIDIA and the Radeon RX 6000 series from AMD are more than capable of pushing 1440p performance into the triple-digit range, and those GPUs launched back in 2020.
For competitive titles like CS:GO and Overwatch 2 and not simply maxing out settings just for the sake of maxing out settings, 1440p displays with a refresh rate higher than 144 Hz make a lot of sense.
The new 1440p MSI G274QPF-QD gaming display is positioned as a display for esports gaming, thanks to its 170 Hz refresh rate, G-Sync support, and Rapid IPS panel with Quantum Dot technology. And even though it excels in the performance side of a gaming display, it also delivers when it comes to image quality, color accuracy, and overall design.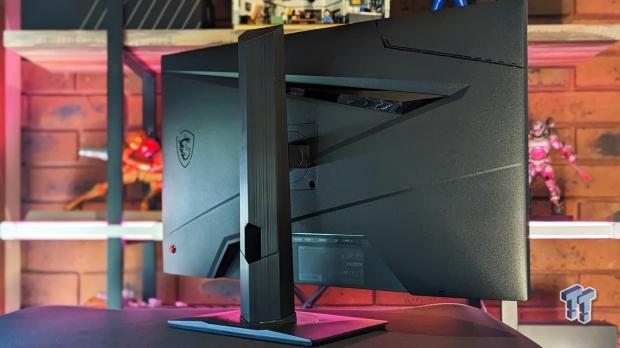 Based on the shift away from 1080p and the rise in 1440p GPUs and displays over the past couple of years, the MSI G274QPF-QD could become a big seller, especially when you look at the asking price - USD 329.99 and AUD 469.00. This is an essential part of what makes the MSI G274QPF-QD so appealing. High-resolution panels with low response times, high-refresh rates, and exceptional color accuracy are costly.
So then, how did MSI pull it off? Let's dig in.
Specifications and Close-Up
Product Type: Display
Panel Type/Size: Rapid IPS, 27-inches
Resolution/Aspect Ratio: 2560x1440 (16:9)
Curvature: Flat
Brightness: 300 (Typ.), 400 (HDR Peak)
Contrast Ratio: 1000:1
Refresh Rate: 170 Hz
Response Time: 1ms GtG
VRR: G-SYNC Compatible (48 to 170Hz)
HDR: VESA DisplayHDR 400
Color Space: 93% Adobe RGB, 95% DCI-P3, 150% sRGB
I/O Ports: 2x HDMI (Supports WQHD@144Hz as specified in HDMI 2.0b), 1x DisplayPort (Supports WQHD@170Hz as specified in DisplayPort 1.4 By DP overclocking), 1x Type-C (DP Alt.), 1x Headphone out
Viewing Angle: 178-degrees
Dimensions (with stand): 613.49 x 196.48 x 402.08 mm
Console Support: 2K Resolution PS5 Optimization, FHD/WQHD @ 120 Hz
Weight: 8.0 kg (with stand)
What's in the Box: MSI G274QPF-QD Gaming Monitor, Stand, Power Cord, Power Adaptor, DisplayPort Cable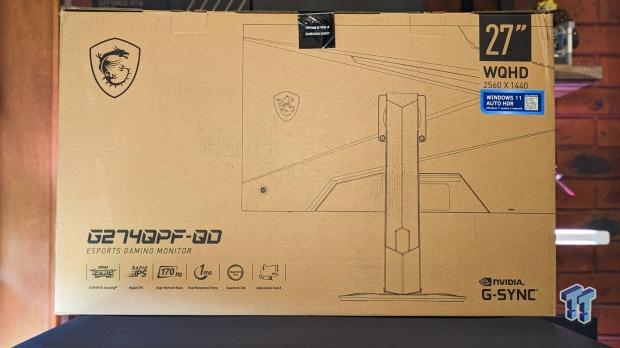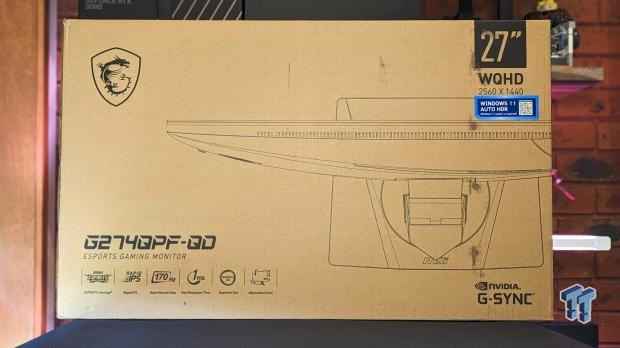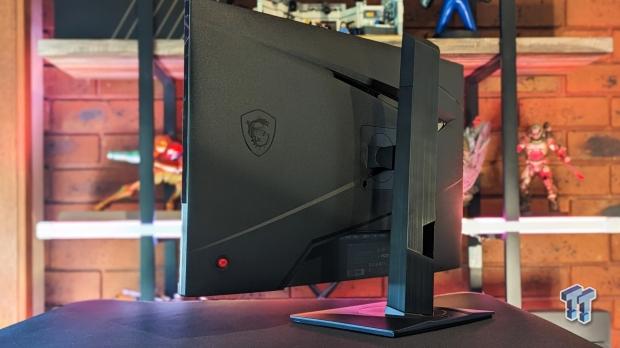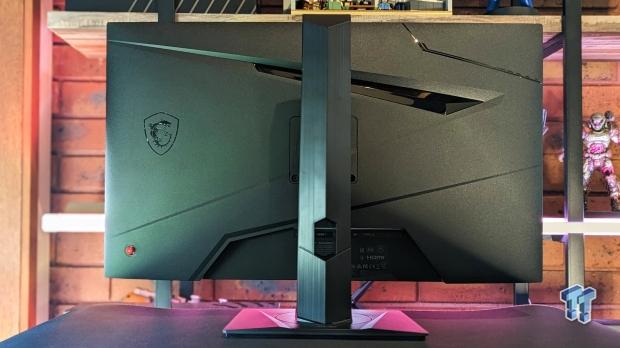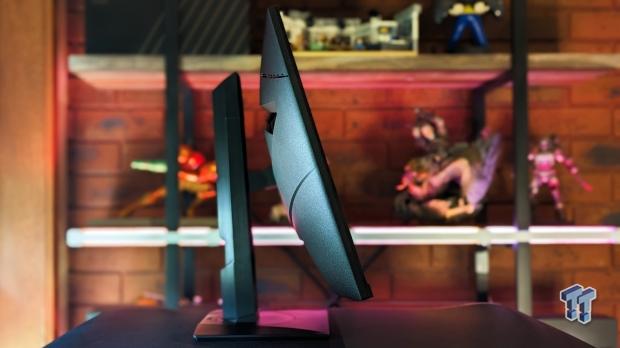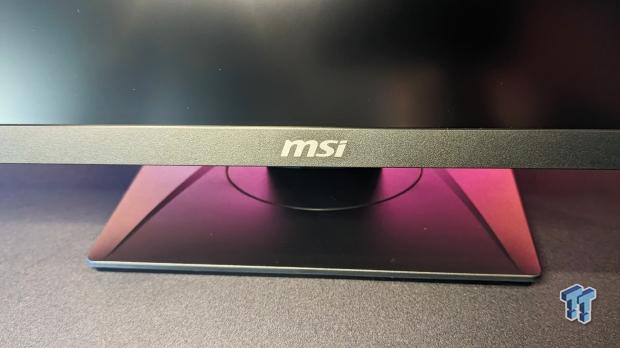 Kosta's Test System Specifications
Motherboard: MSI MPG X670E Carbon Wi-Fi
CPU: AMD Ryzen 9 7900X
GPU: NVIDIA GeForce RTX 4090 Founders Edition
Cooler: Corsair iCUE H100i RGB PRO XT Liquid CPU Cooler
RAM: 64GB (2x32GB) Corsair DOMINATOR PLATINUM RGB DDR5 DRAM 5200MHz
SSD: Kingston FURY Renegade PCIe 4.0 NVMe M.2 SSD 2TB
Power Supply: Thermaltake Toughpower GF1 850W
Case: Thermaltake Core P3 Tempered Glass Snow
OS: Microsoft Windows 11 Pro 64-bit
Physical Design and Panel Breakdown
Physical Design
A few years ago, MSI released one of the most popular 1440p displays, the MSI Optix MAG274QRF-QD. The combination of excellent features, a super-high refresh rate, and a vibrant and color-accurate IPS panel with Quantum Dot Technology was great for gaming and a superb productivity display for creators. And a great screen to sit back and watch videos on. The MSI G274QPF-QD is not a direct successor to this display; this much can be gleaned from the affordable price-point, but still - you could view it as an inexpensive or budget version of the critically acclaimed MAG274QRF-QD.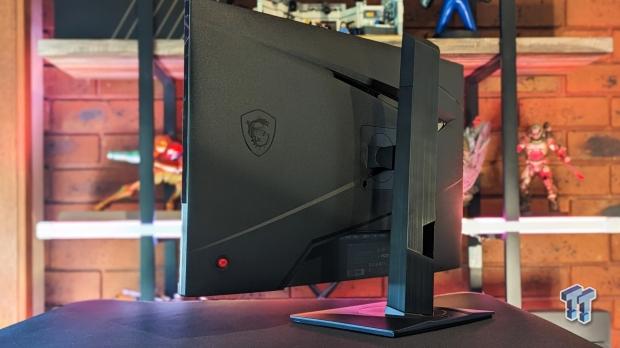 To keep the overall cost down, you're looking at a few concessions - albeit smart ones. Firstly the overall build makes a few concessions without making the display look "cheap," namely the removal of the RGB light strip found on the back of most modern MSI displays. This is the sort of design choice that makes sense, though a few are a shame to see go. You first notice the lack of a dedicated power button, meaning you need to press the little control nub to turn the display on or off. This takes some time, but it is not a deal breaker.
Also, there's no USB passthrough or USB connectivity for software customization without using manual on-display controls. There is a USB-C display port, which is nice to see, but all customization is handled via the display itself - but thankfully, MSI's OSD options and controls are intuitive and extensive.
Finally, even though the display features a sturdy but plastic build, the metallic stand and base are of the same quality seen in more expensive MSI models - albeit without the ability to tilt 90 degrees. Even though some of the concessions are things we would like to have seen, it's clear that the focus for the MSI G274QPF-QD is on its impressive 1440p panel.
Panel Breakdown
Quantum Dot gets its name from the style of micro-sized backlighting used to light up LCD displays via multiple dots driven by a blue LED light. It's the sort of technology that is more than a simple buzzword, and compared to conventional LED backlighting, it leads to improved color accuracy and a more vibrant overall image.
The MSI G274QPF-QD features a Rapid IPS panel with Quantum Dot technology, and the result is color accuracy in the realm of 93% Adobe RGB and 150% sRGB. For productivity, media, and gaming, this adds a layer and depth to the overall image quality that goes beyond a high refresh rate.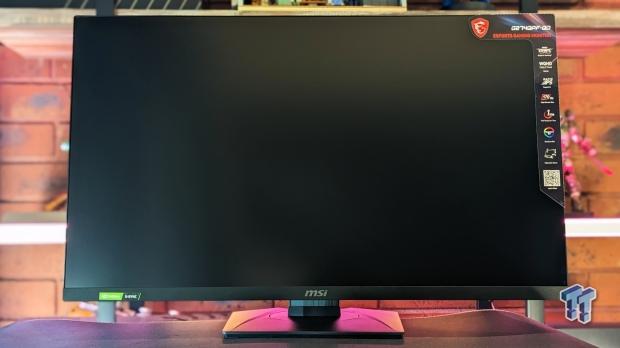 Quantum Dots also improve the dynamic contrast ratio for deeper black levels. The Rapid IPS panel in the MSI G274QPF-QD goes up to 170 Hz via DisplayPort, with G-SYNC compatibility and an impressively low response time without ghosting or other noticeable issues.
The downside is that even though the MSI G274QPF-QD features two HDMI ports, they are limited to the HDMI 2.0b spec, so they top out at 144 Hz. Still, this is fast enough for a 1440p display, and if you've got this connected to a gaming PC, you'd probably be using DisplayPort.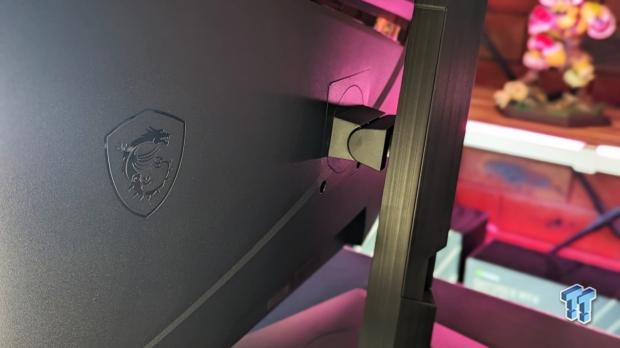 The MSI G274QPF-QD is VESA DisplayHDR 400 certified, too, though this equates to an HDR peak brightness of roughly 400 nits - making it an entry-level option for HDR gaming. The MSI G274QPF-QD shines as an SDR display, delivering a bright, crisp, vibrant image that punches well above its weight.
Customization and Performance
Customization
Even though the MSI G274QPF-QD doesn't feature any official software support for adjusting the image, something that has been great to see with MSI displays in the past - the OSD controls and options are extensive.
In a great move, MSI has split its presets into Gaming and Professional modes covering specific genres and productivity tasks more suited to graphic design. This is great not only because it offers up a bunch of presets to choose from, but it showcases the depth of the Quantum Dot Rapid IPS panel.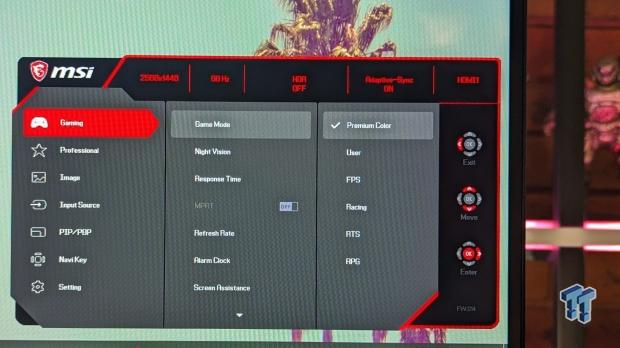 The Professional modes feature excellent accuracy out of the box, but you can still drill down to adjust image properties like Brightness, Contrast, Sharpness, and Color Temperature.
MSI also includes a few cool features you can enable or disable, including a Blue Light Reduction filter to reduce eye fatigue and a game-specific dynamic contrast mode called Night Vision that boosts shadow detail and brightness to make darker scenes more readable. It's an artificial thing, but with multiple options or strengths available, it looked pretty good when we fired up the recent Dead Space Remake for PC.
Performance
The MSI G274QPF-QD has been given the "esports" label, and this is due to its impressive 170 Hz refresh rate and low 1ms GtG response times. Although actual in-game response times can be higher than this, it's still a brilliant option for playing competitive titles like Overwatch 2, Apex Legends, and CS:GO. Three titles that when we paired the display with the MSI GeForce RTX 4070 Ti Gaming X Trio, we were able to hit this threshold and experience all of the action with G-SYNC enabled.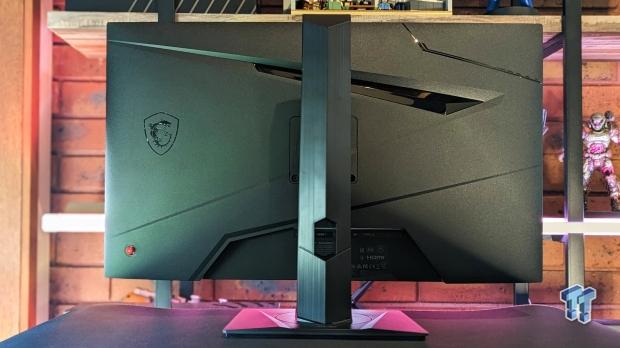 What impressed me, especially when switching to more cinematic games like Marvel's Spider-Man Remastered and Resident Evil 4 on PC, was just how crisp and vibrant the image quality is. The Rapid IPS panel deployed here is more than the 'Rapid' part of the description; it's also all about impressive color accuracy, contrast level, and the crispness you get from an excellent IPS panel. MSI has put most of the focus on the panel when designing the MSI G274QPF-QD - and that's a choice we can get behind.
Final Thoughts
An affordable high-refresh-rate 1440p display with a brilliant Quantum Dot Rapid IPS panel that punches above its weight, the new MSI G274QPF-QD is a clear winner if it fits within your budget. Not much focus is placed on contrast ratios, color accuracy, and overall image quality when it comes to gaming displays - and it's not hard to see why.
Refresh rates, response times, and VRR technology like G-SYNC still drive the bulk of the conversation. But immersion is taken to the next level when you've got all the extra goodness of a great panel.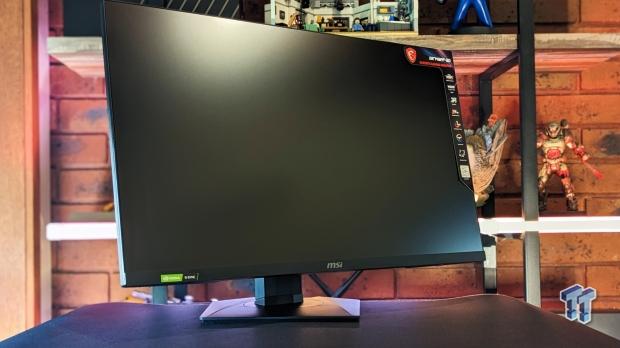 And even though MSI made a few concessions to keep the price down, they're all intelligent decisions that don't impact your overall gaming experience with the MSI G274QPF-QD. The lack of a dedicated power button is strange, but you get used to it. With OSD customization options as seemingly plentiful as the colors on display, you have a gaming monitor that will get the most out of your rig - and then some.