August 16th, 2019 - Artix Entertainment is thrilled to announce that their flagship games are going to get a lot more metal. AdventureQuest 3D and AdventureQuest Worlds is setting the stage for a massive multiplayer concert with an in-game performance by KORN. Players will be able to participate in a limited-time event in a monster-filled mosh pit and hear KORN perform their new song, "You'll Never Find Me," from their forthcoming album THE NOTHING beginning on August 20th.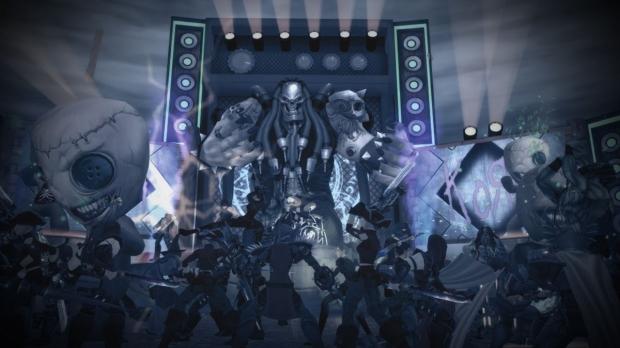 The fantasy MMORPGs, AdventureQuest 3D, and the 2D AdventureQuest Worlds bring free to play epic adventures and ever-growing worlds to players on PC, mobile, and browser. In order to bring Korn into the worlds of AdventureQuest, Artix Entertainment has created video game character versions of the band members to unleash musical-driven mayhem on the fantasy world and celebrate the grand opening of the Battleon Arena in AdventureQuest 3D.
"We are huge fans of KORN's music.'' said Artix (Adam Bohn) CEO of Artix Entertainment, "We want to create an unforgettable multiplayer experience where the floor of the arena is flooded with KORN-inspired monsters which are choreographed to the songs. Players will battle back-to-back for survival, glory & epic loot."
The player's goal is to defeat monsters & boss monsters before the end of the song to earn a treasure chest full of loot. There are also quests and items that drop from monsters. AdventureQuest 3D added new heavy metal emotes to be used in the event. In AdventureQuest Worlds, players can combine items to create the Heavy Metal Necromancer Class.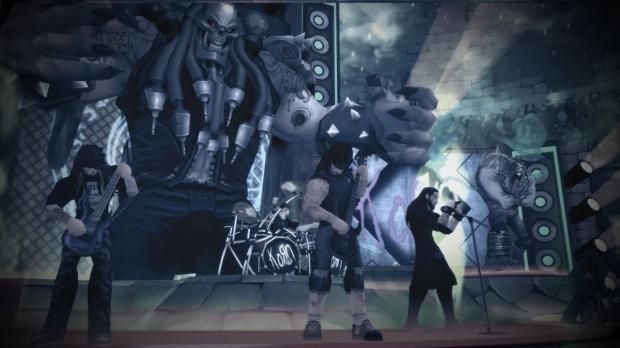 KORN superfans will have the option to purchase VIP and Backstage Passes to the in-game event, unlocking additional limited-time items and, of course, posing for a selfie with the virtual band. The in-game event will be taking place simultaneously in both AdventureQuest 3D and AQWorlds. Players will be able to battle brutal and gruesome monsters, some of which are inspired by the artwork of past albums such as Issues with headbanging fervor. While in the all-out mosh-fest, players will be able to listen to iconic songs from the genre-defining band as well as "You'll Never Find Me" from their forthcoming album, THE NOTHING.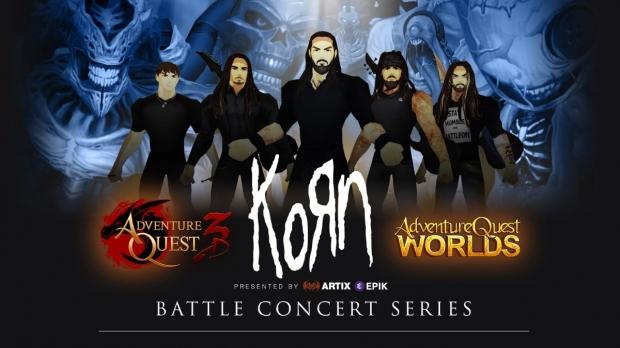 Players can grab a free magical ticket which will teleport them to the event in AdventureQuest 3D on iOS, Android, and Steam. There is also a pre-event happening in AdventureQuest Worlds.