Enter a world where good, evil, magic, and technology collide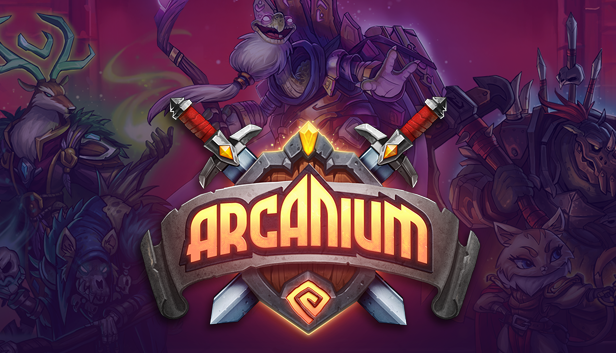 Aug 8, 2019 -- Supercombo is thrilled to announce their upcoming single-player, deck-building Roguelike RPG Arcanium. Set in the lore-rich world of Arzu, Arcanium features a cast of 25 hand-drawn anthropomorphic Heroes each with their own unique attributes. Featuring a blend of genres, Arcanium is a one-of-a-kind game that features deep RPG and Roguelike mechanics with character upgrades, procedurally generated and open-world acts, and a unique real-time pausable combat system. The game takes inspiration from titles such as Slay the Spire, Hearthstone, and Faster Than Light. The result is fast-paced gameplay that offers strategic depth and infinite replay value.
In Arcanium, players will choose a team of three Heroes and start their journey across the provinces of Arzu. Players will be able to choose Heroes from a variety of classes including tanks, assassins, mages, marksmen, supports, and mercenaries. Each class offers players a variety of play styles and advantages such as area of effect damage, emphasis on minions, shields, and buffs as well as other traits. With thousands of character combinations possible, Arcanium aims to bring a fresh gameplay experience with every playthrough.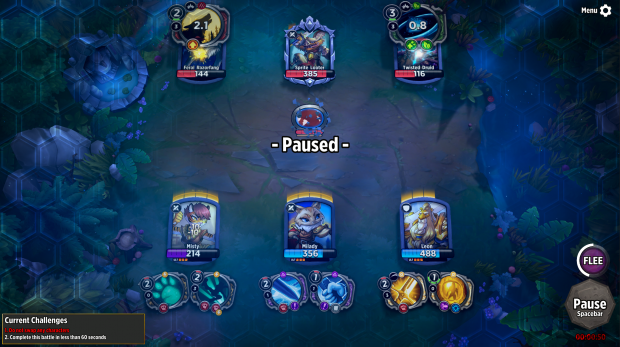 A "run" in Arcanium consists of four acts which will take players across three out of the seven provinces and challenges them against increasingly difficult encounters as well as elite encounters and bosses, culminating in an epic final boss fight against Akhan himself in the final act. Carefully planning the optimal route is key to Arcanium's strategy as players will have to consider their team composition as well as what each province has to offer.
Should players be defeated, the run will end and players will start again with a fresh set of procedurally generated provinces and can also choose a new team. At the end of each run, new cards will be discovered and added to the player's card collection and will remain unlocked for future runs. Incorporating RPG elements, players will be able to upgrade the power and defense of their party members with artifact and ability cards. Successfully completing an encounter will award players with three (or more) cards which they can then use to build their deck and upgrade their team on-the-fly.
Each province in Arcanium presents players with a different ecosystem from lush forests to vast deserts and features enemies, quests, and artifacts unique to the province. Promoting player choice and exploration, Arcanium offers an open-world system, allowing players to choose which nodes they wish to visit in each province. However, players will have to choose wisely as with each completed encounter, the player's threat in the province will increase. Remaining in a zone will give players the chance to uncover the secrets of the province as well as increase the chance of finding higher quality items, but they will also face increasingly more difficult encounters. Before venturing off to the next province, players will have to defeat the zone's boss.
Arcanium presents players with a unique and challenging real-time Roguelike Deck-building RPG and will be heading onto Steam Early Acess later this year. Players can wishlist the game now by heading to the game's Steam page, signup for the closed beta on the official website here or join the official Discord.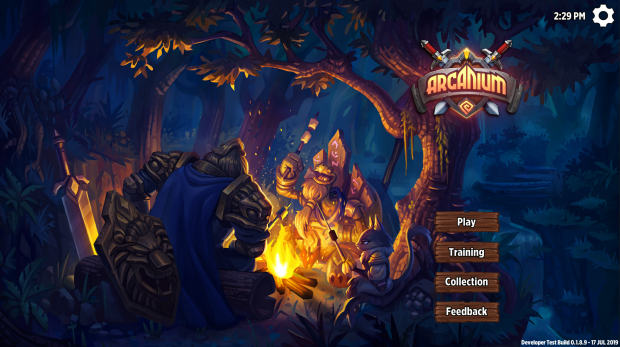 A list of features include:
A fantastical cast of hand-drawn animal Heroes each with their own Finisher Abilities and attributes

Over 400 unique cards to collect with varying levels of rarity

Roguelike procedurally generated events and an open-world map exploration

RPG-like character and party inventory system

On-the-fly deck building

A lore-rich world with each province bringing its own story and environment

6 playable classes to choose from when building your party

Fast-paced, Real-time pausable combat that lets the player strategize at any moment

Day/night cycle in each province

Unique threat meter mechanic

8 elemental schools to use to create devastating combos