SAN JOSE, Calif. (March 28, 2019) - Acer, the provider of the industry-leading gaming hardware brand, Predator, announced it has become an official partner with Dallas-based esports organization, Team Envy. Envy's headquarters, where Team Envy and other professional esports players practice, will be outfitted with Predator gaming laptops, desktops and monitors. Acer and Envy will also collaborate on a video series and fan engagement opportunities, kicking off at the exclusive Predator After Party held in Boston at the House of Blues on March 29 in celebration of PAX East.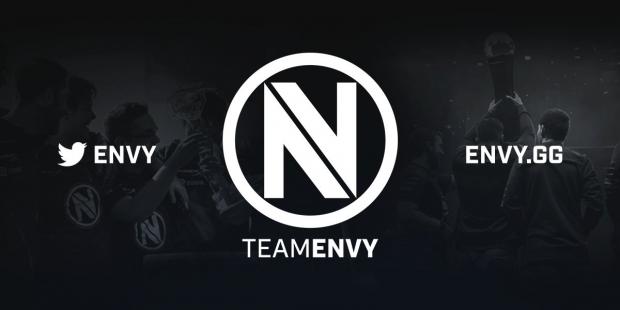 Futuristic and gamer-focused, Acer's Predator gaming line is consistently noted as a favorite among esports enthusiasts. Adding its first team sponsorship in the United States extends Acer's esports strategy, which has included sponsorship of major esports events, including the League of Legends Championship Series and CS:GO Intel Extreme Masters tournaments. For Team Envy, the Predator logo will be featured prominently on the jerseys of the Envy CS:GO and Envy PUBG teams.
"The Predator gaming line is designed to give players a competitive edge over opponents. With premium speed and graphics at their fingertips, Team Envy's players will have industry-leading systems to best support their expert training," said Richard Black, Acer vice president of marketing. "Sharing a mutual passion for esports and innovation, Team Envy is an ideal partner for Acer. As we push the boundaries of what's possible with technology, Team Envy strives to move the needle in what can be achieved in gameplay. We're excited to join forces to bring competitive esports and training to new levels in performance and entertainment."
Acer's "Training Room" is a digital repository featuring content developed to help gamers improve their game. It brings the Predator brand promise of "we create elite gamers" to life by providing gamers with resources and information that is typically accessible at the professional level only. In addition to Acer's "Training Room" featuring expert instruction from Team Envy coaches and players, in the future, Acer and Envy will also share details regarding in-market appearances from Envy coaches and players, and contests for fans hosted on social media.
"Acer's early support of the competitive esports scene and Envy's long success as a professional gaming organization make a perfect match," said Geoff Moore, president and COO of Envy Gaming. "We're excited to kick off a partnership with Acer at a time where our Envy PUBG team just finished top three in the first stage of their season and our business is firing on all cylinders."
Acer is taking over the House of Blues in Boston on Friday, March 29 during PAX East, to host the Predator After Party and showcase the latest Predator gaming line with NVIDIA GeForce RTX graphics. Fans and influencers attending the event will have the opportunity to challenge Team Envy pros in-person. Appearing for Team Envy are Envy CS:GO players Nifty and JDM; Interrogate from Envy PUBG, and Scatch from the Envy Fortnite team. The Predator PAX East After Party is invitation only.
About Envy Gaming:
Envy Gaming, Inc. is the owner and operator of popular esports franchise Team Envy and Overwatch League franchise the Dallas Fuel. Founded as a professional Call of Duty team in 2007, owner Mike Rufail has grown the Dallas-based organization into one of the largest and most-winning esports groups in the world. Today, Envy Gaming competes, streams and produces content across multiple titles including Overwatch, Call of Duty, CS:GO, PUBG, Paladins, Rocket League, Street Fighter V, FIFA and Fortnite. Envy was named the 2016 Esports Team of the Year. For more information, visit Envy.gg.
About Acer :
Founded in 1976, today Acer is one of the world's top ICT companies and has a presence in over 160 countries. As Acer looks into the future, it is focused on enabling a world where hardware, software and services will infuse with one another to open up new possibilities for consumers and businesses alike. From service-oriented technologies to the Internet of Things to gaming and virtual reality, Acer's 7,000+ employees are dedicated to the research, design, marketing, sale, and support of products and solutions that break barriers between people and technology. Please visit www.acer.com for more information.
Last updated: Sep 25, 2019 at 05:39 pm CDT