It appears as if somebody forgot to tell Amazon the launch date for AMD's upcoming Radeon HD 4850 graphics card.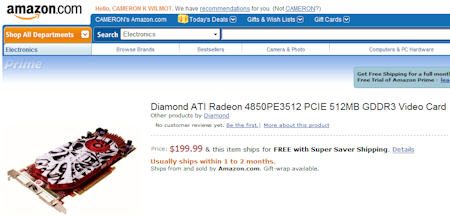 Amazon has gone ahead and listed Diamond's ATI Radeon 4850PE3512 PCIE 512MB GDDR3 graphics card for $199.99 USD with shipping expected in one to two months. Amazon states that the card has PCI Express 2.0 support, 512MB of 256-bit GDDR3 memory, Support for Microsoft Direct X 10.1 / Shader Model 4.1, OpenGL 2.0 and Built-in HDMI support (even though the provided pictures don't show a HDMI port).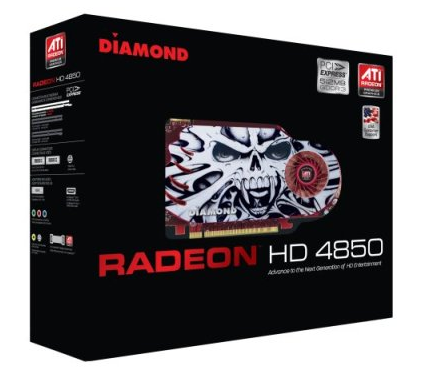 We actually started testing this graphics card today and while we are bound by NDA, we think this is going to be a very good product for AMD - that's about all we can say on the matter and we have probably already said too much.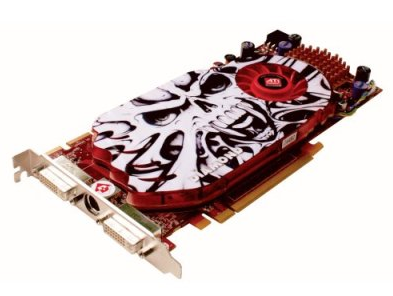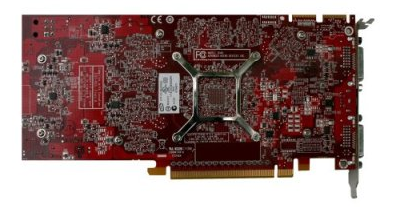 If you are interested in getting in on the HD 4850 early, you can head on over to Amazon
at this website
and preorder now or until AMD makes them pull down the page.