NVIDIA Demo Room showcase struggles to impress
Where is GeForce GTX 280 and 260?
Published Jun 5, 2008 11:49 PM CDT
|
Updated Tue, Nov 3 2020 12:38 PM CST
0 minutes & 53 seconds read time
COMPUTEX TAIPEI 2008
Computex brings all the big players into Taipei and we dropped by the NVIDIA suite and they didn't even kick us out.
Unfortunately there wasn't much on display apart from a couple of PC's that were setup running Quad and Tri SLI setup.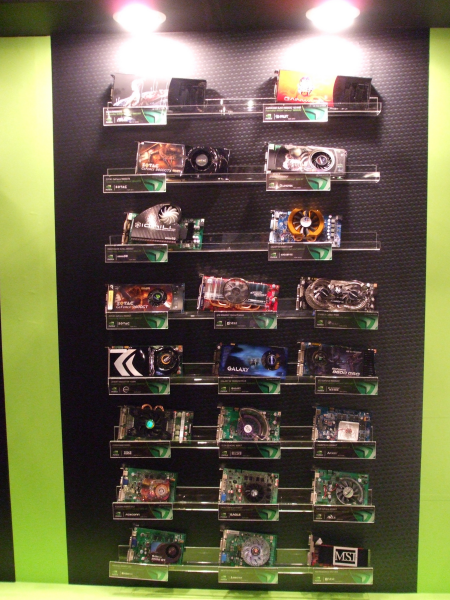 NVIDIA had two static displays - the first one was for the graphics card partners, while NVIDIA has many partners out there, only a handful were on display.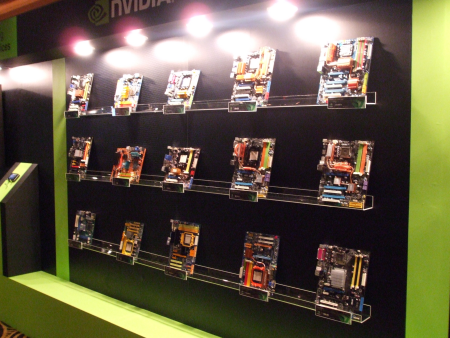 Next there was a static display of the motherboard out supporting NVIDIA chipsets including AMD and Intel platforms. Quite a few were on display but only a handful compared to how many partners support NVIDIA.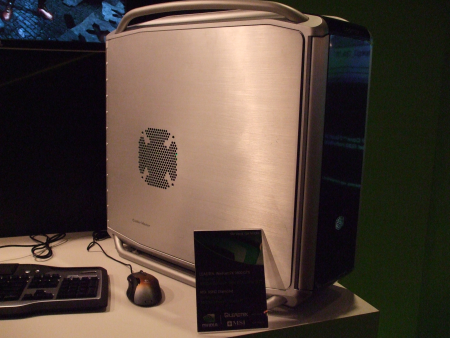 Next we came down to a test system running two NVIDIA 9800GX2's in SLI. One thing of note was the case used was a Cooler Master liquid cooled setup, this case was extremely loud due to the fans and setup that Cooler Master use, I would have gone with a quieter case myself.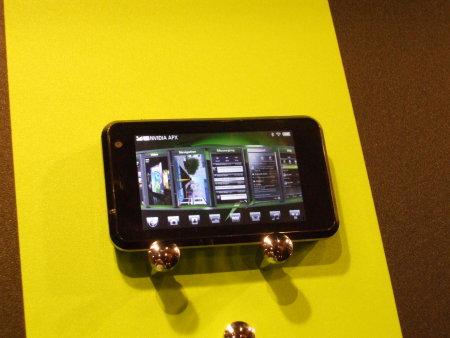 Last on the list was the NVIDIA Tegra based reference system, while we did get a chance to look at the launch, we didn't get a chance to play.
To be blunt, Tegra has some power for such a small device, the interface was smooth, no lag or jerking, even when playing back a HD movie on it - it was just flawless.