Intel Atom processor Press Launch coverage here
Intel officially pulls the veils off the Atom.
Published Jun 5, 2008 11:17 PM CDT
|
Updated Tue, Nov 3 2020 12:38 PM CST
1 minute & 34 seconds read time
COMPUTEX TAIPEI 2008
Following on from the keynote, Intel shuffled us over to the Hyatt for Atom's official launch into the world, titled "our smallest announcement ever" Atom is set to revolutionize the MID, notebook and Netbook PC industry.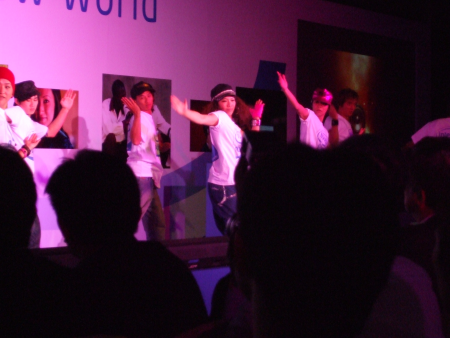 Starting off the proceedings Intel arranged a rap dance number to get things on a high. The Intel VP of marketing himself was the key speaker, the first point was to introduce Atom and what it can do for the mobile market, on display first a Netbook concept from Intel that are sent out to the developers. Nura, head of the Netbook development for Intel came up and gave us a bit of a history of the Atom and how it came to be, along with giving us a rundown where Intel is heading with the Atom architecture.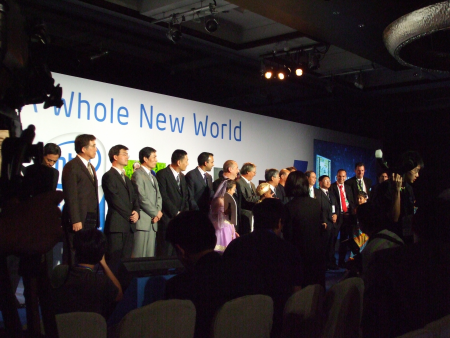 After this they brought up some children in part of the OLPC or One Laptop per Child Program that Taipei is working on.
Now it's on to the product showcase, all using Atom processors.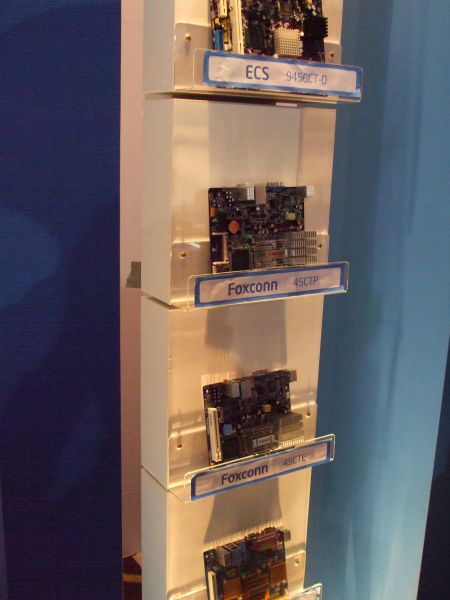 A small wall showcase with motherboards based on the Atom processor and 945G Chipset and ICH7-M Southbridge.
GIGABYTES's GA-GC230D that we saw at GIGABYTE's booth.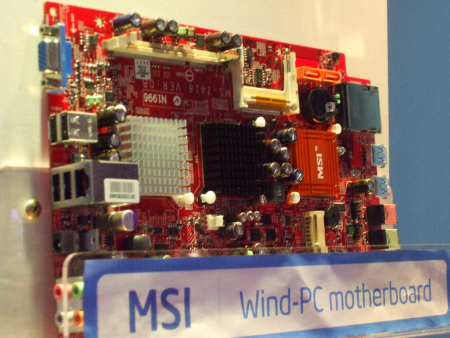 While the Wind PC wasn't there on the day due to it not being 100% ready, the motherboard it will be using was on display.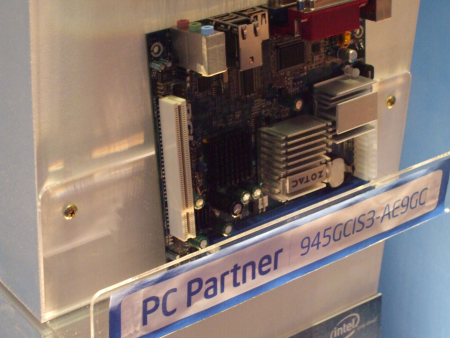 PC Partner, someone we haven't heard much from was also shown there.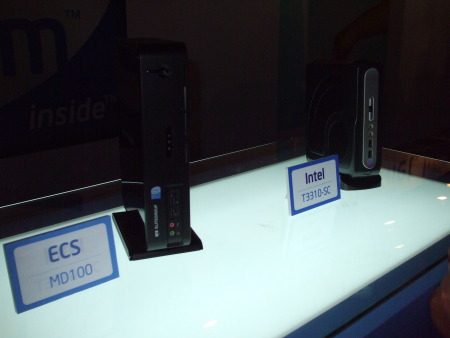 Moving on we also saw some Atom Mini PC's there, first off was the ECS MD100 and Intel's reference T3310-SC.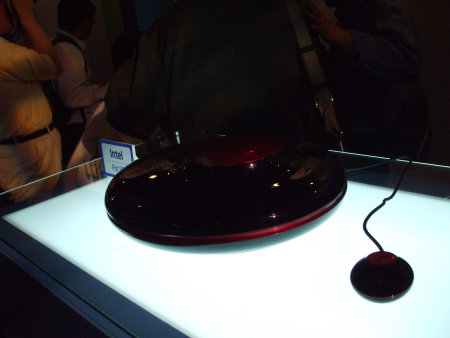 This caught our eye, what Intel calls its Pot PC. This is a rounded case with a CD drive that opens up like a standard home radio CD player, it opens from the top with a lid, you place the CD or DVD on the spindle motor and then close the lid - very cool!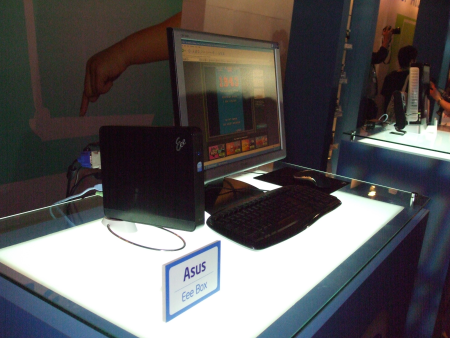 ASUS had its Eee Box on display and looking sexy.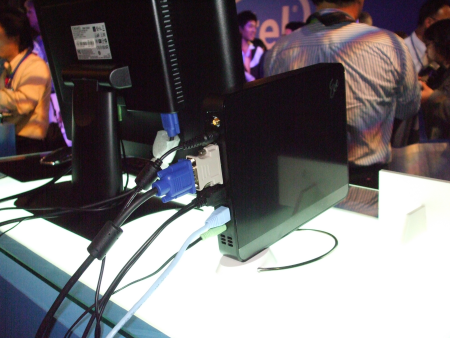 It looks as if ASUS had defied Intel's restrictions on Atom platform. Intel has said that manufacturers can't put certain things on its boards, one of them was DVI out, but from this picture ASUS has it.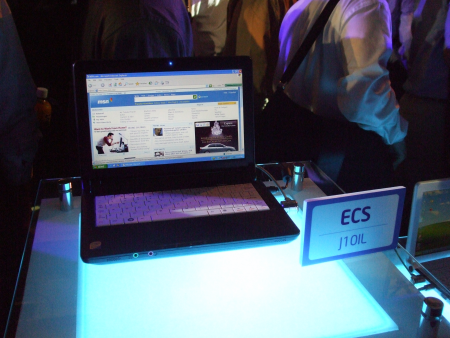 Now we move on to Net tops, first on the list was ECS's J10IL.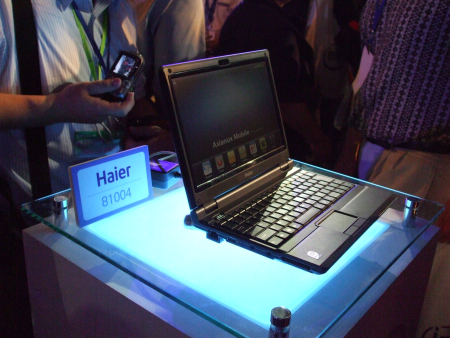 Haier, a unknown company to us had its own offering there.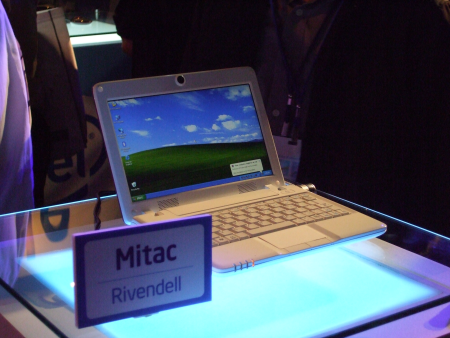 Another unknown to us is Mitic who also had a rather impressive PC.