GIGABYTE's Atom Netbook 912 exclusively right here
We found the Netbook that didn't want to be found.
Published
1 minute & 36 seconds read time
COMPUTEX TAIPEI 2008
Nothing can stay hidden forever.
We are not sure exactly what the marketing folks who in charge of GIGABYTE's low-cost PC are doing but by accident we stumbled upon GIGABYTE's Atom N270 based Netbook 912 today while chatting to Microsoft in Hall 3.
Our mouths started watering at all this new hardware goodness, Microsoft got nervous and things started to go wrong.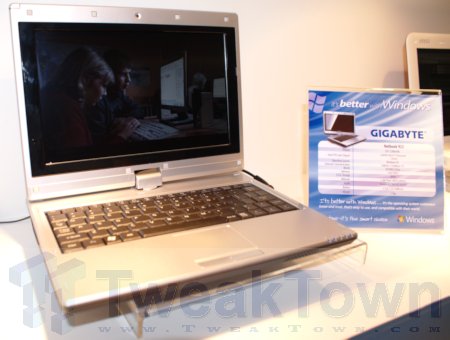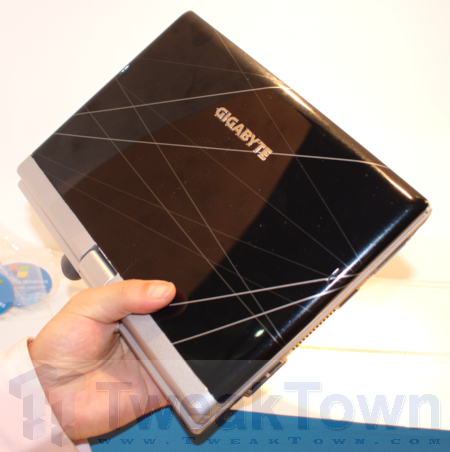 We have known that GIGABYTE intended on producing an Eee PC challenger for many months now but getting any type of details on it proved to be like getting blood from a stone. All that doesn't matter now - we bring you an exclusive look at the convertible tablet 912 in more detail than ever seen before.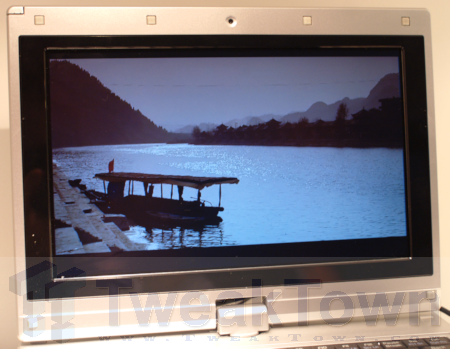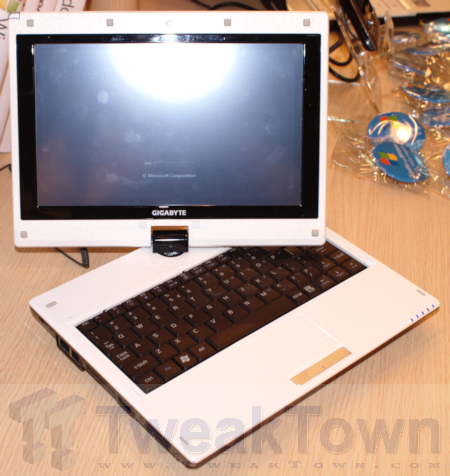 First, it's important to note that the system we played with today is by no means finished but it is close. We saw it running Vista briefly but then it crashed. After trying to get it to boot back up, it failed and then we couldn't get it to POST at all. We can confirm though that it was running a 1.6GHz Atom processor - you can see that by the picture we snapped below. We got a screenshot of another 912 running XP and as you can see the single cored Atom 1.6GHz with Hyper Threading enabled and working just fine under the older OS.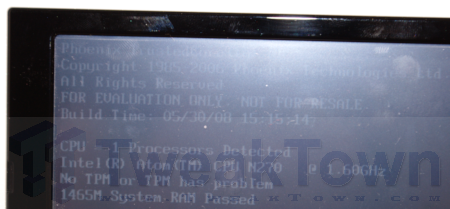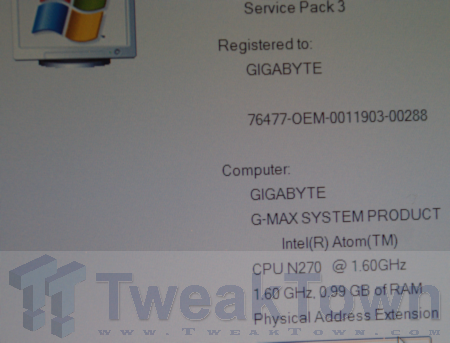 If you like specs and that type of thing, this little sub-notebook baby packs in an 8.9-inch screen rendering a maximum resolution of 1280 x 768, it gets 1GB DDR2-533 memory, 80GB of SSD goodness, 1.3MP camera, 802.11g wireless, 10/100 networking and it will first ship with Windows XP but it will be capable of running Windows Vista, if that's more your style.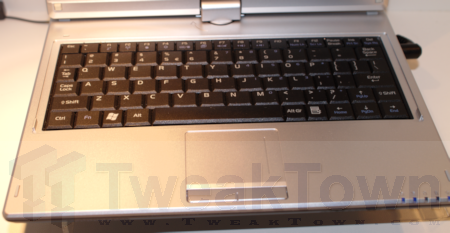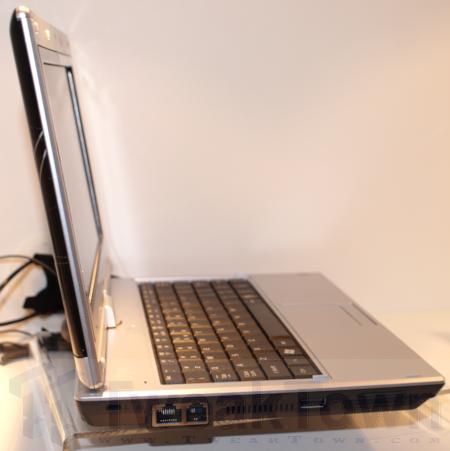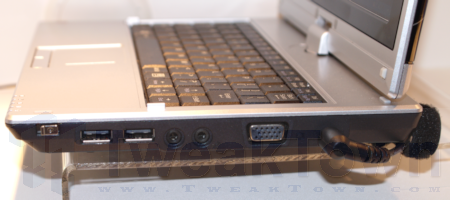 It comes with a 4-cell 7.2 volt 4500mah battery and it weighs 1.2kg. After picking it up, we were surprised at how cool it was on the surface. Compared to the other solutions in the vicinity, the Netbook 912 was very cool operating considering it has been running all day during the show - the Atom and SSD inside might have had something to do with that...
Interestingly Microsoft at their booth was pushing the marketing message that "
It's better with Windows
". Redmond says that is the operating that customers know and trust, that's easy to use and compatible with their world (ED: is this correct?!)
We got another new Netbook coming right up which liked hiding out, too.