GALAX is celebrating its 20th anniversary in a massive way, with multiple custom GeForce RTX 4090 graphics cards announced, with the introduction today of not just one but two new 20th Anniversary Edition graphics cards.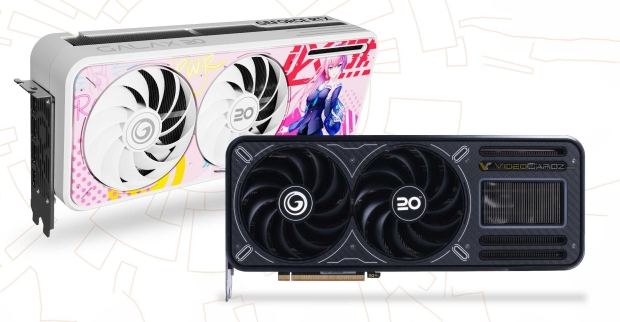 GALAX announced its GeForce RTX 4090 20th Anniversary Edition not too long ago now, but today brings the new GeForce RTX 4090 20th Anniversary "Carbon Fiber Edition" alongside a regular white commemorative model. The better looking of the two for me is the new RTX 4090 20th Anniversary Carbon Fiber Edition, which has a front panel covered with 'carbon fiber material', which is probably not carbon fiber.
Whatever it is, it looks nice (at least in the pictures) and has a sleek Founders Edition kinda look. In an RGB-blinged-out world, it's nice to see more conservative designs like this in a high-end RTX 4090 card. GALAX is using dual 10cm 20th-anniversary exclusive fans on the front of the card, while there's a smaller 9cm fan on the back.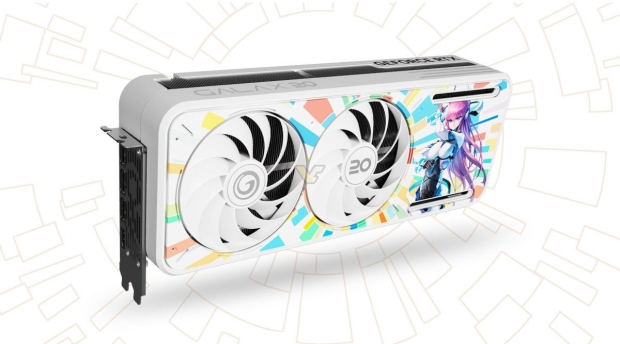 GALAX's new Carbon Fiber Edition RTX 4090 is also faster than its siblings, with boost clocks shifting from 2595MHz to 2610MHz, which isn't a big increase, but it's worth noting. However, the Carbon Fiber Edition has a 510W TGP, while the regular white commemorative model has a 516W TGP.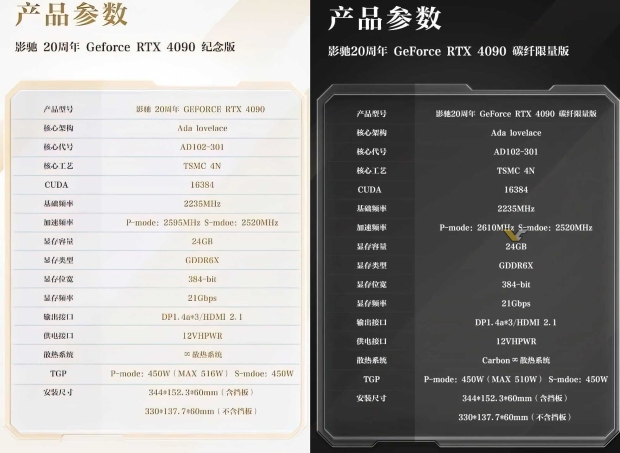 When are they launching? Tomorrow, in China, at 8 PM local time. If you want to get your hands on one, the regular white edition RTX 4090 will cost 20,000 RMB (around $2743 USD or so), while the Carbon Fiber Edition RTX 4090 will cost 21,000 RMB (around $2880 or so).