At the company's recent Scary Fast event, Apple announced new 14-inch and 16-inch MacBook Pro models that would use the brand-new M3, M3 Pro, and M3 Max chips - the first chips to hit the home PC market using the cutting-edge 3nm or N3 process node from TSMC. However, based on leaked benchmark results, the jump from M2 Pro to M3 Pro might not be worth it.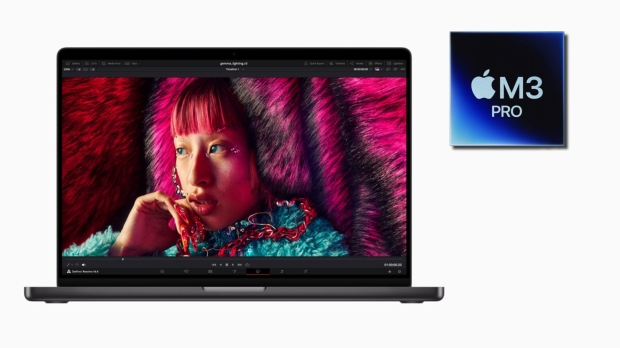 It's worth highlighting that we're only looking at a single Geekbench 6 result (spotted by the YouTube channel Max Tech), but it shows that the M3 Pro is only 6% faster than the M2 Pro regarding multi-core performance. In single-core performance, the M3 Pro is up to 14% faster than the M2 Pro - more impressive though still underwhelming results.
Is there a reason why moving to TSMC's cutting-edge 3nm process hasn't yielded more impressive results for the M3 Pro? Yes, it probably has more to do with the M3's architecture than the process itself.
Multi-core performance is super important in 2023, as more apps and intensive programs use multi-core processors. Both the Apple M2 Pro and the M3 Pro features feature a 12-core CPU, but the newer M3 Pro features six high-performance cores and six efficiency cores, while the older M2 Pro features eight high-performance cores and four efficiency cores. Fewer high-performance cores could be why going from 5nm to 3nm sees diminishing returns. The M3 Pro also has 25% less memory bandwidth.
That said, the M3 Max looks to be a far more impressive flagship; it doubles the high-performance core count to 12 and, according to earlier Geekbench 6 results, is up to 45% faster than the M2 Max. And when you throw in the vanilla M3 being up 20% faster than the standard MN2 chip, the M3 Pro is the least exciting chip in Apple's new M3 lineup.