Recently, we posted on several rumors and sources pointing to a potential and imminent merger between flash memory and storage giants KIOXIA and Western Digital. A union that would make the resulting entity the world's biggest producer of memory and storage solutions for consumers and enterprises alike.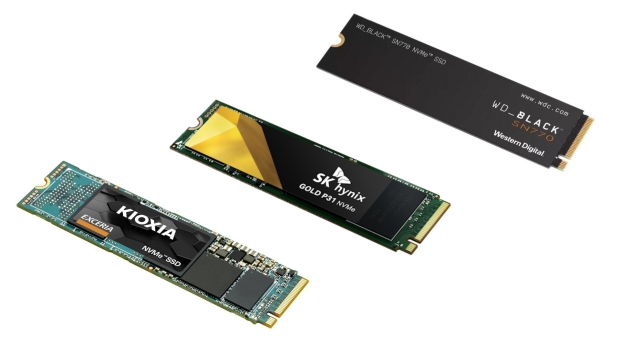 With both companies being closely linked regarding operating plants and technologies, the deal had got to the point where the terms were being finalized before being publicly announced. According to insiders, Western Digital shareholders would have acquired a 50+ percent majority stake in the new company, with the remainder to be held by KIOXIA shareholders.
It turns out that it's the latter that has been the issue when it comes to the merger. SK Hynix wasn't too happy with the deal. As one of KIOXIA's key investors, SK Hynix is also one of the largest manufacturers of DRAM and NAND flash. Japanese publication Nikkei Business Daily also reported that top Kioxia shareholder Bain Capital could not agree to the terms.
According to the latest update (via Reuters), the South Korean-based SK Hynix refused to back the deal for the planned merger due to the potential "impact on the value of its investment in Kioxia." This objection has frozen the deal, and even though Western Digital and KIOXIA haven't publicly spoken about any plans to merge, the news of SK Hynix's rejection saw the shares of Western Digital drop by 9%.
This is where we get into the speculation zone, but according to sources, the deal has been on the table, or a thing, since 2021, and both parties have been trying to win over SK Hynix.