The Metal Gear Solid Collection's first volume is available on consoles and PC. From Konami, it brings remastered ports of the first three games in Hideo Kojima's iconic stealth action series to all gamers - with Metal Gear Solid, Metal Gear Solid 2: Sons of Liberty, and Metal Gear Solid 3: Snake Eater all present. Throw in the Metal Gear games from the cartridge-era NES console, and it's a definite cause for celebration.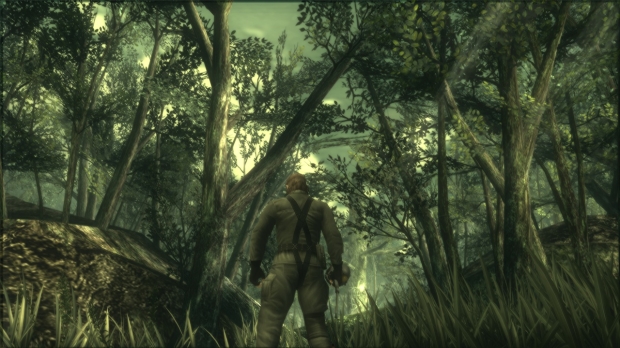 At least that's what many expected until they fired up the PC version and found that Metal Gear Solid 2 and 3 weren't optimized for keyboard and mouse controls, and the PS2-era titles maxed out at 720p rendering. Plugging in a controller fixes the first issues, but you'll need a mod for the latter.
Rendering old games at a super-high resolution can cause issues like UI and textures. Still, according to the MGSResolutionPatch (available via GitHub), it adds a smooth and crisp 4K option for Metal Gear Solid 3. And, as expected, the mod drops within hours of the collection's PC port. And it weighs in at a tiny 64 KB.
But the mod's creator notes that when it comes to Metal Gear Solid 2, it introduces "noticeable bugs to the UI," which will probably be ironed out by an update or mod release.
Releasing remastered ports of games from the PlayStation 2 era is always great to see - though, at a minimum, you'd expect Konami to have targeted at least 1080p for the ports. On PC and console (sorry, Nintendo Switch), the days of 720p gaming are well and truly over for most.
In Konami's defense, they have fixed some lingering issues with the older Metal Gear Solid titles, and undoubtedly, working with custom (and very old) source code would not have been easy.
Still, modders turned the blurry 720p PC ports of classic Metal Gear Solid games and brought them into the 4K era in hours.