The European Space Agency (ESA) has highlighted an image snapped by the Hubble Space Telescope of the two galaxies named NGC 3558 and LEDA 83465.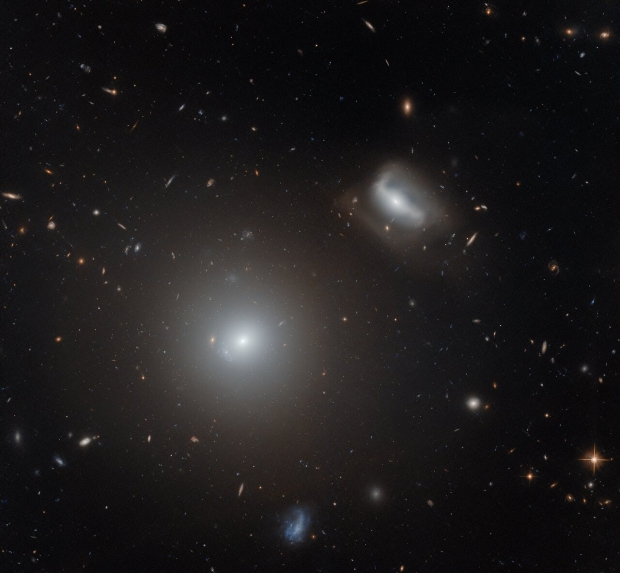 The space agency explains in a new blog post that LEDA 83465 resides in the upper right of the image and NGC 3558 in the lower left. According to the blog post, these galaxies are approximately 450 million light years away from Earth, and are within a chaotic galaxy cluster called Abell 1185. What is interesting about these two galaxies is their distance, which the ESA writes is just 150,000 light years.
That may sound like a vast distance, but comparatively, the closest galaxy to the Milky Way is Andromeda at a distance of 2.5 million light years. The ESA writes on its official X account, the platform formerly named Twitter, "In galactic terms, they are practically on top of one another." Additionally, the space agency writes that due to the proximity of all the galaxies within the cluster, many are interacting gravitationally, which in some cases results in entire galaxies being consumed by larger ones.