SpaceX CEO Elon Musk appeared via video link at the International Astronautical Congress (IAC) in Baku, Azerbaijan, where he gave an update on the recent capabilities of Starship, and expectations for the future.
Musk can be seen in the above video discussing SpaceX's roadmap for its Starship launch vehicle, ahead of the company's highly anticipated second orbital attempt that is currently unscheduled. Musk explains that before Starship is caught by the chopstick arms equipped to its Mechazilla, the launch tower located at Starbase, the world's largest and most powerful rocket will attempt a landing at a precise location within the Pacific Ocean.
The reasoning behind this is simple: there are fewer people, no people, out in the middle of the Pacific Ocean, and if something goes wrong with Starship, it would be better if it went wrong over the ocean than over civilization. Musk projects that SpaceX will be able to "catch the booster within the next year, or maybe less than a year," and the upper stage of the rocket, or the ship, "toward the end of next year".
Musk explains that the absurd size of Starship is necessary for humans to be able to "build a permanent base on the moon, and a city on Mars - that's why it's so large, otherwise we'd make it much smaller". The idea behind Starship is to be able to create a lunar base and a Martian base in a very low number of trips, reducing the transportation time to successfully colonize, and thus, the safety of the human explorers that choose to undergo exploration to new worlds.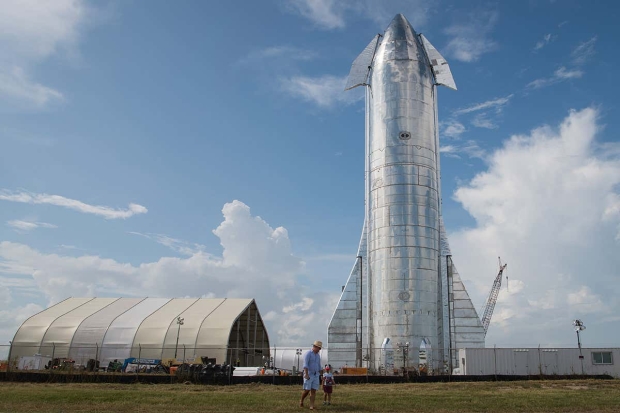 Musk anticipates that Starship will land on the surface of the Red Planet with an uncrewed mission in "3 or 4 years".