In a candid interview, Kevin Scott, Microsoft's chief technology officer, spoke at Vox Media's Code Conference, where he opened up about the recent rise and demand for GPUs for building new hardware and equipping data centers for AI. In addition to noting that NVIDIA's GPU line-up is currently the best fit to deliver AI processing power, he added that supply issues and shortages are improving.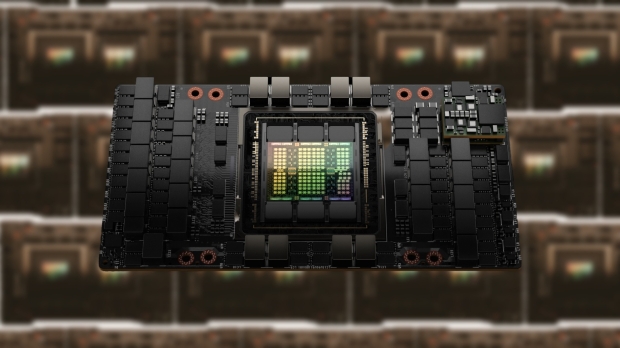 "Demand was far exceeding the supply of GPU capacity that the whole ecosystem could produce," Kevin Scott said during a panel discussion. "That is resolving. It's still tight, but it's getting better every week, and we've got more good news ahead of us than bad on that front, which is great."
With Microsoft investing billions in companies like OpenAU alongside Google building its supercomputer facilities, the demand for NVIDIA's cutting-edge GPUs has seen its stock price rise by 190% in 2023 alone. With Microsoft adding weight to NVIDIA's financial reporting stating that GPU supply will steadily increase each quarter, Kevin Scott also had a few words to say about the competition - and Microsoft's ambitions.
Namely, AMD's offerings in the AI sector are becoming "increasingly compelling," with Kevin stating, "They're making increasingly compelling GPU offerings that I think are going to become more and more important to the marketplace in the coming years." Adding, "Competition is certainly a very good thing."
According to CNBC, this comment was enough to see AMD's stock price increase by almost 5% the following day - which is pretty remarkable.
And it is indicative that NVIDIA's dominance in the AI hardware space will see stiffer competition in the years ahead, including from Microsoft. There have been recent rumblings that the software and cloud giant was looking to create its chips for AI - but when discussing this, Kevin Scott was a little more coy before bringing it back full circle to NVIDIA.
"I'm not confirming anything, but I will say that we've got a pretty substantial silicon investment that we've had for years," Kevin Scott said. "And the thing that we will do is we'll make sure that we're making the best choices for how we build these systems, using whatever options we have available. The best option that's been available during the last handful of years has been NVIDIA."