Windows 11 just got a big update, Moment 4, which delivers the Copilot AI (and much more besides, including 'never combine' for the taskbar), but Microsoft has taken one piece of functionality away from the OS with this upgrade.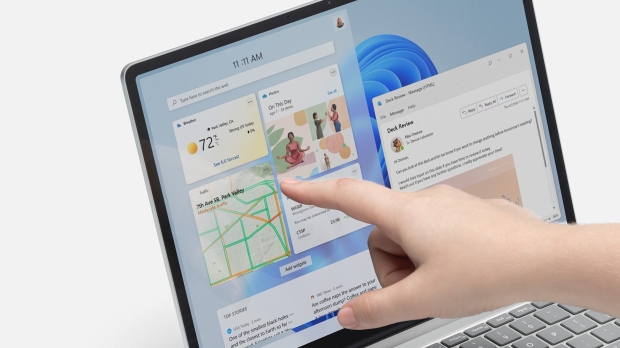 As Windows Latest observes, that would be the ability to drag and drop files in File Explorer's address bar, which was previously a feature in Windows 11.
In short, before the Moment 4 update, it was possible to open a folder in File Explorer, and within that window, you could grab any given file, and drop that into a different folder via the address bar at the top of the window.
This may not be an ability employed by all that many Windows 11 users, but it was certainly a shortcut that some folks enjoyed having available.
Sadly, with Moment 4, which offers a revamped File Explorer, when you try this drag operation, you get a no-entry symbol popping up, indicating that the functionality is no longer in place.
Microsoft confirmed to Windows Latest that this change has been made to File Explorer with this week's major update for Windows 11, and that the drag and drop feature "isn't currently supported with the updated address bar" in Explorer.
Apparently, the reason behind the decision to ditch the ability is that it's a simple case of not many people using the drag and drop capability in this respect.
Microsoft does say, however, that it'll continue to monitor feedback on the change, so if you don't agree with this move, make your feelings known via the usual avenues (Microsoft's Feedback Hub, or post on Answers.com or official Reddit threads).
The feature may return at some point, Windows Latest tells us, without sounding overly convincing - but it's certainly a possibility.