PlayStation CEO Jim Ryan is leaving the company in 2024, Sony has officially announced.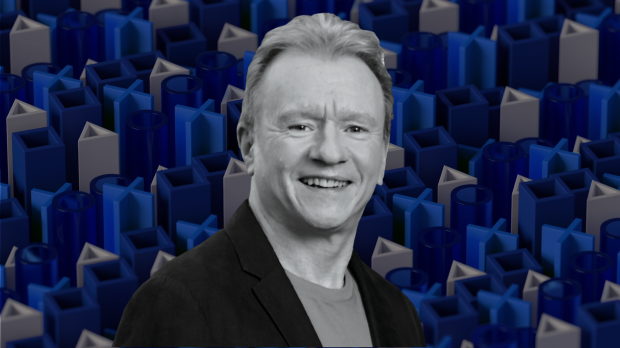 Today marks the end of an era for PlayStation. Sony's gaming CEO Jim Ryan will depart the company when the FY23 timeline ends on April 1, 2024. Ryan will be temporarily replaced by Sony's Hiroki Totoki, who will step in as interim CEO of the games division while the board approves a new leader for SIE. Totoki also leads as Sony Corp's president, chief operating officer, and chief financial officer.
Jim Ryan leaves behind a decades-long legacy at Sony. Having joined Sony's European games division in 1994, eventually rising to become president of Sony Interactive Entertainment Europe. Ryan then became deputy president at the consolidated games branch in 2018, and eventually succeeded Shawn Layden when Layden left PlayStation in 2019.
Ryan's departure comes at a pivotal time for PlayStation.
Sony is currently pursuing growth vectors across mobile and live service titles, with the majority of Sony's first-party game studios working on some sort of online title. Sony plans to have 12 live games on the market by FY25 alongside a number of singleplayer games.
Under Ryan's tenure, PlayStation has delivered record-breaking revenues ($26.917 billion in FY22) and operating income ($3.091 billion in FY20) while amassing 41.7 million PS5 sales.
It's also worth noting that Ryan is leaving Sony shortly after the Federal Trade Commission lost its preliminary injunction trial in federal courts. The FTC sought to block the Microsoft-Activision merger from closing until its own administrative hearing was concluded. Jim Ryan was a big part of the FTC's case, having delivered testimony on the behalf of Sony, who was one of the principal antagonists of the merger.
Ryan has shared the following message to PlayStation fans and industry figures:
As you will have seen today in the news , I have announced my retirement after nearly 30 years at Sony Interactive Entertainment. I did not take this decision lightly and I absolutely love SIE and our community, but of late I've been finding it increasingly difficult to strike the right balance between having my home in the UK and my job in the United States. As mentioned in the press release, I will continue my role as President and CEO until March 2024. Effective April 1, 2024, Hiroki Totoki will be appointed Interim CEO of SIE while he continues his current role at Sony Group Corporation.

I feel humbled at having the opportunity to lead a company delivering products that touch millions of lives. From award-winning games to the incredibly immersive technical achievements delivered with PlayStation 5, I'm immensely proud of what we have achieved and very optimistic for the future of Sony Interactive Entertainment.

From my beginning in Europe, it was clear that Sony had built something truly special. Generations later I am still amazed by the excitement and passion of the PlayStation community. It is thanks to you that we have been able to keep innovating and delivering even greater experiences. Since 1994, generations of gamers have inspired us to be better, to push the boundaries, and the results have been incredible.

Thank you from the bottom of my heart.