Microsoft's Phil Spencer has issued a statement that responds to the significant Xbox leaks.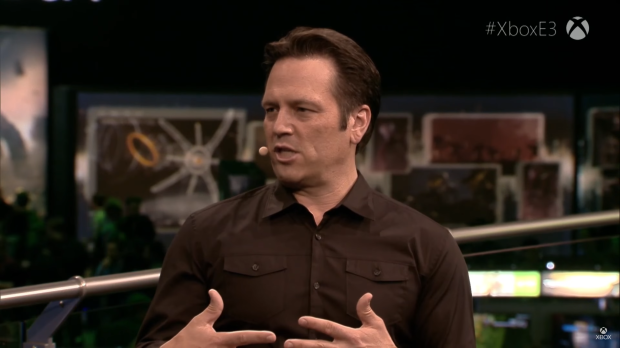 Just days ago, Microsoft uploaded a series of documents to the online public FTC v Microsoft trial exhibit folder. Most of these reports were redacted and omitted key information as per usual, but one particular PDF file housed a series of unredacted files attached to the document. These files revealed a trove of highly confidential Xbox plans, secrets, data--everything from how much money Game Pass makes and Xbox's accountability margin to upcoming Xbox console plans and new controller ideas has been revealed.
The Xbox leak is the largest in gaming history, at least when it comes to the variety and sensitivity of the information revealed (the NVIDIA GeForce Now leak in 2021 did reveal more games, though).
On the heels of the leak, Xbox gaming CEO Phil Spencer released a quick comment on what was accidentally released:
"We've seen the conversation around old emails and documents. It is hard to see our team's work shared in this way because so much has changed and there's so much to be excited about right now, and in the future. We will share the real plans when we are ready," Spencer said on Twitter.
Read Also: Xbox profits revealed in new FTC leak
Given the sheer magnitude of info that was revealed in the leaks, we have to wonder what exactly Spencer is referring to in regards to the excitement factor. Maybe some internal plans have shifted on upcoming hardware? Does Microsoft have exciting new innovations planned for Activision-Blizzard games?
Also...what exactly has changed between then and now? The documents are mostly set in the FY22 period, so this is around 2021. Some things, like the upcoming mid-gen refreshes, have already been funded so those are unlikely to change. But what other plans are in flux?
Gamers will just have to wait to find out.