UK regulators at the Competition and Markets Authority have published the proposed terms of Microsoft's new merger deal.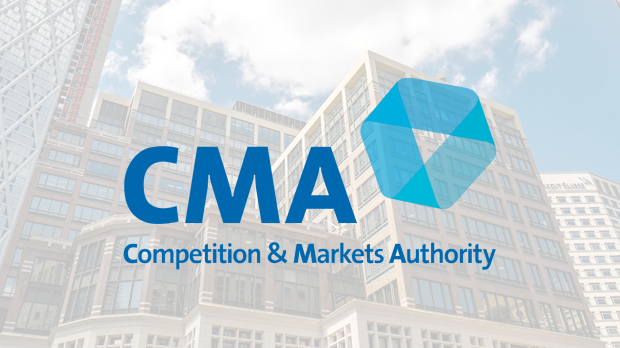 Weeks ago, Microsoft and UK anti-trust agency CMA joined forces to defeat a lengthy and costly appeals process. The reason that the trillion-dollar tech giant and the UK regulators wanted to quash the appeal is simple: Microsoft wants to get the merger passed, and the CMA wants to weigh all options.
Microsoft's new proposal changes the original Activision merger terms so substantially that the CMA has opened a new Phase 1 investigation into the deal. This new merger strategy sees Microsoft selling Activision cloud game streaming rights to Ubisoft, a foreign third-party publisher. Microsoft would not have control over Activision games in the cloud--the CMA had originally been concerned that Microsoft would engage in anti-competitive practices in cloud gaming if it held onto streaming rights of big games like Call of Duty.
Microsoft has offered the CMA what is called a Proposed Undertaking, which is essentially a game plan or a strategy that outlines Microsoft's post-merger plans. The company has provided a series of enforceable rules and tenants in which it will follow and abide by in order to address regulatory concerns.
The proposal is called the Ubisoft Divestment Agreement. This is similar in form and function to the Microsoft Cloud Remedy that was rejected by the CMA, however the terms are different.
The CMA is now seeking third-party feedback on the proposed undertakings. The CMA has not decided whether or not the merger should be greenlit or not, and if no undertakings are deemed appropriate, the merger will move to a Phase 2 investigation, which could take many more months before the merger is cleared.
Below we have a quick outline of the proposal that Microsoft offered the CMA:
To address this SLC, the Parties have offered to give UILs to the CMA (the Proposed Undertakings). The UILs aim to ensure that the Ubisoft Divestment Agreement is fully implemented, including in relation to the following aspects:

(a) Ubisoft may not grant Microsoft an exclusive licence to the Activision Games, and any such purported licence would be null and void.

(b) Ubisoft may not offer Microsoft preferential pricing nor material preferential treatment with respect to Cloud Streaming Rights not made available to third parties.

(c) Microsoft must offer the Activision Games to Ubisoft at a price that is no higher than the wholesale price for digital download and retail sales of PC and console versions of the same content (whichever is lower); As part of the Merger, Microsoft will acquire Activision and be in a position to cause it to perform its obligations under the Ubisoft Divestment Agreement. Accordingly, this section refers to Microsoft's obligations to Ubisoft under the Ubisoft Divestment Agreement, regardless of whether these are incurred by Microsoft or Activision.

(d) Microsoft must provide Ubisoft with the Activision Games in a standard executable format sufficiently in advance to allow Ubisoft to release them on the same date as they are released on console and PC.

(e) Microsoft will ensure that the quality, content, features and performance of any Activision Game delivered to Ubisoft will be materially similar to the non-streaming version of that Activision Game. Microsoft will not design PC versions of Activision Games, or any other versions which are or are planned to be available on multiple cloud streaming services, to be solely optimised for its own cloud streaming service.

(f) Microsoft must port Activision Games to non-Windows OS following a request from Ubisoft. Ubisoft may also request that Microsoft perform technical modifications, including to ensure that the Activision Games support emulators like Proton. Microsoft must carry out this work at its regular pace and at a quality and standard which is customary in the gaming industry. Microsoft can only charge Ubisoft for the reasonable costs incurred for this work. Microsoft is also required to provide Ubisoft with development and porting plans for the Activision Games reasonably in advance.

(g) Ubisoft will compensate Microsoft for the Activision Streaming Rights through a one-off payment and through a market-based wholesale pricing mechanism, including an option that supports pricing based on usage. This will allow Ubisoft to license out the Activision Streaming Rights under any business model of its choosing, including buy-to-play, multi-game subscription services, or any other model that may arise.

(h) Microsoft will offer technical support to Ubisoft for Activision Games. It will also offer reasonable technical support for Ubisoft's sublicensees, provided these cover Microsoft's reasonable costs.