It's something that's been in the works for a long time depending on who you listen to but it now sounds like WhatsApp is finally coming to the iPad. Not only that, but it's actually being tested ahead of what we have to imagine will be a global release in the semi-near future.
Using WhatsApp on the iPad has historically meant resorting to using the web app in Safari which, if we're all being honest with ourselves, sucks. The lack of an iPad app has long been a stain on WhatsApp's cross-platform credentials but it now seems that things are moving in the right direction following the news that the first iPad beta is now available to those who are on the WhatsApp TestFlight betas.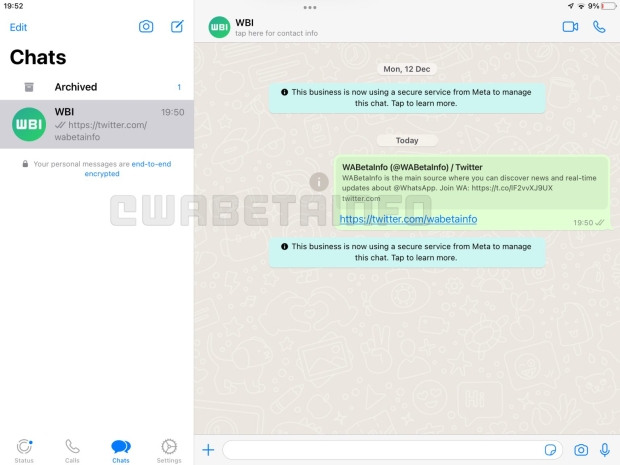 The news was first reported by the WhatsApp watchers over at WABetaInfo, with the new iPad app appearing as an option for those who are on the iOS beta.
Getting the new beta up and running is pretty simple, thankfully. Once installed it's simply a case of setting up companion mode as you would any other device. Just open the Settings on an iPhone and choose to link a new device before scanning a QR code to get the iPad app up and running. Once done, everything appears to work in much the same way that you might expect it to.
However, it's always worth noting that this is a beta and things might not be 100% stable right now. We also don't know when Meta intends to roll this version of the app out to everyone, although the fact it exists at all suggests that something official might not be that far off.