A team of biologists was shocked when they discovered the longest-living vertebrae thousands of miles away from their natural habitat.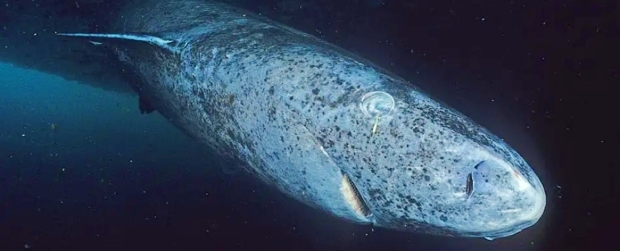 That vertebrae is none other than the Greenland shark, a species of shark that can live between 250 and 500 years, and its strange appearance was brought to biologists' attention when they were tagging tiger sharks off the coast of Belize. A line was set in Belize's protected Glover's Reef Atoll, and upon returning to the line, the biologists noticed it had moved several miles away into waters as deep as 2,000 feet.
The team photographed the extremely rare catch and determined that it was "most likely" a Greenland shark, describing its appearance as "very old" and "like something that would exist in prehistoric times." Notably, this species of shark typically lives thousands of feet below the surface, and typically thrives in Arctic waters where it's extremely cold. So, why was it in the Caribbean? The team speculates that since the reef has a sharp slope that stretches some 9,500 feet down, there is a prime environment for a Greenland shark to live.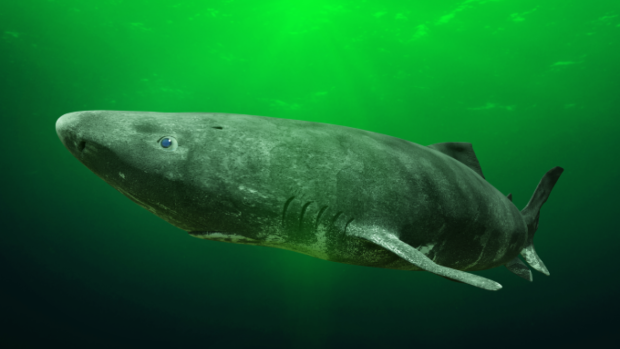 Since this discovery, biologists are now questioning if there is a population of Greenland sharks living at extreme depths in the Caribbean, just out of reach of observation. "I doubt it's the only one," said Demian Chapman, director of Sharks and Rays Conservation Research at Mote Marine Laboratory and Aquarium.
Greenland sharks can grow up to 24 feet in length and can weigh up to 2,645 pounds. However, they grow just 0.4 inches every year, and only begin mating when they are 134 years old.
"They have to wait more than 100 years to get laid - I'm sure they're not happy about that," Julius Nielsen, a coauthor of that study, told New Scientist in 2016.