The transition from PCIe Gen4 to PCIe Gen5 storage has led to an impressive leap in overall read and write speeds - where now sequential read speeds in the region of 10 to 12GB/s are not uncommon. But, with great power (or speed) comes great responsibility (or the need to keep overall temperatures down).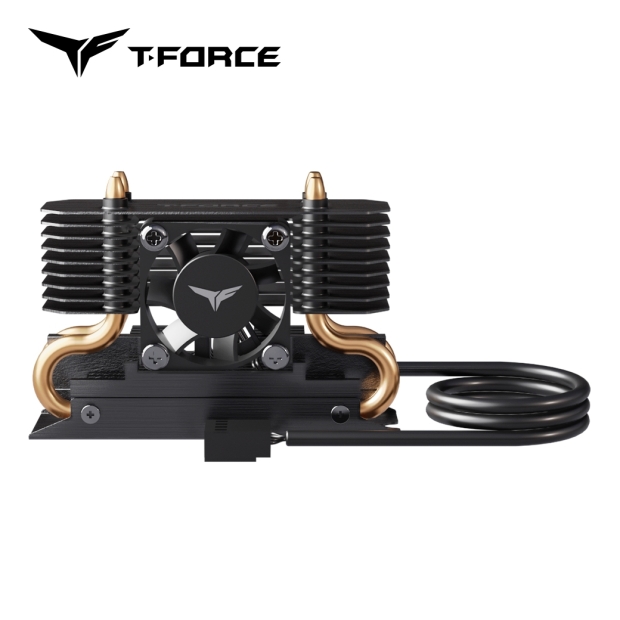 The arrival of high-speed PCIe Gen5 SSDs has also meant that storage devices are not noyl faster than they have ever been but running hotter. With several companies releasing SSD options with all-in-one cooling solutions involving large heatsinks and active fans, the new T-FORCE DARK AirFlow SSD Cooler from TEAMGROUP has been designed to keep PCIe Gen5 SSD temperatures cool during periods of high transfer speeds.
As a custom solution, the T-FORCE DARK AirFlow ensures that a PCIe Gen5 SSD maintains optimal operating temperatures even in high-speed transfer mode over a sustained period. With a graphene-patented dual-layer structure alongside two 5mm pure copper piped with multi-layered aluminum fins, a "high-pressure smart PWM fan" will adjust its speed according to requirements.
TEAMGROUP notes that the patented design features a cutting-edge ultra-thin graphene layer that offers excellent thermals and is tailor-made for the fastest M.2 2280 PCIe Gen5 SSDs available today.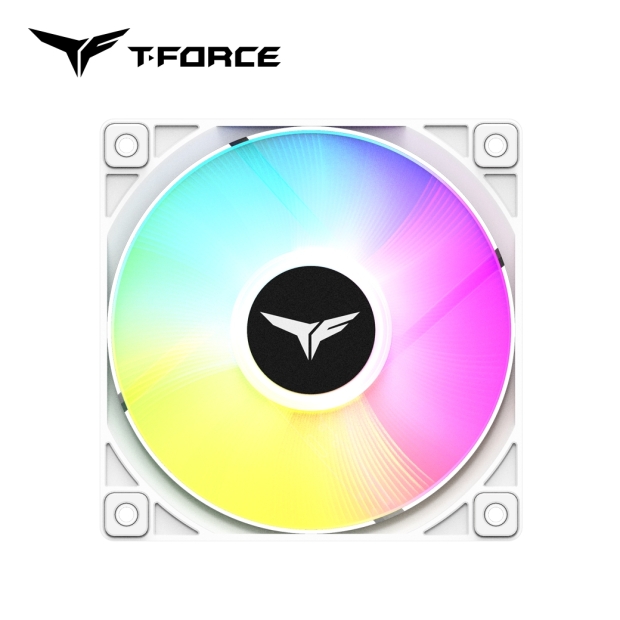 In addition to the T-FORCE DARK AirFlow, TEAMGROUP has also announced that it's launching its new T-FORCE RT-X120 ARGB Fan, which makes use of a unique ring-shaped blade design alongside immersive fan-wide RGB lighting to make them the perfect addition to a full RGB build. With shock absorption and a robust structure designed to concentrate airflow and pressure, the low-noise and smart T-FORCE RT-X120 ARGB Fan arrives with a 50,000-hour lifespan.
The T-FORCE DARK AirFlow SSD Cooler and T-FORCE RT-X120 ARGB Fan will be available in October via Amazon in the U.S. - with pricing TBC.