A former Blizzard developer has posted a screenshot of Starfiel's start screen, roasting Bethesda's developers for either being overworked or having a lack of care for what they have made.
The former Blizzard developer is Mark Kern, who took to his personal X account to share a screenshot of Starfield's start screen, writing that the start screen can reveal a lot about how rushed the game's development team was and how much pride they took in their work. Kern continued and wrote, "Starfield's start screen either shows hasty shipping deadlines by a passionate team overworked, or a team that didn't care."
Kern further explained that start screens are often created "at the very end of development", as the team behind the title is busy constructing the core game. Additionally, Kern wrote, "It's quite common for the start screen to completely change once the game is shipping or on patch 0. Teams that take pride want to put a good face forward and will often redo these just prior to game going live."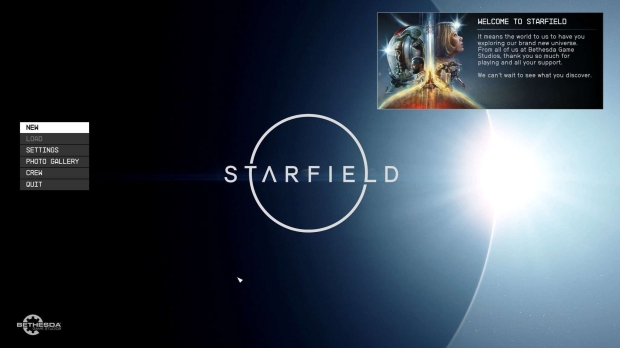 Kern's comments insinuated that Bethesda's development team was either rushed to create a start screen or they simply don't take pride in their work. These comments from the former Blizzard director caught the attention of Bethesda's head of publishing, Pete Hines, who clapped back at Kern with a simple remark, "Or they designed what they wanted and that's been our menu for years and was one of the first things we settled on."
Adding, "Having an opinion is one thing. Questioning out a developer's 'care' because you would have done it different is highly unprofessional coming from another 'dev'".